Best Places to Visit in India Under 10000
* Disclosure: This post may contain affiliate links, which means we may receive a commission if you click a link and book something (there is never any extra cost to you for using these links).
India as a country has all kinds of experiences to offer to you. Depends on you, which one you decide to undertake and absorb completely. We have realized one thing though- people love to spend more on experiences than places.
So, at TripHobo we came up with a list of amazing places where you would want to spend on. These places are picked keeping in mind that you would choose to get here by train or bus and not flights.
Also, most of the hotels recommended here are not luxurious, but amazing enough to give you a perfect experience of exploring the place. The prices of the hotels may vary depending on the time you decide to visit.
Check Out This List of Best Places to visit in India under 10,000
1. Dharamshala and McleodGunj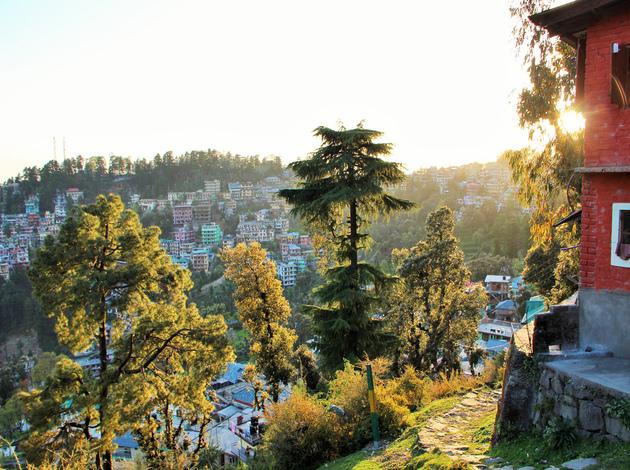 PC: Flickr/Grootscholte
The snow clad ranges visible from the mesmerizing town offer you views that do complete justice to the beauty of Himachal Pradesh. McLeodGunj is a suburb in Dharamshala and is easily the biggest highlight of the town.
The best part is that, some of the most beautiful attractions here are completely free of cost. No reason to not visit a place that hardly takes anything from you but gives you an experience of a lifetime in return!
Hotel: Snow View, Approx Tariff - Rs.1400
Get hotel deal with TripHobo Hotels
2. Pushkar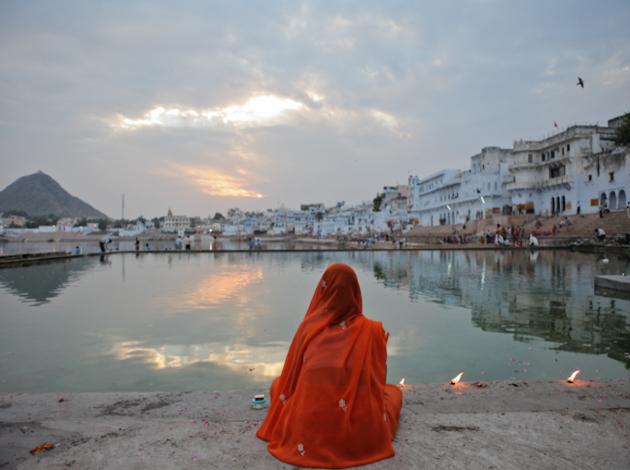 PC: Flickr/JasonRufus
Pushkar is the perfect getaway for anybody who wants to connect with Rajasthan's cultural roots. Deserts, safaris, royalty and more than anything - for the coloRs. of liveliness that you can witness here.
Right from the Pushkar mela, to the camel safaris, everything is so reasonable and most importantly it basically means taking back a hoard of memories from the interior of Rajasthan.
Hotel: Teerth Palace, Approx Tariff - Rs.1500
TripHobo Hotels. Book Now, Pay Later!
3. Gokarna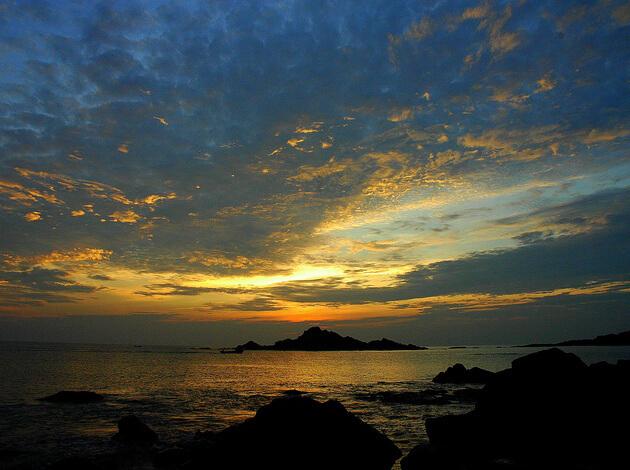 PC: Flickr/Prashant Ram
Gokarna is the perfect amalgamation of religion and recreation. It is the one of the most sought after beach destinations in the India. Famous for its beautiful white-ish sands and blue waters, Gokarna is perfect because for the kind of experience it offers.
It's a surprise that it does not burn a hole in your pocket! Everythings fits in a budget below Rs.10000
Hotel: Lotus Beach Hotel Resorts, Approx Tariff - Rs.800
Get hotel deals
4. Puducherry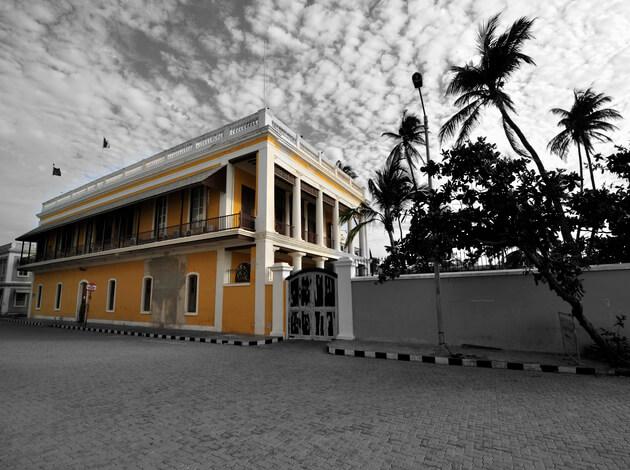 PC: Wikimedia Commons
You will see a lot of French, British, Portuguese and in some places even Dutch influences. It is a beautiful place to visit as it offers you a very unconventional experience which is historical and yet charmingly modern in its own ways.
If you are on a budget of around Rs. 10000 this is perfect destination.
Hotel: Lotus Bay View Hotel, Approx Tariff - Rs 2700
Book Now, Pay Later!
5. Mysore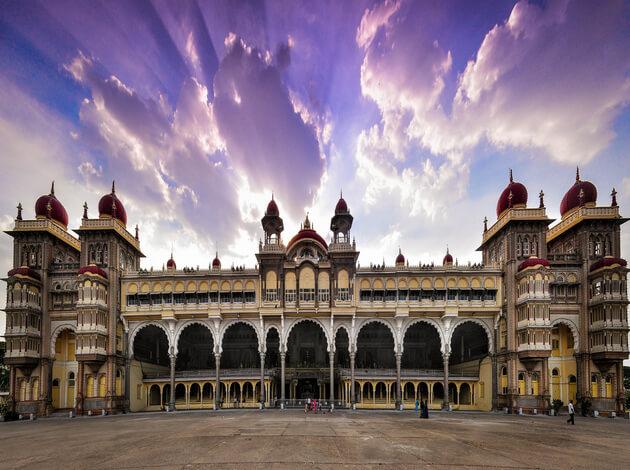 PC: Flickr/ Spiros Vathis
Neighboring the plush Bangalore lies the humble town of Mysore. The town is really small but definitely one of the best tourist destinations in the country.
The air of the city is completely different and it has a lot to offer to you in terms of the light show, the beautiful gardens and a lot of other attractions all in limited ticket prices. South Indian food here is awesome and at a very reasonable rate.
Hotel : Hotel M.B International, Approx Tariff - Rs.1000
For Best Hotel deals
6. Gangtok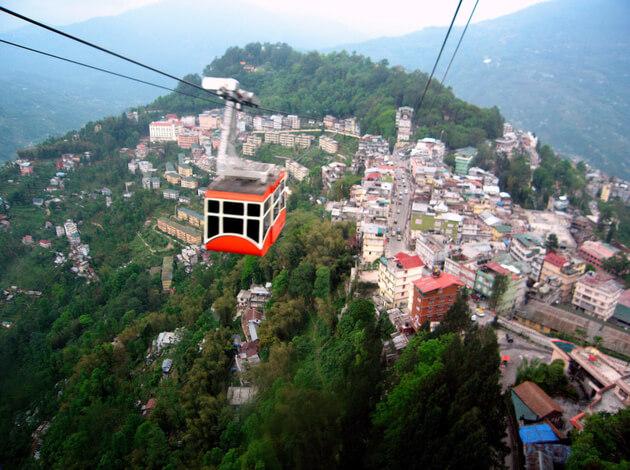 PC: Flickr/ Kalyan Neelamraju
Gangtok is one of the most underrated destinations with some breathtaking sights.
Today, it is famous as one of the most religious Buddhist pilgrimage sites. It also serves as the perfect base for Himalayan treks that begin from Sikkim.
One thing is for sure, for the money that you have to spend here- it gives you a lot in return. The chance to explore yourself, understand yourself in the midst of the monasteries is something you should definitely not miss out on!
Hotel : Mayal Retreat, Approx Tariff - Rs.2000
Check Current Hotel rates
7. Khajuraho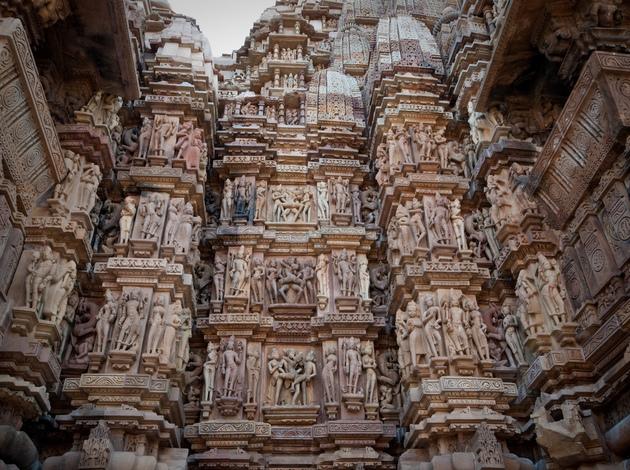 PC: Flickr/ Liji Jinaraj
Khajuraho basically offers you a lot in terms of aesthetics. A lovely set of temples, this place is most definitely a must visit for people who are into art, culture, religion or even simply just out to exploring a completely new and a different place.
Honestly, India has some amazing sites that have been listed as UNESCO World Heritage Sites - this one most definitely is one of them.
The best thing is most of the places you can explore at minimal price. One can get amazing dishes and food items at cheap price.
Hotel: Hotel Surya, Approx Tariff - Rs.800
TripHobo Hotels Book and Pay Later!
8. Goa
PC: Flickr/ Ian D. Keating
Honestly, that is definitely the first option that comes to your mind every time you have even a little saving.
The beaches cater to all kinds of crowd, the clubs make the city lively - the shacks are the essence and the churches are probably the most beautiful in the country.
This one goes without saying, any body with money and time on their hand takes the first bus, train, flight or plans a road trip to Goa. It is easily accessible and definitely one of the best options to get away in a reasonable rate.
Hotel: Veeniola Holiday Home, Approx Tariff - Rs.700
Get hotel deals with TripHobo
9. Alleppey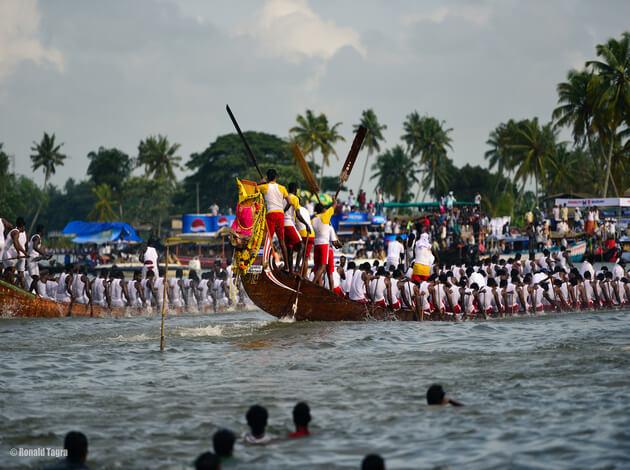 PC: Flickr/Ronald Tagra
A quaint town, in the midst of coconut trees and unending sea, Alleppey is definitely one of the best budget options to get away to!
You can spend hours on the beach, or hours even staring deep into the horizon and not get bored at all. Everything right from the house boats to the snake boats, have a lot of Kerala culture filled in them and it is definitely worth trying out once.
Hotel: Illikkalam Lake Resort, Approx Tariff - Rs.1000
Check Hotels. Book Now, Pay Later!
10. Hampi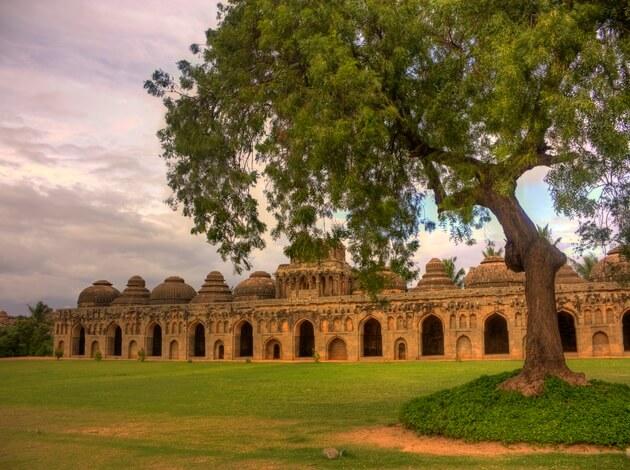 PC: Wikimedia Commons
Hampi can easily be described as a land lost in time, but Hampi's historical excellence is almost unmatched. The temples here are of high architectural value and teach us a lot about how architecture was of utmost importance in the olden times.
Hampi is basically a great option, if you are looking at travelling through times and exploring a culture that in a way evolved, but also lost a major part of it in the pages of history.
Check out these Top 10 Hostels in Hampi for Backpackers
Go ahead and plan that dream trip to any of the top destinations in India under 10000.
Also Read:
International Trips You Can Plan From India Under 50k