15 Destinations To Avoid Visiting With Parents
* Disclosure: This post may contain affiliate links, which means we may receive a commission if you click a link and book something (there is never any extra cost to you for using these links).
Some vacations are meant for a family to enjoy so that you can go on some adventures and reconnect. While others, well, not so much. There are some places in the world where taking your parents for a vacation would be the worst idea you have ever had! And if you plan a trip alone or with your friends, some amount of lying (especially if your parents have been there, done that) will be required. Here are some vacation destinations that your parents will not approve of:
15. Caracas, Venezuela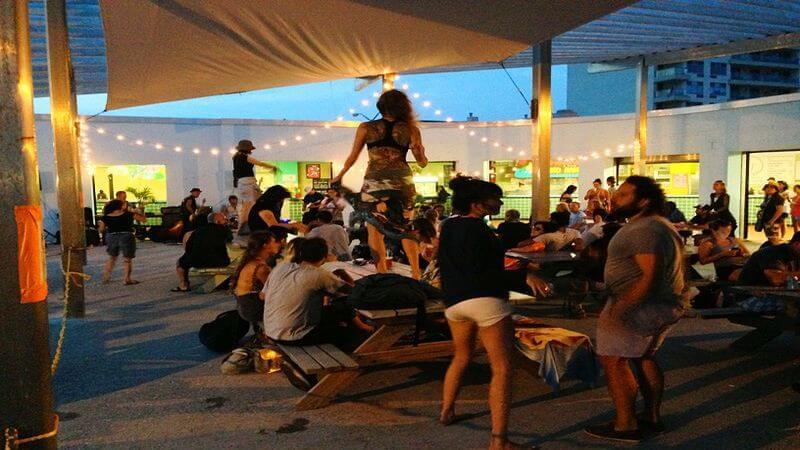 Image source: wikimedia.org
Caracas' chockablock traffic may make you pass it off as another crowded city. But like every coin having two sides, this city too has a side aloof from its rather unfavorable reputation. Referred to as the world's most dangerous city, Caracas boasts of towering mountains covered in dense vegetation, yet making for the most adrenaline budging adventures. A blend of terrific adventure and a groovy nightlife, this place is best visited with similarly aged folks!
14. Hamburg, Germany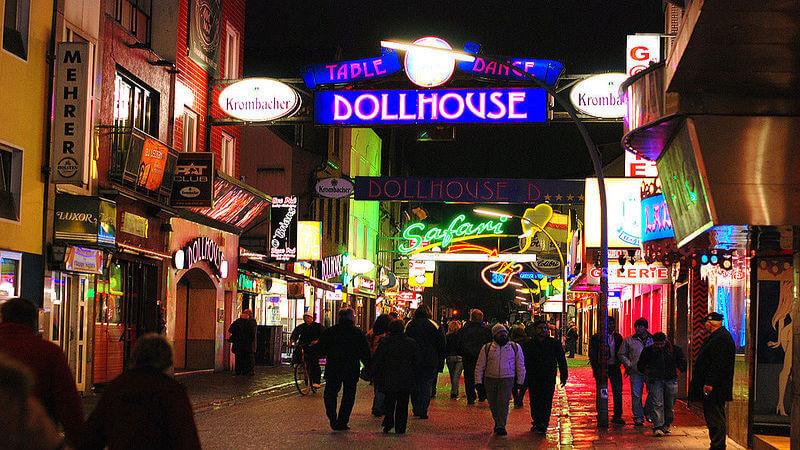 Image source: wikipedia.org
European cities apart from their beauty can also be a little overwhelming for parents. Hamburg cannot go unmentioned with mentioning the very popular entertainment area of the city, the Reeperbahn. Essentially a place, flanked by some serious adult entertainment on either side of the street, you definitely do not want to be in an awkward position with your parents here.
13. Montreal, Canada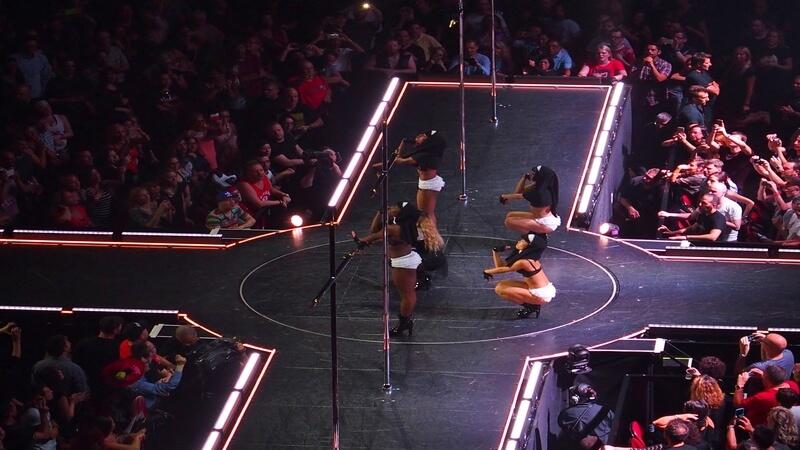 Image source: wikimedia.org
Montreal a place that still retains the jazz culture very well may leave you amused you if you happen to visit with your parents. Additionally, an age limit of 18 for drinking, this place deserves some unrestricted fun, minus the parents! And if you do happen to be too wasted to go back, fret not. There are special public transports that run at peak hours of the night, into wee hours of the morning!
12. Cancun, Mexico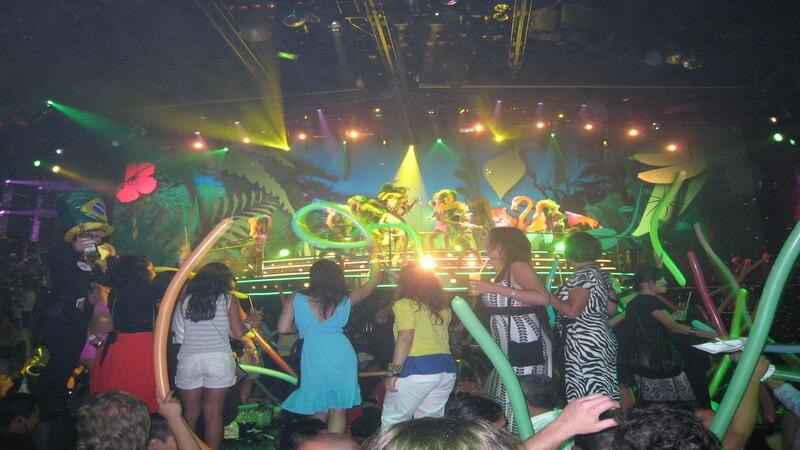 Image source: flickr,com/Hugo Cadavez
If you are someone whose idea of fun is partying the entire day, add in some insanely picturesque beaches and a great lineup of DJs then Cancun is the place to be. Not sure, if your parents would agree on the same! Perhaps, late night entertainment is best experienced by some vigor and youth. Get intoxicated and let the place take over you, like a charm.
11. Tirthan Valley, Himachal Pradesh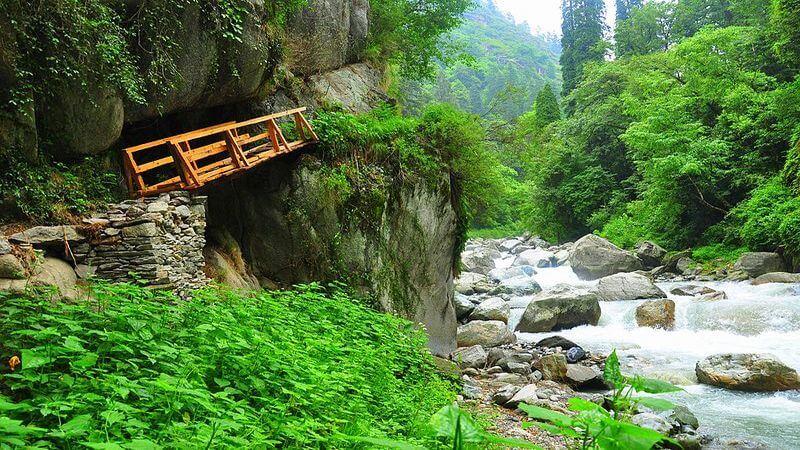 Image source: wikimedia.org
Shimla-Manali have certainly been family destinations for time eternal. But if you wish Himachal Pradesh a little beyond that with the parents, it could perhaps turn out to be a not-so-favorable experience. Lately, it's a trend that has been catching with youngsters to explore the mountains for various reasons, but Tirthan Valley remains untouched from this trend. A beautiful place to dwell into some solitude.
10. Andaman Islands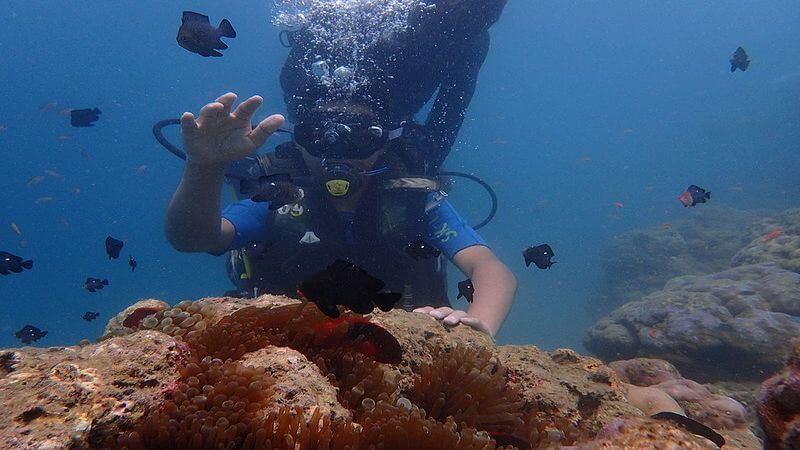 Image source: wikimedia.org
A place full of water sports, and lots of strolling around, Andaman's also requires a rather overwhelming journey. Not only your parents get weary, you might just engulf them with something not so necessary. If you crave a fleet of adventure, scuba diving, and other water sports are big here, but chances are, the parents may just not allow you, forget them undertaking any.
9. Ladakh, Jammu and Kashmir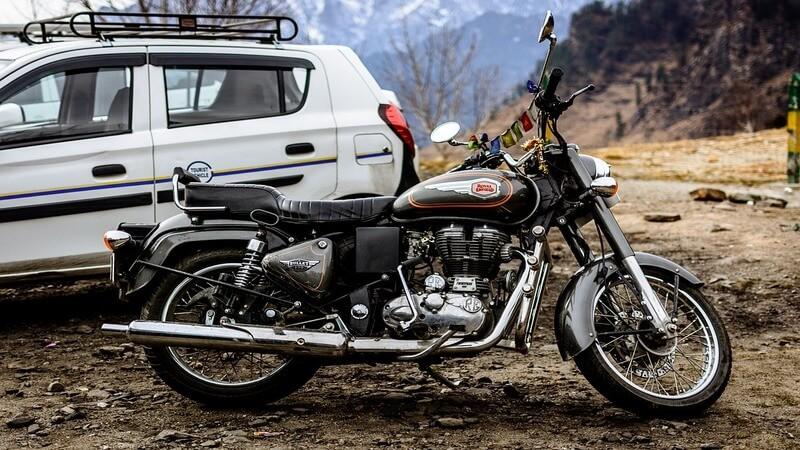 Image source: pixabay.com
Ladakh does boast of surreal landscapes of a desert in the mountains; however, there are a ton of reason why you should definitely not visit this place with your parents. Some include- low oxygen, rough terrains, extreme climatic conditions and very poor mobile network. Also, bear in mind that this is a major biker destination, so instead why not take on this adventure with a group of friends.
8. Pushkar, Rajasthan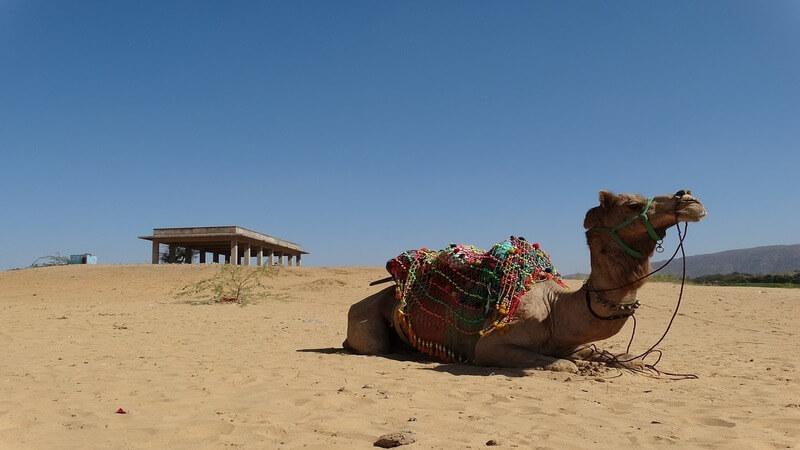 Image source: pixabay.com
This might come as a surprise, but Pushkar requires a lot of traveling. If your parents are grumpy on traveling, this is certainly not the best place. And its bohemian vibe can well be experienced with the gang-a-tang instead of parents. With several desert camps, this place is in fact, a must with friends. Don't miss the camel fair, in case you do go here.
7. San Pedro Sula, Honduras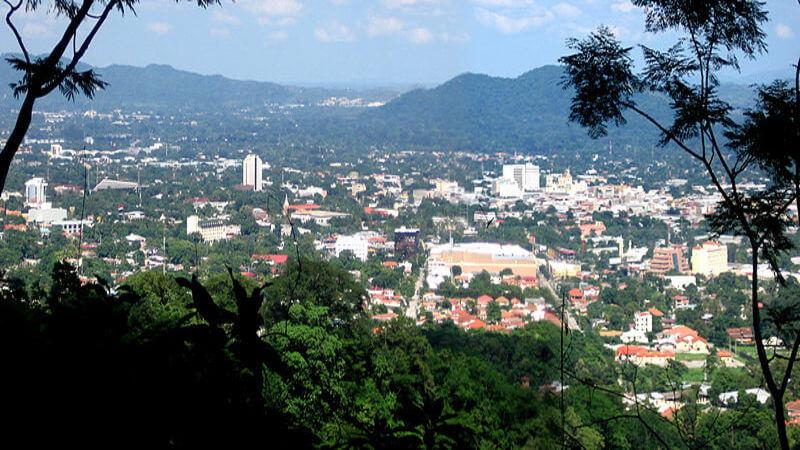 Image source: wikimedia.org
In your quest to travel to some offbeat place, you might come across Honduras, or more specifically San Pedra Sula. But give it some serious thought, given its reputation as one of the dangerous and criminal cities. Also, a lot of diseases like malaria are always on an epidemic here so you might want to skip this one for sure.
6. Bir Billing, Himachal Pradesh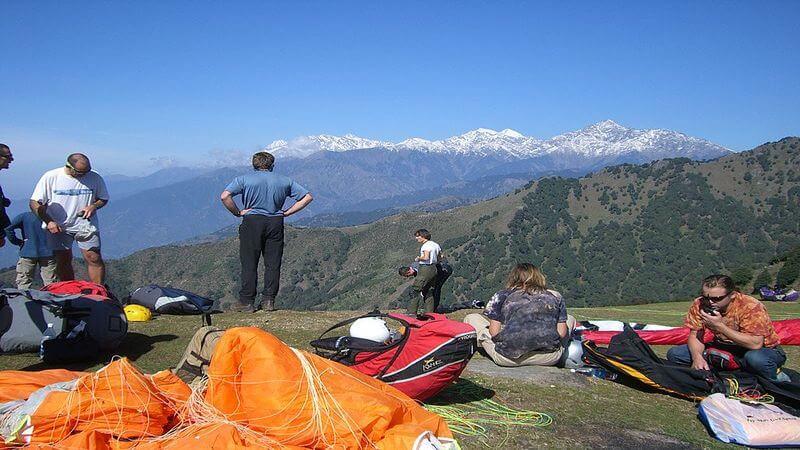 Image source: wikiemedia.org
This quaint Himalayan town perched in the Kangra district has recently begun garnering attention given the brilliant opportunities to carry out some heavy adventure works, including paragliding! Hiking follows up the adventure activities here. Before you even contemplate a travel here, question yourself, what will your parents do here?!
5. Malana, India
If you don't know what Malana is, Google it now. For parents who know what their kids are up to, this place will sound alarm bells like none other and get you grounded for weeks. If you still haven't Googled it, Malana is the best hashish in the world. Although besides that Malana has spectacular views to offer, but I don't think any parent would buy that you're going just for that. Good luck convincing them!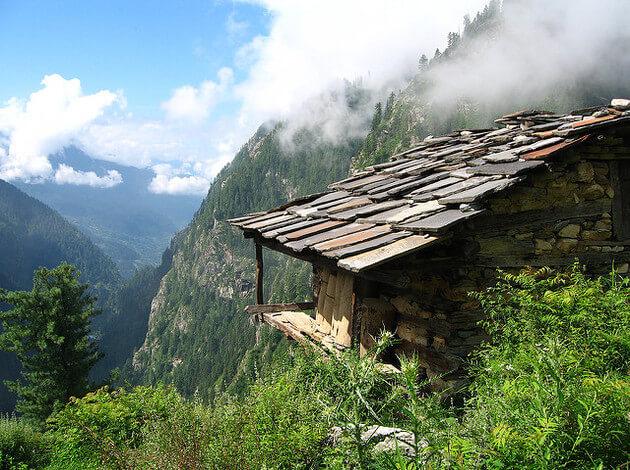 Image Source: morisius cosmonaut/Flickr
Get good deals with TripHobo Hotels. Book Now, Pay Later!
4. Rio De Janeiro, Brazil
Its the partying capital of the world and for good reason. During the day, you have the option of just lying down on its beautiful beaches, but its during the night that Rio de Janeiro truly comes alive, especially if you visit the famous Copacabana Beach. The hottest nightclubs, the hottest parties and the hottest people (you'll see a lot of topless women here), Rio de Janeiro has everything.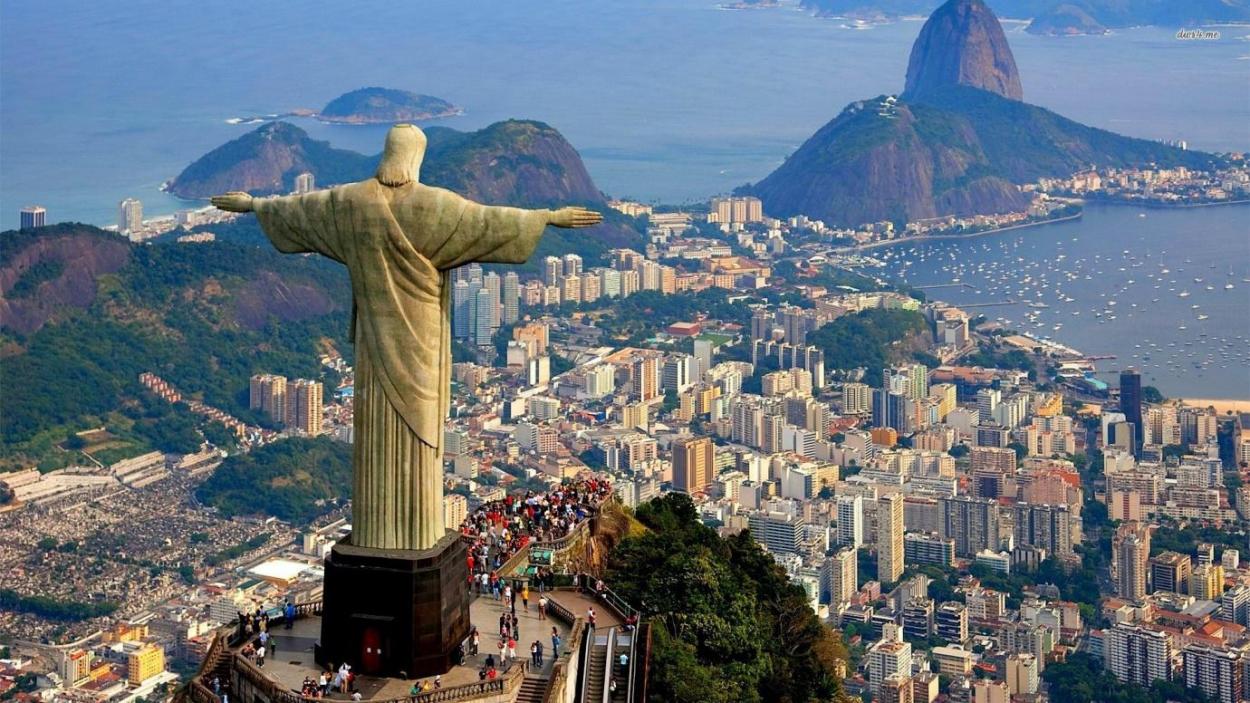 Image Source: free4kwallpaper.com
Get good deals with TripHobo Hotels. Book Now, Pay Later!
3. Amsterdam, Netherlands
This ones an absolute no-brainer if you dont live under a rock somewhere! Or in a pineapple under the sea. Amsterdam is the place to head to if youre interested in a little taste of the high life (if you know what we mean). Theres also its famous red light area with live sex shows and prostitutes displayed in glass windows (What they show in the movie Queen is absolutely, 100 per cent real). Dont tell your parents!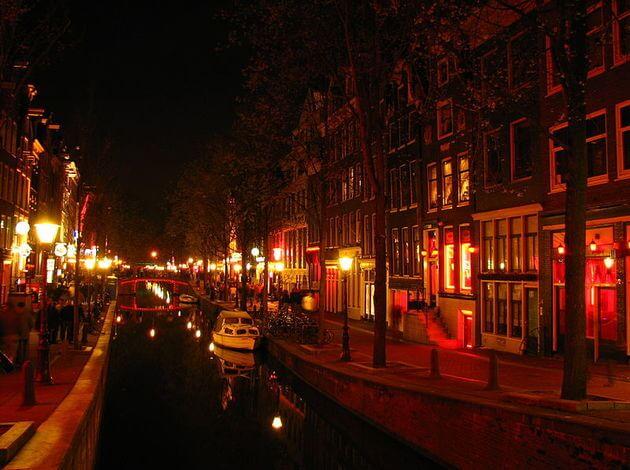 Image Source: Wikimedia Commons
Get good deals with TripHobo Hotels. Book Now, Pay Later!
Also Read: What to do in Amsterdam in 3 Days
2. Las Vegas, USA
How could we not put Las Vegas in a list full of debauchery and decadence? Its the place to be when it comes to bachelor parties, getting broke at the casino, and drunken weddings (Remember Ross and Rachel in Friends?). Although prostitution is illegal here, escort services are plentiful. Its the original sin city and how! Whatever happens in Vegas stays in Vegas, right guys? Here's the best way to enjoy 3 days in Las Vegas.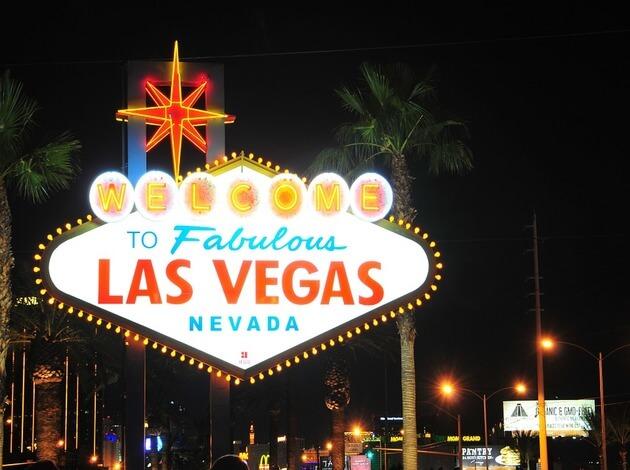 Image Source: pixabay.com
Get good deals with TripHobo Hotels. Book Now, Pay Later!
1. Pattaya, Thailand
Pattaya has something to offer you, whatever your preference. And we mean whatever. Cheap drinks are aplenty and so are brothels. You can even watch cabaret shows, some performed by ladyboys. If such a crazy night life is not for you, you can even go to one of the several massage parlours that provide, umm, extra services. Go figure!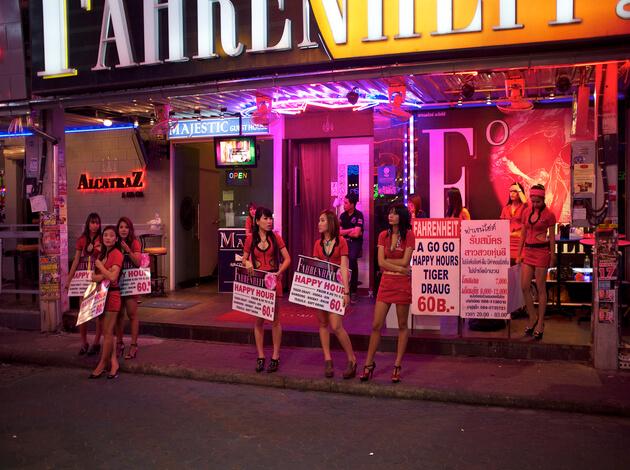 Image Source: Aleksandr Zykov/Flickr
Get good deals with TripHobo Hotels. Book Now, Pay Later!
Explore: Pattaya Itinerary 5 Days