Enjoy Meals From Fast Food Joints On Shatabdi Rajdhani Trains
* Disclosure: This post may contain affiliate links, which means we may receive a commission if you click a link and book something (there is never any extra cost to you for using these links).
Remember our childhood vacations that came with a train journey, where our mothers and grandmothers and aunts would pack dozens of tiffin boxes full of food. And yet, we would end up ordering the mandatory Bun-Omelette, Cutlet and Chicken-curry Rice. The railway pantry was our go-to place for 'outside' food and honestly, I don't mind hogging on those simple yet delicious items, even today!
But of course, there are some of us who are not excited about the idea of eating food from the Railway pantry and are also concerned about the hygiene of the food prepared in the pantry. And these folks would rather eat from a restaurant they have already been to or a chain restaurant that they are familiar with.
Variety is the spice of life and the Indian Railways have understood the evolving taste of its passengers.
And that is why, you can now order from your favourite fast-food joints including KFC, McDonald's and Domino's on Rajdhani Express and Shatabdi Express. Not just this, for few routes, you can also order from local restaurants of the en-route station.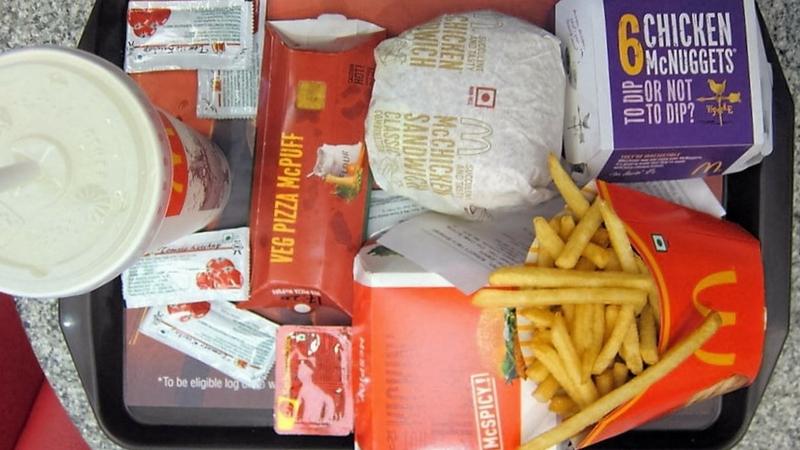 Image Source: Wikipedia.com
Starting off with a 45-day trial Patna Rajdhani, Delhi-Mumbai August Kranti Rajdhani, Pune-Secunderabad Shatabdi and Howrah-Puri Shatabdi in last June, Indian Railways successfully on-boarded the facility on the Rajdhani and Shatabdi trains from 15th of June.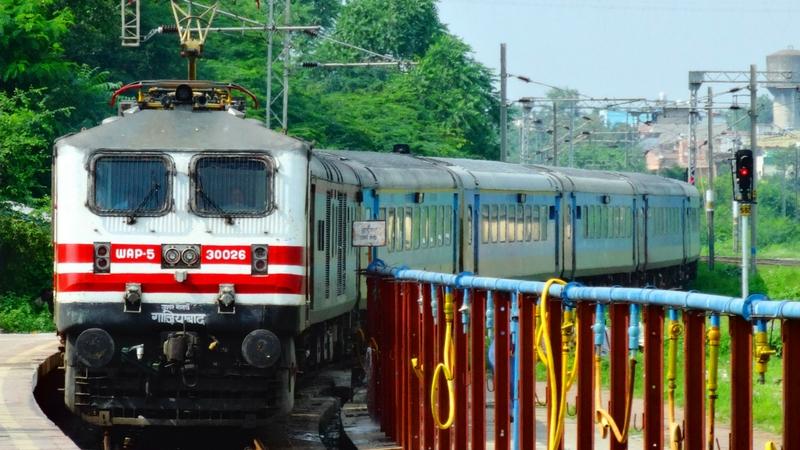 Image Source: Wikimedia Commons
The Indian Railways have partnered with several fast-food joints and local restaurants to deliver fresh food to the coaches at desired time. All you have to do is order food couple of hours before the journey!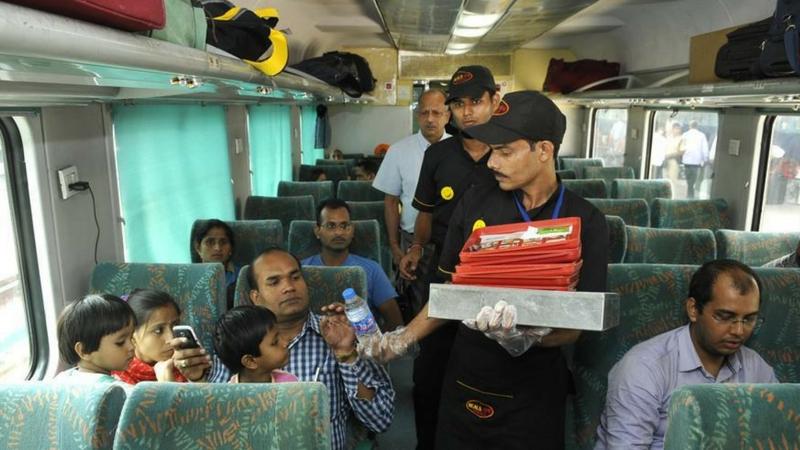 Image Source: Hindustantimes.com
These orders can be placed online, on phone or via SMS. You can order from the list of restaurants available on your transit, share your PNR and yummilicious food will be on your way, at your desired station. The restaurant will make sure that your meal is delivered within the short-halt of the train, at the specified station. You can choose to pay online, and COD is available as well.
On-board restaurant chains include Switz Foods, Only Alibaba, Haldiram, Bikanerwala, Nirula's and Pizza Hut along with Domino's, KFC, McDonald's and Sagar Ratna.
According to Rajneesh Srivastava (Divisional Commercial Manager), this is yet another effort to improve the experience of travelling with Indian Railways.
I can already imagine myself munching on fresh hot fries and crispy chicken on my next train journey and can't stop drooling!