How To Eat Like A Local In Italy
* Disclosure: This post may contain affiliate links, which means we may receive a commission if you click a link and book something (there is never any extra cost to you for using these links).
Architecturally ethereal and adorned by some of the most beautiful landscapes in the world, Italy is an amazing destination in Europe that everyone loves to visit. The beauty, the flair, and the amazing culture of the country are best reflected in the food more than anything else. Yes, Italy is most popularly known for its varied range of mouth-watering delicacies that will come in as an absolute treat for your taste buds. And the best way to get a taste of these delicacies is by eating them like the locals do. So without further adieu let us dive in as of how to eat like a local in Italy.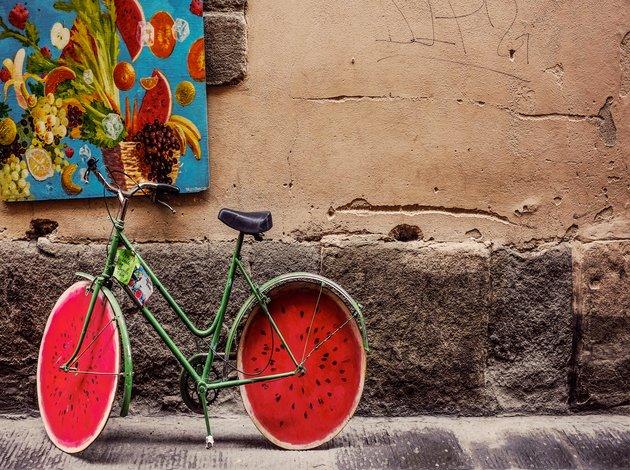 Breakfast (Colazione)
To learn how to eat like a local in Italy, you have to first understand the basic structure of how the Italians eat. So let us start with the Breakfast.
Breakfast in Italy is light as of in most of the European countries. Italian breakfast starts with a steaming cup of espresso, which the Italians perfect. Recognised as the quintessential Italian coffee, the thick, syrupy caffeine drink prepared in Italy tastes like no other in the world and is truly authentic. The locals order espresso on the go and drink it as they stand, chatting with the barista or the other locals around there. It is, of course, a conversation starter.
Make it easy, breezy and flawless! Use TripHobo itinerary planner to create an epic plan for your next vacation!
Ordering an espresso to the table makes the crema disappear and even more, it costs extra. If you are not a big espresso fan, you can order alternatives like cappuccino, cafe latte, plain milk, and hot chocolate. And coffee in Italy is usually accompanied by fresh croissants like cornetto, stuffed pastries, fritters, and cookies like Fette Biscottate. Some of the other foods that you can have for breakfast include cereals, muesli, and yogurt.
An interesting fact is that you can also see people having red wine right in the morning in the places of Tuscany and Umbria which is perfectly normal in that part of Italy.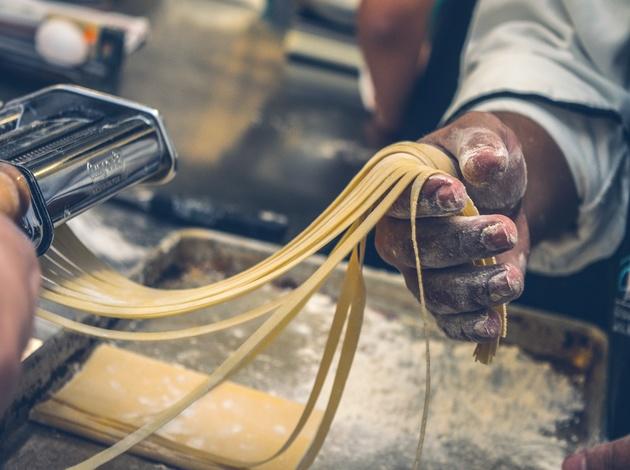 Lunch (Pranzo)
Regarded as the most important meal of the day, Lunch in Italy comprises of antipasti (appetizers), primi (first course), secondi (second course), contorni (sidedish), formaggi (cheese course), and dolci (desserts). Looks heavy isn't?! But the thing is, you are not in a compulsion to order everything.
Antipasti - Usually comes in the form of platters. Includes Prosciutto, Salame, Cheese, Bruschetta, Crostino, Vegetables, Salmon, Prawns.
Primi - Rice (Risotto), Pasta, Soup, Gnocci, Broth, Lasagne, Casseroles.
Secondi - Chicken, Lamb, Pork, Fish, Steak, Sausage, Turkey, Beef.
Contorni - Vegetables, Salad.
Dolci - Cakes, Panna cotta, Tiramisu, Gelato, Ice creams.
Italians generally have Primi, Secondi, and a fruit during normal days and during special occasions they try to have all the above that is mentioned. And they also have the habit of starting the meal with an Appertivo (alcoholic/non-alcoholic drink) and ending the meal with a Digestivo.
Dinner (Cena)
Italians generally have a light dinner. Depending on the appetite, it can either be a salad or any of the main courses (primi or secondi). Some of the commonly had dinners in Italy include Soup, Salad, Broth, Pizza, and Cold meats.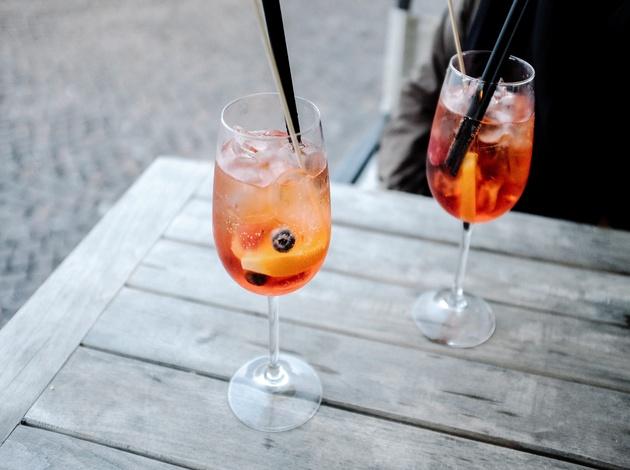 Drinking in Italy
Bars in Italy are open right from the morning and they are not just the place to have a drink. Most Italians have their breakfast from the bars and complete it with a cup of espresso. Italians perfect the best wines in the world and they pair it with the meals they have and they are an integral part of their food culture. Go for the local wines that are easily available, they are way more cheap with high quality. Try the classic Chianti and Pinot Noir & lose yourself to the rich deep of taste and flavour.
Apart from wine - beer and cocktails are some of the other drinks that the Italians frequent. There are plenty of local breweries in Italy that you should catch along with your friends. Pair your pizzas with beer and you are good to go! As for the cocktails, some of our recommendations include Americano, Sbagliato, Spritz, and Negroni.
Dining Etiquettes
Italians are very serious about their coffee. A cappuccino or an espresso is mostly ordered in the morning for Breakfast or it is had along with the dessert at the end of a meal. If you're planning to order coffee other than the mentioned timings, you are mostly looked upon as weird and do not fit in.
Every Italian meal comes with a bread on its own. You needn't have to order it separately. But it isn't free, mind you! And even though, bread is the first thing that you receive before the meal, you have to eat it last. You have to fold the bread like a shoe and wipe up the leftover sauce from the plate, Fare la Scarpetta.
Italians order and eat one thing at a time. And even if you order every course of the meal in a single time, it gets delivered to you, one by one.
While eating a Spaghetti or a pasta, you are supposed to use only your fork. Although you can use a little bit of your spoon, it is actually frowned upon and make sure you never use a knife to eat the same.
Avoid asking for cheese for topping. Be it for seafood or for pasta or for pizza. Asking for extra cheese puts an expression that the meal was a bad one.
Italians love to drink bottled water. Yes, you read that right. Even though Italy is blessed with an amazing spring and tap water, Italians have the common practice of drinking bottled water. And even if you ask for tap water while in a restaurant, you are most likely to be declined. So just be local and ask for Sparkling water.
If you ever find a restaurant that has a menu written in any other language except Italian, avoid it! These restaurants totally focus on quantity losing out on the quality. Go Italian, even if you don't know the language.
Tipping in Italy is not mandatory since most restaurants bill you for the services they offer. But tipping is not considered rude and is accepted.
Get year around hotel deal with TripHobo Hotels. Book Now, Pay Later!
And a word of caution is that although plenty of Italian restaurants accept cards, keep cash in handy.