10 Awesome Eco-Tourism Places in India
* Disclosure: This post may contain affiliate links, which means we may receive a commission if you click a link and book something (there is never any extra cost to you for using these links).
In India, Ecotourism is a fairly recent name for a concept that has been slowly gaining steam over the years. Ecotourism holidays are basically when you visit a place known for its rich biodiversity without leaving a footprint or harming the ecosystem of that destination. Along with being a beautiful way to experience a place, ecotourism in India is contributing largely to the awareness and upkeep of remote villages and towns that were otherwise unknown and undiscovered. It provides a unique insight into the lives of tribals and native flora and fauna of the destination apart from providing them with a sustainable mode of livelihood too.
Over the past couple of decades, ecotourism has really picked up in urban India where people are looking to escape the humdrum of the city life. A great new way to experience the rustic charm and unadulterated natural bounty of the country, ecotourism is a brilliant concept that is reducing the gap between rural and urban India.
These are some of the best ecotourism places in India:
1. Tsmoriri Wetland Conservation Reserve, Ladakh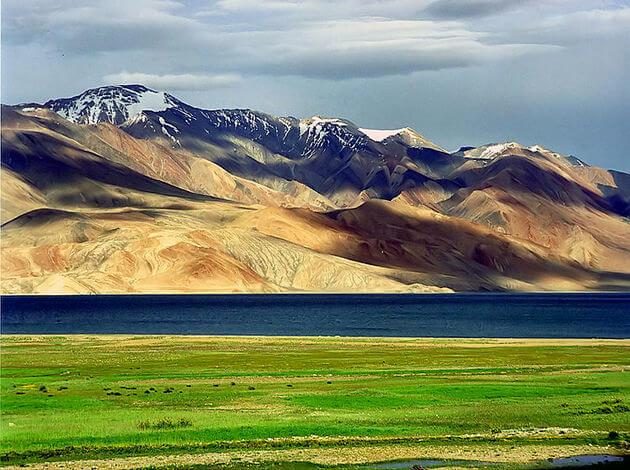 Image Source: Wikipedia/Jochen Westermann
Create your itinerary with TripHobo! Its fun, free and the best way to explore the destination of your choice, your way!
Situated at a whopping 14,836 feet above sea level, this magnificent lake represents the best of Ladakh's beauty and bounty. A thriving ecosystem that harbors many endemic species of birds and animals, many of which fall under the globally threatened type, this lake is truly a unique habitat. Fed by melted snow and natural springs and hugged by majestic mountains, Tsmoriri lake, and its surrounding area is untouched by human greed and is gorgeous beyond words.
Check out: Best Camping Sites In Leh Ladakh
2. Thenmala, Kerala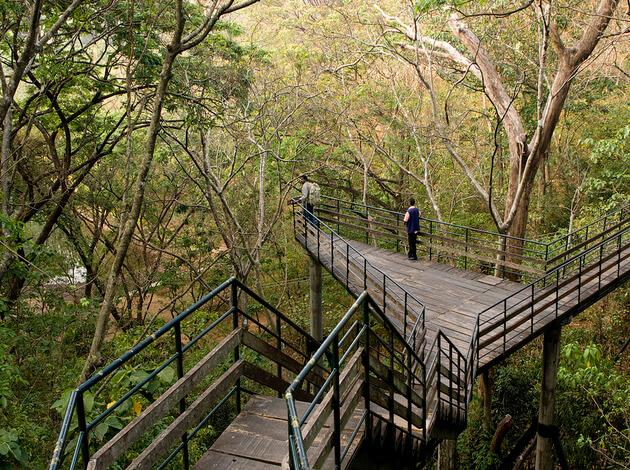 Image Source: Flickr.com/Kerala Tourism
This place holds the distinction of being the first planned ecotourism holiday destination in India. The combination of organized activities in the mature, evergreen forest of Shenduruney makes sure that you have a memorable vacation with your family. Whether it's trekking, rock climbing or jungle camping, Thenmala is the ideal place to experience ecotourism in Kerala. There is an adventure zone, butterfly sanctuary, deer rehabilitation center and a children's park on the site too. A unique concept that is cleverly executed, Thenmala offers a one of a kind holiday opportunity to nature lovers.
3. Nagarhole National Park, Karnataka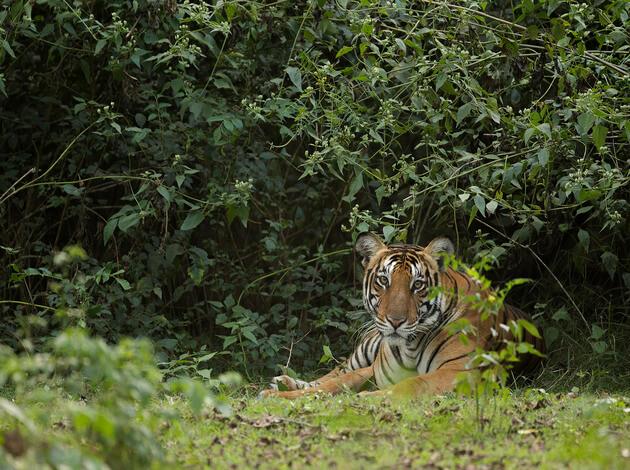 Image Source:Flickr.com/Rohit Varma
Located near the paradisiacal landscape of Coorg is the magnificent Nagarhole National Park. A blessed place that offers unmatchable scenic beauty and a rich wildlife, Nagarhole is the ideal base for wildlife enthusiasts. Relatively less crowded but plenty enchanting nonetheless, there are few other places as peaceful and serene as Nagarhole. Home to animals like tigers, leopards, elephants, deer and langur, Nagarhole is a good combination of dense forest and open river banks that offer clear sightings of wildlife. The tribal community of Jenu Kuruba still inhabits the parkland.
Take help of TripHobo's travel planner to plan a visit to these ecotourism destinations in India
4. Sundarban National Park, West Bengal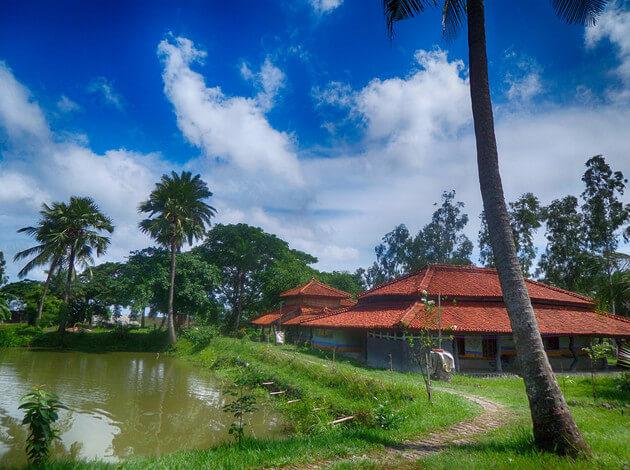 Image Source:Flickr.com/Kingshuk Mondal
Perhaps the most splendid mangrove forest in the world, Sundarban is a unique biosphere that is home to a wealth of rare species of birds and animals. The Sundarbans is a swampy delta that is formed at the confluence of Brahmaputra and Ganga rivers. This brilliant tangle of mangrove forests, swamps and jungle islands is a haven for a number of exotic animals and migratory birds. Famously known as the home of the Royal Bengal Tiger, Sundarban National Park is the best of nature tourism in India. The archipelago of 54 islands together harbors some unparalleled variety of trees and shrubs.
5. Great Himalayan National Park, Himachal Pradesh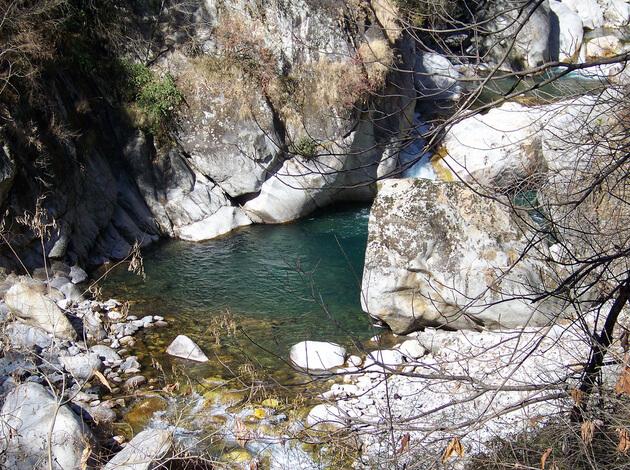 Image Source: Flickr.com/Parth Joshi
A UNESCO World Heritage Site, the Great Himalayan National Park is an area of outstanding significance because of its natural resources and the rare species that call it home. Overlooking jaw-dropping panoramas of snow-clad peaks and verdant valleys, this park is beautifully scenic. Visitors can choose to hike the wondrous landscape and stay at the charming villages of Shangarh, Shainsher & Panihar in the Sanj Valley. In the midst of the towering Deodars and Oaks, you will experience the sweet melodies of vibrant birds and encounter majestic animals like snow leopards, musk deer, blue sheep and wolves. The hill station of Kullu is especially popular with tourists and a well known spot for ecotourism in India.
6. Nandadevi Biosphere Reserve, Uttarakhand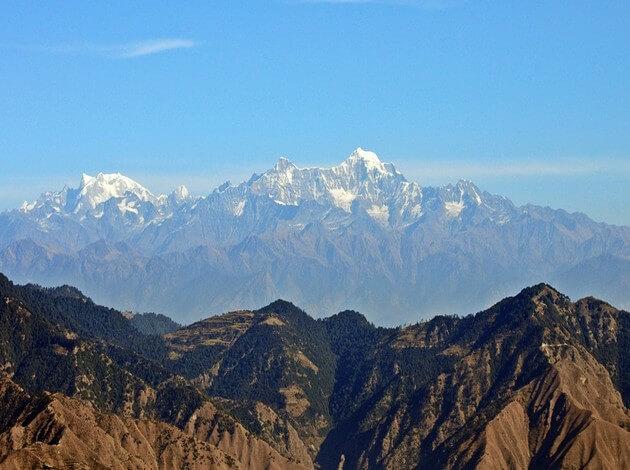 Image Source: Flickr.com/Koshy Koshy
Dominated by the Nandadevi peak which is India's second largest peak, Nandadevi Biosphere Reserve is where a number of habitats and ecosystems coexist. Here, one can witness glacial lakes and tall peaks that protect a diverse range of endangered and uncommon species of mammals. This reserve was initially banned for tourists but has recently partially reopened for visitors. It lies in the transitional territory between Western and Eastern Himalayas thereby giving it a rare ecosystem that nurtures exotic flora and fauna. Visitors can trek the valleys in hills in small organized groups. The Valley of Flowers, which is by far the most vibrant valley in India lies near the reserve.
7. Namdhapa National Park, Arunachal Pradesh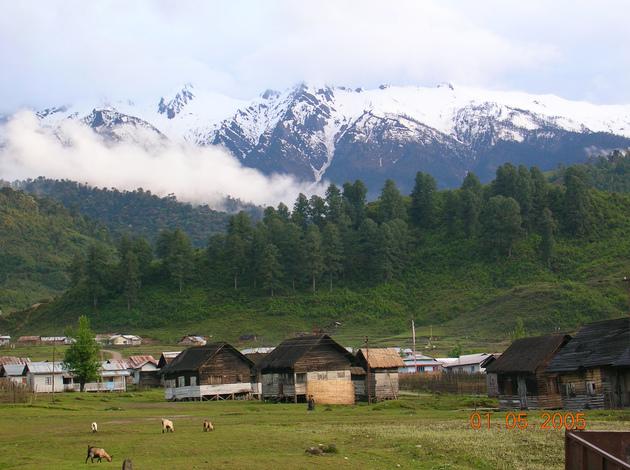 Image Source: Greenpastures
Namdhapa is the largest protected area in the Eastern Himalayas and is famous as a wildlife sanctuary that is home to a variety of exciting wildlife. Although remote and still deemed inaccessible by many, a visit to this ecotourism destination is an immensely gratifying experience for nature and wildlife lover. Endless expanses of evergreen forests and glorious vistas, the beauty of this national park lies in its rustic charm. Visitors can stay in the small village of Miao and explore the surrounding area to get a glimpse of the wilderness. The highlight of the rare biodiversity of this area is the white-winged Wood Ducks and the Hoolock Gibbons that live in the impenetrable part of the park.
8. Mawlynnong, Meghalaya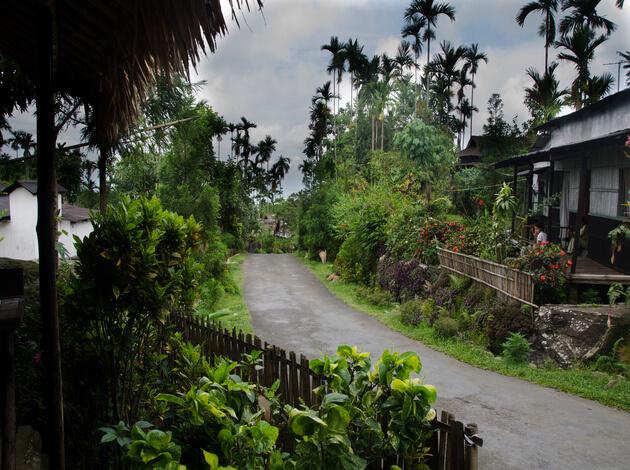 Image Source: Flickr.com/ Ashwin Kumar
Awarded as the cleanest village in Asia in 2003, Mawlynnong is a charming village known for its natural beauty and simple life. The village is located in the East Khasi Hills and is covered by sprawling greens and charming views. It has been developed as a destination for ecotourism in India. The most noteworthy attraction here is the living root bridge at Riwai and the boulder that balances on a rock. In monsoons, the village transforms into a tropical paradise with little streams and waterfalls sprouting everywhere. The flowering orchids on trees are the cherry on the cake. One can choose to stay in a one of the most beautiful eco friendly resorts in India while visiting this village.
9. Kaziranga National Park, Assam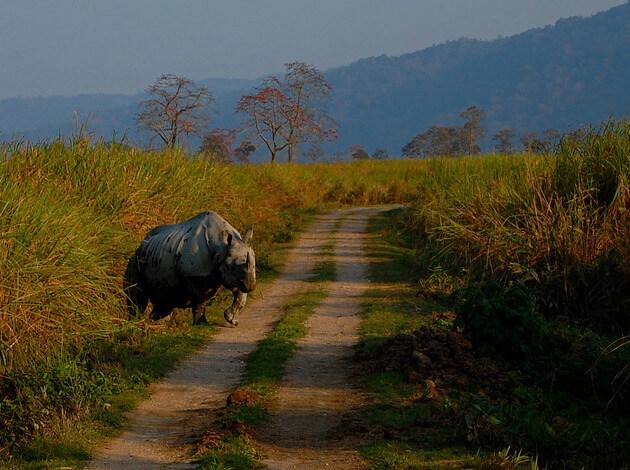 Image Source: Flickr.com/Satish Krishnamurthy
Dedicated towards the conservation of the one horned Rhino, Kaziranga National Park is a beautiful place where nature runs amok. The national park is a part of the World Heritage list because of its rich and diverse natural habitat. An incredible success story in conservation, the Kaziranga National Park also hosts a high density of tigers. Within the park, a wide variety of animals and birds flourish making it a biodiversity hotspot. Kaziranga maybe one of the many protected areas in India but what makes it stand out is the success it has achieved in management and conservation of its endemic population.
10. Tadoba Andhari Tiger Reserve, Maharashtra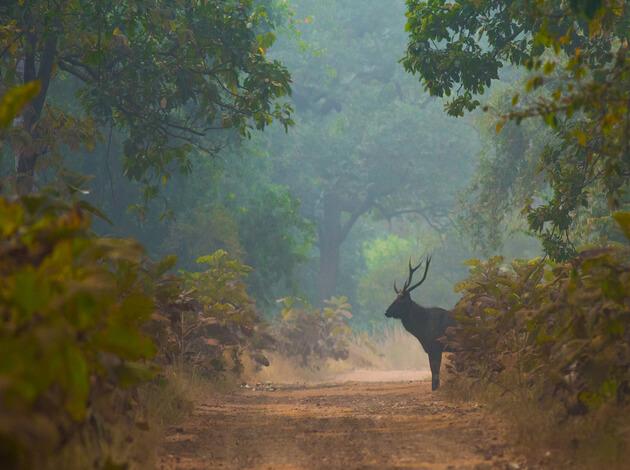 Image Source: Wikipedia/Rudraksh Chodankar
Tadoba is the oldest National Park in Maharashtra. Although it's not as expansive as the other national parks in India, it is blessed with a variety of wildlife the most prominent of which is the tiger. The Taru tribe after which the name is derived from still lives in the forest. Covering the Chimur, Moharli and Kolsa ranges, Tadoba has a thriving ecosystem where a number of animals and birds live. Apart from tigers, leopards, deer and jungle cats, Tadoba also sustains the marsh crocodile. The lake within the reserve is a paradise for bird lovers, teeming with as many as 195 species of birds.
Although there are many other eco-tourism places in India like the forest reserves of Ranthambore, Kanha, Pench and Jim Corbett and the backwaters of Kerala, the places listed above are known for their rare ecosystems and the unique role they play in nature tourism in India.