Europe Welcomes its First Underwater Museum
UPDATED Apr 21, 2017
1.6K Views
'The ocean stirs the heart, inspires the imagination and brings eternal joy to the soul'.
There is so much that lies in the realm of the ocean a human mind cannot comprehend. To add to this mystic world, Europe welcomes its very first underwater museum- the Museo Atlántico!
Set under the waters off the Spanish coast, this museum is the only underwater museum of Europe and definitely one of the most innovative museums in the world.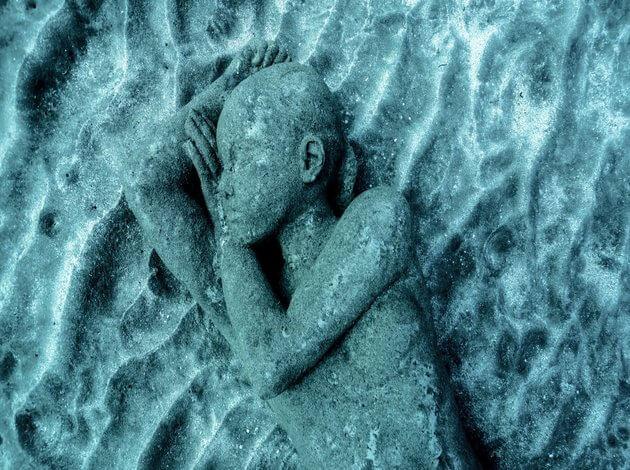 What sets this museum apart is not just the fact that it is underwater but also the intense ideology the museum portrays. Conceived and designed to educate and create awareness about marine conservation, the museum's collection are mind-blowingly eye-opening!
The mentor, sculptor and the mastermind behind the museum Jason deCaires Tayor conveys a message through each design, loud and clear- that the ocean needs to be saved!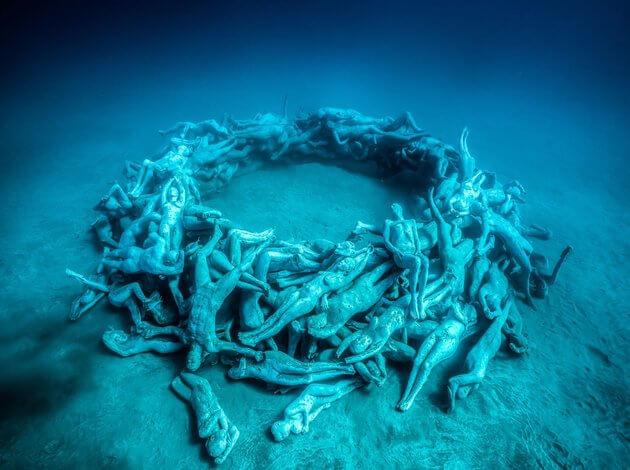 Spanning over an area of 2500 square metres, the museum is located on the south coast of Lanzarote. While you have to be a SCUBA diver to visit the museum, the experience will be totally worth it.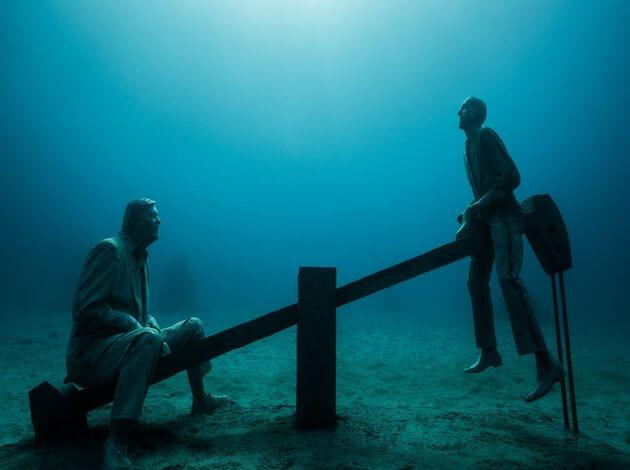 As you dive in the museum, you can observe and marvel at more than 300 human sized sculptures, each depicting the bizarre reality of what humans have done to the ocean and what is doing to us as a reaction.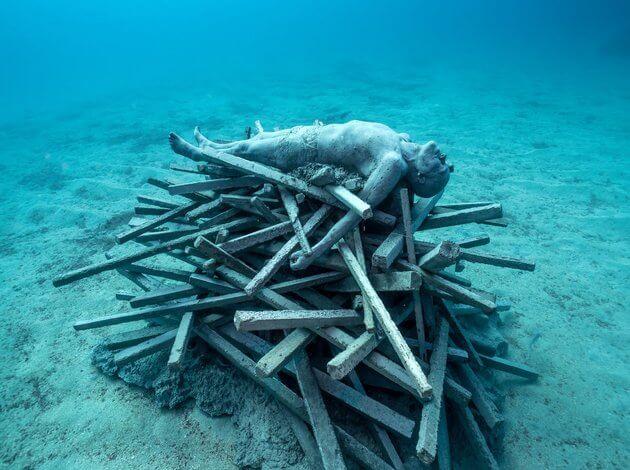 With the help of SCUBA experts and local community, the museum presents excellent pieces like the Portal which is an underwater botanical garden. The structure contains mirror to reflect the beautiful ocean and has special compartments to attract creatures like octopus, sea urchins and juvenile fish. The installation of 35 human sizes figures walking towards a barrier is the Tayor's take on how human created boundaries are dysfunctional and unnatural.