20 European Music Festivals for All the Badass Music Lovers Out There!
SEEMA NANDE
Feb 08, 2017
3.2K Views
Music being the universal language that it is leaves no barriers for the world to venture the unexplored destinations. Add in the high or trance one experiences with enticing music, and one is not far from a journey to nirvana. The whole world today has music enthusiasts coming together to reveal the joy of music, yet there is one place that only amplifies this worldliness to another level altogether, Europe! As if the music daze was not enough, you have some more dope locales upping this rendezvous. If a music festival somewhere in the world has been on your bucket list this year, it's got to be in the lands of Europe!
Take a cue from these top 20 music festivals in Europe that will leave you wooed.
1. Baleapop, France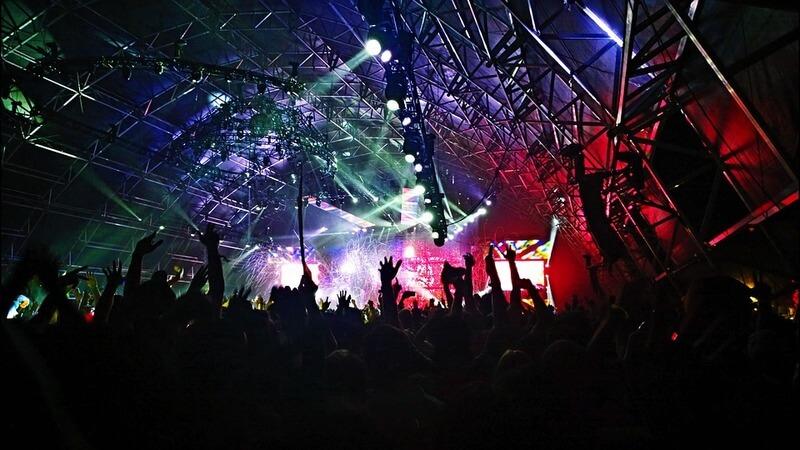 Image source: pixabay.com
One of the most awaited of European music festivals, the Baleapop is not your average music festival. Popular mostly with music festival connoisseurs, if we may say, this music festival is more like a secret gathering of music fans! Not surprisingly, the access to this fest is limited, if not restricted. A rather modest setup, usually in the campus of a primary school, the main focus of this festival remains to be music above anything else.
So, you will not find swanky, larger than life stages here, with herds of people throwing their hands up in the air, but something more focused and to the point, yet unworldly! It's location adjoining the beach and some lip-smacking, authentic, regional food promise one a really good time!
Dates: 23rd to 27th August 2017
Not to be missed: Great lineup, terrific ambiance, and scrumptious food
2. Colors of Ostrava, Czech Republic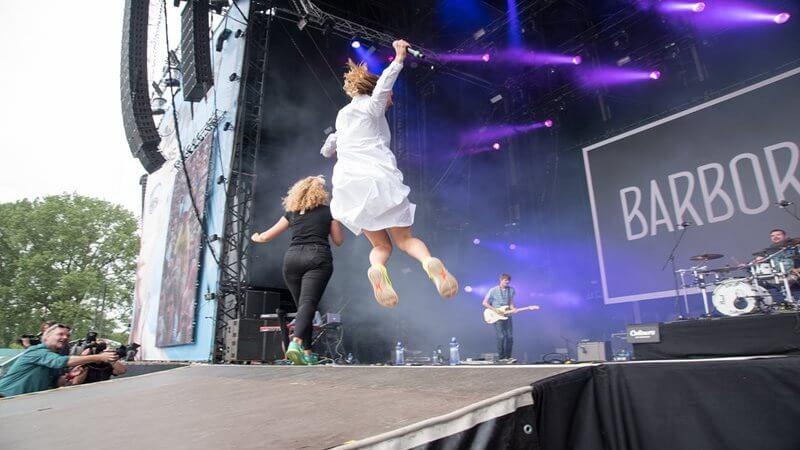 Image source: colours.cz
Also referred to just 'Colors', the Colors of Ostrava is one of the biggest and most famous
festivals in Europe
. This multi-genre festival is a beguiling experience along with the European summer. In its sixteenth year, this year, Colors of Ostrava features as many as twenty stages, including some open ones. What makes this festival stand aside from its counterparts, is the fact that this festival welcomes everyone, all ages alike. Which means you can bring your kids too! In fact, there is a stage for kids and so many other performances besides music alone. Yet, the festival retains its emphasis as a music festival.
The number of people attending this festival sometimes crosses a whopping 30,000 with tickets being sold out months prior to the festival. A thumping mélange of invigorating energies, brilliant DJs and lovely music lovers from across the globe, this festival is one to look out for!
Dates: 19th to 22nd July 2017
Not to be missed: Jamiroquai's incredible future funk and the iconic LP!
Is Planning Your Trip Bothering You?
Check out TripHobo and learn how to plan a trip within minutes. Finish your plan by booking the ideal accommodation for your stay!
3. FIB, Spain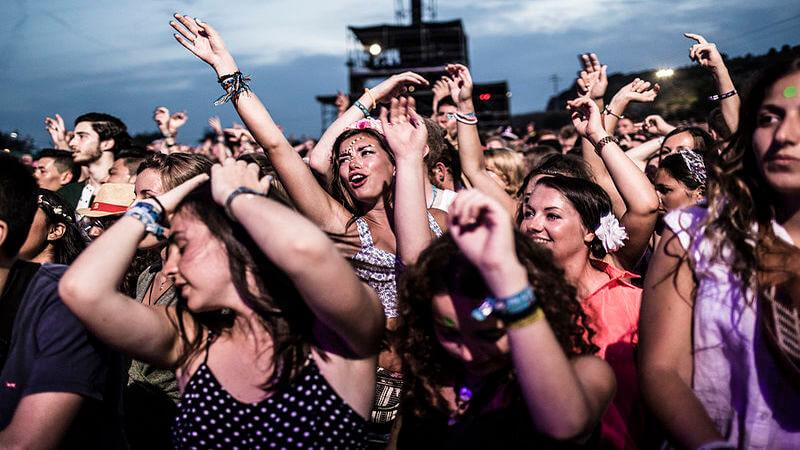 Image source: wikimedia.org
Standing for Festival Internacional de Benicssim, the FIB is one of the most looked forward to "festivals abroad 2017". Taking place in the Spanish beachside town of Benicssim, this annual music festival has a loyal fan following for quite a while now. Music at the festival is a conglomeration of the genres of pop, rock and electronica artists. The festival also amps up the entertainment quotient by the various fashion shows, performances, art and even short films.
The festival's highlights remain to be bands playing through the entire evening into the next day! Its three stages - Las Palmas which is the largest, followed by Visa and then South Beach Dance can hold a capacity of nearly 30,000, 15,000 and 8,000 music enthusiasts respectively. Indeed, a very swarming environment, this festival recorded a high of 150,000 visitors once.
Dates: 13th 16th July 2017
Not to be missed: This year performances by some iconic artists including Major Lazer, The Chemical Brothers, Muse, Skepta, and Soulwax
4. Exit, Serbia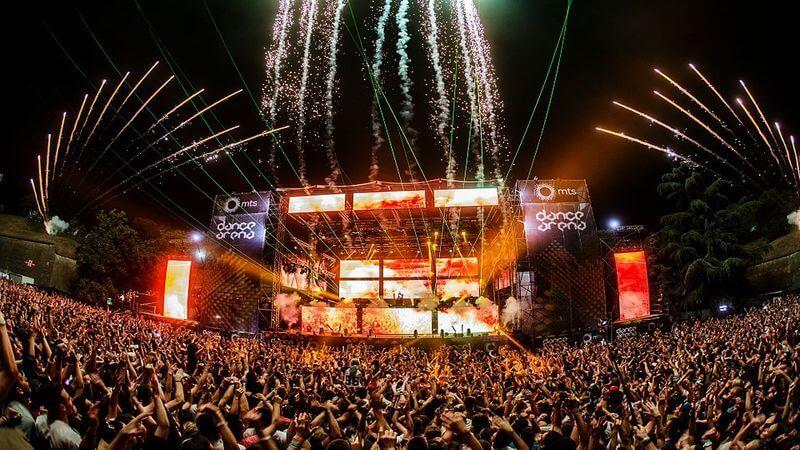 Image source: wikipedia.org
Exit Serbia, held in the gorgeous city of
Novi Sad
is one festival that has won several accolades and awards for being one hell of a music hysteria! So much so that it was officially proclaimed as the 'Best Major European festival' apart from being one of Europe's most prestigious festivals.
Interestingly such an iconic festival is a result of a students' movement as a fight for democracy. This renders to the fact as to how this festival still is in line with its key focus on social responsibility. It's significant location at the Petrovaradin Fortress augment the stature of this mighty, might European music festival.
There are several stages at this fest, including Main Stage, Dance Arena, Explosive Stage, Fusion Stage and some other stages. Last year the festival's introduction to the Exit Magic has certainly raised the bar for this year.
Dates: 6th to 9th July 2017
Not to be missed: The 50th anniversary of the Summer of Love
5. Fusion Festival, Germany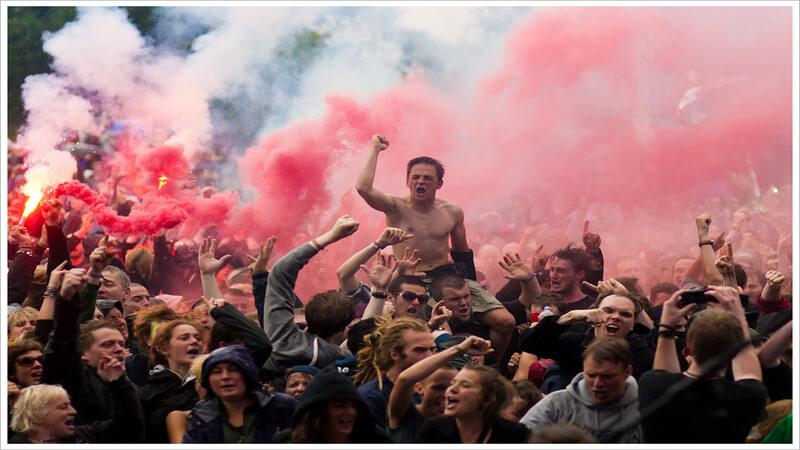 Image source: flickr.com/ Montecruz Foto
Staying true to its name the Fusion festival is a blend of music and arts withholding a counter cultural character. A genesis of the Kulturkosmos organization in the year 1997, this festival spans over five odd days towards the end of June.
A striking location of the former military airport called Müritz Airpark in Lärz, on Germany's northeastern side, Fusion is keenly looked forward to as more than just a music festival. The festival accommodates a good blend of artists mostly from the electronic genre. Additionally, you can also get to be a part of a very distinct film festival along with encountering some brilliant art installations. These art installations are said to have an avantgardistic attitude, which also is a reason why the festival is referred to as the "European Burning Man" by organizers. If you are looking forward to the food here, bear in mind that the festival serves only vegetarian fares.
Dates: Unfortunately, the festival won't be taking place this year
Not to be missed: The avantgardistic attitude art
6. Meadows in the Mountains, Bulgaria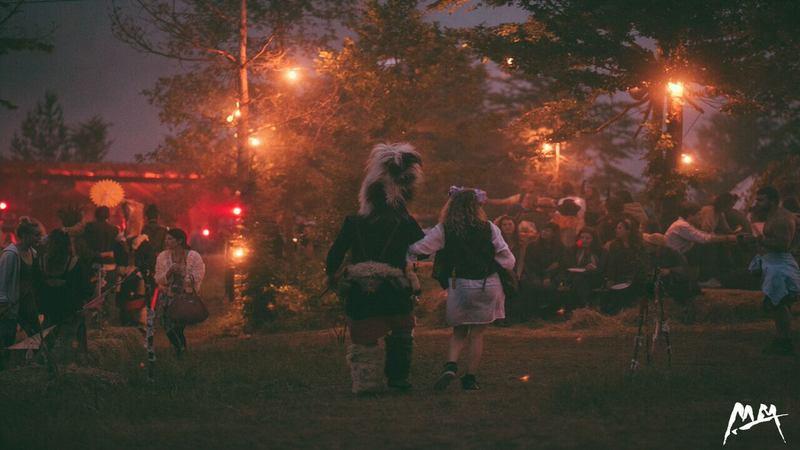 Image source: meadowsinthemountains.com
As the name suggests, this music festival is a tryst with some badass music in the Rhodopes' mountains of Bulgaria. Boasting of some fabulous accommodations, this festival is a complete conglomeration of music, food and everything that will invigorate all your senses.
What you must notice about this festival is a certain sense that brings along people, rendering to a community feeling. You will be delighted to know that there are some underground acts in the festival, that are a must catch. Soaked in unconventionality, this festival is so much more than music, of course, music remains to be the crux of the festival. The festival spans across a blissful three days embracing various facets of the fields of arts, literature and of course music.
The acts take place on two eccentric stages - The Sunrise Slope and The Sunset Valley. All in all, this is one music festival, that will make you want to keep coming back!
Dates: 9th to 17th June 2017
Not to be missed: The underground acts
7. Tomorrowland, Belgium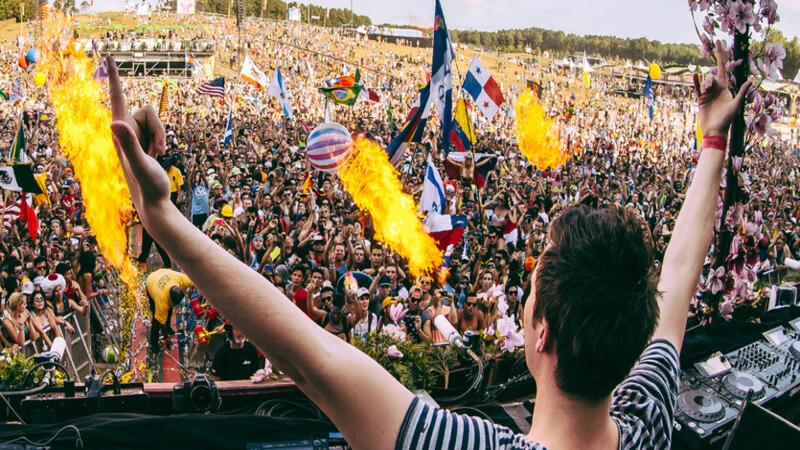 Image source: flickr.com/Global Stomping
Not being very big on music festivals, I can say this probably is the most popular of music festivals, considering this is the only music festival I know of! Essentially an electronic music festival, Tomorrowland has been a crowd-puller for over a decade now, making it one of the world's largest and most notable music festivals. Spectators await tickets for this larger than life experience as soon as the dates of the festivals and lineup is out.
Apart from mind-blowing music, what this festival highlights are its paradigmatic stages! With a belief of being responsible for tomorrow's children, the festival pulls exceptional artists from all over the globe. The kind of electronic music one can look forward to at this festival includes a spectacular blend of hardstyle, house, techno, EDM, drum & bass and every other possible variation.
Owing to its popularity, this year the festival organizers have organized the fest on not one, but two weekends, in a bid to welcome more fans than every year!
Dates: 21st to 23rd and the 28th to 30th July 2017
Not to be missed: Two weekends of some badass fun!
8. Sziget Festival, Hungary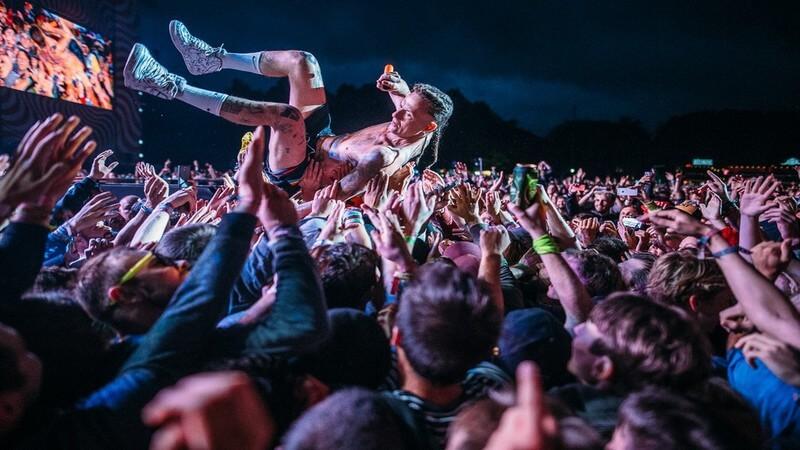 Image source: szigetfestival.com
One of the largest Europe music festivals, the Snizget Festival takes place every August., over an island of a whopping 266-acre of lush vegetation. This massive festival manages to accommodate as many as 1000 performances annually. You read that right, 1000 performances! Its span of a good seven days, allows this to possibly happen. Originated in the year 1993, this festival is a result of some students who were fond of rock music.
If you are keen on heading to this festival, hop-on on the "party train" service, this festival provides for visitors, all through Europe. The train complete with several DJs is definitely an experience on its own. The festival has won itself several accolades and awards for years now. You will get to hear some amazing music, with rock being the gist of it. Sziget Festival is popular throughout the world; however, it is the west-Europeans that have made it their regimental annual festival.
Dates: 9th August to 16th August 2017
Not to be missed: Performances by Flume, Interpol, Tom Odell and much more
9. Bout du Monde Festival, France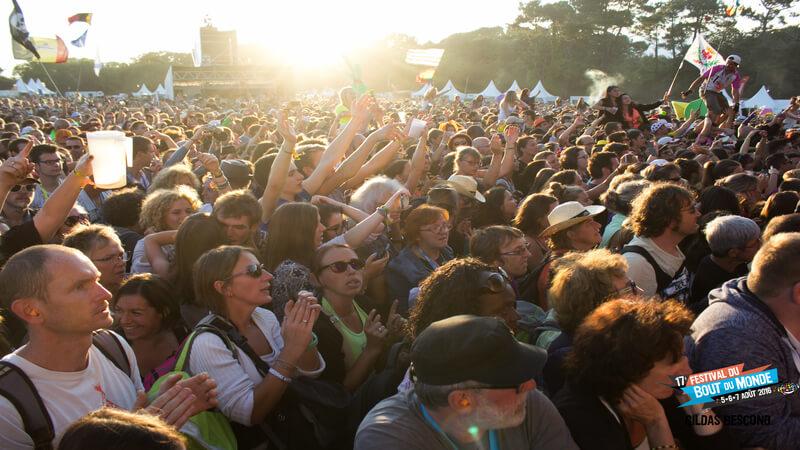 Image source: flickr.com/FestivalDu BoutDuMonde2016
For almost two decades now, the Bout du Monde Festival has drawn music lovers, more of those who are very cosmopolitan. With a beguiling location, besides the sea, this festival on the beach, will captivate your psyche on the whole. The Breton coastline, baffling music and some very like-minded people, once you come here, you are bound to be haunted by this experience.
It is reported that about 60,000 people or more flock to the Crozon peninsula in the Finistere, to experience this grand festival. The prevailing warm family atmosphere adds up to this rather humbling experience. What's more, you can even camp at the site, dish out on some village cuisine and much more. A good festival, where you can come with your entire family!
Remarkably, the festival literally translates to Festival of the end of the world!
Dates: 4th to 8th August 2017
Not to be missed: A beguiling experience with your family
10. Iceland Airwaves, Iceland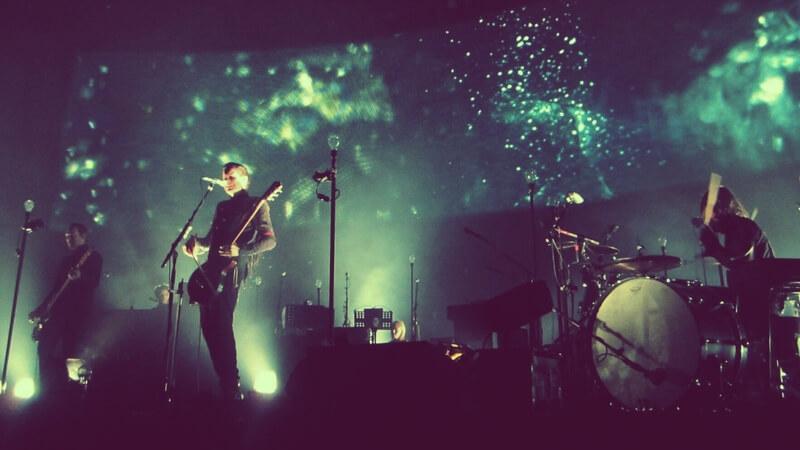 Image source: wikipedia.org
And finally, one of the Europe music festivals not held in the month of November! This festival focuses on Icelandic music along with some other sub-genres. Sponsored by Iceland's main airline Icelandair in association with the City of
Reykjavík
, the Iceland Airwaves has become a premier music festival. No surprise if you spot some celebrity journalist of renowned personalities here.
Interestingly, the festival's first show was carried out at Reykjavík Airport's airplane hangar. Popular for its intimacy and raging party vibe, the festival is also referred to as "the hippest long weekend on the annual music-festival calendar". Such an iconic festival certainly is bound to have some great lineup every year.
In the past, icons such as Clap Your Hands Say Yeah, The Bravery, The Rapture, and Crystal Castles have performed at this festival termed as "unbelievable zest for music and celebration" by Jonah Flicker of Pitchforkmedia.
Dates: 1st to 5th November 2017
Not to be missed: "The hippest long weekend on the annual music-festival calendar"
11. Soundwave Festival, Croatia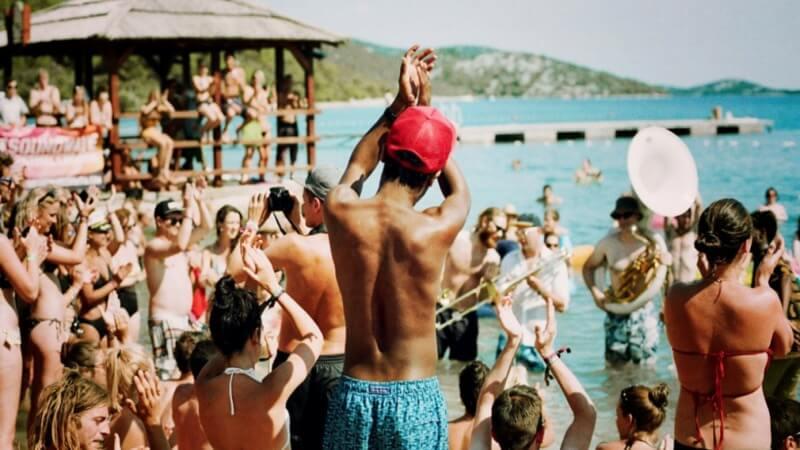 Image source: soundwavecroatia.com
Originating in the Aussie land of Perth, the Soundwave festival gained immense popularity over the years, making it endeavor the unventured territories of the world. The kind of music you can look forward to at this festival includes punk, rock, and metal.
This year the festival take place at the magical Garden Tisno spanning across a period of heavenly five days. Termed as one "life-affirming" experience, this festival is a unique concoction of arts, music, films and so much more. As if this wasn't enough, its pristine location on the Dalmatian Coastline only ups the game further. Great DJs, mind-blowing music, and some breathtaking stages sum up the Soundwave festival Croatia.
Do not miss the stupefying artwork by some of Europe's incredible street artists and illustrators that will take this festival to another level.
Dates: 27th to 31st July 2017
Not to be missed: A lifetime of a party at the mesmeric Dalmatian Coastline
12. Roskilde Festival, Denmark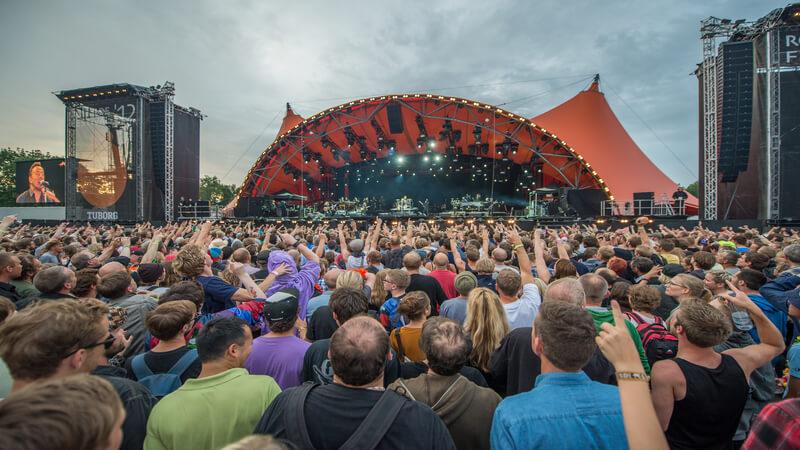 Image source: wikipedia.org
A Danish Music Festival, the Roskilde Festival is the largest in Northern Europe, apart from being one of the biggest European music festivals. This festival strengthens the fact how most of the European music festivals were initiated by students for sundry reasons. Like many others, this festival too was begun by two students, which was later overtaken by the Roskilde Foundation.
The essence of this music festival lies in the fact that this is a nonprofit initiative. Originally created for the hippies, this festival receives a startling footfall of a record 160,000 people! Mostly participated by the Scandinavians till the early 90's, this festival has managed to draw international fanfare in the recent years.
Roskilde Festival hosts artists on its 10 odd stages. Additionally, the festival also includes some rather captivating activities like camping and even a naked run! A male and female participating from the run are awarded a free ticket to the following year's festival.
Dates: 24th June to 1st July
Not to be missed: My favorite The Weekend and some more brilliant artists including Foo Fighters and Arcade Fire
13. Primavera Sound, Spain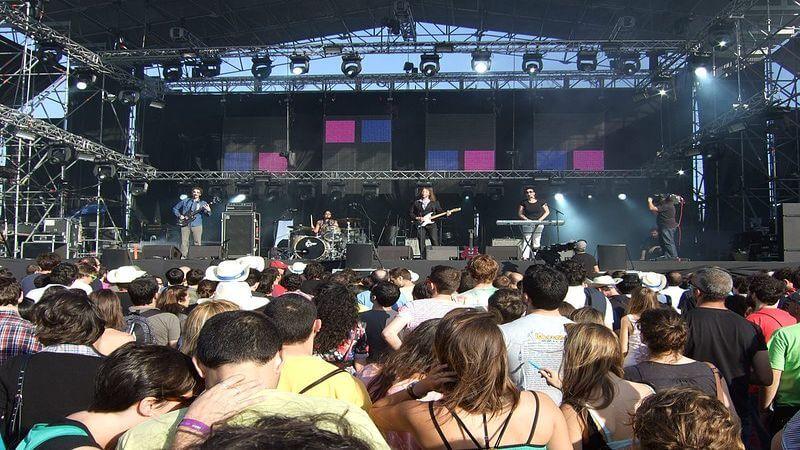 Image source: wikimedia.org
Moving the whole of Spain with its thumping, extraordinarily captivating music, the Primavera Sound takes places towards the end of May through the big dens of Spain, including- Barcelona and Catalonia. In its sixteenth edition, this year, the festival has retained to be one of the biggest European music festivals given its grand location of the Parc del Frum on the seafront.
Your visit here is a gateway to some of the coolest genres of music. Not following a specific trend or genre, this festival's diversity is certainly its major draw!
Dates: 31st May to 4th June
Not to be missed: Grace Jones and the insanely good Frank Ocean along with much more.
14. Ultra-Europe, Croatia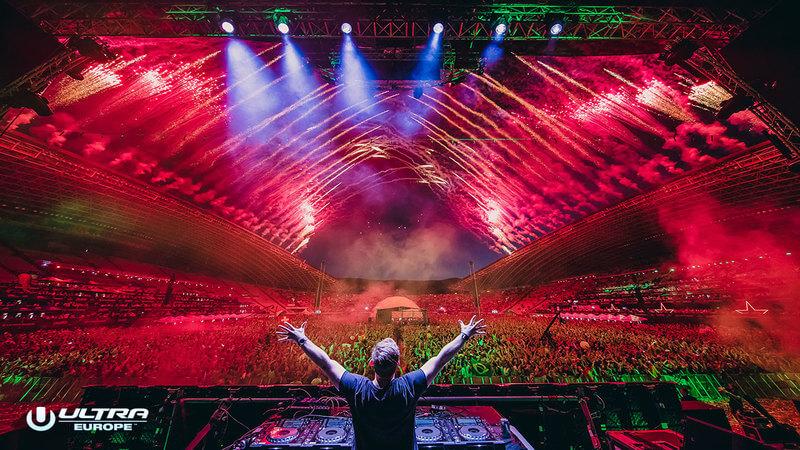 Image source: ultraeurope.com
If you thought Croatia was all about Game of Thrones' locations, hold on till you know more about its fabulous music scenes. Its accessibility as one of the cheapest places to visit in Europe has Croatia budding as the next big thing. This is one reason why explorers from all over the world are heading to Croatia for an assortment of experiences.
The Ultra-Europe is one electronic music fest, that draws music enthusiasts to its multi-venue grounds. Today, the festival is much more than just this three-day music festival, with lots of parties including a beach party and a yacht regatta. All this in the land of this coastal town will definitely leave you with some cherishing memories.
Dates: 14th to 17th July
Not to be missed: The opening and closing parties and the yacht regatta
Check Out: Best Islands in Croatia
15. Balaton Sound, Hungary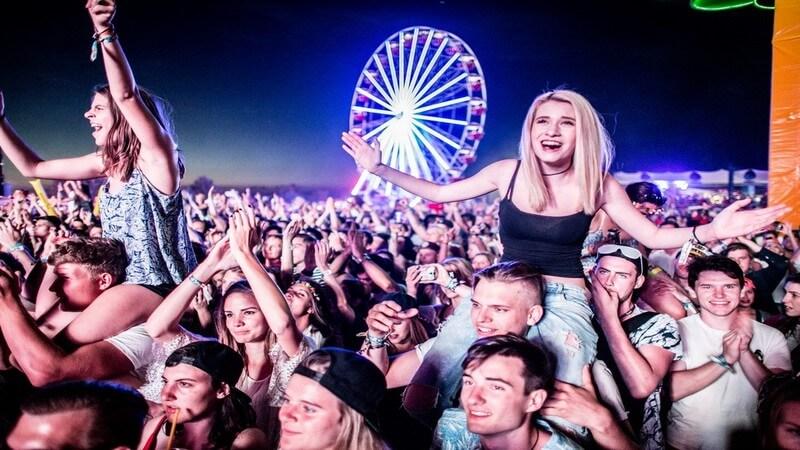 Image source: sziget.hu
Also popular as the Heineken Balaton Sound, this European music festival is one of Europe's largest open air electronic music festivals. Its attractive location on the banks of Hungary's most pristine Lake Balaton enhances the beauty of the fest. With such an atmosphere, the festival is a pleasure, you will relish all through your life.
Making it more interesting are live acts and some terrific DJs from all over the world. However, if you plan to visit this amazing music festival, make sure to get hold of tickets well in advance. Given the fest's soaring popularity, tickets of the lineups are sold out, way ahead of time.
If 24 hours of nonstop music is your kind of dope, then this where you must head!
Dates: 5th to 9th July
Not to be missed: One of Europe's largest open air electronic music festivals
16. Awakenings Festival, Netherlands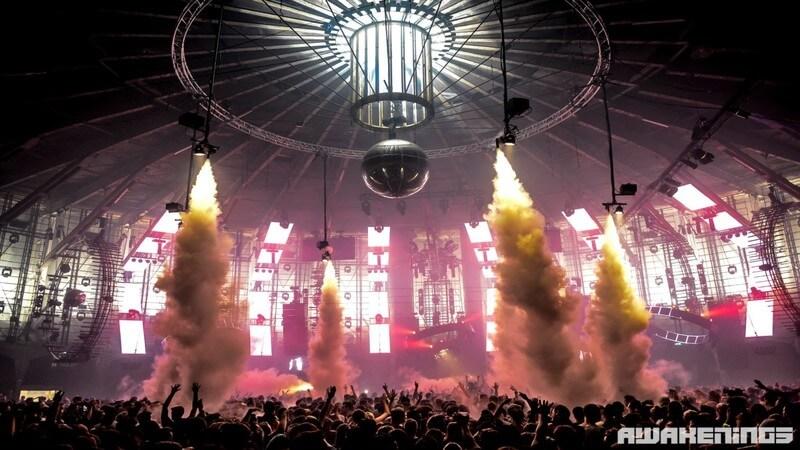 Image source: awakenings.com
Celebrating its twentieth anniversary this year, the Awakenings Festival has a brilliant lineup of not one, but a good five events. An incredible lineup of techno tracks, this festival will keep you wanting for more. What's more, some tickets even include accommodations at hotels, to make it easier for you. Performances taking place at the open-air stage and in the tent will beguile you with vestiges you will cherish forever.
This is also one Dutch music festival keenly looked forward to. A musical mayhem in the dense forests and verdant paddocks of Spaarnwoude, a lineup of promising DJs awaits you.
Dates: 24th to 25th June
Not to be missed: A killer lineup of Pan-Pot, Tim Wolf, Ash Ray and Weval's live performance.
17. Super Bock Super Rock, Portugal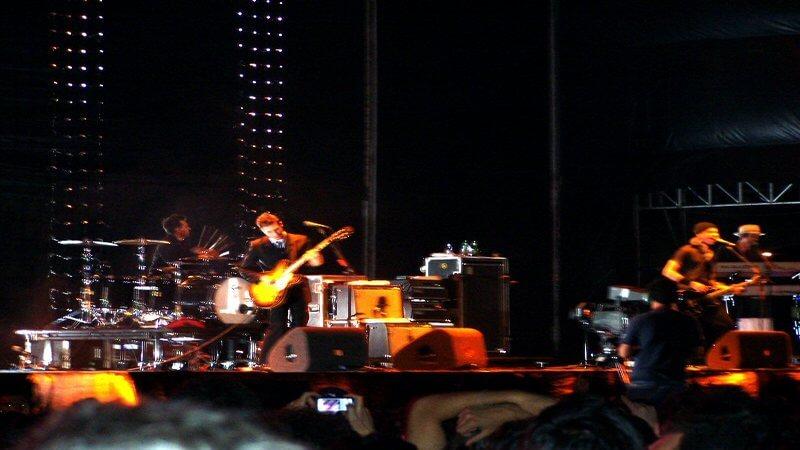 Image source: wikimedia.org
A place rock lovers can call home; the Super Bock Super Rock Portugal has been wooing music enthusiasts since its inception in 1994. Apart from rock, this festival, sponsored by Super Bock beer, lures metal fanatics too. Comprising four stages for performances, last year it was the implausible line up of The National, Riot, and FIDLAR that totally killed the show.
A location adjoining the beach, the Super Bock Super Rock has been a powerhouse of music by celebrity artists, making it one of Europe's most exclusive rock and metal festival.
Dates: 13th to 15th July
Not to be missed: A rocking lineup of Bruno Pernadas, Capito Fausto, Red Hot Chili Peppers and much more
18. Hellfest Open Air, France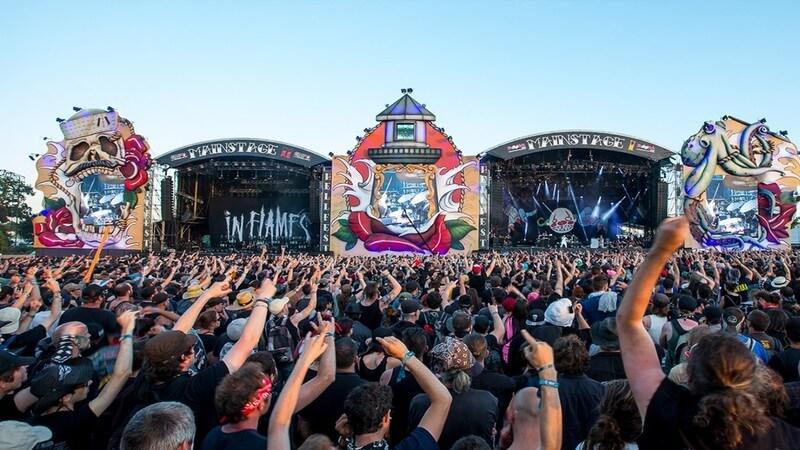 Image source: hellfest.fr
Three days, a terrific havoc of rock, punk, and metal, three days, one place- the Hellfest Open Air! Not for the faint hearted, this is one European music festival that has some seriously heavy music. In fact, not just Europe, but one of the heaviest music festivals in the world. Leaving no niche of the rock genre unturned the Hellfest Open Air France makes it to the list of biggest music festivals in France.
This year look forward to some of the craziest performances by the god of metal, Linking Park, Deep Purple and Airbourne among many others.
Dates: 16th to 18th June
Not to be missed: Some serious headbanging!
19. Elevate, Austria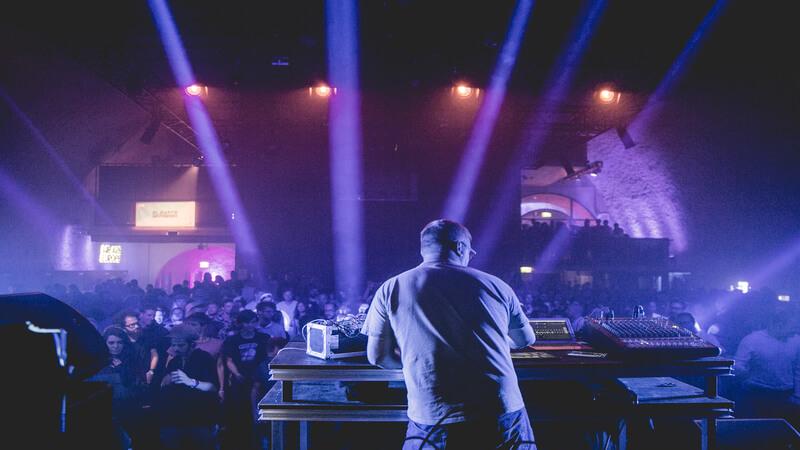 Image source: flickr.com/Elevate Festival
Held in the capital city of Graz, the Elevate Austria is not just a music festival, but a coming together of great minds. There are forums and discussions on music along with enlightening workshops. Owing to its title as "Festival for contemporary music, art, and political discourse", this festival throws light upon diverse topics. Every year, a topic is picked for further discussions and related actions.
The festival is organized by an NGO that works towards the betterment of civilization. However, if you thought this drifts away from the crux of the music, hold on till you experience it. Some parts of the program like the film festival, are free of charge too, encouraging maximum participation. The determination to break free from conventions is what keeps this festival thriving.
Dates: 1st to 5th of March 2017
Not to be missed: Spectacular performances by KNOWER, Alba G. Corral, Alllone and a ton others
20. Insomnia Festival, Norway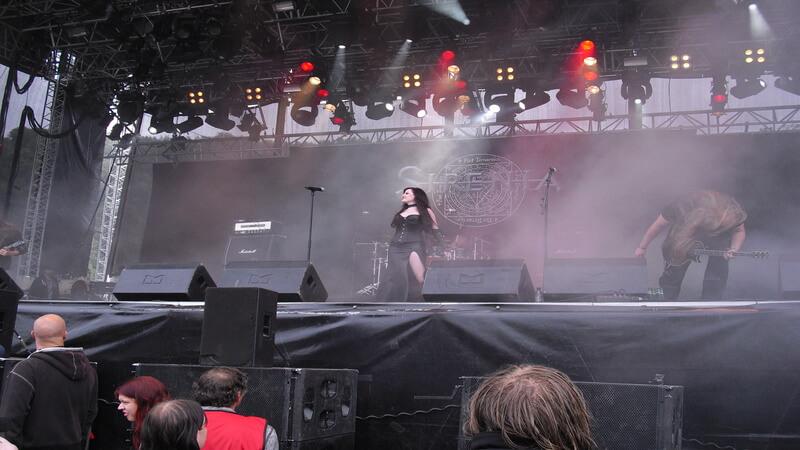 Image source: wikimedia.org
A genesis of a collaboration with the TIFF (Troms International Film Festival), the Insomnia Festival is got to be on this list of European music festivals for several reasons. One of the most sought-after electronic music festivals of Europe, this one's name is rightly derived from what it makes you go through- insomnia!
Explaining the name further is the festival's location at a place, which, owing to its geographical conditions makes it hard for people to enjoy restful slumber.
Dates: Typically held in January
Not to be missed: Some lingering music that will literally make you an insomniac.
Rest assured, experiencing one of these European music festivals will certainly lead you on your way to some haunting trance!