It's Adventure Time!
There is something innately human about seeking thrill. Its a need for fear, excitement and adventure. And boy, have we found innovative ways to get our adrenaline pumping. You must have heard of the usual suspects: rock climbing, rappelling, bungee jumping, the works. But the world offers some unique opportunities to get some kicks. Here are some of the wildest adventure sports you can indulge in:
7. Zorbing: USA, Guam
Because rolling down a hill inside a giant plastic ball is everyones idea of a good day! The sport was invented by some crazy people down at Auckland, New Zealand. You can go zorbing solo or with friends. Its a fun activity thatll make for some hilarious YouTube videos!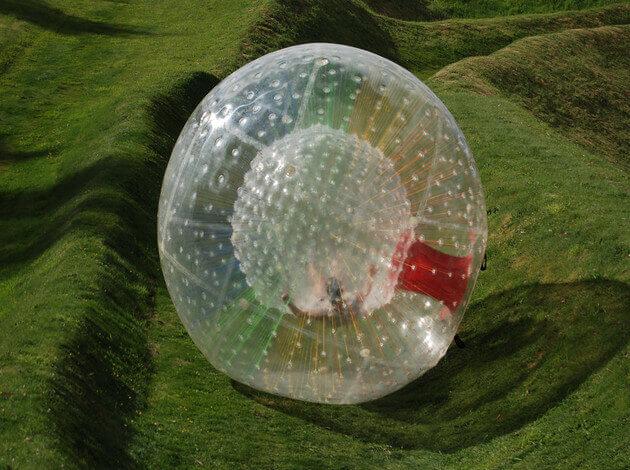 Image Source: einalem/flickr.com
6. Cheese Rolling: England
Its not a sport. Its a tradition! A 9 lb round of Double Gloucester Cheese is rolled down a hill and competitors have to run after it. The first person who crosses the finish line at the bottom of the hill wins the cheese! Its pretty dangerous too: the cheese can reach speeds up to 110 km/hr. Interested? Head over to Gloucester in the month of May! Don't forget to say cheese!
Read More: Cooper's Hill Cheese Rolling Festival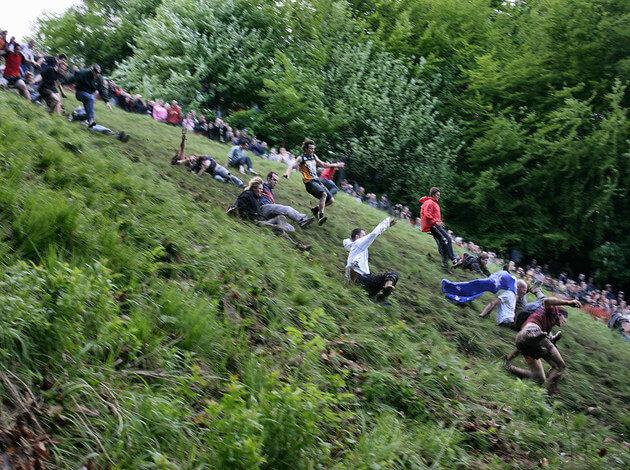 Image Source: michael warren/flickr.com
5. Bouldering:
Indoors: North America, Great Britain, Germany
Outdoors: South Africa, California
Bouldering basically means climbing without any safety equipment. Yes, you read it right. There are no harnesses and ropes. You just pull yourself up with your bare hands or fingers, and needless to say, it builds stamina and finger strength. You can do it indoors on artificial climbing walls, but some experienced professionals do it outdoors the Rocklands in South Africa and Bishop, California, being favourites. Some people take the phrase climbing to new heights way too literally!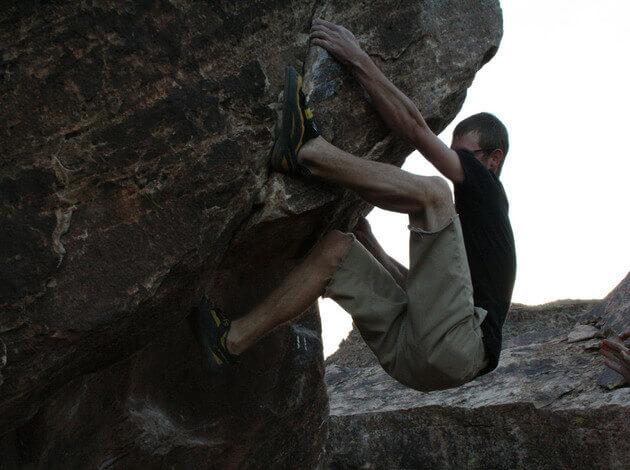 Image Source: Bookis Smuin/flickr.com
4. Coasteering: Wales
Traverse the coastline without using any watercraft (boats, surf boards etc) purely on foot, by swimming or diving. This is one hell of a physically strenuous activity. Coasteering is Boulderings crazy brother who loves the ocean!

Image Source: Scott Hamilton/flickr.com
3. Freshwater Cave Diving: Florida, USA, Mexico
Claustrophobes can skip this point entirely. If you think scuba-diving is dangerous, try freshwater cave diving where you have to dive into an unexplored cave. The risks include low visibility, decompression sickness and drowning so there are few takers for this extreme sport. Dive if you dare!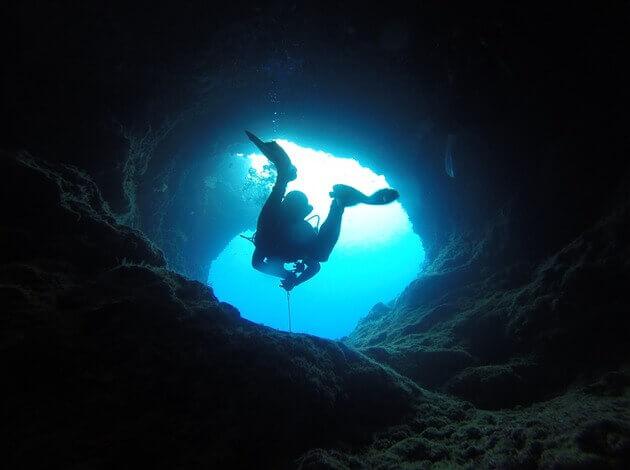 Image Source: Pixabay.com
2. Volcano Boarding: Nicaragua
When snowboarding just didnt give them kicks anymore, people were like, Why dont we slide down the slope of an active volcano? That sounds like fun! Yep, volcano boarding is a real thing and you can do it down the slopes of Cerro Negro in Nicaragua. Since its an active volcano, theres always the danger of inhaling noxious fumes, getting cut by ash or getting hit by actual lava. But dont let that ruin your day, you crazy thrill seeker!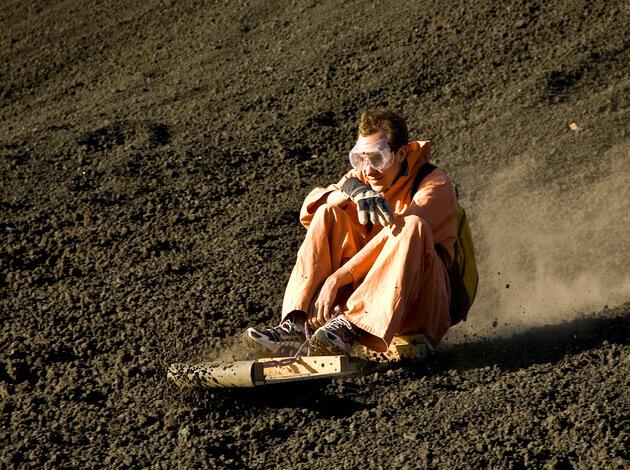 Image Source: Pete/flickr.com
1. Heli-skiing: North America, New Zealand
When skiing just cant cut it for you anymore, you could try something new; taking a helicopter to an isolated peak and then skiing down sounds like a fun plan instead, doesnt it? Advanced skiers and snow boarders across the world do this so that they can get access to remote (read: dangerous) terrain. Its banned in many parts of Europe because if the pilot gets it wrong, you could trigger an avalanche! Thats the only fear. Otherwise, jumping out of a helicopter and hurtling down precarious slopes at great speeds sounds perfectly safe!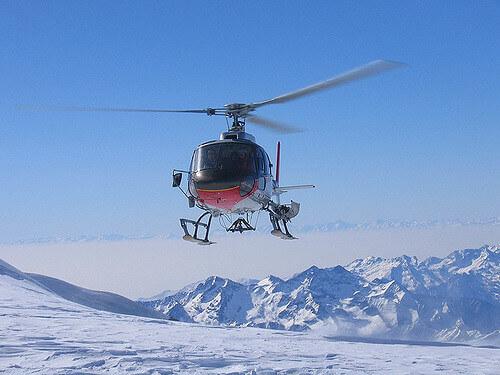 Image Source: Dirk Groeger/flickr.com
Thrill seekers, rejoice! There is so much more to do to get your adrenaline pumping! Get planning (and practicing!) right away!
You May Also like to Read: Deep Sea Diving in India