15 Family Reunion Locations Perfect for This Summer!
* Disclosure: This post may contain affiliate links, which means we may receive a commission if you click a link and book something (there is never any extra cost to you for using these links).
Nostalgic, reminiscent and warm; getting together of cousins, parents' siblings and grandparents, perhaps some long-lost relatives too, is one thing that everyone looks forward to. A validation of relationships and a joyous celebration of bonds, family reunions have become trendier than ever, albeit in their most genuine form. The choice of location is of equal importance when it comes to planning this merry consolidation.
Today, the venue has moved on from grandparents' hometown and YMCAs to state parks, beaches, luxury resorts, and even campsites! There could be no better time to gather all your family and head out to a reunion soon. Make the most of this opportunity as we bring to you 15 family reunion locations perfect for this summer, offering diverse activities.
1. Kiawah island, Charleston County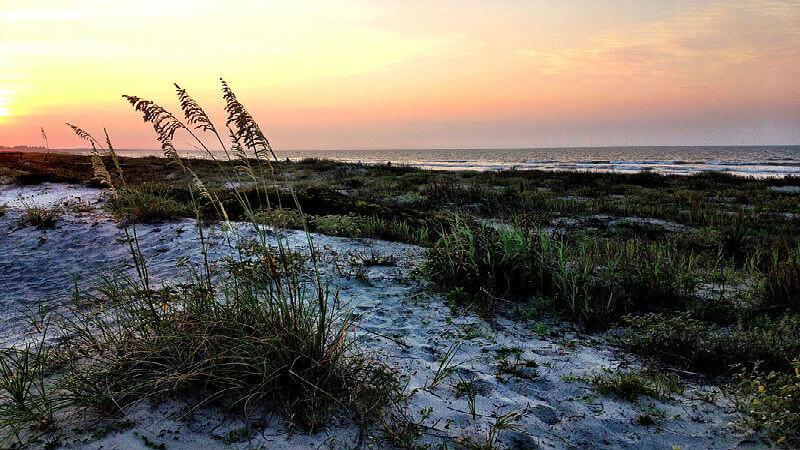 PC: Wikimedia Commons
A beautiful barrier island nestled on the nation's Atlantic coast, Kiawah Island lies at a distance of 25 miles from Charleston, a gorgeous city itself. The main highlight of this attractions is the Kiawah island resort operating mainly as a gated beach and golf resort. What's not to love about this 10,000-acre place, where there are beautiful beaches for the kids to play at and ladies to stroll, while the men can enjoy a game of golf. Spend yours rest of the time in the spacious villas, catching up with each other. It is no surprise that this place has served as one of the best family reunion locations for over thirty years.
2. Cruise at the Caribbean's
PC: Wikipedia.org
There perhaps could be no better way to indulge in the leisure a cruise offers, than with the entire fam-jam! With the rise in people opting for cruises as an ideal place to hold family reunion, cruises are upping their game. Leaving no stone unturned, cruises are promising unlimited entertainment and activities that specifically formatted "to enhance family and group gatherings." The best part about cruising is you cover so many places without any compromises on time together. You are having fun, literally every moment of it. A typical Caribbean cruise will have you covered on ports such as Fort Lauderdale in Florida, George Town in Grand Cayman, Puerto Costa Maya in Mexico, Cozumel in Mexico, Galveston in Texas, and Roatan in Honduras depending on the packages you opt for.
Similar cruises: The Bahamas, Bermuda, Canada & New England and Alaska.
3. Silver Bay, New York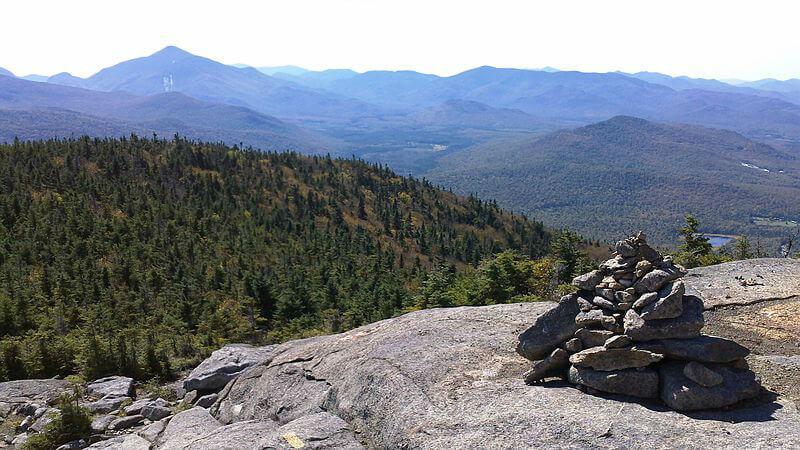 Listed as one of the top National Historic Places in USA, Silver Bay is this quaint hamlet perfect for a family reunion. Nestled in Warren County's Hague town, Silver Bay will surprise you with the diverse range of activities and experience it offers. The Adirondack Mountain lying just a little out of the hamlet is resorted to for a refreshing hike. Indeed, ideal for families who love the outdoors and don't mind a little bit of moving. There is a considerate amount of history too attached to this hamlet for all the history buffs in the family. Hilltop cottages, dorm rooms, and historic inns make for one of the perfect places to visit in USA in summer for families!
4. Yosemite National Park, California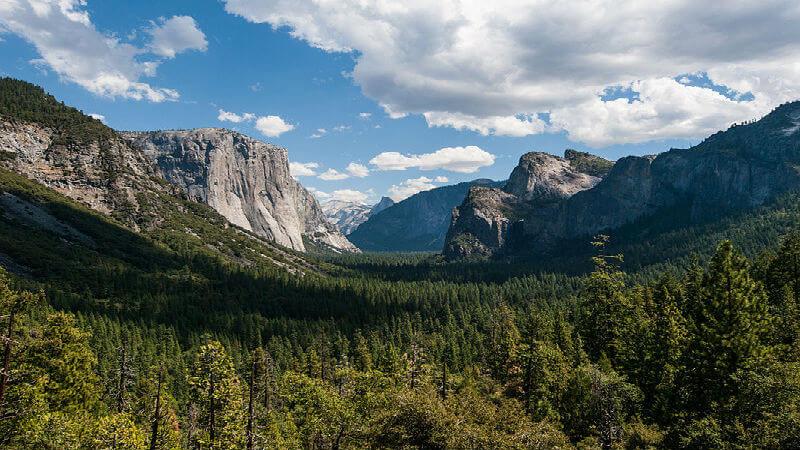 With its plethora of activities to do Yosemite National Park has been a go-to choice for family reunions over the past couple of decades. Especially today with so many additions of activities and programs like volunteering, this place is abundant with some of the best family reunion ideas. This is your chance to do something for the environment hand in hand. You could reorient the friable wilderness and preserve national wilderness as well as take part in an endless list of activities led by nature experts. Explore Yosemite with kids, activities like hiking, fishing, lots of strolling and camping under the stars are certain to lend an unexplainable touch to a family reunion.
Similar national parks as family reunion locations: Zion National Park and Rocky Mountain National Park
5. Outer Banks, North Carolina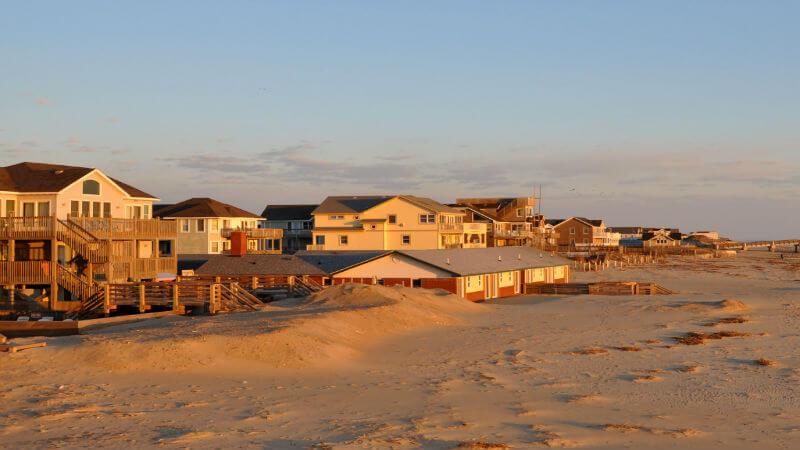 PC: James Willamor/flickr.com

A brilliant destination of charming beaches, Outer Banks is one lazy place that will easily crawl into your favorite's list. With so much to do as a family here, one will never have to wonder what next. Its warm waters offer fun watersports that are to be loved by kids and adults alike. Spelling out leisure for you are activities such as fishing and sailing. For those who don't mind a little bit of an adrenaline rush, water-skiing, windsurfing, and surfing are great options. The good number of golf clubs across the place make sure your afternoons are happening. Places such as Frisco and Kitty Hawk offer the opportunities to horseback ride, trail and even hike. A good accommodations' scene completes the picture of this ideal family reunion location!
6. Phippsburg, Maine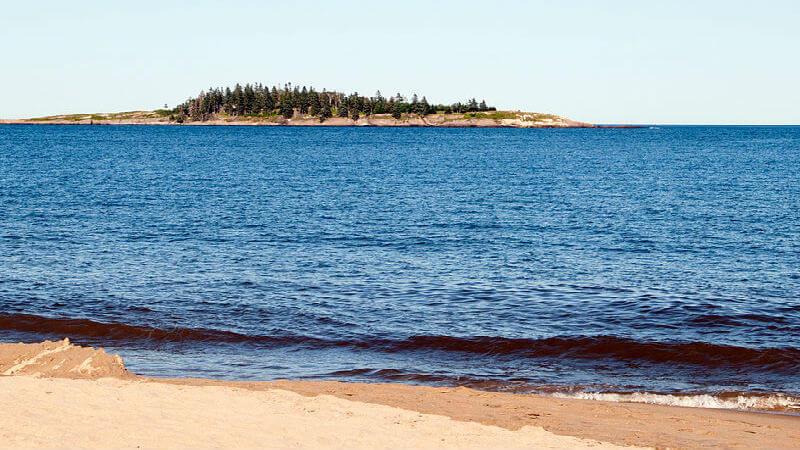 PC: Wikimedia Commons

Home to the mesmerizing Sebasco Lake, Phippsburg in Maine is a budding tourist town. While there is a lot to see here including the Bates-Morse Mountain Conservation Area, Fort Baldwin, Popham Beach State Park and the Fort Popham State Historic Site; among others, it is the Sebasco Harbor Resort that is a major draw of this town. Having served to several generations, this resort is relaxing, picture perfect, and offer several engaging activities. Every room comes with a view of the Sebasco Lake. Bonding at the heirloom gardens or a game of golf is a great thing to do!
7. Holden Beach, North Carolina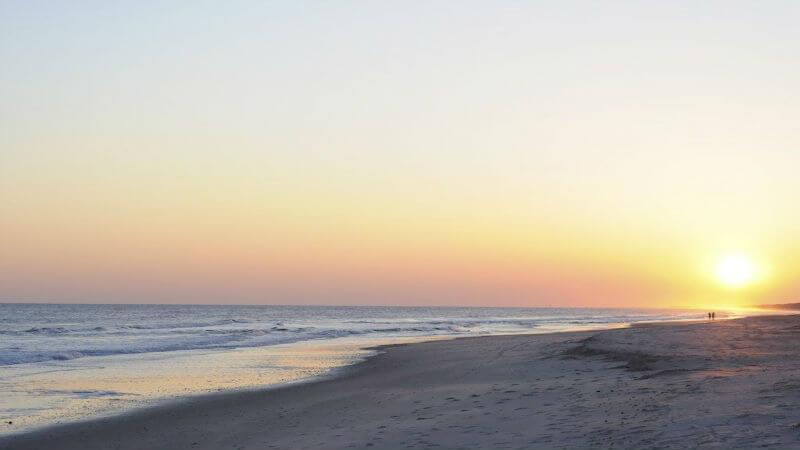 PC: ktshawx/flickr.com
With so many oceanfront retreats, Holden Beach, a characteristically old-fashioned town, is one of the best group vacation destinations in North Carolina. Large enough to accommodate generations, these villas and retreats offer amenities, activities, and facilities just right for a much-need family time. A geographically blessed location, this town dwells over an 8-mile-long barrier island on the Atlantic Ocean. Clean, pretty beaches with zero commercialization make for an unadulterated family vacation. Cycle from one island to the other, walk, indulge in ice-cream, and lots of water sports are the quintessential things to indulge in at the Holden Beach.
8. Cape May, New Jersey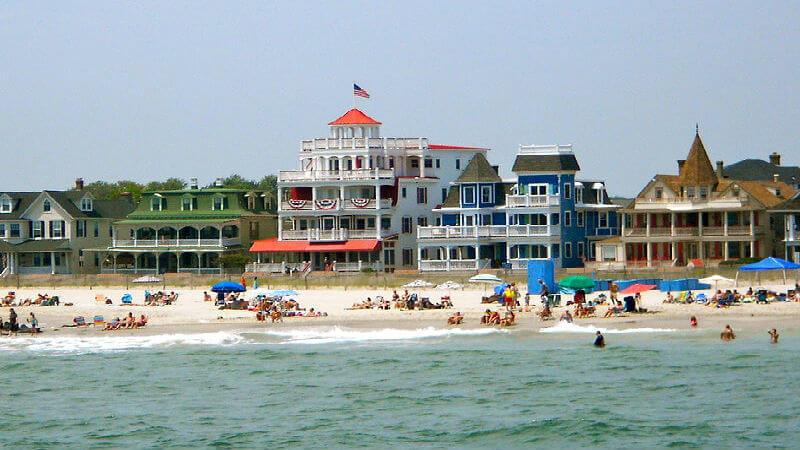 One of the beachiest destinations for a family vacation the Cape May city in New Jersey is all about renting a perfect villa and making memories! Having something for everyone this place is a good blend of indoor and outdoor options. There is the beach for outdoor-lovers and for indoors, this place has a terrific assortment of accommodation that offer various entertainment facets, to choose from. Most of these housings come with a kitchen, so everyone can get together and cook a meal! There are enough local boutiques and markets too, good point, especially for the ladies. The top things to do in Cape May, apart from its beaches, include Jersey Shore Alpacas, Cape May Lighthouse, Naval Air Station Wildwood Aviation Museum, and the Willow Creek Winery.
Similar places: Capistrano Beach in California and Destin in Florida
Check Out: Top 10 Zoos in th US
9. Palm island, Florida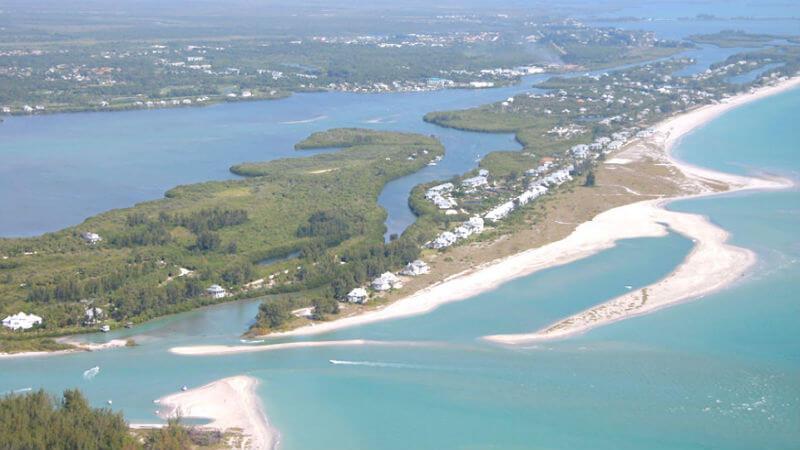 PC: palmisland.com
The best of Florida in my opinion, Palm island is an incredible destination for a family vacation. If you are scouting for large family vacation ideas, this is where your search ends. With some 100-odd villas, cottages and quaint condos, this island has a capacity to accommodate a family as big as an army! Imagine the whole island with just your family; back to reality now! Just a six-minute ferry ride away from the intercoastal waterway, this private beach is absolute serenity. What's more, the island promises uncompromised privacy so you can make the most of the activities available here. Volleyball, tennis, basketball, gymming, rafting, and snorkeling are some from an almost exhaustive list of things to do in Palm island.
10. Sunriver, Oregon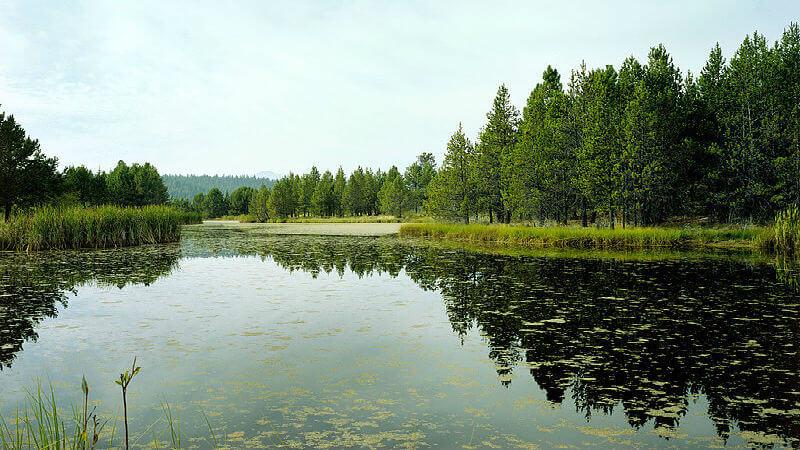 Another place for those who love the outdoors, Sunriver is Oregon is abundant with cozy rentals. Nestled adjoining the Deschutes River, this place boasts of premier summer vacation ideas. Featuring 30 miles of paved trails, Sunriver is a hotspot for cruiser bike rides. The Sunriver Stables can be resorted to for horseback riding before or after a canoeing session at the river. Food is one of the main highlights of this place, especially local ice-cream! There are a number of spas to complete the list of an ultimate, leisurely family reunion!
11. Breckenridge, Colorado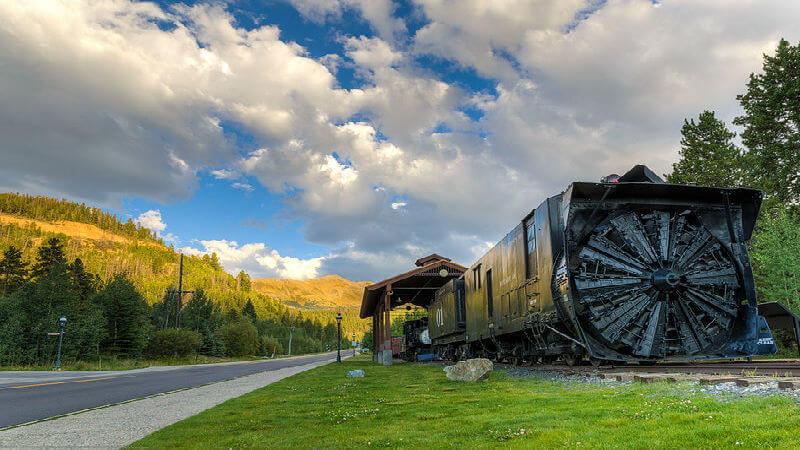 PC: Wikimedia Commons
A place full of houses, but most empty; owing to the fact that people have invested in this city as a vacation home, Breckenridge is always a good choice to go with family. A popular skiing restaurant since 1961, it is in the summers, that the crowds disappear and you almost have the whole town to you. If you are fond of hiking, this place is beautiful, to say the least. Trails of wildflowers lead you to alluring sights. Not keen on that, you can enjoy some fly-fishing in the Blue River. The whole family can get out in the evening to enjoy a boating session at the Lake Dillon. Call it a day by indulging in a meal at the many restaurants dotting the Main Street.
12. Maui, Hawaii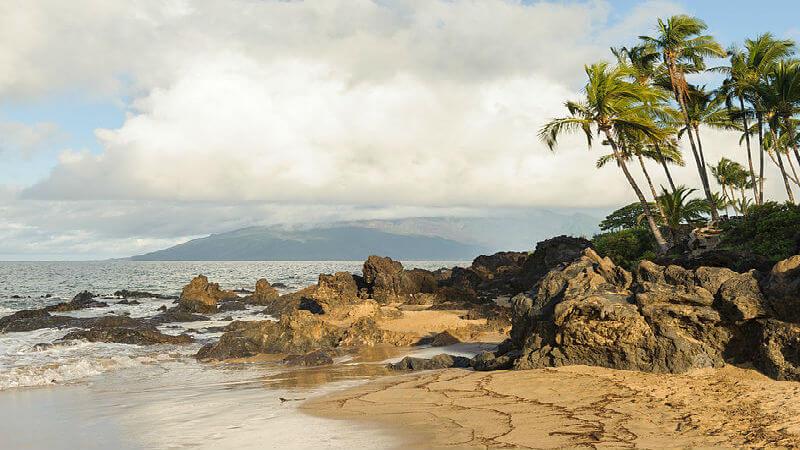 When it comes to family reunions, Maui needs no introduction. Flanked by more than a hundred family-friendly resorts this place has been a go-to choice for many. Privately owned resorts such as the Napili Kai Beach Resort, with their serene setting, offer an unparalleled relaxing vibe, for the entire family to enjoy. Some of these even offer family photography sessions as complimentary favors. You can explore the adjoining areas of volcano parks, Japanese ascents in the Liliuokalani Gardens and marvelous geographic formations at the Kohala Coast. And then, of course, there are the quintessential beach activities of snorkeling, scuba diving and surfing that can be performed.
Similar places in Hawaii: Kauai, Oahu, and Ehukai
13. City of Rocks State Park, New Mexico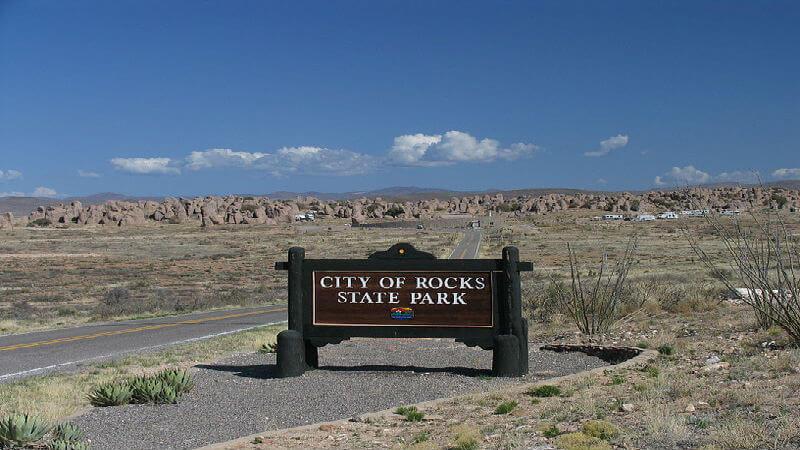 PC: Wikimedia Commons
Another one for the adventure-loving families out there. Climbing and exploring the rocks of this amazing state park. A result of a volcanic eruption that took place 34.9 million years ago, this state park doesn't cease to marvel you as you explore its every inch. You can hike, camp, walk, rock-climb, and even enjoy a picnic at this state park. One of the most undertaken activities here, however, is dark night sky viewing with telescopes. A one of its kind experience, undertaking this as a whole family is certain to go down your memory lane. Wildlife viewing is the second most popular of things to at City of Rocks State Park. I suggest renting an RV to stay in if you cannot camp in tents.
14. Saint Thomas, U.S. Virgin Islands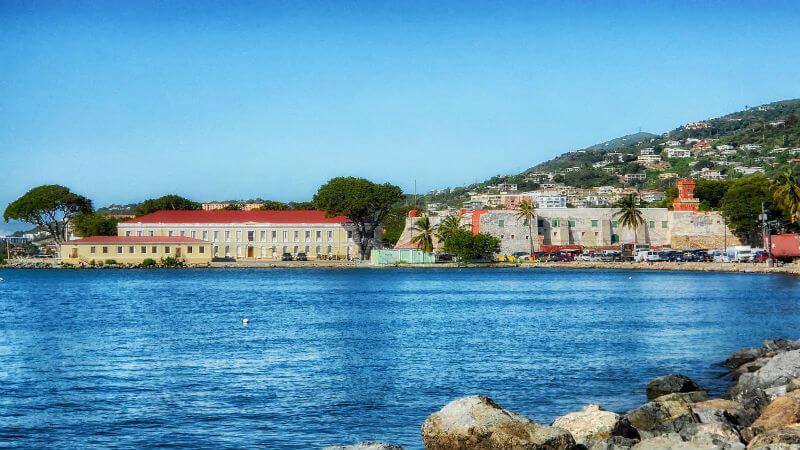 Having covered Caribbean's on this list, we can feel you if you are looking for something untouched! And so, we have the Virgin Islands of Saint Thomas on this list. It was in 1500BC that the island was first settled by the Ciboney people. Having had a Danish colonial past, the culture of this place is a delight to explore. The best way to get the best of this island is checking-in at an all-inclusive resort. If you are up for some splendor and don't mind shelling over your budget resort such as The Ritz-Carlton, St. Thomas are simply brilliant. Offering you some of the activities among an array of things lined up, some even customized these resorts deliver to you the true essence of Saint Thomas!
15. Ten Sleep, Wyoming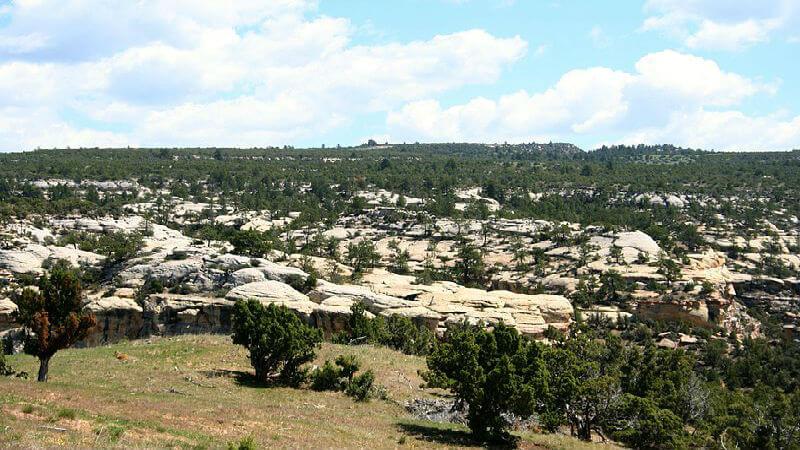 Perched at the foothills of the Bighorn Mountain, Ten Sleep is a postcard perfect town for a family reunion. Its substantial scenery is best basked in getting out there in the illustrious outdoors. And once that is done, you are bound to get that cowboy feel, something absolutely fun to be enjoyed as a family. Guided hikes, mountain biking, fly fishing are some activities that the kids can absolutely indulge in. Horse-riding indeed is one of the most carried out activities here. But if you aren't an outdoor enthusiast there is food, really good food for you! Ten Sleep has an unanticipated gourmet dining scene that the outdoor non-enthusiasts can make the most of!
This was our take on some locations that could be a great destination for a family union. What has been your favorite place with your family so far? Let us know in the comments section down below!
You May also Like to Read
best spring break destinations in us
Spring break ideas for families on a budget