Planning a Family Vacation - A Complete Guide
* Disclosure: This post may contain affiliate links, which means we may receive a commission if you click a link and book something (there is never any extra cost to you for using these links).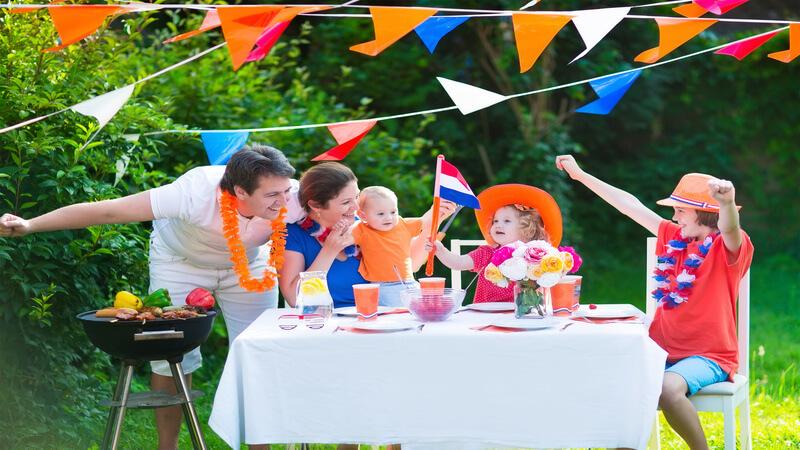 Planning your next family vacation with your children? It is not an easy task to undertake! If we could, we would have magically calmed your hyperactive toddler or would have transfixed your moody adolescent child. But since we cannot, we have instead jotted down a travel guide for you. These pointers and suggestions were collated from the gained experiences and hard-earned wisdom of our travel experts who are parents.
Bearing in mind a few simple steps and following some precautionary measures will help you with Planning a Perfect Family Vacation and overcoming this herculean task!
Quick Glance
Choosing A Correct Travel destination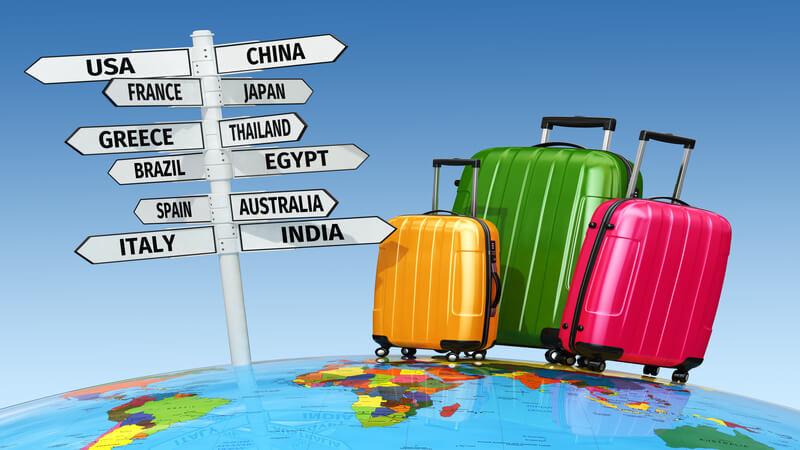 Choosing an appropriate destination is the first step towards planning a trip with children. Family vacation planner app like Triphobo plays crucial role in this. The place should have the perfect balance between enough entertainment options for children and enough things to do and places to visit for the adults. Your travel itinerary should consist of enough places and attractions that would keep the children occupied and happy. Simultaneously, it should also include places that you and your partner can enjoy visiting along with the kids.
Here's a handpicked example of a Las Vegas family vacation itinerary. Wondering how to plan such a trip? Let me explain with an example.
Suppose you want to plan a trip to Las Vegas, the first thing that comes to mind is gambling and adult entertainment! But, did you know that Sin City has some wonderful activities that children can participate in too? Your kids will enjoy visiting the Adventuredome and they will definitely love visiting the Ethel M Chocolate Factory. If your family is an outdoorsy one, you all should explore the Red Rock Canyon near Vegas. And how about your entire family head over to the M And M World?! An entertaining day for your kids, a fun day for the kid in you! Since you are planning a kid friendly vacation, don't forget to add Gregory Popovich's Comedy Pet Theatre. While planning your itinerary, do refer to trip planning websites to make the process easier.
---
Planning The Duration Of Your Trip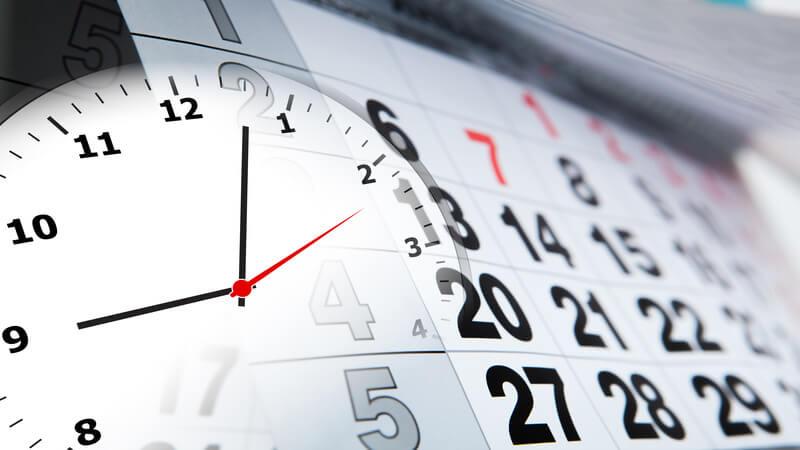 If you have school-going children, you will obviously be considering their school vacation schedule before planning a holiday. Having said that however, keep in mind that kids have very short attention spans and get bored pretty quickly. Unless you have planned a lot of activities for each and every day throughout the duration of your trip, it is safer to plan short vacations. A week full of joyous activities and events will be the perfect travel plan and will turn out to be the perfect family friendly vacation! Don't stretch it. But do keep a buffer of a few days. This will help you to extend the vacation if you all are enjoying your hearts out.
You may also read - Best Vacations for Families With Toddlers
---
Choosing The Accommodation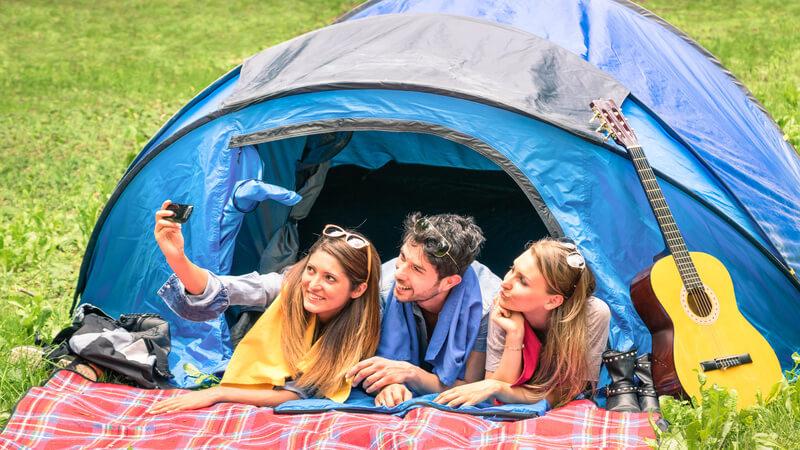 Choosing the correct accommodation is the next step towards planning a trip with family and children. Avoid roadside motels and hostels. Opt for hotels and resorts that have dedicated play areas for children. Nowadays, many accommodations even have in-house activity rooms where the kids can paint, draw, play chess and the likes. They also offer paid activities such as cycling and archery for kids. Some of the accommodations even have sports areas for games such as basketball, badminton etc. Having said that, don't ignore your needs.
You too are going for a vacation after all! An in-house spa where you can get a couple's massage while your children play with the other kids in the hotel... Ah... Bliss...! Sounds like the perfect travel plan doesn't it?! Do your research well and book your hotel accordingly.
Get more ideas for your vacation on The life Untethered.
---

---
Packing The Bag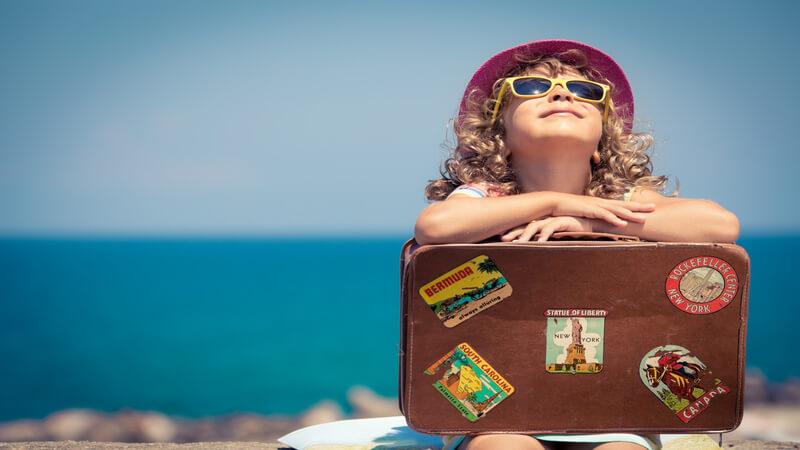 What to pack depends on your choice of destination and the duration of your vacation. By now, you must be a pro at packing appropriate clothing! What this list includes is things you should pack apart from clothes. Some travel tips that are gained wisdom!
Board games and playing cards.
Easy to carry outdoor games such as Frisbees, small balls, skipping ropes etc.
First aid supplies including any prescribed medication.
Stay safe and pack a bug repellent.
A bag full of goodies such as biscuits, cheese cubes, fruits, breadsticks etc. just in case if your child gets hungry.
Avoid packing sweets, cakes and chocolates. The last thing you want is a hyperactive and uncontrollable child!
Extra paper napkins to clean up any spillages and mess.
Don't forget to pack items that your kids are attached to (like the blankie your son loves or the teddy your daughter is attached to the hip to).
Packing picture books and colouring books are always a good idea!
Do pack a laundry bag. All the used undies and soiled clothes will go into this.
Also Read: Things you forget to pack
---
Tips For Flying With Kids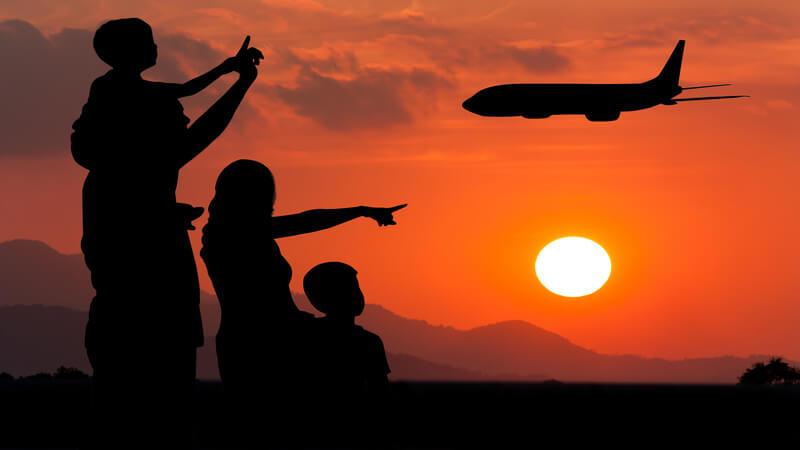 Planning a vacation with kids seems like a gentle walk in the garden until you have to sit with them in a seemingly unending flight! That's where the crankiness and the tantrums begin. To make the flight journey a cheerful one, here are some pointers:
Book a flight around your child's sleeping schedule. This would ensure that the child sleeps in the flight and is well rested by the time you land.
Carry enough snacks that your children like. They won't always like airplane food.
A hobo suggested carrying a pillow. Small kids can sit on the pillow to get better views from the window. A cool travel tip isn't it?!
If your children are going to board a flight for the first time in their lives, talk to them and explain the entire process. Address any fears they might be having about flying. Communication is the key here.
Although we don't encourage kids to be hooked on to mobile phones and tablets, it is a good idea to download some games on your mobile devices. During flights, these would come in handy to keep the children occupied.
As soon as you get to your seats, settle down the kids and then organize. Keep essential items handy by putting them in the pockets situated in front of you.
Don't shy away from asking for assistance. Air Hostesses are generally trained in helping out parents with their children. Besides, they have witnessed so many people going on family vacations, we are sure they are used to handling cranky children!
If your child is not sleeping, take him/her for a walk down the aeroplane aisle once every hour. Some co-passengers might interact with your child and keep him/her entertained!
Make sure that everybody has used the bathroom before boarding the flight.
We can't emphasise enough on carrying colouring books and crayons.
If you are travelling to an international destination, keep in mind that jet lag might kick in. Here's a helpful travel guide to tackle the issue of jet lag.
Ensure that you and your kids are wearing footwear that can be easily removed during security check and scan.
Keep your boarding pass and other travel documents handy and within quick reach.
Also Read:
Tips for travelling with an infant
---
Documentation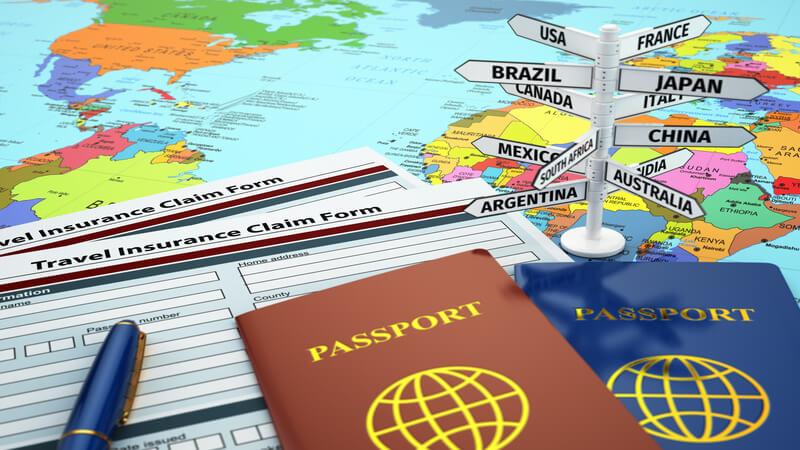 Documentation that you would require during your vacation with family and children include:
Passport (if you are travelling to an international destination).
Tickets (airplane, train, bus etc.)
Printouts/ e-receipts of your hotel reservations.
A printout of your travel itinerary.
A list of important address (directions to your accommodations, places that you intend on exploring, home addresses of relatives that you would be visiting etc.)
Photo Identification (you would need this at various establishments, from hotels to amusement parks to casinos).
Travel Guides
Do scan all the important documents and email them to yourself.
Also Read: Travel Insurance Guide
---
Tips For Going On a Roadtrip With Family
Roadtrips are a fun way to vacation with family. You have control over the schedule and this makes the trip planning process a bit easier. Here are a few travel tips to cruise through the journey!
An uncomfortable feeling and an unfortunate side effect, car sickness can make the jolliest of us cranky! To tackle it, ensure that you have atleast one window open. Fresh air works wonders. Give your children mint candy to chew on. At any cost, avoid reading in a moving car. Keep paper bags handy.
Take a 15 minutes break for every one hour that you are on the road. Get down and stretch your legs.
Do update your GPS Maps.
Read up on plenty of games that you can play during the journey. You can search for the information on various trip planning sites available out there.
Encourage your kids to keep a travel journal. They can jot down their experiences, the different cuisines they got to taste and the various interesting places they got to visit.
Don't forget to add your child's favourite songs to your roadtrip playlist!
Do keep a bag of healthy snacks with you along with plenty of water to stay hydrated.
Be realistic in planning your family vacation itinerary. The roadtrip is going to take longer as compared to a roadtrip with your buddies. Plan your pit stops and night halts accordingly.
Have a flexible schedule. Remember that not everything is going to go according to plan!
---
Last Moment Hassles & How To Deal With Them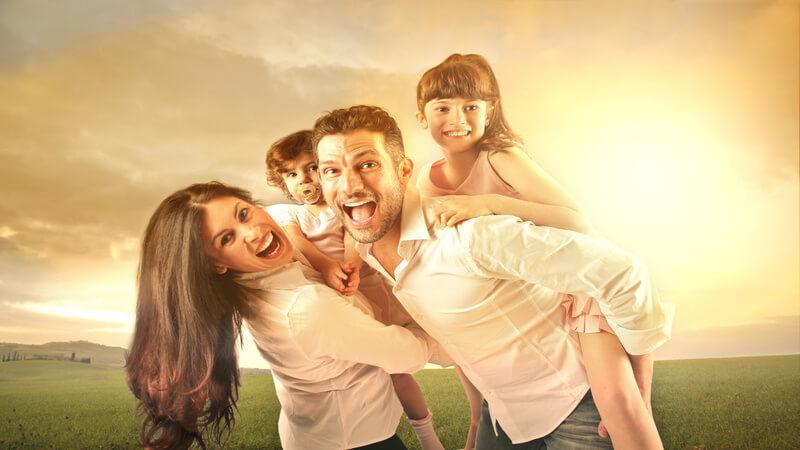 Keep a contingency plan ready in case you miss your flight.
Be ready for any type of weather while packing your bags. Before you leave for the journey, check up on the current climate conditions of your choice of destination.
While exploring crowded places, don't let go of your child's hand. A travel expert recommends writing down your name and contact number of your child's hand. This way, if he/she gets lost in the crowd, people will be able to contact you.
A hobo warns you of scams where, if you are a single woman travelling with your children, people who are seemingly friendly might approach you and help you out with managing the kids. Such 'friendly' people will then try to get information about your trip such as your accommodation and your plan for the day. Beware of such crooks as they might end up robbing you.
Remember to employ the help of your older children. It is an observation that siblings bond the best during fun family vacations.
---

---
All set for going on a memorable family trip? Happy journey. Do let us know how it went.