Road-tripping with the Born Traveller-My Baba!
* Disclosure: This post may contain affiliate links, which means we may receive a commission if you click a link and book something (there is never any extra cost to you for using these links).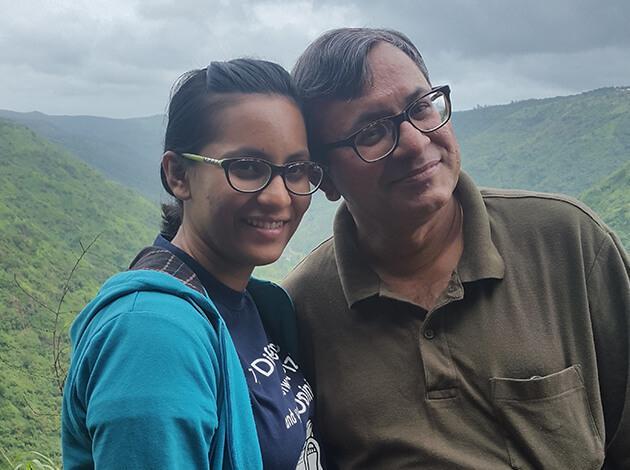 When I first came for my interview at Triphobo, I was asked by Swathi (my boss for a while) what inspires me to travel. My answer was, my dad. Travelling has always been a core part of our family, and from what Ma (my mom) tells me, I have been travelling from even before I could form memories. Born to a Bengali family and an only child, I have always been overly-protected, especially by Baba (my dad). And being naturally clumsy, added to their fears for me. So, for a long time my only travel companions were my parents. Although there were times when I wasn't really happy about spending school holidays away from my friends, now when I look back, I'm grateful to Baba for being up for any random travel plan that we have suggested. When Renuka (my current boss) asked our team whether we'd like to write a Father's Day special blog, I immediately volunteered. I haven't really thanked Baba for a lot of things in life, so this was one opportunity I did not want to miss.

Being born to military kids, I have grown up listening to tales of how wonderful my parents' childhood used to be (something, I have always envied). My grandaparents, both maternal and paternal, were from Bangladesh, and their families had to migrate to India post partition. Both my grandfathers joined the Indian Air Force and thus, my parents were born travellers (literally!). While Baba was always the model child, Ma was an unstoppable force of nature. But their childhoods was similar, shifting from place to place all across the country, living out of trunks. After my paternal grandfather finally settled in Barrackpore in West Bengal, it was Baba's turn to step into the real world. At 17 years of age, he followed his father's footsteps and joined the Air Force. And so, started his real journey that would eventually shape my future.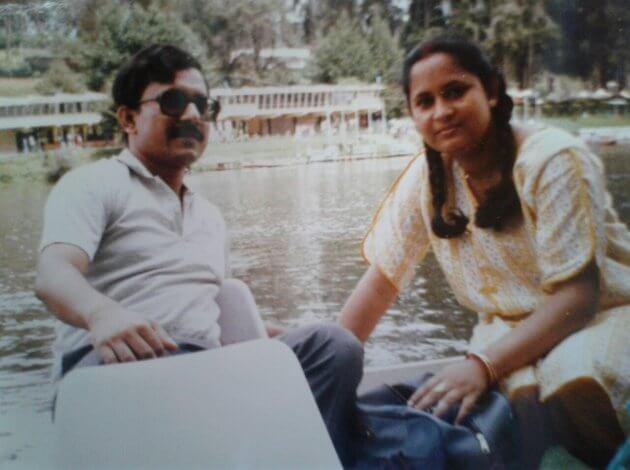 While Baba's stint in the Air Force wasn't very long, he did spent a good 10 years of his life on duty. Started off at Bangalore, where his training took place, his first major posting was at Adampur, a small town in the Jalandhar district in Punjab. While there wasn't much about the place, this was where Baba met Ma for the first time. Dadu (my maternal grandfather) was also posted the same station as Baba, and he and Baba bonded over the very fact that they were Bengalis (a valid enough reason for Bengalis to bond, all over the globe). What followed was the sweet family man asking the humble young boy over for dinner, and introducing the latter to his highly mischievous daughter. Although I'm not sure cupid struck at that moment, it was too soon to say anything. After quite a few visits to Ma's house over the time Baba was in Adampur, he was posted to Uttarlai in Barmer district in the state of Rajasthan. Baba used to cook up ghost stories and tell them to us when we were kids, and this was one station where it seemed it was indeed haunted. This was during his arms training, when someone was asked to volunteer to take the night shift guarding the station's post and nobody was ready for it. Baba, being the non-believer, took it up on himself and lived to tell the tale (with a lot of added "ghost-bashing"). Fortunately, this was also the time Dadu was posted to Jodhpur, which was just 200 kilometres from Uttarlai, so he used to visit them regularly. Finally cupid struck, and Baba finally asked Ma's hand in marriage to my grandparents. While he didn't marry her straightaway, as he was transferred to Jammu, once back, he didn't wait much and tied the knot.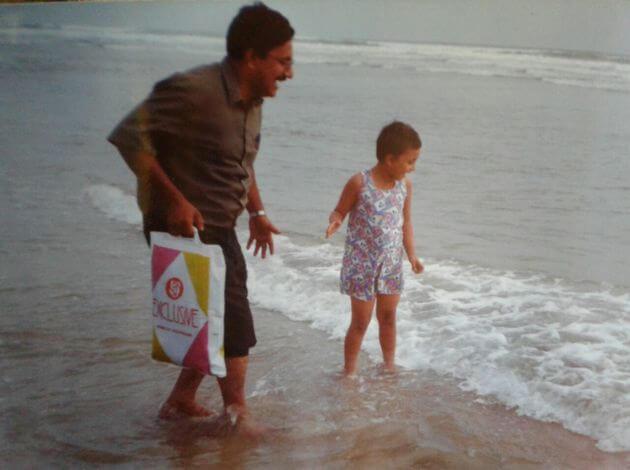 After that Baba didn't continue in the Air Force for much long and soon left for a bank job in State Bank of India. He was mostly in Kolkata and by then Dadu had settled in Pune, where I was born eventually. So, a lot of my travelling started off between Pune and Kolkata. Soon we moved back, and for 2 years we were in West Bengal, where I learnt how to walk and talk. Around 1993, we moved to Pune and have been here ever since. Travelling became an important part of my life, when Baba bought our first car in 1997, a bluish grey colored Maruti Omni. Unlike most Omnis, this one had an extra seat in the back to accomodate three more people. I still remember how comfortable the back seat used to be, where I have had some of the best naps in my growing up years. Ma and Baba still tease me how, while visiting my aunt in Mumbai, I used to doze off on the back seat in our parking lot in Pune and wake up when we reached my aunt's parking lot. But, road trips became an important part of vacations for me, since we got the Omni.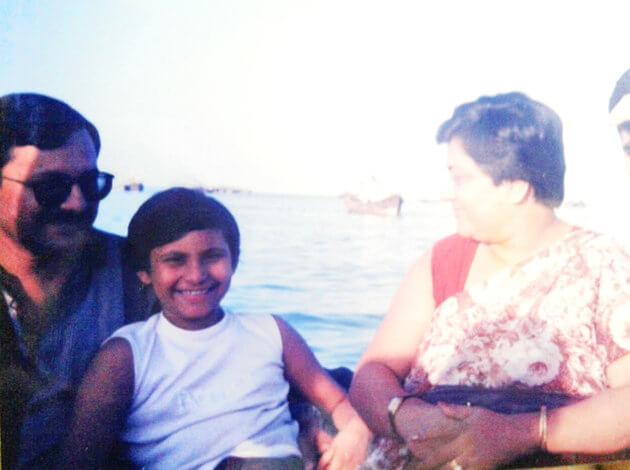 One of the first destinations we hit was Aurangabad. And the one thing that stood out for me during that road trip, was the heat. It was unbearable! Accompanying us, was my younger cousin Rohit, and both of us were sniffing raw onions all through the journey to avoid getting a heat stroke. But, once we reached our destination, it was one of my best summers till then. While the Ajanta Caves were too dark and dingy for an 8-year old to fully appreciate, the Ellora Caves held me totally captivated. I was completely in awe as to how the sculptors had cut into the rock mountains and created those masterpieces. I fell in love with Ellora Caves so much that I made sure I accompanied every guest that visited us from Kolkata, to Aurangabad. After Baba got the hang of roadtrips, his next destination was a little farther from the state. He decided to visit the Saurashtra section in Gujarat. Till then, Gujarat was only the birthplace of Mahatma Gandhi for me, but that trip changed my perception completely. We visited Ahmedabad, Baroda, Gir National Park, Dwarka, Rajkot, Vadodara and Diu. The things that I remember the most was that the roads were fabulous, windmills were huge up close and the chicken served in Diu gave me food poisoning. But, the biggest highlight of the trip was a visit to the Akshardham in Gandhinagar and the way we were served a thali at a restaurant in Vadodara (the server was literally dancing).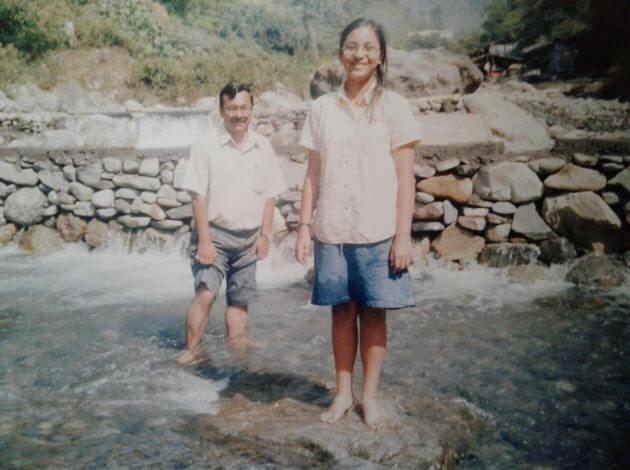 After that we went to more cities within and around Maharashtra, but another road trip that stands out for me was the time when we went down south. It was the last day of school before summer, and Ma and Baba had decided an impromptu trip that very day to Mysore, Bangalore and Ooty. So, there they were waiting outside for me and we started on our trip with me wearing my school uniform. I think these experiences have made me totally love impromptu travel plans. As the years went by, we changed our cars, but those road trips in the back seat of that Omni will forever be my best ones.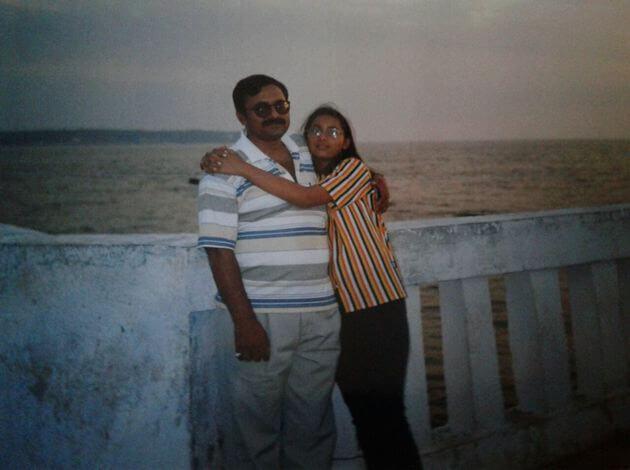 Growing up, I was a typical teenager, with friends becoming more important for me and rebelling against my parents at almost every step. So, when my dad was transferred to Goa for 2.5 years, I initially thought the whole thing was pretty cool. But when you're 13 years old and you'd rather spend your holidays having fun with your friends, being pulled to Goa (which loses it charms after 3 days) is not something you would appreciate much. That, I confess, was the only time when I hated Goa from the bottom of my heart (Disclaimer: I miss not getting the chance to visit Goa more often, these days). By the time I was about to finish with school, Baba changed jobs, and again he had one that got him to travel a lot. But unfortunately, this time I couldn't accompany him as I was off to college. I was envying Ma and Baba again, everytime they told me about the wonders of each city and all the things they wish they had done along with me.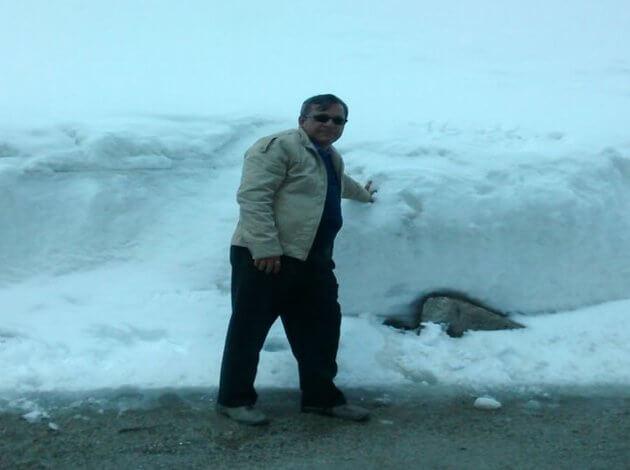 The 4 years of Engineering meant no free time, but despite that, I managed my first international trip to Malaysia and Singapore with Ma and Baba and an all-girls trip to Goa (which, my overly-protective Baba actually agreed to!). Post college, I got busier with life, started working, completed my MBA course, worked again; all this leading to lesser and lesser trips with Baba. While he travels with Ma, he always misses me during those times. His greatest travel regret being unable to get me to go with them for a Euro-trip (supposed to be my graduation present), because I'd just finished with my MBA and had started working. But, I will always be glad that I managed to persuade him to not cancel out the tickets and not miss this chance. He still wishes to send me to Europe, on my own this time, which is a win-win situation for me either way.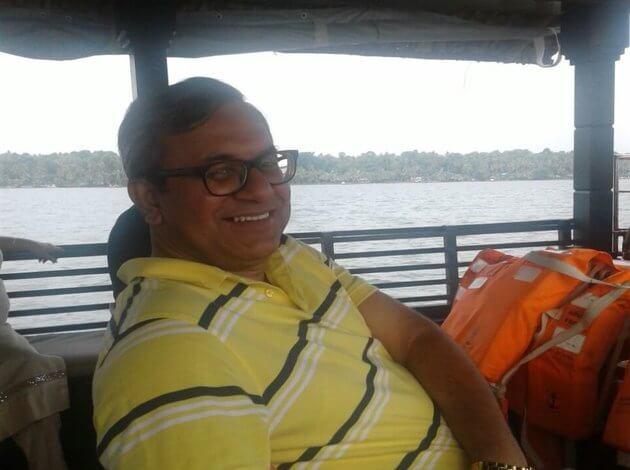 Baba is now nearing retirement and he still lives out of a suitcase (thanks to his job), but post retiriment he will be up for more travel plans. And working with Triphobo means that I could actually be a part of these plans, since travelling is one thing highly encouraged here. Just looking back, I realise how much Baba still gets excited at the mention of a road trip, even though Ma and I highly oppose it since its taxing on his knees. But, his love for travelling, which he has instilled in me and for which I will forever be grateful, will forever be there. For, my Baba, is indeed a born traveller.