Festivals in Flanders - The Ultimate Celebrations
* Disclosure: This post may contain affiliate links, which means we may receive a commission if you click a link and book something (there is never any extra cost to you for using these links).
It is well known that art is a celebration in Flanders. Whether it be the Flemish Masters painting a stroke in history, the praline makers having a happy accident, or the cyclists zooming into the future, Flanders is packed with talent. And which celebration is complete without music?
With rhythm in the little things of this land, it only makes sense that Flanders plays a host to some of the world's largest and definitely most exciting music festivals. An assortment of sorts, summertime brings the energy of rock music to the streets, parks, stadiums, and homes of the people of Flanders.
Step away from the music, and you will be treated by the fragrant festival of flowers and the famous beer festivals that'll make you go a little tipsy!
Resonating Sounds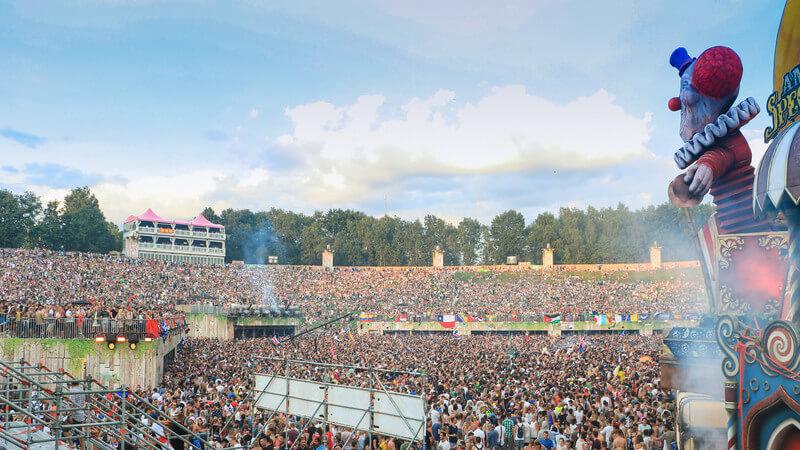 Image Source: Flickr.com
Starting off with the largest musical sensation of the world, Tomorrowland is all set to electrify enthusiasts from 20th to 29th July this year. Known for its extravagant decorations, the best electronic dance music, and the grooving crowd, it also holds true the title of being one of the most sought-after music festival in the world! It welcomes an unimaginable crowd of more than 180,000 people, and it is no surprise that the tickets get sold out within mere minutes!
Bringing you the energy of jazz, the Ghent Jazz Festival uses to its advantage the playfulness of the artists on the stage to captivate audience, creating a symphony together. This two-weekend July event treats the loyal jazz fans on one weekend, and also expands its horizons to fusion on the other. Over 35,000 people have made it their tradition to be a part of this tour every year.
Speaking of tradition, Pukkelpop too has a loyal base all over the world. Three days, eight stages, one experience… it is one of the most awaited annual music festival that engages people with the music of today and tomorrow. Having the reputation for being the trendsetter amongst all the other festivals, it prides in showcasing music from different genres including rock, electronic, pop, punk, hip-hop, and heavy metal. Known to be one of the largest alternative open-air festivals in the world, the experience here is surreal. Starting 15th August this year, get ready to be floored by the most talented bands of the world!
This article would remain incomplete without mentioning the Festival of Flanders. Locally known as Festival van Vlaanderen, you will get to experience a blend of music with visual art, dance, and even films, which makes it one of the most unique events here. Since the festival is celebrated in all the major cities including Antwerp, Bruges, Brussels, Ghent, and Kortrijk, the festivities go on for months! A wholesome experience of art, culture, history and music, exploring any one of these cities through this festival is a must.
Intoxicating Brews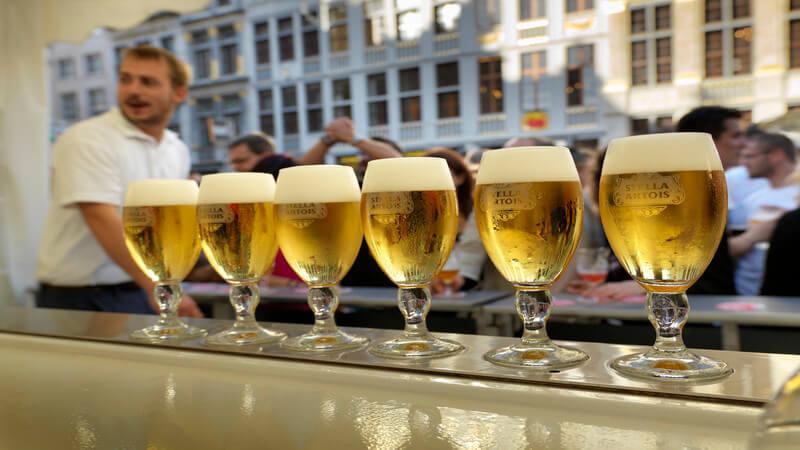 Image Source: Flickr.com
Flanders has many hidden gems and treasures, but surely, beer isn't one of them! Famous for its age-old beer brewing traditions, it is no surprise that beer festivals in Flanders go all year long! Different cities have their annual fest during different months. While some try and pour additional excitement to the music festivals, the other couple it with food. Bruges and Brussels are popular cities to enjoy this brew. With a large number of breweries and a larger collection of beers, these places are sacred to all beer-lovers.
Book a comfortable ride from the Antwerp port to the Brussels Airport here.
Inspiring Blooms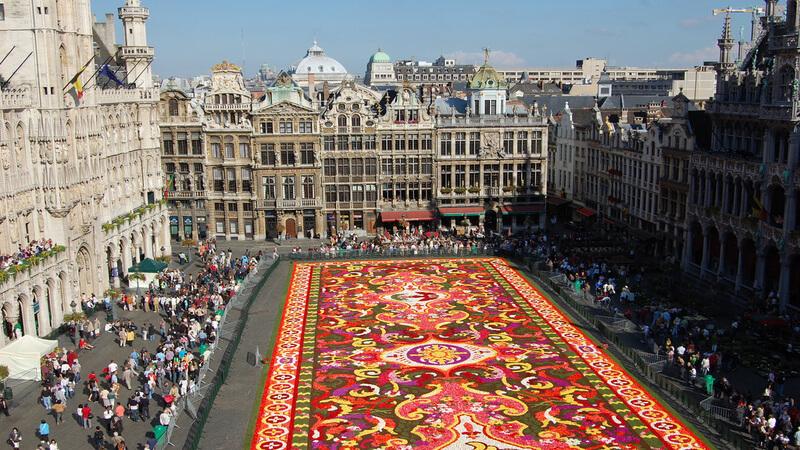 Image Source: Flickr.com
Another festival that the month of August brings is Floraliëntime.
Millions of fragrant begonias, thousands of people, 1,800 square meter carpet, and one art piece… the Flower Carpet of Brussels is famous for many reasons. Celebrated every other year, this themed blooming tapestry never fails to astonish people from all around the world with its designs and colours. The Brussels City Hall and the Grand-Place serve as canvases to world-renowned artists for this festival.
With the latest trend in travelling hinting towards exploration through events and festivals, it only seems fair to discover the essence of Flanders through its art, music, and beer. Head out to any of the major cities in the summer and be a part of a sensational musical experience. Go bar hopping in Bruges and Brussels and be audience to the spectacularly dramatic Floraliëntime.
On your trip here, you will soon realize, there are no festivals in Flanders, Flanders is a festival in itself!