Meet Ishita Malaviya- The First Woman Surfer Of India
* Disclosure: This post may contain affiliate links, which means we may receive a commission if you click a link and book something (there is never any extra cost to you for using these links).
As Phil Edwards says, uo;The best surfer out there is the one having the most fun"; surfing is one of the most adrenaline pumping, refreshing and enjoyable water sports that let you enjoy the fun of the waves.
Sadly, this sport has very little recognition in India and taking it up as a full-time career, by a woman; certainly not an everyday occurrence!
Breaking the stereotypes that Indians have about women and sports and taking surfing to another level is India's very first woman surfer of India- Ishita Malaviya. An outdoor-loving person since childhood, Ishita was born and brought up in Mumbai but never really liked the chaotic traffic, the crowded streets and preferred to move to a serene, countryside place ever since she was a teenager.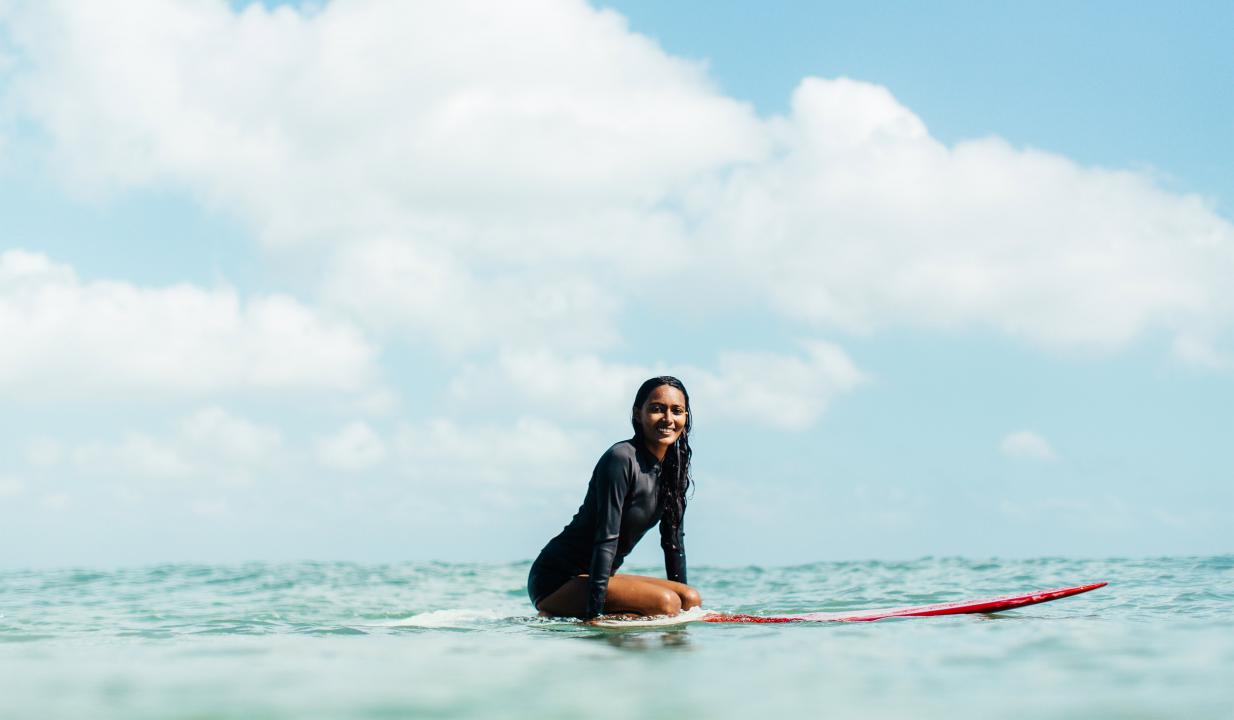 Image Source: huckmagazine.com
Surfing interested her but what really made it her passion was her relocation to Manipal, a small coastal town in Karnataka. Ishita took up a 4-year course in the town and this is where she surfed for the first time.
When Ishita and her boyfriend,Tushar, met a German Exchange student who introduced them to an Ashram just a drive away from their town where Californian surfers played the sport and were eager to teach.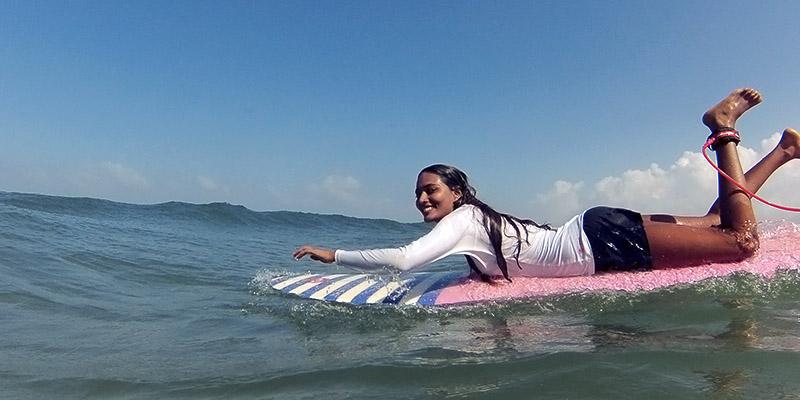 Image Source: yourstory.com
After riding the waves for the first time, Ishita had no looking back!
Was it easy? Hell no!
Right from the apprehension from their parents to lacking the funds to buy their own board, Ishita and Tushar had to struggle, save and later share the individual board they could afford to buy.
The duo later started off with training others in surfing and this led to the establishment of The Shaka Surf Club in a stranded bar by the sea in Kodi Bengere of Udupi district in Karnataka. Today, a successful surfer, Ishita believes that fear of water and fear of getting a tan are one of the two reasons why women surfers are not common in India.
A part of 'Beyond the Surface'- the very first all-female surfing and humanitarian documentary for India, Ishita has also teamed up with local schools for a program called 'The Nippers Programme' that trains kids to become a junior life guard.
Surfing her way all through the waves of America, Australia & Sri Lanka, Ishita is also the founder of Camp Namaloha for surf training.
A hobo in her own right, Ishita has made her mark and paved way for other women surfers in India!