10 Best Food Trucks in Bangalore
* Disclosure: This post may contain affiliate links, which means we may receive a commission if you click a link and book something (there is never any extra cost to you for using these links).
If you religiously follow various travel shows on television, then you must be knowing how the western countries are obsessed with food trucks. These food trucks offer you some really delicious meals and that too at a very affordable price. Taking a cue from these countries, Bangalore, one of the most happening cities in India has also joined the trend of food trucks.
In the past couple of years,
Bangalore
has churned out over a dozen of food trucks. These trucks have gained recognition from food lovers across Bangalore because of the taste they offer.
TripHobo has compiled a list of 10 best food trucks in Bangalore which can give any lavish restaurant, a run for their money.
1. The Spitfire Barbecue Truck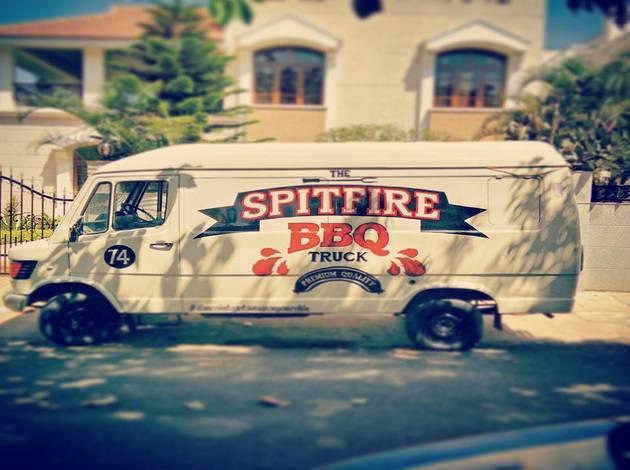 Source: The Spitfire BBQ Truck
Your quintessential food truck, The Spitfire Barbecue Truck can give a fierce competition to its foreign counterparts. Specifically known for its hot dogs and pork ribs, this food truck is everything when it comes to fresh, delicious and messy food.
Address: Frazer Town, Indiranagar, Kammanahalli and Sahakarnagar
Price for two: Rs. 500 approximately
Our Picks: Barbecue Chilli Chicken Pops and Chilli Hot Dogs
2. Binge
A quick spot for some quick bites, Binge is one great option for street food. Grab a sandwich or sip a mocktail, Binge will treat your taste buds like there is no tomorrow. The freshly made mocktails will sooth your soul leaving you craving for more!
Address: Brigade Road, OMBR Layout
Cost for two: Rs 400 approximately
Our picks: Pink Panther, White Lady and Chicken sandwich
3. Hunger Chase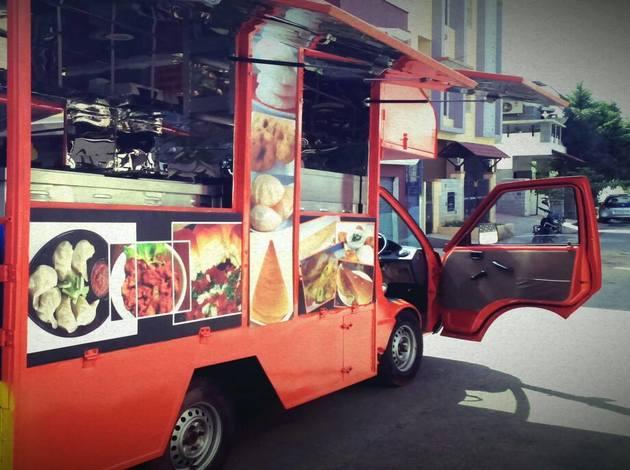 Source: Hunger Chase
If you want the best of both worlds, then Hunger Chase is the ultimate option for you. The menu is a perfect blend of Chinese cuisine and lip smacking Indian food. You can enjoy momos along with some masala dosa. But Gobhi Manchurian and Pav Bhaji are our picks because they are just deliciously awesome. A perfect one-stop destination for a quick lunch.
Address: Sahakara Nagar
Cost for two: Rs 250 approximately
Our Picks: Pav Bhaji and Gobhi Manchurian
4. Square Ruth
The glamorously red food truck is one of the oldest food trucks in Bangalore. Started by Umesh Chandran and Vikash Chandran, the menu changes time to time, hence offering you variety. The sauces used in most of the recipes are all home made, thus making it even more interesting.
Address: HSR Layout, HAL 2nd Stage
Price for two: Rs 400 approximately
Our picks: Chicken wings in honey chilli
5. The Great Indian Bhukkad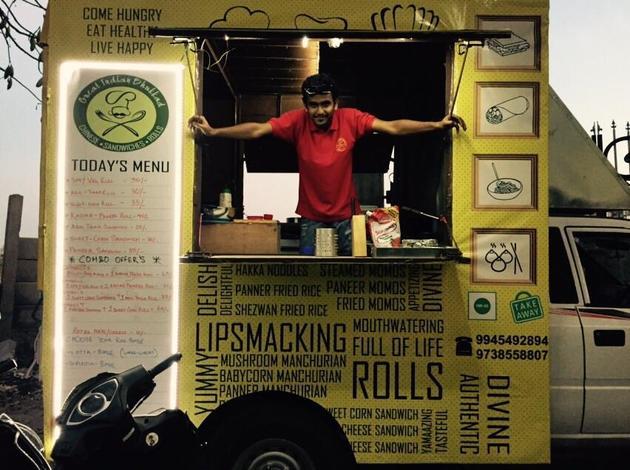 Source: The Great Indian Bhukkad
If you have a thing for vegetarian Chinese cuisine, then The Great Indian Bhukkad is a treat for you. The brilliantly made rolls are a must have. If you try Chinese in any of the restaurants, then the bill might hurt your pocket. But by heading to Great Indian Bhukkad, you can avoid that.
Address: Banashankari
Price for 2: Rs 200 approximately
Our picks: Schezwan Triple Fried Rice
6. La Casse Croute
If you are craving for French cuisine in Namma Bengaluru, then La Casse Croute is your ultimate getaway. One great thing about this food truck is that the french delicacies are kept as authentic and no desi touch is added. Thus, making it a top priority on your must try list.
Address: Thippasandra
Price for two: Rs 450 approximately
Our picks: Monsieur Dupleix and Madane Belanger
7. S.W.A.T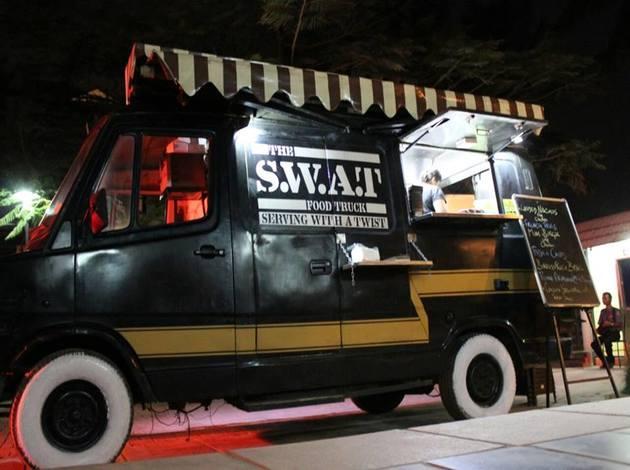 Source: S.W.A.T
The full form being 'Serving With A Twist', S.W.A.T offers you some mouth watering delicacies. Some great cooks and chefs give the whole S.W.A.T experience, a global appeal. The food truck is known to offer some old school American and Mexican food.
Address: HSR Layout, Domlur
Price for two: Approximately Rs 500
Our picks: Fish and Chips, Sloppy Joe Burgers
8. Fuel Up Food Truck:
A favourite among Bangalore foodies, the Fuel Up Food Truck has everything to make up for a vibrant food truck. This colourful food truck offers some lip-smacking delicacies which will surely make you drool. The taste of the food served here is loved by so many that they are always sold out at various food festivals around Bangalore.
Address: Manyata Tech Park
Price for two: Rs 400 approximately
Our picks: Fajita Wraps, Chicken Wings with BBQ sauce
9. Off Road Food Truck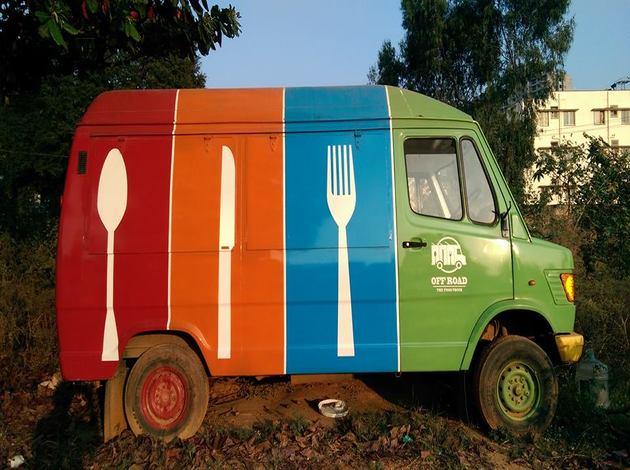 Source: Off Road Food Truck
This neatly designed food truck is known for its fried chicken and lamb burgers. A perfect delight for every meat lover, Off Road food truck, is also one of the most popular food trucks in Bangalore.
Address: Sahakara Nagara
Price for two: Rs 300 approximately
Our picks: Lamb Burger
10. Meals on Wheels
This one offers you some good old oriental food and is very popular for its momos. True to its name, Meals on Wheels is your ultimate one-stop to have a quick hefty lunch.
Address: Richards Park, Frazer Town
Price for two: Rs 300 approximately
Our picks: Chinese Bhel
If the boring gawar sabzi in your lunch box is failing to give you Monday motivation, then why not try some dishes from one of these food truck? Go! Hurry up.
You May Also Like to Read: