10 Famous Foodie Honeymoon Getaways
* Disclosure: This post may contain affiliate links, which means we may receive a commission if you click a link and book something (there is never any extra cost to you for using these links).
They say people who love to eat are always the best people and we agree! So when 2 foodies couple up the awesomeness is bound to double! There is nothing better to be married to a fellow foodie who will join you in your expedition to indulge in the most exotic gourmets and even the most lip smacking street food that the world has to offer. In such instances it is only given that the choice for a post wedding escapade would be one of the many foodie honeymoon getaways across the globe.
If you are the couple that looks at the world on a platter, read on for a list of the top notch foodie honeymoon getaways!
1. Oahu, Hawai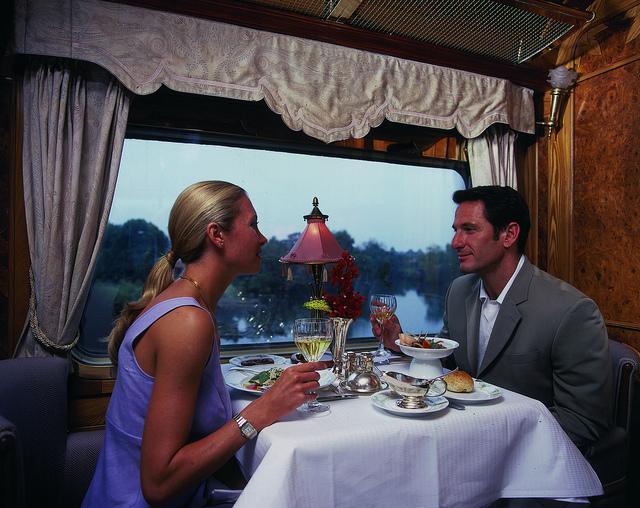 Image Source: Flickr
This stunning destination is the perfect combination of gorgeous white sand beaches and mind blowing culinary experiences. Imagine enjoying a delectable spread of Sashimi after a dip in the clear waters or a snorkeling trip. It goes without saying that the seafood is fresh and of varying flavours. The flavourful spam musubi, macademia nut-crusted fish, foie gras nigiri and haupia (coconut pudding) are simply delicious.Visit Alan Wong for an incredible gastronomical experience, puka dogs and several gourmet food trucks that serve fresh shrimp.
Here are the best honeymoon destinations in US
2. Michelin Mania in Girona, Spain
Girona, Spain is home to the maximum number of Michelin Star restaurants per capita. For those of you who don't know, Michelin star is the hallmark of the quality of the fine dining. Imagine indulging in the best food that the world has to offer in several restaurants in the same destination. What more could you ask for right? Although El Bulli one of the most renowned restaurants of the world has closed down, there are other restos including El Cellar de Can Roca. Just remember to book your tables and rest assured for a foodie honeymoon getaway.
3. Provence, France
Provence, France accounts for best culinary honeymoon. France is renowned world over for the gastronomic extravaganza that it boasts of. There are so many places in France that offer a wide range of foodie delights that it becomes difficult to choose from, but with Provence it is hard to go wrong. Here each town hosts its very own market on distinct days of the week. You can plan to visit a new town every day and indulge in some delicious sun-cured olives of Carpentras, the fresh-baked cannelles in Aix-en-Provence or more.
Love driving? then here are honeymoon road trip ideas for you.
4. Seoul, South Korea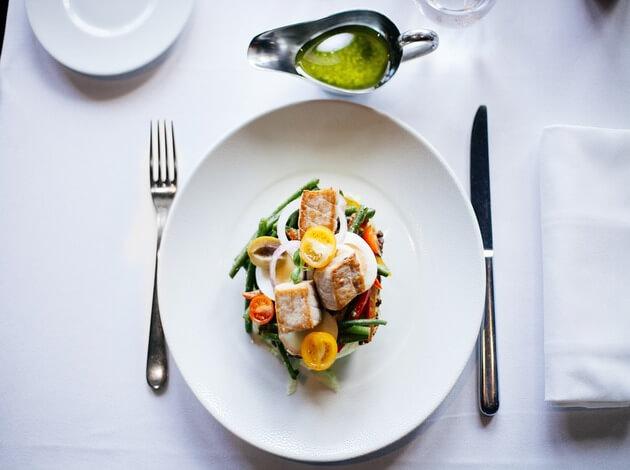 Image Source: pixabay.com
Are you and your partner die-hard street food fans? Be ready to be floored by Seoul. This wonderful city is home to numerous sidewalk vendors selling delicious food and drinks. The sidewalks also house the bun shiksor or "mini restaurants," that operate 24/7/365! You will be glad to know that this city is such a food fanatic that different districts here specialize in particular treats. The Pajeon Alley near Hoegi station samples the city's best kimchi and seafood and green onion-stuffed pancakes, Heukseok-dong Pork Rib Alley and Sillim-dong's Sundae Town or the Korean Sausage Town. Drooling already? Head over here to experience one of the best honeymoon destinations for foodies.
5. Tuscany, Italy
What better place than Itlay for your foodie honeymoon getaway. Eating delicious food, sipping on extraordinary wines while watching the beautiful sunset define Tuscan honeymoons. In Tuscany not only will you be able to take incredible Food & Wine tours but also exclusive cooking classes at rustic farmhouses where you will learn to make Gelato & Pizza( talk about romantic cooking school honeymoons), Enjoy Cheese & Wine tasting in the Chianti Hills or even go truffle hunting in the woods outside Florence. Tuscany also has vegan restaurants for vegan travelers. It is a great place for honeymoon for food lovers.
Discover a few ideas for your honeymoon in Italy
6. Napa Valley, California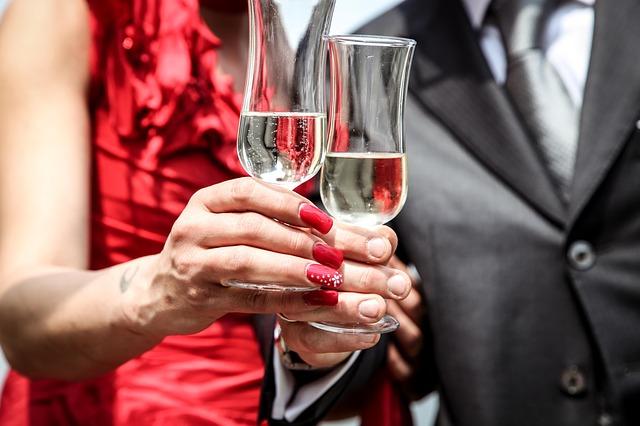 Image Source: Pixabay
Apart from beautiful expanses of vineyards, Napa valley also boasts of incredible eateries such as the ry. Napa Valley is an amazing answer to the question of best honeymoon destinations for food & wine. The amazing food and wine draws in several culinary lovers to this place. Be sure to get your bookings done in advance and get set for yet another amazing honeymoon destination for food lovers.
7. Hong Kong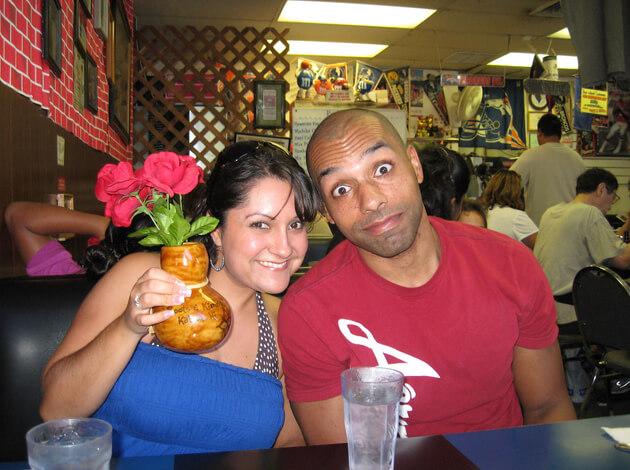 Image Source: Ian D. Keating/Flickr
If you are contemplating between a laid back beachy honeymoon and a cosmo foodie destination, you might want to consider the ever-stunning Hong Kong. This destination boasts of everything that a pair of culinistas could ask for. In Hong kong taste stellar Cantonese, Szechuan, Fiery Hot Pots and classics like Shark's fin soup, rich pork dumplings with crab roe, steamed rice rolls filled with fresh shrimps, etc.
8. Japan
Recently Japan's food culture, aka washoku made it to UNESCO's Intangible Cultural Heritage of Humanity list. However unlike popular belief, the Japanese food has much more than Sushi, ramen, or izakaya. There are some seriously bizarre foods like raw horse meat, Japanese cockle, fish sperm or fermented soybeans. So if you are feeling adventurous this is place for you. However, If these don't sound like your cup of (green) tea, you will still have a range of options from Japan's traditional foods.
9. Copenhagen, Denmark
Copenhagen's very own restaurant, Noma has been voted as the world's best restaurant by Restaurant magazine for 4 times! Although Noma is the best example of culinary excellence that the city has to offer, there are several other places here that serve exquisite Nordic cuisine that will surely leave you craving for more. The chefs are especially known for their dedication to locally sourced, imaginative eats and New Nordic cuisine earning its place in the list of best culinary honeymoons.
10. Morocco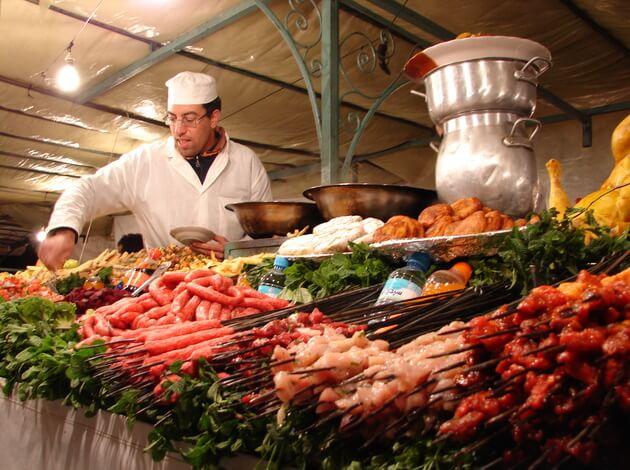 Image Source: Wikimedia Commons
Every food lover is bound to fall head over heels in love with the immensely addictive Lebanese cuisine. The intense aroma of delicious foods such as that float about in the air is sure get your bellies dancing. Marrakesh's souks or markets offer delicious merguez sausage and the delectable hairira. Gourmet aficionados can find scrumptious keepsakes like vanilla, saffron, and olives in the souks. While you are there Jemaa el Fna is a must visit.
Now that you have great Honeymoon ideas for foodies, stop drooling and start planning for one helluva delicious honeymoon!