Amazing But Free Things To Do In India
* Disclosure: This post may contain affiliate links, which means we may receive a commission if you click a link and book something (there is never any extra cost to you for using these links).
If you are wondering whether it is safe to travel to India, then know that it is one of the countries that has been hit by the Coronavirus epidemic. 6 cases have been detected in India till this date. While the authorities in India are taking all the steps to contain the spread of COVID-19, it is recommended to take precautionary measures while visiting India. Also, we suggest that you check flight operations to and from India as they might be affected amidst the virus outbreak.
Note: The Coronavirus statistics mentioned in this article are based on the updated reports available on March 3, 2020. These figures will be updated depending on how the outbreak unfolds.
Good things in life come for free, they say. In a country where every region has a culture, lifestyle and tradition of its own, India is where possibilities are endless! Explore the country and make memories that you will cherish for life free of cost! Yes, you heard it right! There are lots of fun things you can do for free in India. Scroll down to know more!
1. Taking blessings in the shrines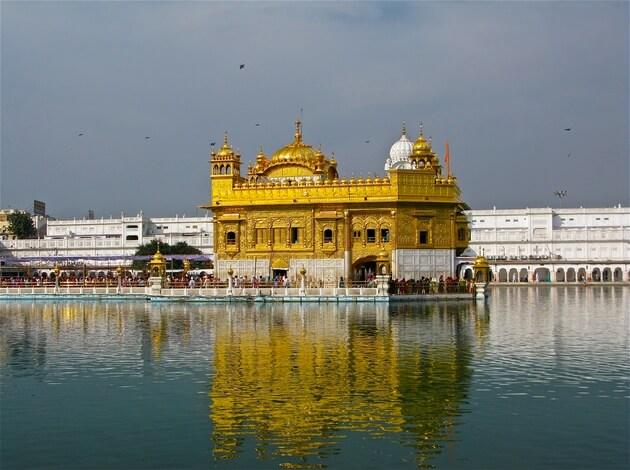 PC: Wikimedia Commons
Temples in India are rich in art and architecture that will keep you immersed in its magnificence. Explore the place and get closer to the country's rich heritage. Golden Temple in Amritsar also serves Langars a meal prepared at the temple premises for everyone to relish. Sitting in a hall with hundreds of people and enjoying a simple yet delicious meal is something you got to experience!
Here are some unknown facts about The Golden Temple
2. Be a part of any local festival
Festivals in India are nothing short of a grand affair with fun and frolic in the air, always accompanied by delicious food! You have got to celebrate the colourful festival of Holi in the Indian streets to know what fun is all about. Dance and sing to your hearts fill at the Dussehra nights, soak in the warmth of the diyas and feast your eyes to colourful crackers that sparkle the sky during Diwali.
3. Take a stroll on the beach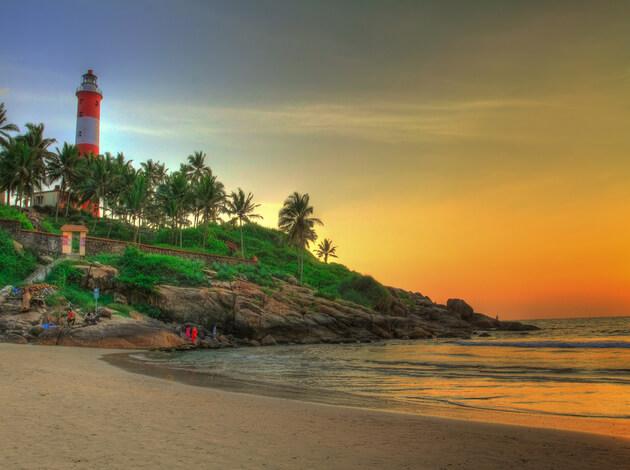 PC: Wikimedia Commons
India's long coastline is spotted with beautiful beaches. There are places like Kovalam Beach in Kerala or Anjuna Beach in Goa that one can head to a great holiday. Take a stroll holding hands with your loved ones and enjoy the breath-taking sunset that you will remember for life! If you are lucky enough you can even hitchhike a ride with one of the fishermen into the sea to get a real experience of a fisherman's life.
Also Read: Child-Friendly Holiday Destinations in India
4. A walk through the busy commercial streets
Nothing gives you the satisfaction of window shopping of all the things you need, and you might need. India has some busy shopping streets that sell almost everything from around the world. The experience of walking around the lanes and looking at the colourful displays and watching people bargain at their best is something that can make your day! Chandni Chowk in Delhi, Commercial street in Bangalore, Hill Road in Mumbai and Johari Bazaar in Jaipur are some of the iconic shopping areas of India
5. Go trekking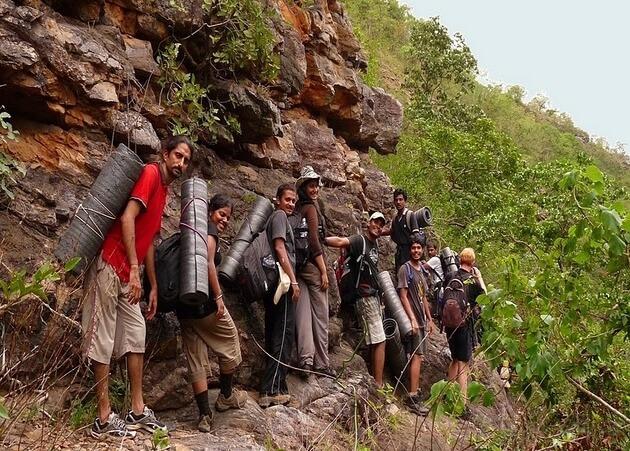 PC: Wikimedia Common
Are you up for some adventure? Then pack your backpack and set out to discover the flora and fauna in the accessible peaks near you. The Western Ghats in the south, Leh, Ladakh in the north are places that you ought not to miss if you love trekking. Plan a one day trip, fill your backpacks with some food and water and set out on your journey!
Plan for an adventure trip to these trekking places in India
6. Spot an Indian Celebrity
Bollywood is like another religion in India. There are thousands who worship the actors and actresses from Bollywood. How about getting a sneak peek of them? There are some famous areas in Mumbai where famous celebrities reside. Walk in those streets in early hours and there is a huge possibility that you could get a glimpse of them! Even an autograph and photograph if you are lucky enough. What say?
7. Qawwali at Nizamuddin Dargah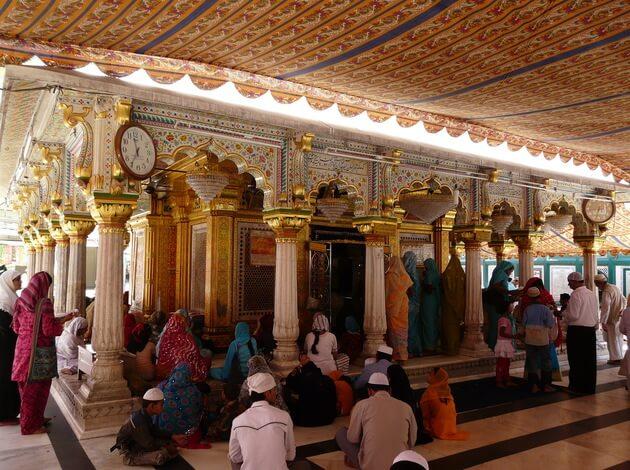 PC: Wikimedia Commons
Qawwali is a Sufi devotional music that is staged every evening at the famous Nizamuddin Dargah in Delhi. Participate and lose yourself in the spiritual ecstasy of divine music. The slow and melodious music is sure to sway your hearts! Nizamuddin Auliya was one among the most famous Sufi saints in the world.
8. An evening with the Fireflies
Spend an evening with the glowing wonders at Purushwadi, a grassroute village situated 180km from Delhi. Fireflies swarm the place in the evenings that leaves you awestruck with its beauty. In the months of May and June, there is also a special festival dedicated to these beautiful creatures that make evenings magical with their glowing lights.
9. For the daring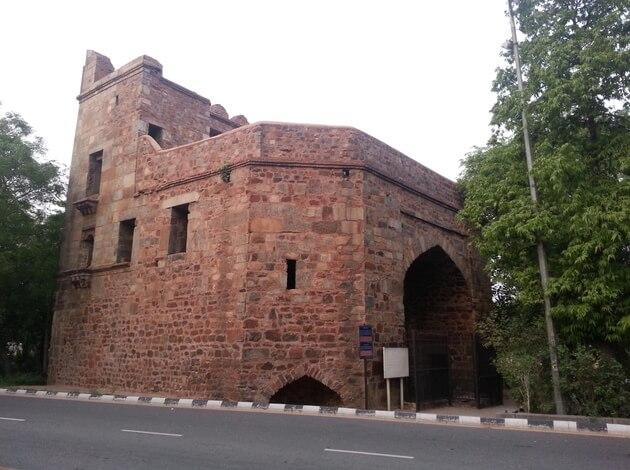 PC: Wikimedia Common
Do you have the nerves to tread a spooky place? If you are of the type that loves thrill and scare, then India houses a lot of haunted places with a history of its own. One of them is situated right in the capital of the country, Delhi, which is named as Khooni Darwaza. The place has witnessed major bloodshed in the 1900s. The souls of the victims never seemed to have left the place after all. Do you want to check?
10. Architectural marvels
The Indian Sub-continent has witnessed the rule of different dynasties for over a thousand years. All of them have left their imprints in forms of various architectural marvels that dot the country. The palaces, tombs, temples, and mahals all displaying fantastic designs and extraordinary workmanship. Visit these places and get baffled at the sheer skill of ancient India
These are just a handful of things that you just read. There are a plethora of opportunities that only need your zeal for exploration to make a memorable visit to India.
Want to explore more of India? Read on
Places to visit in monsoon in India