Top 20 Ghost Tours In The World
* Disclosure: This post may contain affiliate links, which means we may receive a commission if you click a link and book something (there is never any extra cost to you for using these links).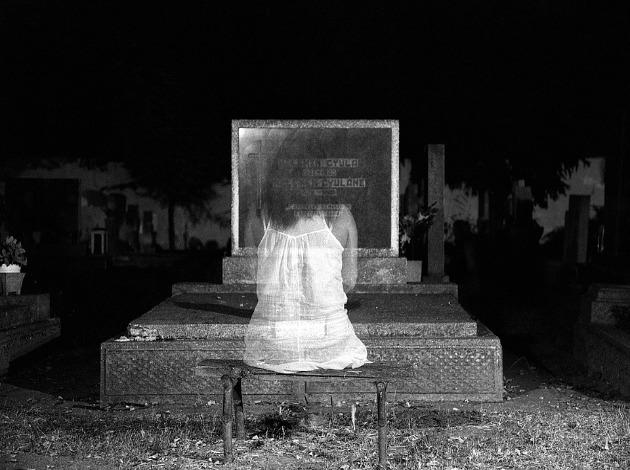 Image Source: pixabay.com
A lot of us are intrigued by the Paranormal World. A lot of us also do not believe in ghosts, spirits and other souls that cannot be seen. Personally me, I feel till we do not have an experience, we do not believe it. While I was curious about these tours, I came across one fact - most of the ghost tours in the world or ghosts in general are associated with a tragic history. It goes without saying that a soul will linger only if it is unsatisfied and has a purpose to fulfill; but what about the ones who just wander to tell you a story - a story that they lived and want you to re-live?
I remember a friend telling me once about this story at a Charleston Ghost tour. Apparently, pregnant women have often complained about a female ghost taunting them, she was said to have died in childbirth. I remember one of my Professors who was an expert at Ghost storytelling- he told us about this eerie ghost who runs with the cars of men on a highway in India. There is something about haunted stories that run down chills in our spines but attract us towards knowing a little more about them. If you are the kinds, who is not brave enough to face these ghost tours in the world but interested in knowing about the intriguing past of these haunted places, then you have stumbled upon the right thing. Keep looking, you are sure to find your ghost tour soul-mate!
1) Charleston Tours
There are various ghost tours in this city. Bulldog tours comes as the best in any list and offers you various tours. You can connect a little with the prisoners in the jail tour or have a drink or two with the spirits. You can re-live the tragic past on the historic walk or find out eerie facts through paranormal investigations. The ghosts are ready to welcome you, but are you ready to visit?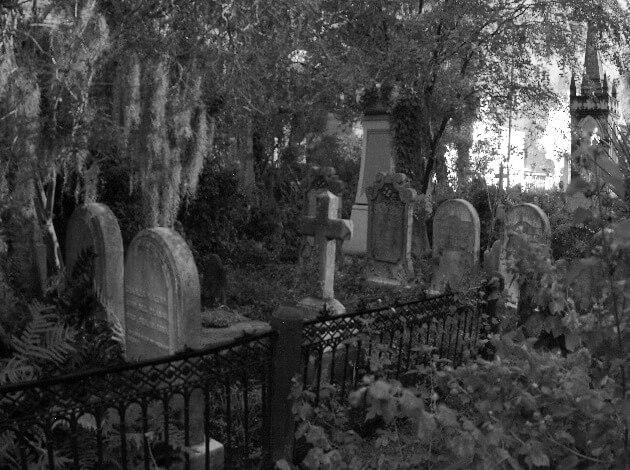 Image Source: slworking2/Flickr
Fright Factor : People have reported blacking out from blocked airways and ghosts breathing down their necks!
Our warning : Avoid if pregnant, the ghost who died in childbirth is said to taunt about the kicking of children in the womb!
2) Catacombs, Paris
Everybody who is into tragic pasts, known about Catacombs. It has remains of about 6 million people that were buried here. There are various tours that also offer you visiting the Catacombs along with exploring the tunnels that people do not dare to visit. Also, Paris streets might be a synonym to mysticism, but how much of it is the nice kinds- you can find out through these ghost tours.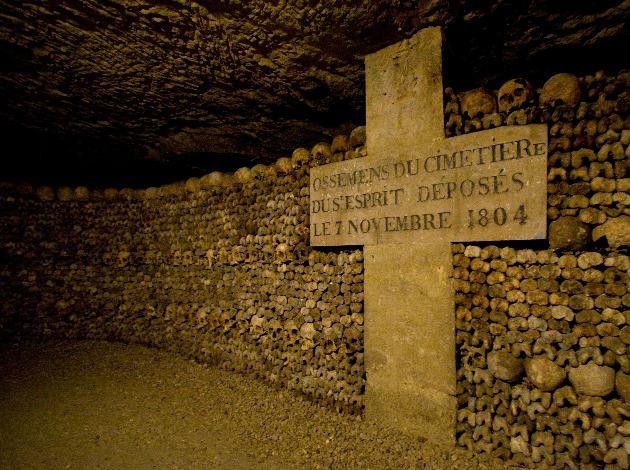 Image Source: Dave Shea/Flickr
Fright Factor : Imagine being buried like that, won't your spirit be lingering too?
Our Warning : Avoid taking the kids, it is not a pretty sight!
Take a shot at this Catacombs of Paris Tours
3) Salem Witch Walks
All of us know of the Salem's infamous association with witches. Even though witchcraft was a prohibited practice, a lot of people did get attracted to the world of witchcraft. Out of the 200 accused, 20 were executed ultimately. Walking through the history, legends and the hysterical year of 1692 is definitely worth being on your 'things to do before you die'!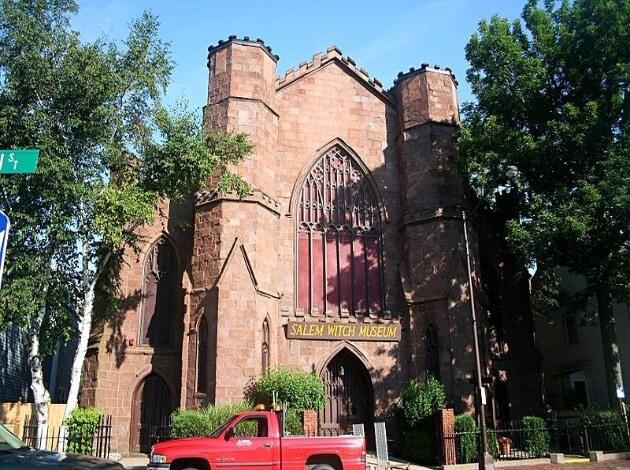 Image Source: Wikimedia Commons
Fright Factor : Well, witches are known to be the scariest and the most cunning kinds of spirits. Remember- the ones here are said to be burnt! The Salem Witch Museum and The journey through trials is really the one that tries your faith.
Our Warning : Wizardry and Witchcraft is not always as pleasant as shown in Harry Potter! Also book well in advance, for this tour is largely attended.
4) Jack the Ripper journey.
Jack the Ripper is known to be one of the most horrendous pages in the history of England. Apparently a killer of prostitutes, he also has a museum dedicated to the murders he committed.
Richard Jones, a well acclaimed magician and writer is all we need to take us through the terrifying journey of this brutal killer.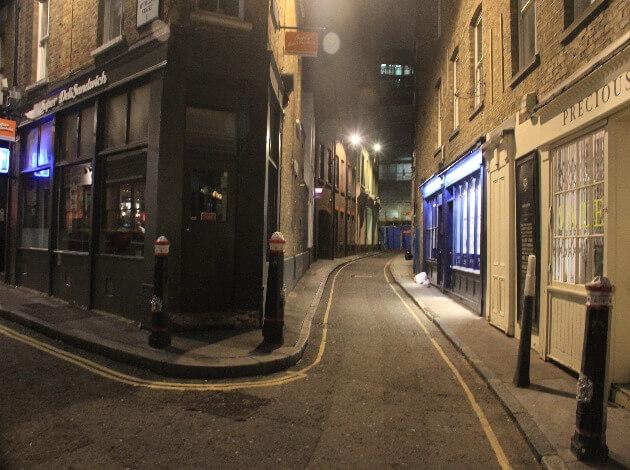 Image Source: Daniel X. O'Neil/Flickr
Fright Factor : Jack the Ripper- oh the horrors!
Our Warning : Find out about Jack the Ripper's history to live the story completely.
Want to know about creepy cemeteries? 13 Creepiest Cemeteries Around The World!
5) The Ghosts of Gettysburg tours
This humble town is said to have been hit the worst by the American civil war. In about 3 days, 51,000 lives were lost. The place is said to be haunted by the ghosts of the ultimately sacrificing soldiers. Take a walk through time to discover the horrors of the brutal massacre yourself!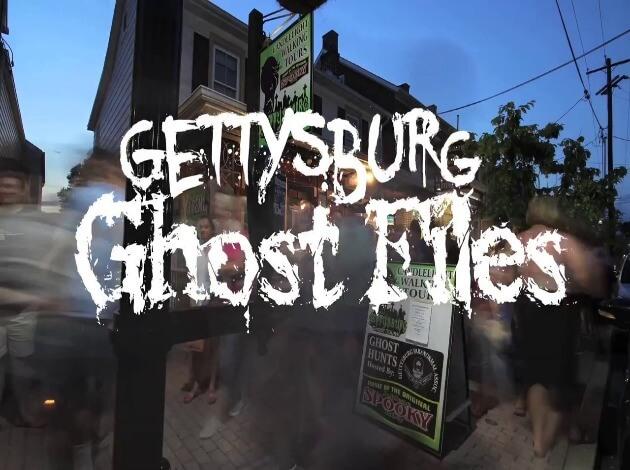 Image Source: youtube.com
Fright Factor : The battlefields and the quartz story. The quartz granite here is said to have absorbed energy from the dying and produce supernatural experiences.
Our Warning : Read the six book series, "The Ghosts of Gettysburg".
Want to plan a hassle-free trip to your next destination? Try out this free trip planner suited to your needs.
6) Appalachian Ghostwalks
Southwest Virginia and Eastern Tennessee have these ghost-walks which are lantern led. There are 16 tours to walk from and are completely family friendly. There are no ghosts really, but the thrill is equally exciting.
Image Source: Wikimedia Commons
Fright Factor : Mountains to Paranormal expeditions. Nature can be fascinating yet eerie at the same time.
Our Warning : Need to book in advance!
7) Boroughs of the dead - New York
Manhattan, Brooklyn, Queens, Bronx- pick your borough and they will take you through the most spine chilling stories of these places. Stories that have taken place here and would make you see New York in a completely different light, well without any light!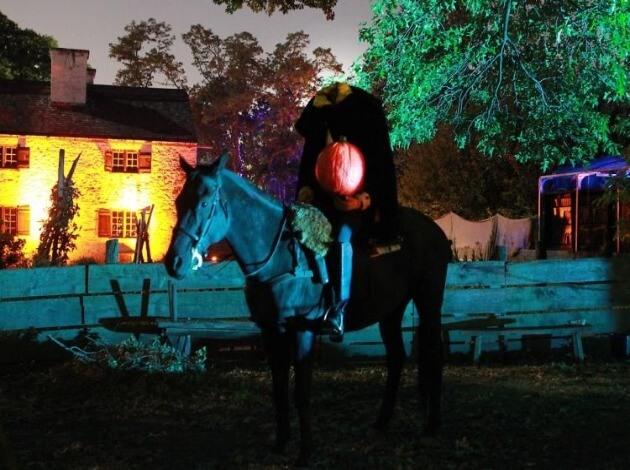 Image Source: nydailynews.com
Fright Factor : True hand-picked stories verified by at least 5 sources.
Our Warning : Discovering New York would never be the same!
8) Stockholm Ghost Walk
Stockholm Ghost Walk has everything you need to complete the quintessential fear factor. Right from deadly stories of diseases, ghosts, murders, legends- the guide will make sure you go back aware. Or should we say extra aware of everything around you!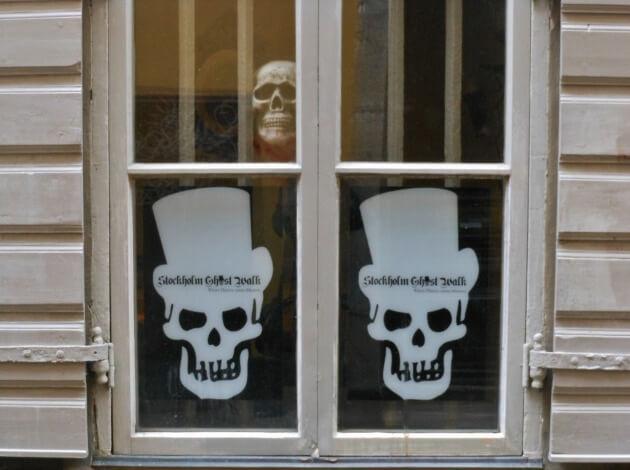 Image Source: Michael Coghlan/Flickr
Fright Factor : Those unexpected shocks are not staged!
Our Warning : Do not go wandering alone, shadows can be scary sometimes.
9) Savannah Tours- Blue orb
Blue Orb has been rated the best in the country over and over again. One of the very first haunted tours of Savannah, there are various tours here to make you believe in the Paranormal like never before. No staged acts, no promises of having conversations with the ghost. Just hour long sessions of real stories that will never let you sleep the same way again!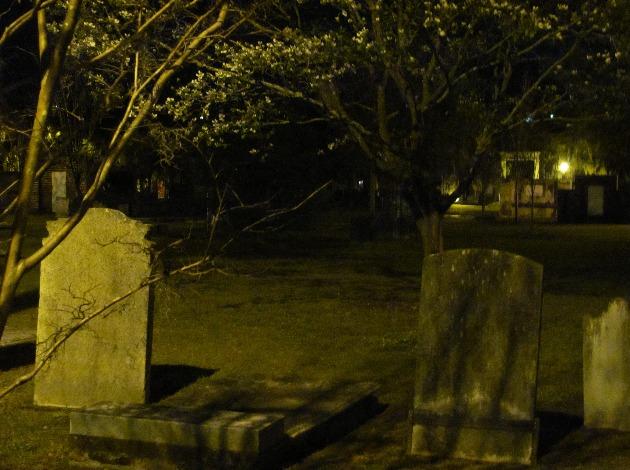 Image Source: Jeremy Thompson/Flickr
Fright Factor : Real dead, read zombie, real lane, real city stories! You know why non-fiction is relatable? Because it is believable!
Our Warning : Uncensored Adults only tour is the spookiest of them all!
10) Rome Ghost Tour
Rome was not built in a day, that is a true saying. Behind the building of such a charming city is also a lot of mystery and dark history involved. Hear stories of Rome that no page on internet will be able to tell you about!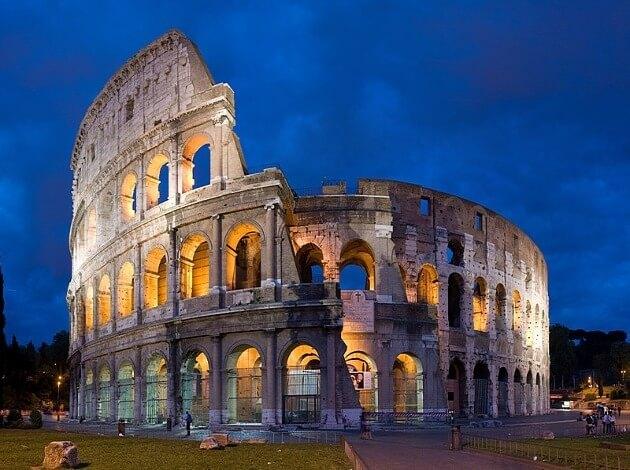 Image Source: Wikipedia.org
Fright Factor : Where there is an influence of God, there is always evil to fight it!
Our Warning : These legends would forever stay in your memory and would probably make you come back over and over again.
Interested? take a Rome Bike Tour to the most haunted places and listen to the stories behind them.
11) Haunted Heartlands Tour, Ohio
This tour in Ohio gets updated monthly. There are activities planned every month just to find different ways to connect to the supernatural. There are cemetary tours, ways of peeping into the afterlife.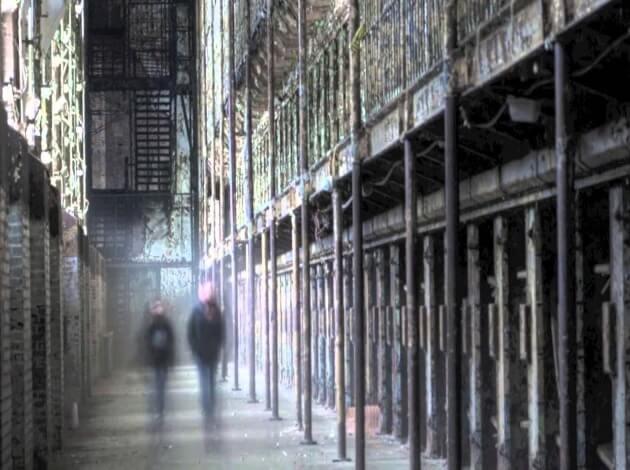 Image Source: youtube.com
Fright Factor : Ghost Hunters turns into a reality!
Our Warning : You are not going to meet Dean Winchester on your way. Nor is it always as fun as it is in the serial 'Supernatural'.
12) Stanley Hotel tours
Stephen King made this hotel really famous after using it as the main location for his film 'The Shining'. Stanley Hotel tours happen in October or November and are said to be one of the creepiest ghost tours in the world. There are stories of children laughing at night, doors shutting, lights switching on and off. Basically, you can encounter usual scary happenings and well some really unusual occurrences too.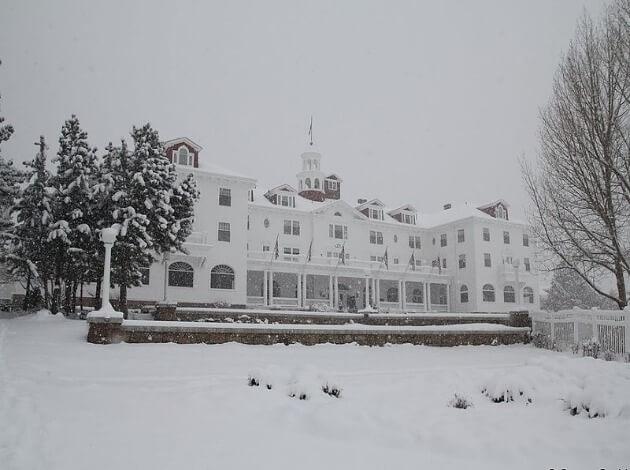 Image Source: Wikimedia Commons
Fright Factor : Just watch the movie Shining. Jack Nicholson has already done the favors.
Our Warning : Steer clear of the 4th floor, alone at least.
Also read : Top 10 Best Halloween Destinations For Your Spooky Getaways
13) Hack Green Secret Nuclear Bunker
If you want to re-live the World war and nuclear war, then this underground bunker is your best bet. The secret lives of people who were working here can be explored and if you dare, then you might spot one or two people or animals from that time as well.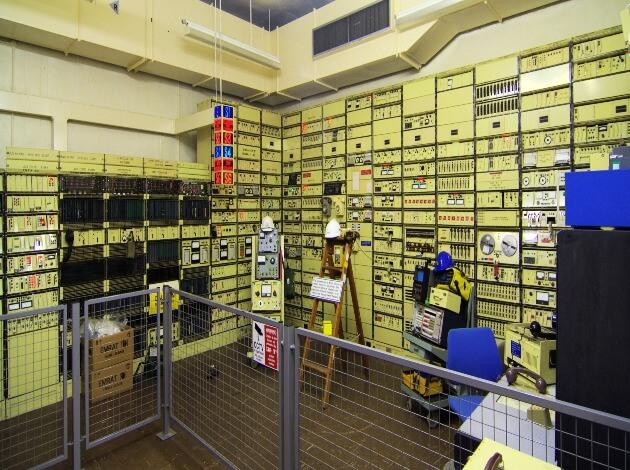 Image Source: Dave Smith/Flickr
Fright Factor : The lab attendant, a defenseman still defends this place. We are not sure if he is still living or not, but he stays here.
Our Warning: Steer clear if you are not a dog person.
14) Ybor City Ghost tour
Ybor is said to have a beautiful environment all day long. At night it becomes a hub of ghost activity. The tour helps you find out whether this activity is real or made-up. Along the way, you can also find out about the legends and stories from the ghosts or the guides. This tour is full of surprises.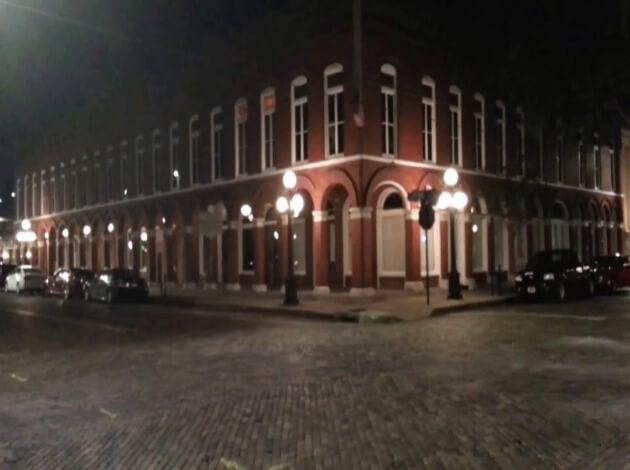 Image Source: youtube.com
Fright Factor : The nights have all the secrets!
Our Warning : If you get scared easily, please do not opt for this one.
15) Ghost Tour of Harper's Ferry
Known as one of the best things to do in Harper's Ferry, this is definitely one of the family run tours that you should take part in. Hearing lurking stories of the dead and the past is sure to make you tuck into your blanket real tight, but sleep will be miles away from your eyes.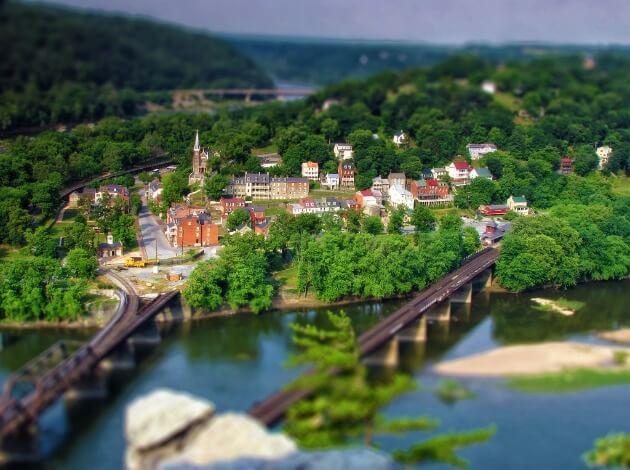 Image Source: Eoghann Irving/Flickr
Fright Factor : While you stand at the site and get to know of the mishaps, there is always a chance that the protagonist of the real story appears.
Our Warning : Most stories are true, so beware! Also book well in advance.
16) Venice
Venice, the beautiful city has a lot to tell you in terms of stories. Each canal is known to have a story associated with it. From jilted lovers to frustrated people to Marco Polo's ex wife- you are sure to find a lot of interesting stories here. Marco Polo worked for Kublai Khan once upon a time and fell in love with his daughter whom he later went on to marry. The legend is best heard from your guide.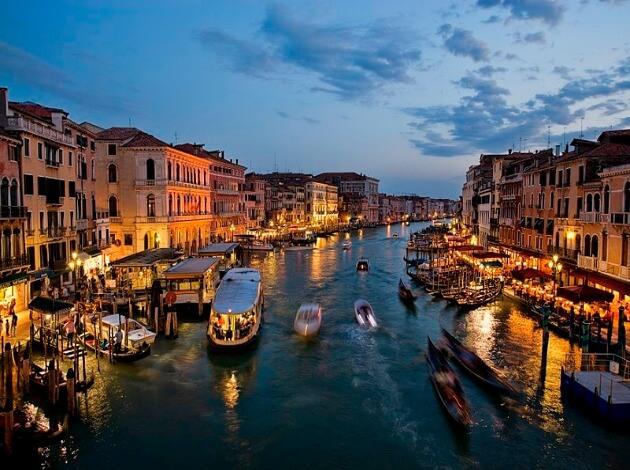 Image Source: Wikimedia Commons
Fear Factor : The canals have a lot of secrets floating through them.
Our Warning : Beware of the soul of Hao Dong.
17) Old Town Trolley Tours, Boston
The trolley tours are something you should not miss out on when in Boston. Known as the doomed trolley, this tour takes you around the town telling you stories of ghosts and gravestones that you have never heard before. Although most of the act is made up, but it is still an experience worth having.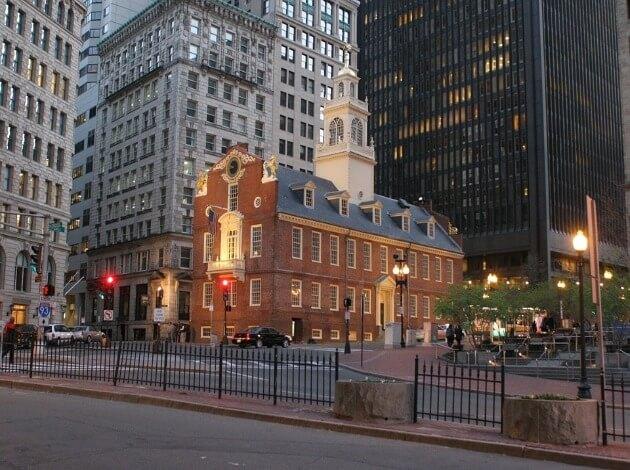 Image Source: maxpixel.greatpicture.com
Fear Factor : Even acts are always inspired by real incidents!
Our Warning : If you have a heart problem, do not opt for this one.
18) Charles Bridge, Prague
This bridge in Prague has a lot of interesting spooky stories associated with it. The most interesting being the one of St John who refused to tell the King what his wife Johanna confessed. His statue is one of the most visited attractions here and he is said to keep any secret that you want.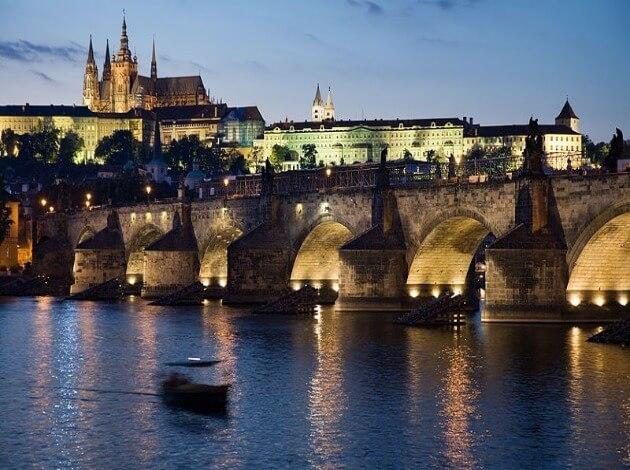 Image Source: Wikimedia Commons
Fear Factor : History comes with a lot of hidden facts, do you dare to know them all?
Our Warning : Have a secret to be kept forever? See the statue there and tell it to him in his ear.
Want to know more? book this Prague Old Town And Mala Strana Neighborhoods Walking Tour
19) Waverly Hills Sanatorium
Waverly Hills Sanatorium shut down in the year 1961 and has been empty ever since. There is a lot that goes on behind the walls of this place. The Waverly Hills Historical Society offers a lot of tours that are during the day for about 2 hours. For the real ghost hunters though, there is a lot waiting behind these doors at midnight.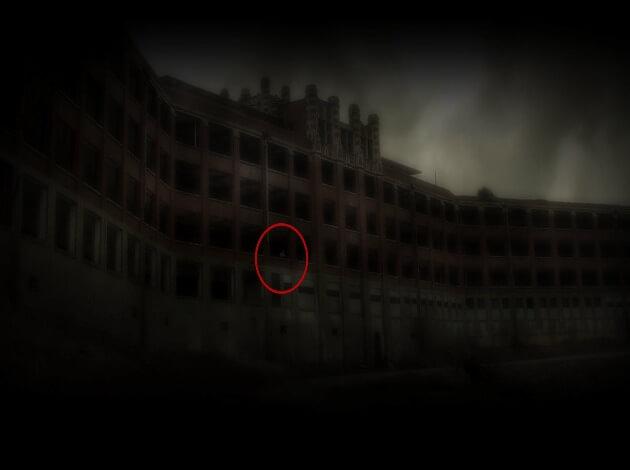 Image Source: youtube.com
Fear Factor : This shut down in 1961, even though there have been attempts to renovate- it's never been inhabited again.
Our Warning : 2 hour tour during the day is great, but try out the 8 hour long paranormal investigation at night.
20) Quebec Ghost Tours
These lantern lit tours are all you need to make your nights exciting in Quebec. Pub crawling is very mainstream, the real fun in exploring a city truly lies in getting to known nooks and corners of each street. Nothing is as exciting as finding out the details behind those lurking shadows in the lanes of a place.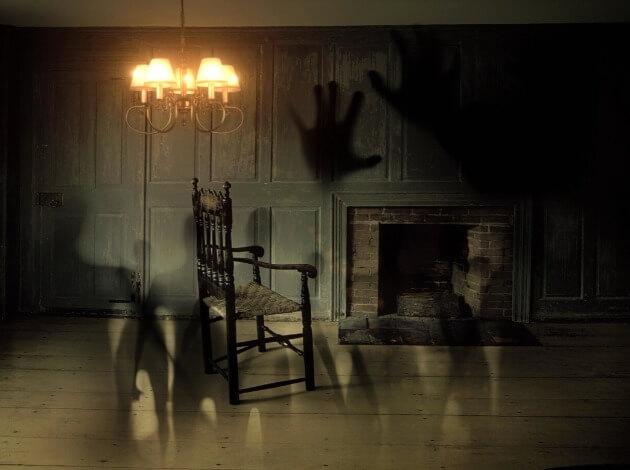 Image Source: pixnio.com
Fear Factor : Every city has it's secrets!
Our Warning : You cannot make out the difference between the real ghosts and actors, maybe because there isn't any! Apart from the above list, take San Francisco Ghost Tour for an ultimate haunted experience.

We dig ghost stories, do you as well? Share your favorites ones with us in the comments section below.