15 Biggest Malls in The World
* Disclosure: This post may contain affiliate links, which means we may receive a commission if you click a link and book something (there is never any extra cost to you for using these links).
Shopping malls are the cathedrals of retail therapy, something many of us love to turn to when the going gets tough. With the monsoons raging outside, we let ourselves embark on a not-so-little daydream about the biggest malls in the world, and were letting you in on the journey. Here is the list of 15 biggest malls in the world:
1. Cehavir Mall - Biggest mall in Istanbul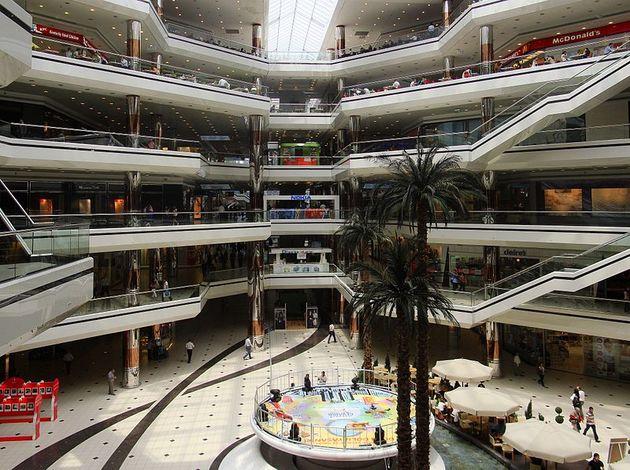 PCwikipedia.org
Located in the most picturesque city of Turkey, Istanbul, the mall sprawls over a baffling expanse, making it a Biggest mall in Istanbul. Not surprisingly, it was once the Biggest mall in Europe. There are 6 floors herein, exclusively accommodating retail shops, the other floors have some of the best restaurants in Turkey, along with delightful entertainment opportunities. Locally referred to as Şişli Kültür ve Ticaret Merkezi or the Şişli Culture and Trade Centre, it opened doors for public in the year 2005.
2. Mid Valley Megamall One of Malaysia's biggest malls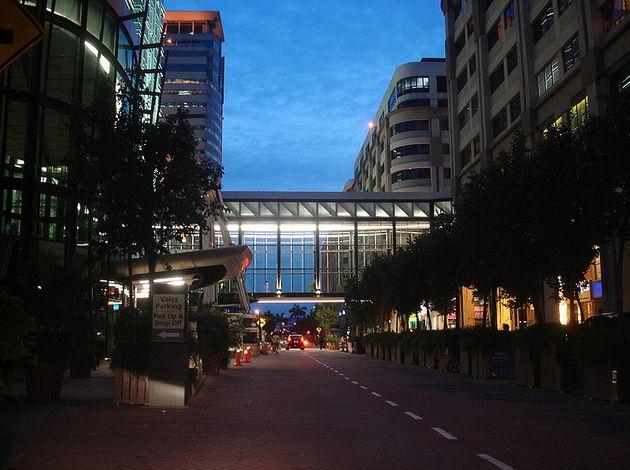 PC:wikipedia.org
Perched in the commercial hub of Kuala Lumpur, the Mid Valley Megamall is more than just a shopping center. Accommodating some of the city's most important economy giants this mall, the mall's total area expands over 4.5 million square feet. The mall also accommodates two of Kuala Lumpur's repute business hotels. It has been every local's go-to place since its opening on 20 November 1999.
3. Central World the 10th Biggest mall in the world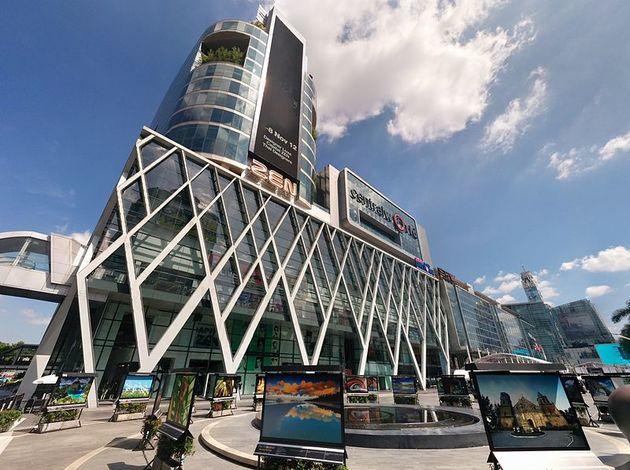 PC:wikipedia.org
Situated in Thailand's capital city, Bangkok, Central World is not your average shopping mall! Owned by Thailand's Biggest retail property development and investment company, Central Pattana, the mall today is a beautiful result of three years of renovation. The mall draws major competition for the neighboring and much popular, yet smaller in size, Siam Paragon.
4. New South China Mall Biggest mall in China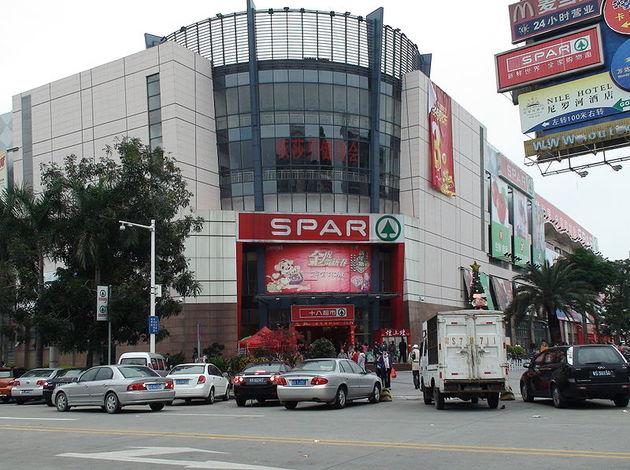 PC:wikipedia.org
Set in China's rather colorful Dongguan, New South China Mall is estimated to be the world's Biggest mall in with regards to gross leasable area. Following the Dubai Mall, this is the Biggest mall in terms of the total area too. Ironically, this mall remained very unhappening and dull for over a decade, as no retailer aspired to get some area in the mall! However, its revamp in 2015, brought a lot of tenants to it.
5. SM City North EDSA Biggest mall in Philippines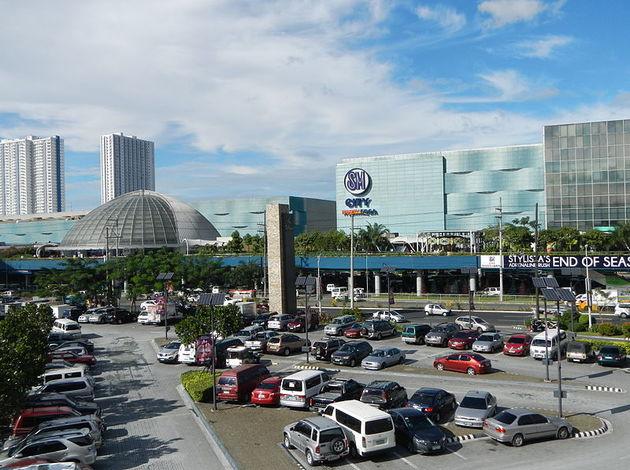 Situated in Philippines's Quezon City, the SM City North EDSA which stands for Epifanio de Los Santos Avenue is the fourth-biggest mall in the world. The mall dates back to 1985 when it started operating. A lovely sky garden is a highlight of this malls, apart from the mall's area. There are several annexes, blocks, zones, and plazas within the mall.
6. Isfahan City Centre Isfahan Biggest mall in Iran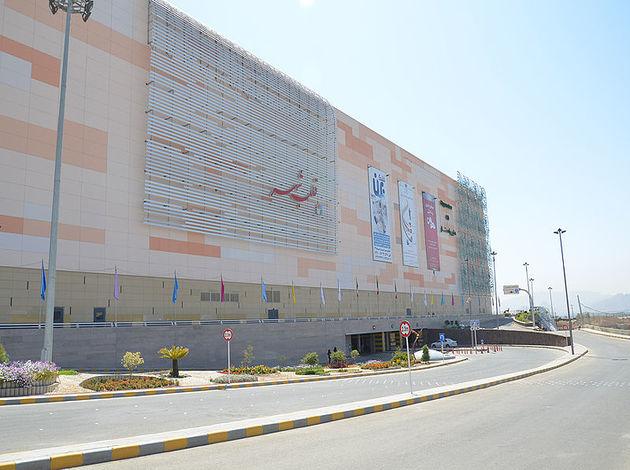 PC:wikipedia.org
Located in Iran's gorgeous city of Isfahan, the Isfahan City Centre Mall boasts of amazing retail, entertainment, dining and other commercial facilities. Essentially designed to celebrate the diversity of cultures here, the mall is the brainchild of architect Medardo Cadiz of Cadiz International, Inc. It was inaugurated on November 2012.
7. 1 Utama, Selangor, Malaysia Biggest mall in Malaysia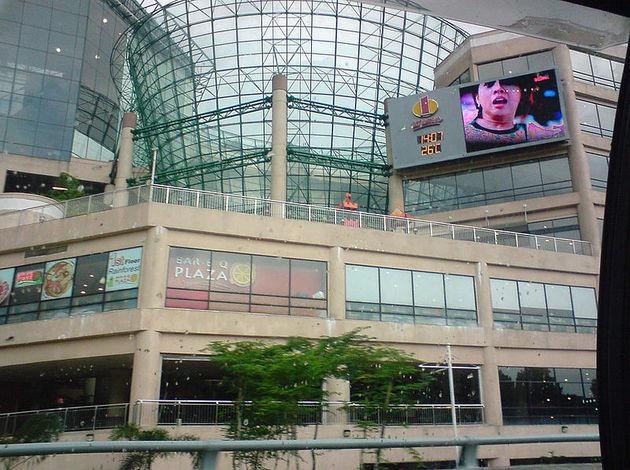 Perched in Selangor's Bandar Utama Damansara area, the 1 Utama mall is Malaysia's Biggest mall. It ranks at number 7 in the list of the largest malls in the world. Apart from its huge expanse, the mall also boasts of - two film houses, an arcade center, the largest rooftop garden in Southeast Asia, a 36-lane bowling alley and a spaceship-themed kids' play land among much more.
8. Golden Resources Mall the Great Mall of China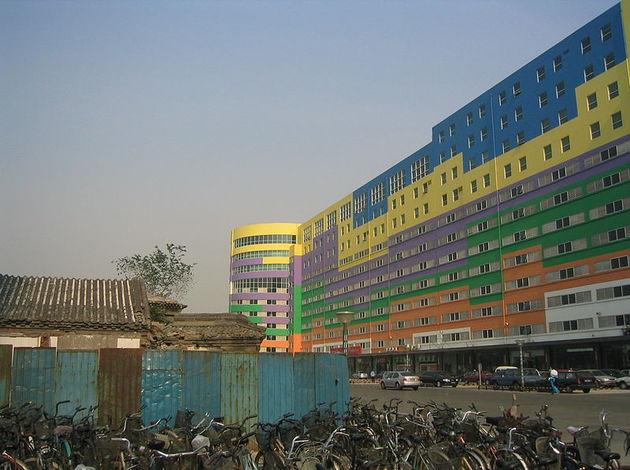 Also referred to as the Jin Yuan, Golden Resources Mall is today monikered as uo;Great Mall of China". Completed in a rather impressive span of twenty months, this mall is no short of a manmade marvel. Accommodating over thousands of retailers, this mall is flocked to by locals. You will find everything from Italian hardware to authentic Chinese goods.
9. Persian Gulf Complex - the biggest mall in terms of the number of shops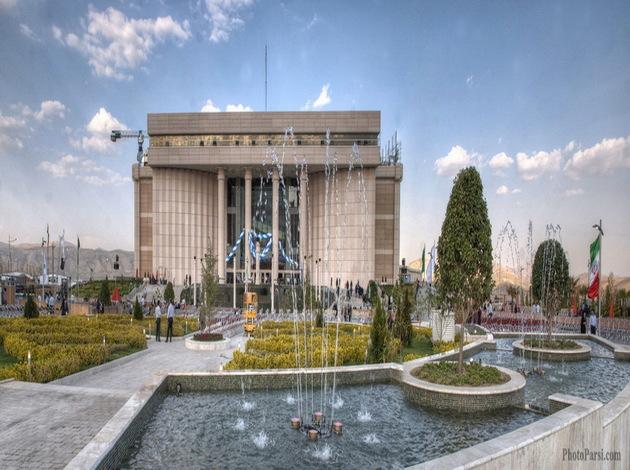 PC:wikipedia.org
Home to around 2,500 stores the Persian Gulf Complex is located in Iran's Shiraz city. Not just a shopping mall, this place also accommodates two swimming pools; indoor and outdoor. With a four-floored parking area, the mall can hold a whopping 5,500 vehicles at a time. What's more, there is an entire amusement park right here, inside the mall!
10. Siam Paragon Thailand's third largest mall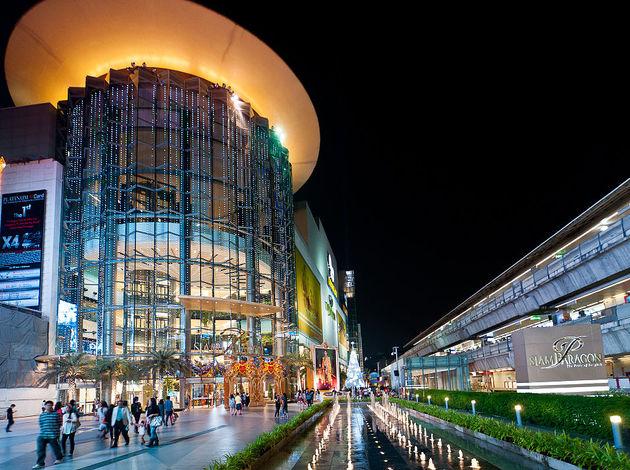 PC:wikipedia.org
Last but not the least, we have the gorgeous Siam Paragon of Bangkok on this list. Earlier mentioned as a competitor to the Central World mall, this mall is Thailand's third largest mall. After having opened in 2005, the mall hosts some of the best restaurants in Bangkok, apart from spectacular shopping. The Sea Life Ocean World (Underwater world) aquarium is another big draw of this mall.
11. The Dubai Mall - The Largest Shopping Mall in the World
Go big, or go home... This is the world's largest shopping mall we are talking about guys! Though its launch was delayed twice, open shutters it did on 8 May 2009, with over 635 retailers ready to do some serious business. This is one not to miss out on, but don't get ahead of yourself, or you might just max out! Here is a plan so you can shop till you drop in Dubai, Dubai Itinerary 2 Daysand we bet you do not know about theseinteresting facts about Dubai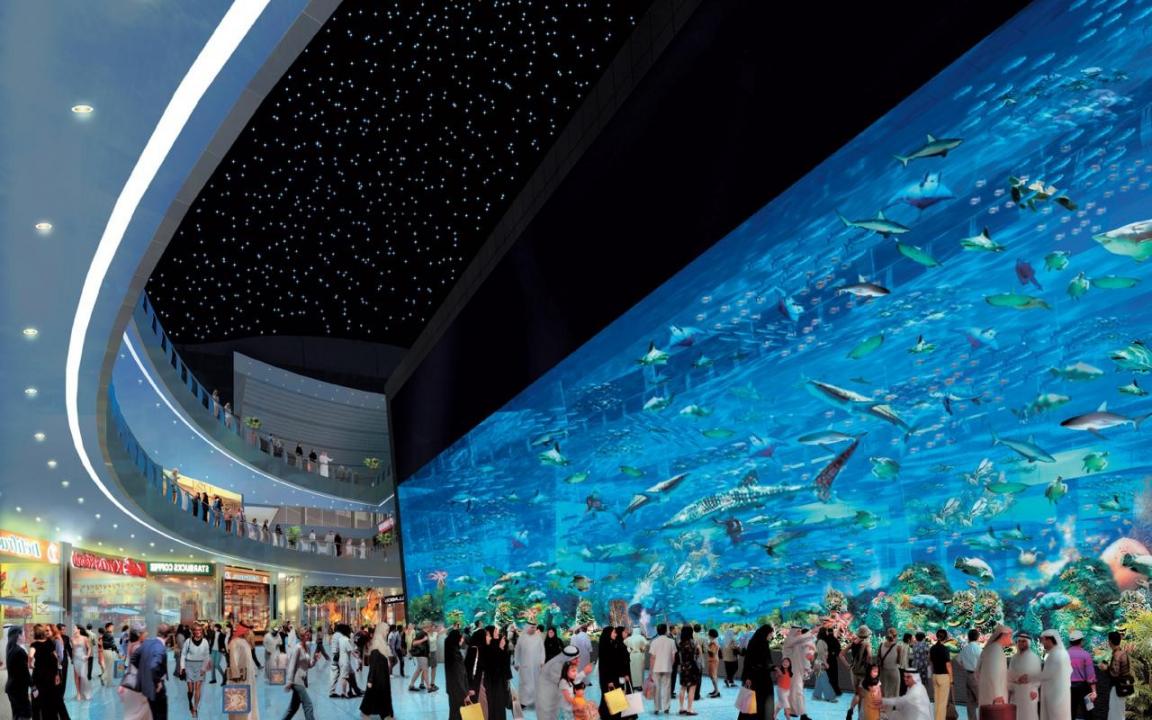 12. Sunway Pyramid, Subang Jaya - Mega Shopping Center in Malaysia
4 million square feet of retail indulgence awaits you in this magnificent complex, one of the biggest shopping malls of world. Were not kidding - an Egyptian-inspired pyramid with a lion standing guard at the entrance, reminiscent of the sphinx. With jewellery, music, gifts, souvenirs, books, home furnishing, clothes and timepieces on display, you're guaranteed to come out feeling like Egyptian royalty yourself.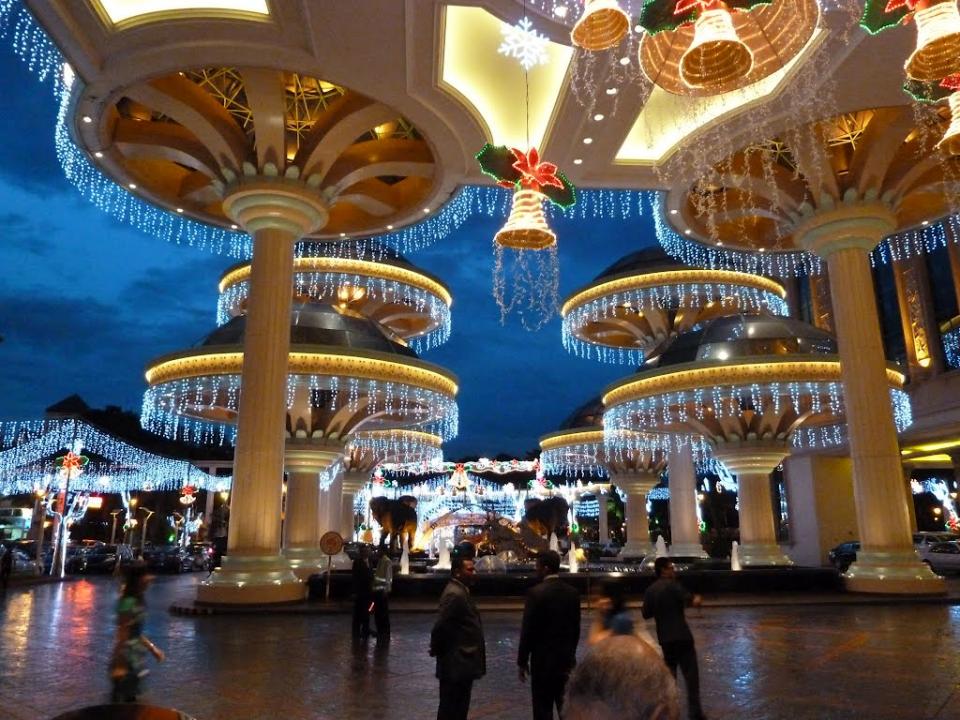 13. West Edmonton Mall - Huge Mall in Canada
This was the mall that had the proud label of the largest mall till 2004. Currently the largest shopping mall in North America and the tenth largest malls in the world, it was founded by the Ghermezian brothers, who had emigrated from Iran in 1959. With over 800 stores and services in the compound, and parking for more than 20,000 vehicles - all we can say is, don't get lost!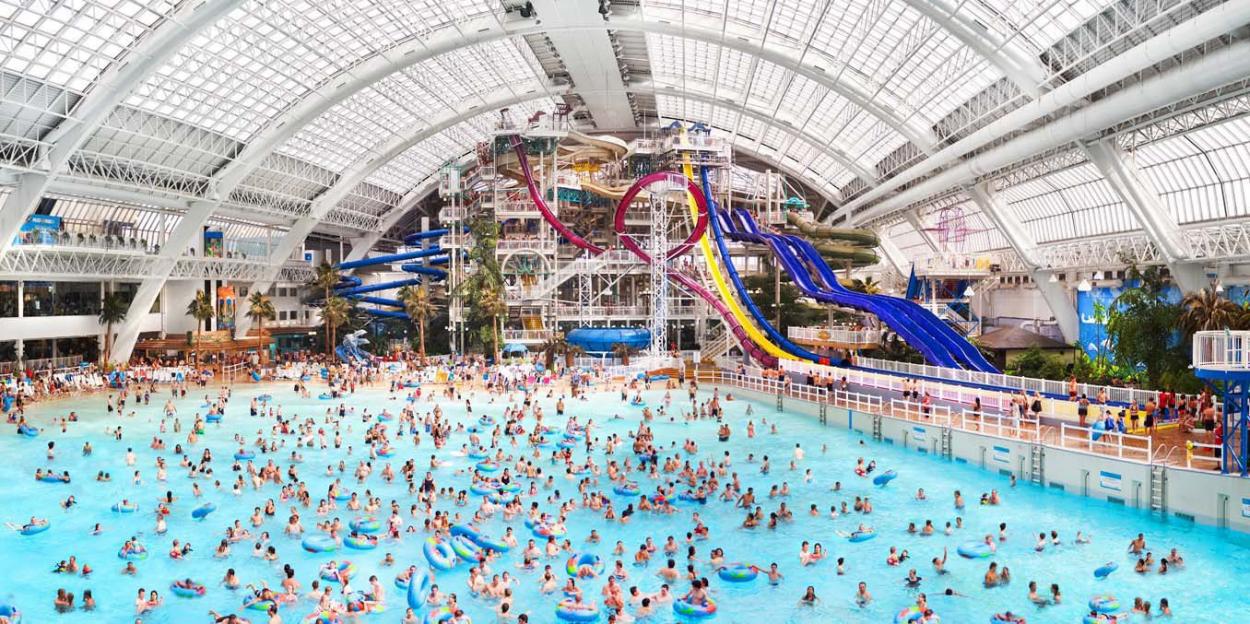 14. Morocco Mall -2nd Largest Shopping Center in Africa
The largest shopping center in Africa, this commercial behemoth is located in Casablanca on the western coast of the country. Designed by architect Davide Padoa of Design International, it features an enormous 1,000,000 litre aquarium with over 40 different species of fish. Called Aquadream, visitors can even go scuba diving in the aquarium, or take a ride through the core of the aquarium with a panoramic view of the sea life.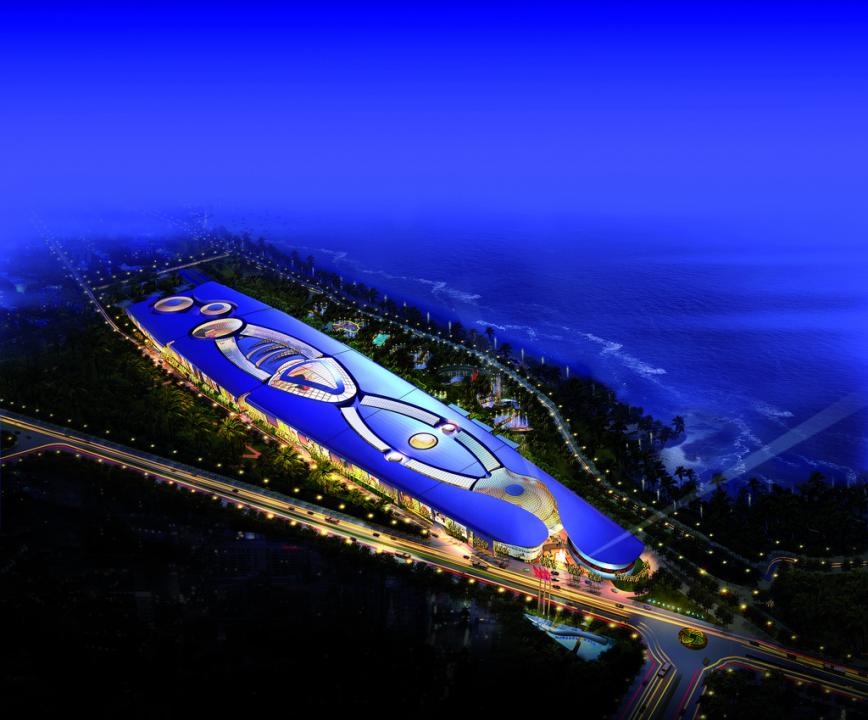 15. Mall of America -Shopping and Entertainment Destination
Located in Minnesota, a suburb of the Twin Cities, this is probably what we could call the most popular mall in the world - having opened shutters in 1992, it receives over 40 million visitors annually, the most of any mall in the world. Big enough to fit seven Yankee stadiums inside, each of the individual stores have heating systems to provide their patrons a respite from the Minnesota cold, and a comfortable shopping experience.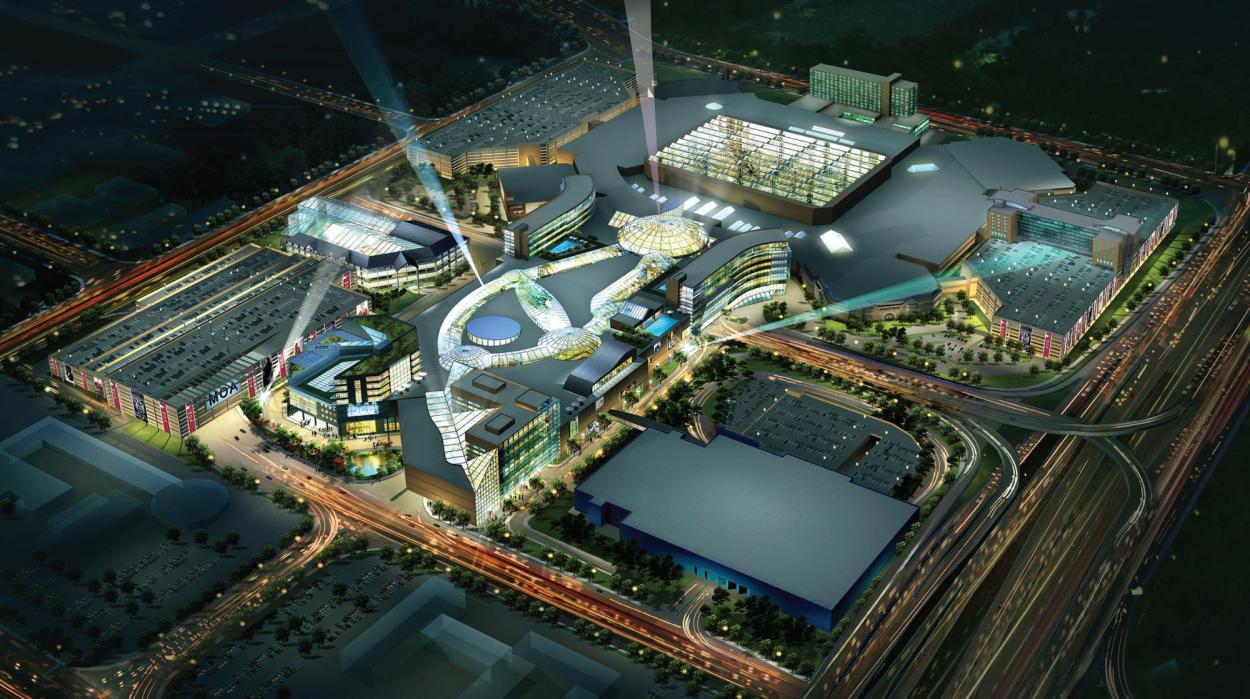 If you are a shopaholic, you will definitely go crazy at these places. So, roll up your sleeves and get ready to shop, you'll never reach the horizon..Word!