13 Haunted Places In Delhi That Make You Believe In Ghosts
* Disclosure: This post may contain affiliate links, which means we may receive a commission if you click a link and book something (there is never any extra cost to you for using these links).
There would be countless epithets that would define the shape and significance of Delhi to India. The "city of Djinns" (William Dalrymple), the cultural and food capital of India has an array of reasons to make you glued to its cityscape. However, this so called sane city is also home to some of the spookiest, eerie and desolate corners of India that surpass any definitions given by logic or science. Let us introduce you to the haunted places in Delhi whose visit will send jitters down your spine and make you believe in something paranormal that transgresses the boundaries of normalcy and tangibility. Since ghosts are the figments of our imagination, let our fancy go wild and delve into the nature of something uncanny and occult.
1. Feroz Shah Kotla Fort - The corner of the "Djins"

image source: commons.wikimedia
While Feroz Shah Kotla might boast of being one of the heritage sites of Delhi, there is something eerie that marks this historical monument. As per the local rumors, Djins populate this structure and roam around in its desolate and uncanny corners. Infact, do you know that every Thursday, the locals offer milk and grains along with lighting candles and incense sticks to please the Djins? And, if you have read William Darlymple's "The City of Djins", it actually begins with an account of Djins occupying the Feroz Shah Kotla Fort.
2. Malcha Mahal, Bistdari Road - Presence of an invisible energy
People complain of an invisible energy that strikes them if they pass by the Malcha Mahal, one of the hunting lodges belonging to Tuqhlaq era. This structure is surrounded by dense forests that render it a spooky shade, making it one of the haunted places in Delhi. Infact many youngsters from Delhi University take a selfie here to pose their bravery and to show off before the social media.
Want to spend your vacation in Delhi? Here are the best things to do in Delhi
3. Sanjay Van - Dare to go in the dark here?

image source: commons.wikimedia
Although Delhi is thoroughly concretized, there are still some stretches that offer a scenic charm to the city. However, they can be gothic at times as well. One such stretch of forest is Sanjay Van, near Vasant Kunj and Mehrauli. There are numerous mausoleums of sufi saints in this forest that leave an eerie impact on the forest making it one of the haunted places in Delhi. Dare to go in the dark here?
4. Khooni Darwaza - Even the Name is Haunted!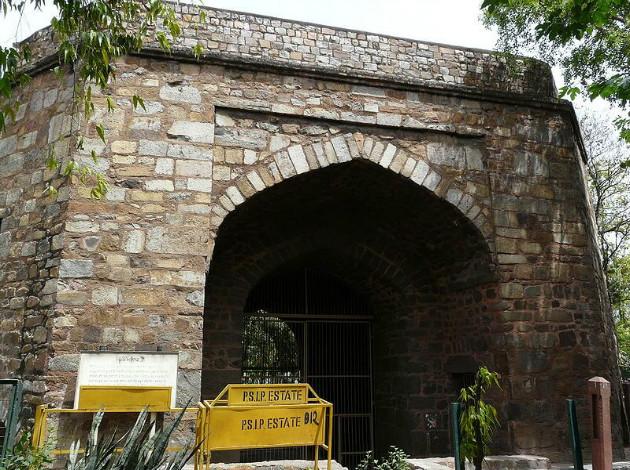 There are a number of horror stories associated with Khooni Darwaja making it one of the spookiest corners of the city. This horrific name was given to this monument because the sons of the last Mughal emperor, Bahadur Shah Zafar, were executed here in full public view rendering it a bloody feel. People complain of something strange going on here making it a haunted space for the travelers.
5. Nicholson's Cemetery - The oldest and the eeriest cemetery
Dating back to the British era, the Nicholson's cemetery claims to be one of the oldest cemetery in Delhi. English soldiers, their wives and their children have been buried here. Silence, nostalgia and a strange feeling envelops this place making it a mysterious place to visit.
6. Jamali Kamali Tomb & Mosque - The strange voices of the Sufi Saints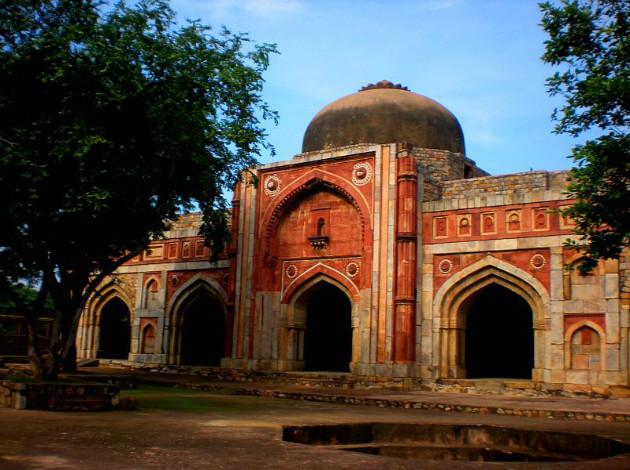 Located in the Mehrauli area of Delhi, there are mausoleums of the 16th century Sufi saints Jamali & Kamali. While the architecture might be of historical interest to the tourists, there is something weird that marks these two tombs making it one of the most haunted places in Delhi. People say that they can listen to the voices which call out from the mazaar inside the central dome of the mausoleum. Spooky indeed!
7. Delhi Cantonment - A woman in white sari
The stories associated with Delhi Cantonment will remind you of typical Bollywood Horror movies. A woman in white sari asking for a lift past midnight! You better stay inside your vehicle and don't stop for her!
8. Chor Minar, Haus Khas - Popular hangout yet haunted

Many of you would be aware of the famous and trendy Hauz Khas Village. If you have visited this place, you would have seen the Chor Minar, a monument that was once spiked with spears which bore the heads of punished thieves during the reign of Ala-ud-din Khalji. While people may complain of something haunted here, I think the ghostliness of this place is more to do with history.
9. Dwarka Metro Station - The urban ghost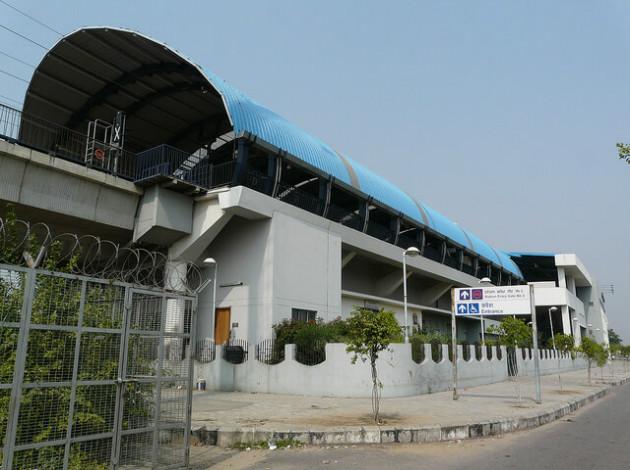 While Dwarka might boast of being thoroughly urban now, people still complain of some inexplicable energy as they pass the area near Dwarka Metro station 9. People who pass by it have told of paranormal sight of a woman appearing out of nowhere and thrusting some kind of energy on them. Infact, many cab drivers prefer to steer clear while driving past this area.
10. Bhuli Bhatiyari ka Mahal, Jhandewalan - Abandoned and haunted
Bhuli Bhatiyari was the caretaker of this Tughlaq era hunting lodge after whom it has been named. The entry to the monument from the North-East, surprisingly, is twin-gated, which is not so common for a structure that is considered not of that much importance. Since this place has been abandoned and desolate for many centuries, the reason is enough to call it as one of the ghostly places in Delhi.
11. Mutiny House - British ghost
Because of its historical relevance to the Indian movement of Independence, Mutiny House claims to be one of the tourist places in Delhi to see. This structure was built by the British to honor the British soldiers who laid down their lives in the Revolt of 1857. People have complained of sighting chopped-up moving arms and legs of the deceased officials in the evenings. This is called a truly historical ghost!
Want to visit these Haunted places in India?
12. Khooni Nadi, Rohini - The river engulfs you down
Termed as bloody due to its nature of not sparing people alive, the Khooni Nadi has become one of the most ghostly and haunted places in Delhi. The local stories go that nobody comes alive of this mysterious river. Definitely uncanny indeed!
13. The Ridge - The haunting rocky hill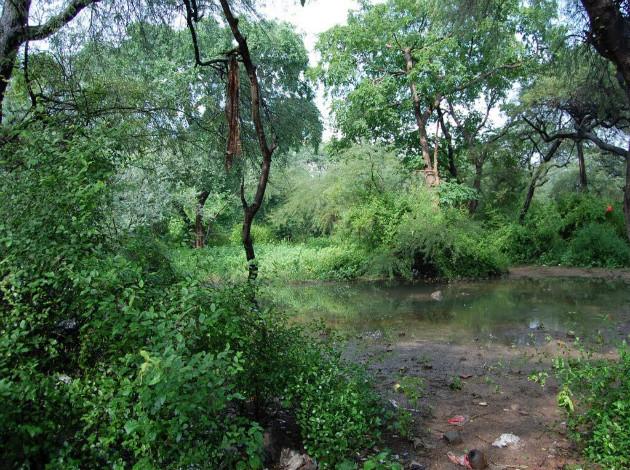 While ridge might come across as one of the most beautiful green stretches of Delhi, it is also considered to be haunted at the same time. There have been several eye witnesses' accounts of people spotting the ghost of a Colonial Era British man hovering in the area. There are places in the Ridge stretch that catch no network adding on to the scary quotient of this place.
While most of the ghosts love to lurk in the historical places in Delhi, there are still those who prefer to stay in the green stretches. Well I must say, Delhi's ghosts are quite touristy eh!
More to read about Delhi here: