8 of the Most Haunted Places in Hyderabad
* Disclosure: This post may contain affiliate links, which means we may receive a commission if you click a link and book something (there is never any extra cost to you for using these links).
A Woman clad in white saree- Check!
Candle in one hand- Check!
Midnight- Check!
Deserted road- Check!
Most of the haunted places in India have all these four things in common. And the land of Nawabs, Hyderabad is no different! There are certain places in Hyderabad which seem straight from the films made by Ram Gopal Varma and Ramsay brothers. Every place has a spooky story attached to it and it will definitely send chills down your spine. Well, that's what we were told!
We've already told you about the haunted places in Delhi, Mumbai, Chennai and Kolkata. So here is one more addition to this list - haunted places in Hyderabad!
1. Dedh Lakh Ghar: Potential title for the next Ramsay film!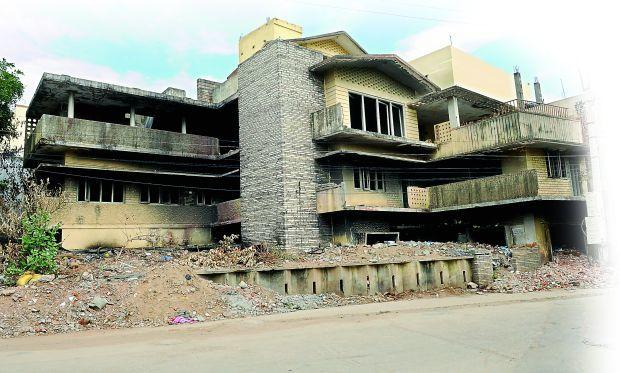 Source: Deccan Chronicle
Only if Khooni Darwaza and Purani Haveli were not enough, Dedh Lakh Ghar can be the title of Ramsay's next horror film. Oh..Yes! They can use the screenplay, too. Because this one is creepy like anything. So, rumour has it that this particular house was constructed 40 years back at the cost of 1.5 lakhs. And after that, whichever family stayed here, witnessed a string of suicides. Years later, this place stands uninhabited and the neighbours have heard strange noises coming out of the house.
2. Shamshabad Airport: Have you seen a dancing ghost?
While most of the women ghosts in other parts of India are seen loitering on deserted roads and mainly highways, but this one is a weird exception. People have seen a saree clad woman dancing on the runway. Like really? Other instances include a CCTV footage which showed a creepy man turning his head around 360 degrees!
3. Golconda Fort: Because ghosts fascinate historical places!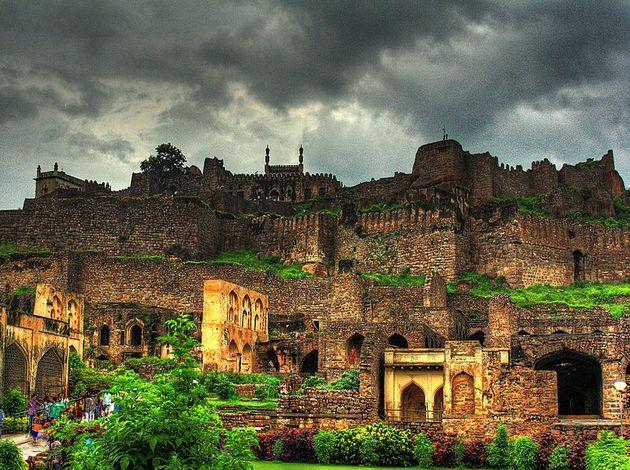 Source: Wikimedia
A beautiful fort by the day turns eerie by night. Be it
Bhangarh fort
or the Kuldhara fort, all these places have some tragedy attached to it. Same is the case with Hyderabad's famous Golconda fort. The fort has witnessed misery, in the past and it is said that the spirits still haunt the ruined walls of the fort. The most prominent one being that of Taramati Baradari, a courtesan turned queen.
4. Khairatabad Science College: Don't you dare study here!
When this college was functional, a lot of scientists and doctors used human bodies to test several things. Hence, it is said that the spirits of these people still haunt the premises and thus has left the building in a desolated state. The major incident which increased its creepy levels was when the security guard was mysteriously found murdered in the premises. After this, no one has dared to enter this college even for a random stroll. Getting admission here is anyway, out of the question!
5. Ramoji Film City: The one with a womaniser ghost!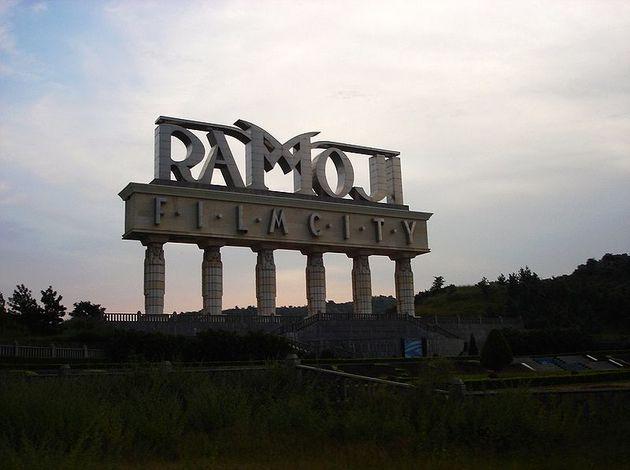 Source: Wikimedia
Ramoji Film City is beautiful and is freaking HUGE! But the one thing that gives a certain kind of weird vibe about this place is the fact that it was built on a land which once was a war zone. Due to this shady past, there have been strange incidents happening in the premises which include violent attacks on passersby. But the strangest thing is that majority of people attacked are mainly women.
6. Graveyard 12: Banjara Hills: Because apart from Tollywood, someone else resides here too!
Banjara Hills resides the whole of Tollywood. But, for the starters, there are some unwanted guests residing here too. The ghosts here have chosen the most cliched place ever. A graveyard! Street lights going off, without any reason, drop in temperature and vehicles getting punctured. Sweet how ghosts here still use the old school ideas of scaring the hell out of people.
7. Ravindra Nagar: The one with a religious ghost!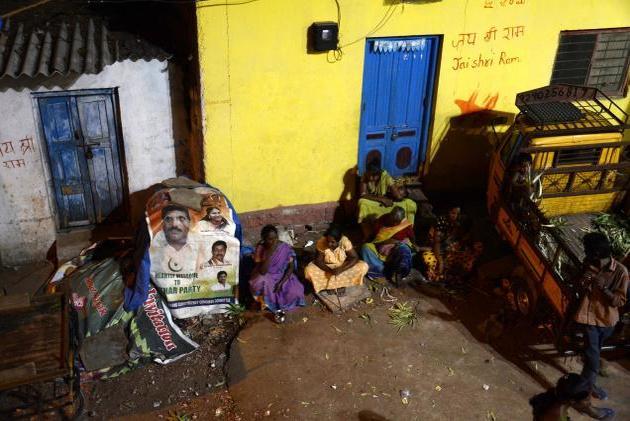 Source: The Hindu
This is the most recent incident which took place in the Ravindra Nagar locality of Hyderabad. In 2012, people living in the area started witnessing paranormal occurrences soon after a temple was destroyed. Many people committed suicide in order to get rid of this spooky experience. As a safety measure, people started writing 'Jai Shri Ram' on the entrances just to stay away from the supernatural powers. And it worked!
Truly, this ghost follows religion, quite religiously!
8. Uppal Stadium: Because ghosts in Hyderabad want to cover it all!
After covering graveyards, colleges, residential areas and historical places, ghosts in Hyderabad are looking to expand their territory. And this time, it's a stadium! Most of the people working here have seen a mysterious black human-like being roaming around the shady corridors of the stadium. This one is considered to be one of the most haunted places in Hyderabad and people avoid going here at night.
Sounds fun, right! Well, why don't you try it yourself and get a first-hand experience! Pick one of these places and bring out the ghost hunter mode in you. Happy haunting.. Err.. hunting!
Not Enought yet? Here are: