Have a Look at This Amazing Camper Ever Built
* Disclosure: This post may contain affiliate links, which means we may receive a commission if you click a link and book something (there is never any extra cost to you for using these links).
Have a look at this amazing Camper, the one that defies the traditional notion of its own kind. Get introduced to Sealander- and as the name would suggest it can operate on both land as well as the sea. Created to perfection by art and technology of Germany, this camper is innovative, modern and equipped with all the facilities.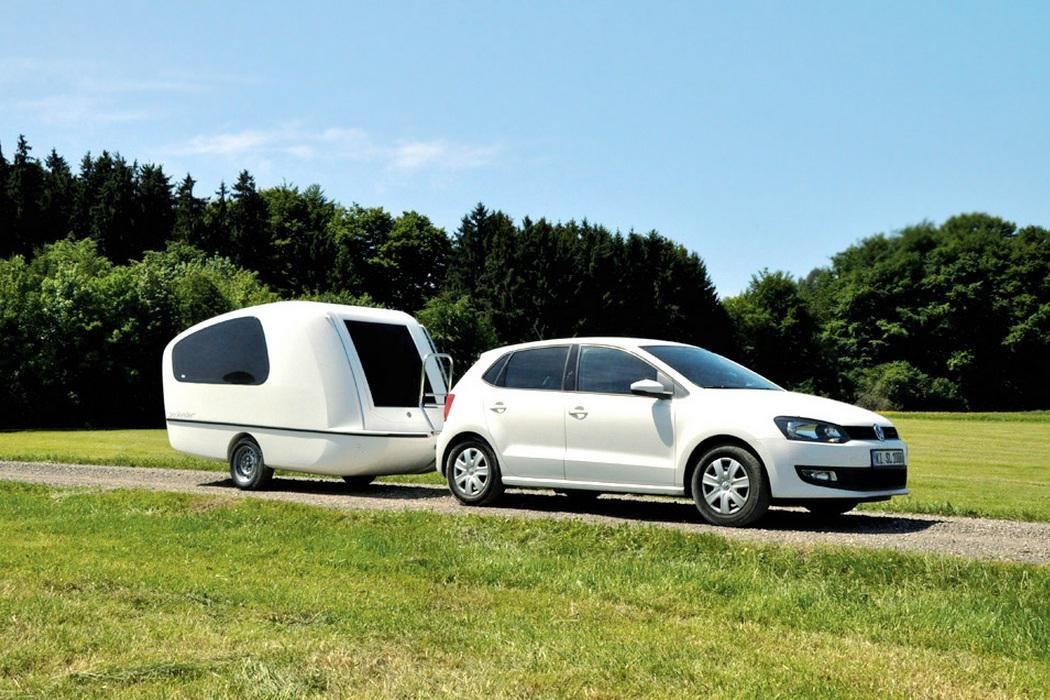 PC: materialicious
Even its look has been made to perfection with facilities that are inbuilt. Some of the features of this camper include: compressor cooler, chemical toilet, a sound system, onboard BBQ, a kitchen. It can be your perfect travelling companion while you make your expeditions to trekking, kayaking or anything else on this earth.
PC: roadtrippers
This camper is easily expandable and can even accommodate even your boat while you decide to rush into the waters. Well what makes this concept product more interesting that it has been created (not built) for the billionaire's personal pet project! It's the world's first production amphibious trailer, made by an eponymous German company. Have an extra of €15,000 and you can have this novel product for yourself. The Sealander's integrated waterproof chassis lets you back the trailer directly into the water and then take off across the waves propelled by a small 5 hp gasoline or electric outboard motor. Inside, the trailer has a kitchenette with sink and small portable toilet. Pair the Sealander with a Water Car for the most amazing road trip or water experience.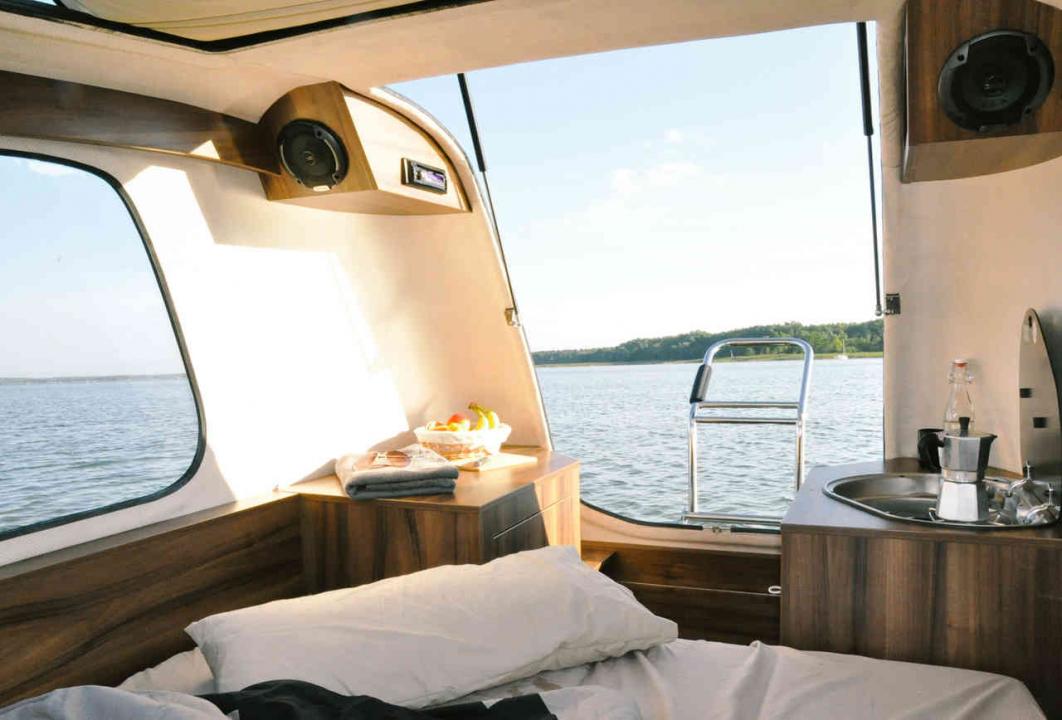 PC: bitcointalk
While you are making your voyage into the river, you can actually smother yourself with the serenity that would envelop this caravan.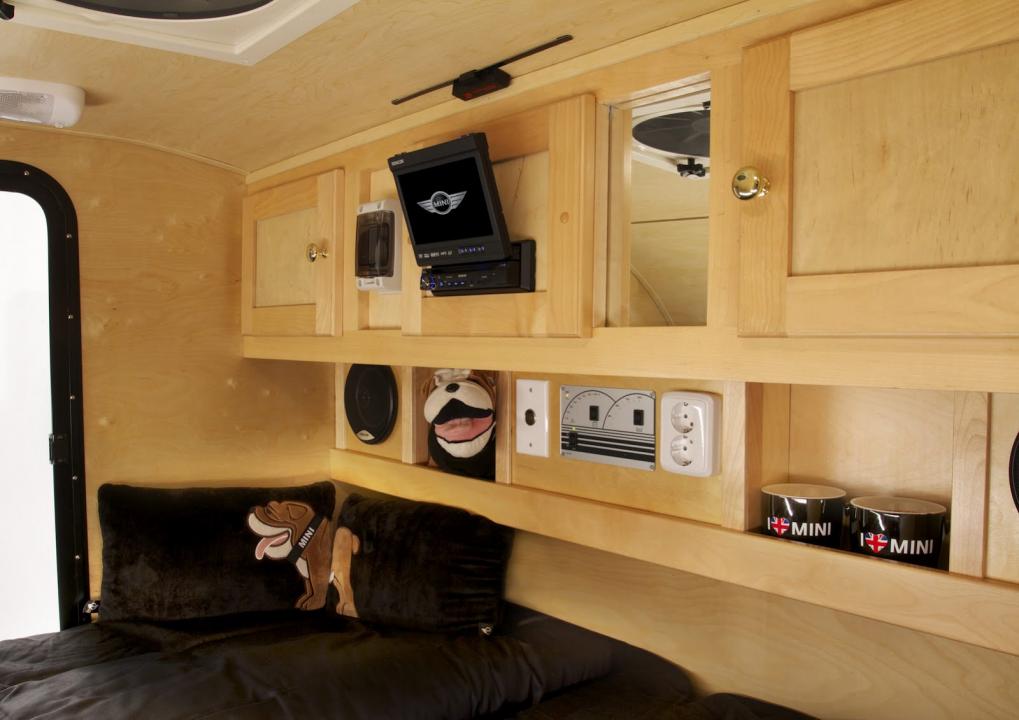 PC: carsscoops
With all the comforts that have inbuilt here you get a yearlong supply of Bourbon to keep you full.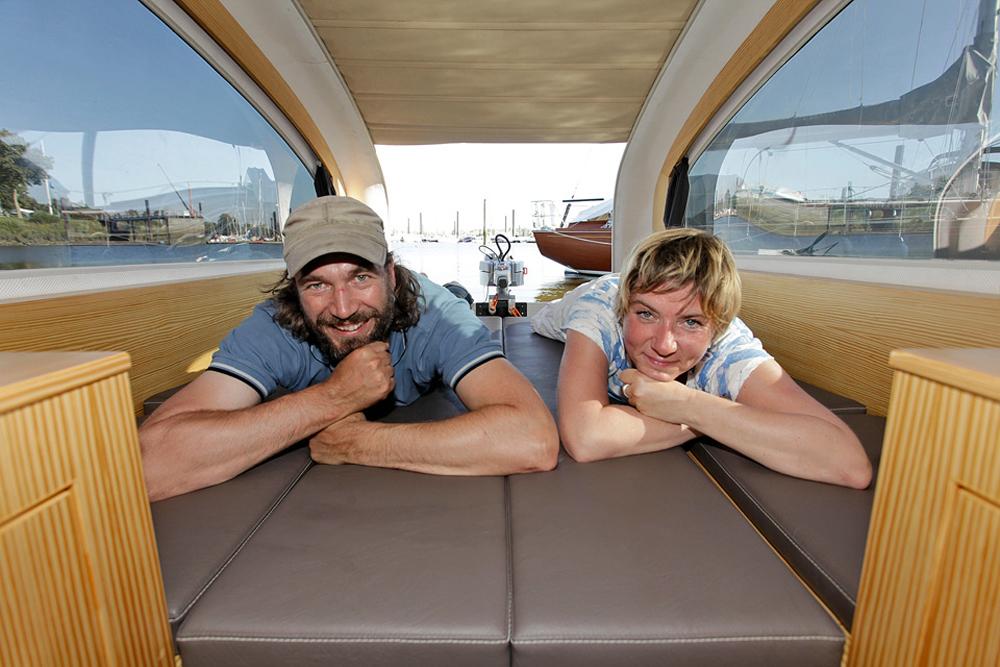 PC: cubeme
Built to perfection, this German-engineered boat and RV hybrid combines the quality and aesthetics of a yacht with the flexibility of a mobile home. You get the best of adventure and homely comfort here.Its space carries Bench seats that can be unfolded to accommodate two sleepers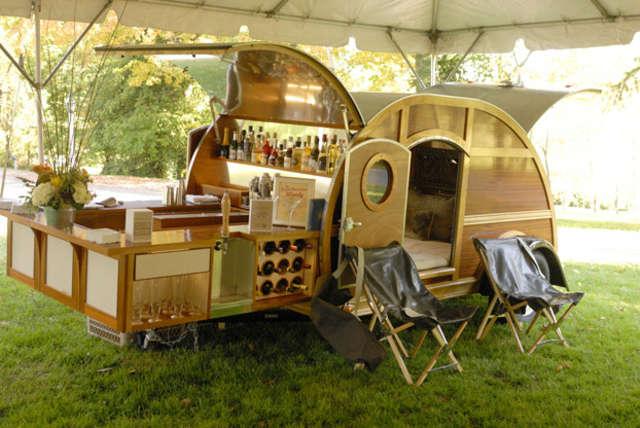 PC: roadtrippers
Morphing itself for both land and sea, this camper is one possession that can open up volumes of luxury such as this bar.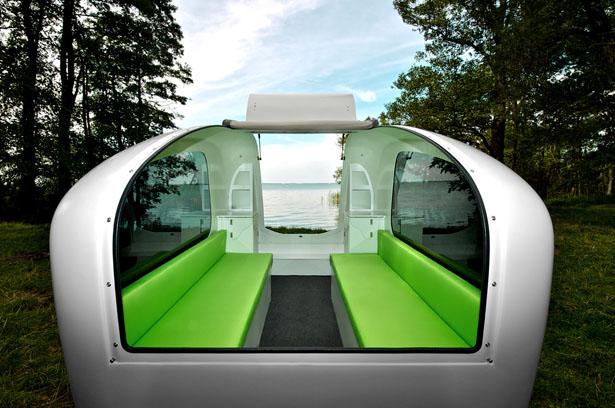 PC: tuvie
Since its hull is made of fiberglass, you can easily tow it by a small to a mid size car.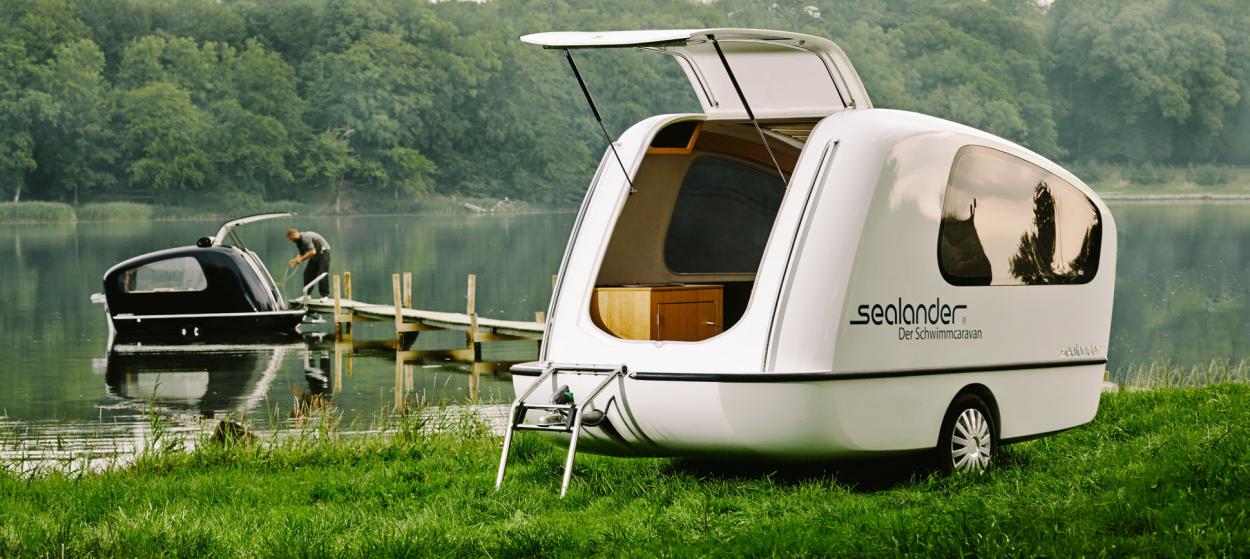 PC: hight3ch
According to Sealander, Depending on the needs of the application [you] can modify the interior modules, or remove them completely. The seats can convert to a spacious deck area. In front of the benches, the cooking and sink modules [can be used as a refrigerator] and heater." The roof peels back to create a star-gazing deck area, and a hydraulic door on the opposite side will let you down to the ground via a tiny ladder. Best of all, the Sealander is the right size to be towed by a mid-size car without any special side mirrors or permits. The Sealander will be available in 2012 for around $20,000.
Well it might not be that easy to take a possession of this modular camper but then just gaze at it to know how travel can become more convenient and pleasurable in the coming years.
You May Also Like To Read:

7 Tips To Keep Your Food Safe During Camping

Worlds First Off-Grid Eco-capsule Home

Baubax- The Worlds Best Travel Jacket!