14 Hidden Islands of Mexico You Should Travel To
* Disclosure: This post may contain affiliate links, which means we may receive a commission if you click a link and book something (there is never any extra cost to you for using these links).
The land of imagination and charm, Mexico's beauty has already been unravelled before the world. However, there are still some quiet and excluded corners in Mexico that remain shrouded from the eyes of the travellers but are laden with so much of innate charm that they need to be recognised before the world of travel. Here is a list of some of the most beautiful but also the most hidden islands of Mexico:
1. San Agustinillo, Oaxaca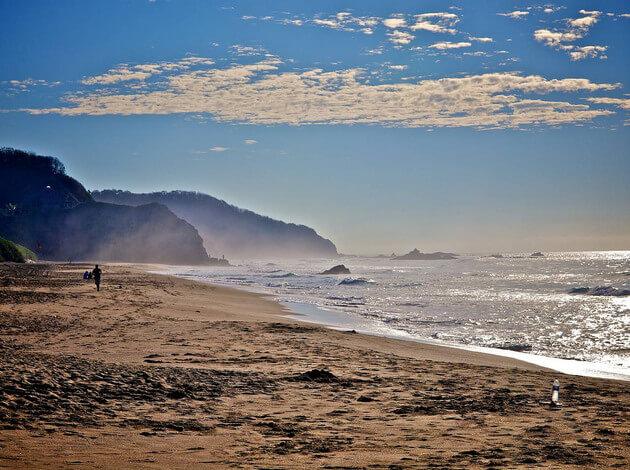 PC: Waywuwei/flickr.com
Located between the already famous beaches of Zipolite and Mazunte, the San Agustinillo is a quaint fishing village that still remains pristine and untouched by tourism. Bestowed with golden sands and transparent waters, this beach on the Pacific coastline dazzles with a shimmering coastline. From here, take the boat tours to watch the sea life that will include sea turtles in the Escobilla nature reserve, and crocodiles at Playa Ventanilla.
2. El Arrecife Alacranes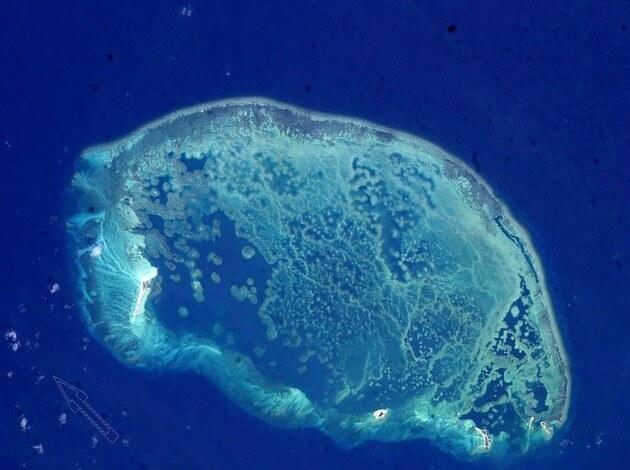 PC: Pixabay.com
Located at some 80 miles off the northern tip of the Yucatan Peninsula, the El Arrecife Alacranes is better known as the Scorpion Reef. This beach is famous for being the hotspot for finding bonefish and the feisty speedster of the saltwater sandflats. Once a quiet fishing village, today this place can also be visited to snorkel or to dive. This is the largest of the five islands that make up the reef and is home a small contingent of Mexican marines and a lighthouse keeper. To spend your holidays here, you will have to bring your own boat along with water and food. For sleeping, only your boat and hammocks will come to the rescue. This is called a true untouched landscape.
Visit Mexico City Itinerary 6 Days to plan an awesome trip to Mexico.
3. Rincon de Guayabitos, Riviera Nayarit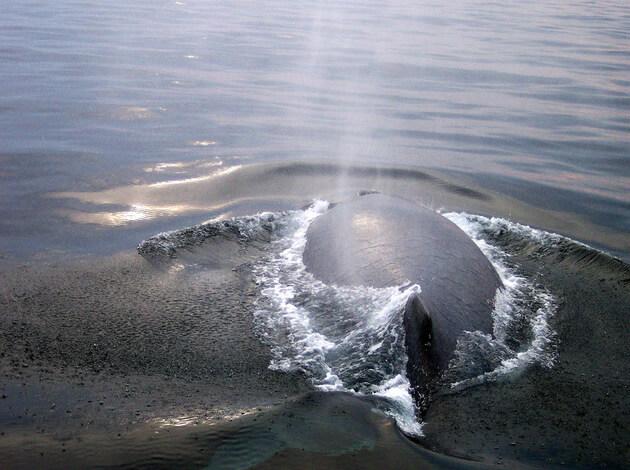 PC: Jaec/flickr.com
A north drive from the luxurious Punta Mita, the Rincon de Guayabitos is a small town but is bestowed with a great beach for a perfect laid back getaway. A dazzling coastline of soft golden sand and tranquil waves, this place is ideal spot for families with young children. Since the beach is still not that famous, you can find all the space and time by yourself here.
Plan a trip to Mexico with Triphobo's Trip Planner.
4. Guadalupe Island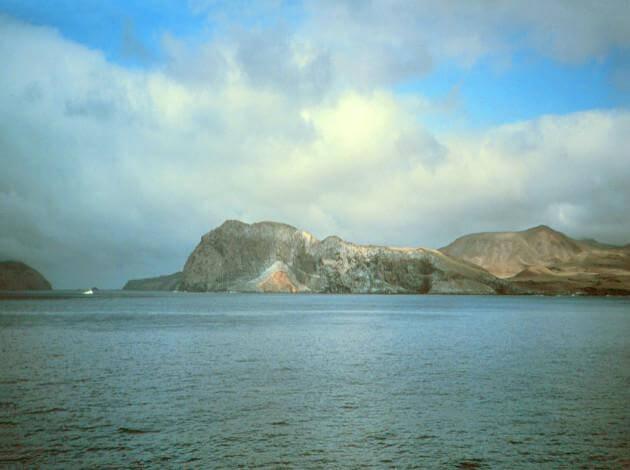 Lying beyond the edge of the Continental Shelf, some 150 miles off the coast of Baja California, the Guadalupe island will give you a perfect feeling of being cut off from the rest of the world. In order to reach here, you will have to take a trip on a "live-aboard" dive boat, but it's sure to be the trip of a lifetime. Populated by lobster and abalone fishermen, this beach is also a great place to watch Great White Sharks, which gather in the waters around the island from July through November.
Also Read: Private Islands You Can Rent
5. Bermeja Island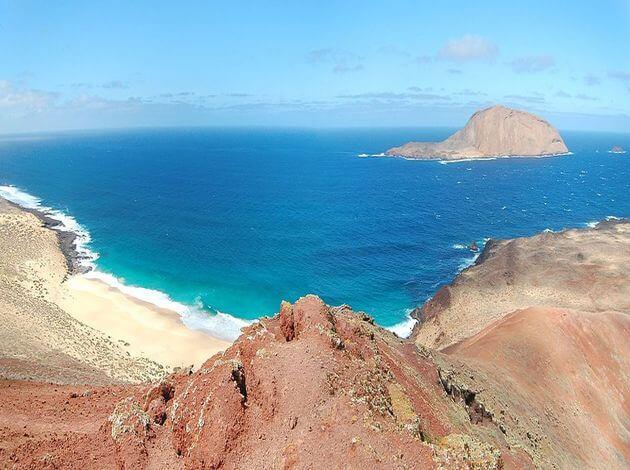 PC: Wikimedia Commons
This island has an interesting history. For centuries, Bermeja Island was taken to be as a spot off the Yucatan Peninsula on maps and nautical charts. However, in 1997, in the midst of treaty negotiations with the U.S. over the demarcation of the shared maritime border in the Gulf of Mexico, the Mexican government sent a survey ship out to check on the islandand found nothing. After that the island is nowhere to be seen. This mysterious vanishing of the island has given birth to some conspiracy theories, including one which holds that the CIA bombed the island back into the sea to frustrate Mexican oil claims in the Gulf. Some also consider that the island was wiped out by an earthquake, succumbed to sea-level riseor simply never existed in the first place. Imagine you find this island and stay over here!
6. The Marietas Islands
PC: Wikimedia Commons
Enclosed within a rocky terrain, the Hidden Beach is one of the beaches on Marietas Islands. In order to reach here, you will have to take an hour's boat ride from the Puerto Vallarta area and can be disembarked only by swimming in at low tide. This is called true romantic hideaway!
Also Read: The Most Romantic Islands in the World
7. Isla Espiritu Santo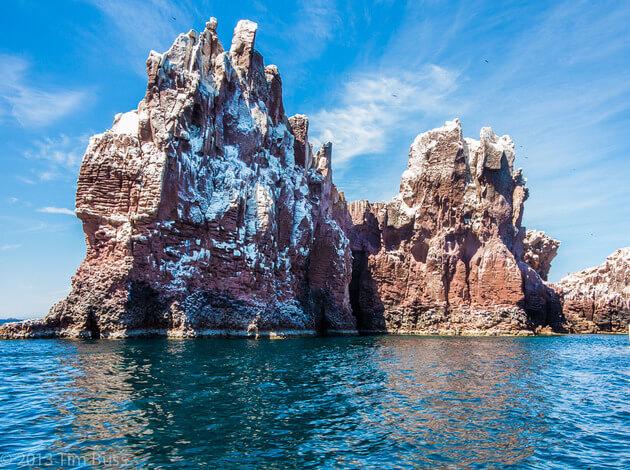 Looking like a bony spine rising out of the Sea of Cortes, the Isla Espiritu is endowed with a pristine charm that also gives way to the best sea kayaking possibilities. The waters off Espiritu Santo often see turtles, rays, dolphins, sharks, and whales.
8. Chinchorro Atoll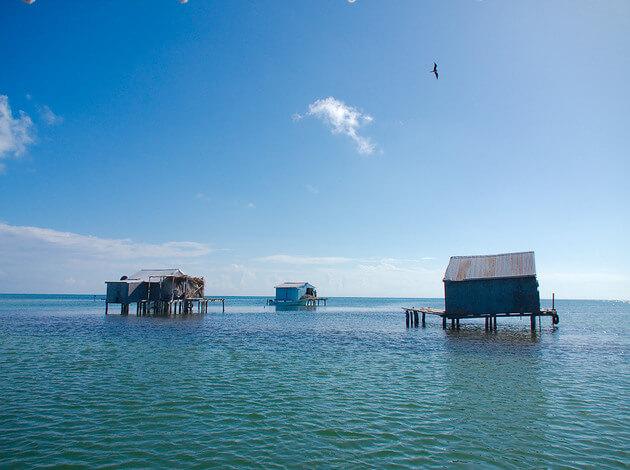 PC: Šarūnas Burdulis/flickr.com
Bordering with Belize, the Chinchorro Atoll is a biosphere reserve that glistens with healthy coral reefs, tropical fish and sharks, the wrecks of two galleons, and an inner lagoon that's home to manatees and crocodiles. For those who know, this a wonderland for snorkelers and for divers. Stay here in a fisherman's stilt house perched over the water, will give you a feeling of other worldliness.
9. Isla Holbox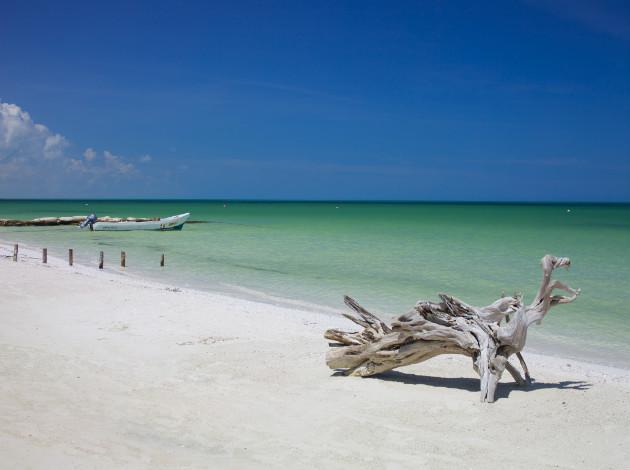 PC: keywordsuggest.org
This is one place in Mexico that still retains its pre lapsarian charm with sandy beaches, blue water, unpaved roads and a low-key vibe. The world's largest fish gather around the island from June to September, and numerous tour operators run boats to see the sharks up close.
10. San Pedro Nolasco Island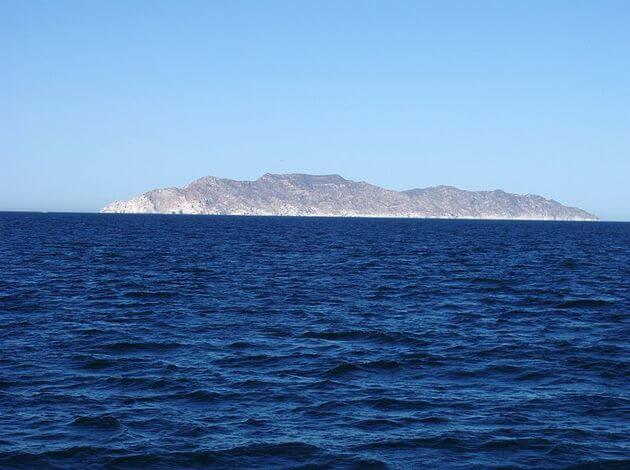 PC: Wikimedia Commons
Take a day trip from the town of San Carlos, Sonora and reach San Pedro Nolasco Island (a.k.a. Seal Island) that houses some of the largest seal colonies in northwest Mexico's Sea of Cortez. On this island you can also visit the wreck of a U.S. Navy submarine that ran aground in 1920 but was towed off the rocks, and sank.
11. Isla de Mezcala
Isla de Mezcala was a religious site in pre-Hispanic times but became famous in the early 1800s, during the Mexican War of Independence, when a group of rebels stayed on this island for four years to fight off Spanish soldiers. Today, you can still see the fighters' rough-hewn stone fort that remains well-preserved.
12. Isla Isabel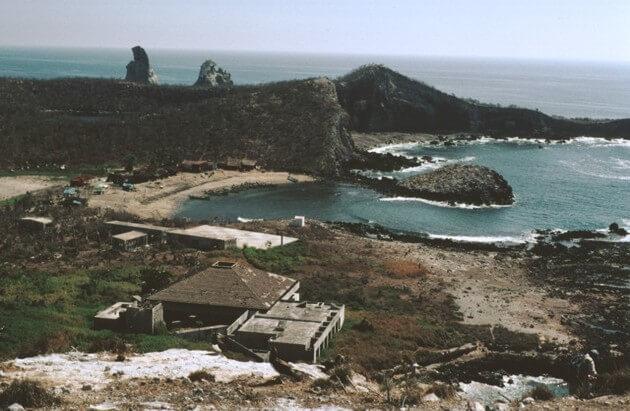 Also called as Mexico's Galapagos, the Isla Isabel is actually a volcanic island, which is also home to mangroves. Enveloped by coral reefs, this island is protected as a national park and is a birder's paradise to spot rare species like red-billed tropicbirds, magnificent frigatebirds, and blue-footed boobies. With its beautiful beaches and turquoise water, this beach makes up for good snorkeling and diving opportunities. Since the island is bit remote, you will have to pack your own food and camping equipment to stay a night here.
13. Xcalak, Costa Maya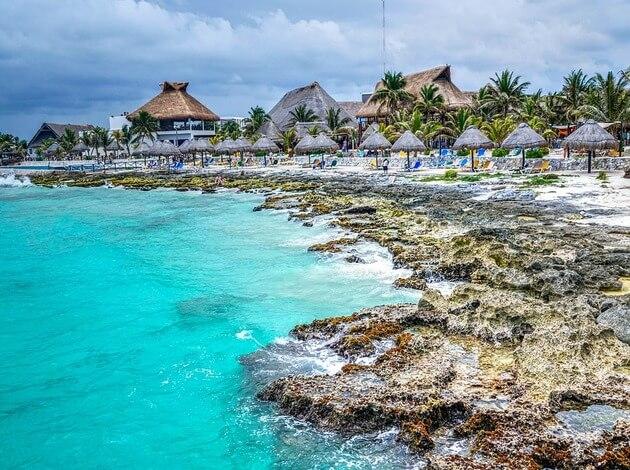 Close to Belize border, Xcalak is the most southerly village on Mexico's Costa Maya. A part of the Xcalak National Reef Park, this village offers excellent recreational diving, snorkeling, fly fishing and deep sea fishing here. Not interested in activities? You can just lie down at the beach and watch the waves passing by.
14. Mulegé, Baja California Sur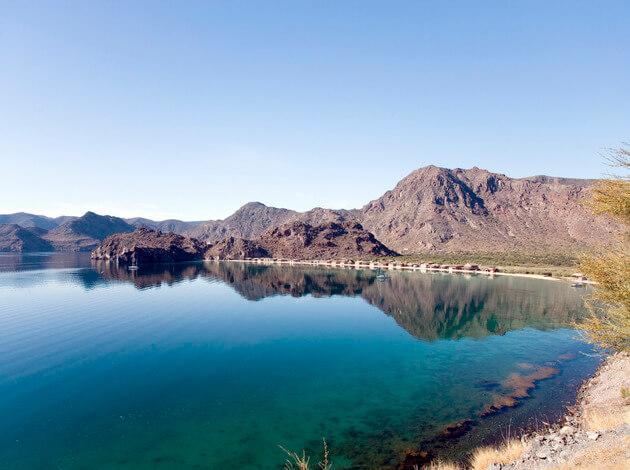 PC: Flickr.com
A quaint little town, Mulege is a quiet town on the Sea of Cortes in Baja California Sur, Mulegé. Located at a distinct position where Santa Rosalia river joins up with the sea, this village looks pretty and charming. However, there is more to this island. It is a great base for exploring Bahia Concepciute, just south of the town. The water off these beaches is warm and calm, perfect for swimming and snorkeling. There are few tourist amenities here, but isn't it what travelling is all about?
So which one of these hidden islands do you fancy to visit?
You May also Like to Read
Most Romantic Islands in the World
Best Islands to Live on for Families