Best Hill Stations In India For Honeymoon
UPDATED Apr 12, 2018
2.9K Views
India is a land of diverse geographical features; hence India is blessed with several hill stations that serve to be excellent destinations for honeymoons. Honeymooners usually look for hill stations that will not just give them solace but also breathtaking experiences that will help the couple cherish these memories & experiences for the rest of their lives. India has many hill stations spread throughout the country, right from Jammu & Kashmir to Tamil Nadu & Kerala. Each hill station has its own unique charm. Some hill stations are famous for their chilled weather, some for their luxurious palaces while some for their snowfall. Here is a list of best hill stations in India for honeymoon.
1. Shimla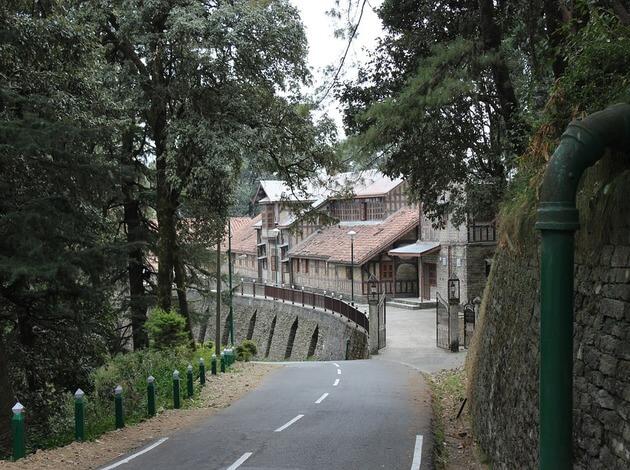 Image Source: pixabay.com
This beautiful hill station also known as the 'Queen of Hill Stations' is an extremely popular destination among couples for their honeymoons. The breathtaking backdrop of snow covered mountains, beautiful lakes and the alluring greenery all form the perfect setting for love to bloom. Shimla is brilliant throughout the year and worth visiting in every season. The pleasant weather in summers, snowfall in winter and the mist and greenery in monsoons make Shimla is extremely endearing and one of the best hill stations in India with snowfall. Few must visit places in Shimla include Summer hills, Annandale, Naldehra & Shaily peak and Chadwick falls.
2.

Gulmarg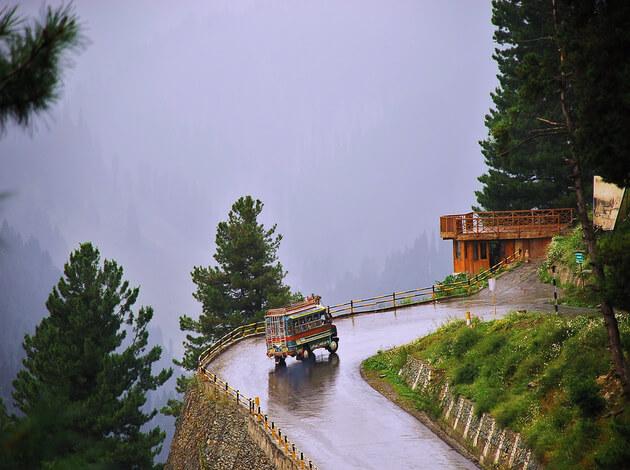 Image Source: Basharat Alam Shah/Flickr
The charming town of Gulmarg is one of the most sought after and famous honeymoon places in India. It is especially popular as a skiing, tobogganing, snowboarding and heli-skiing destination and hence attracts a lot of tourists during the winters. Gulmarg is also known as the heartland of winter sports in India. Gulmarg also boats of stunning panoramas covered in white during winters with fringes of pine & fir trees. Gulmarg also has a pleasant weather throughout the year. Some must visits in Gulmarg include Gondola Lift, Apharwat peak, Verinag, Biosphere reserves and Ningle Nallah.
3. Darjeeling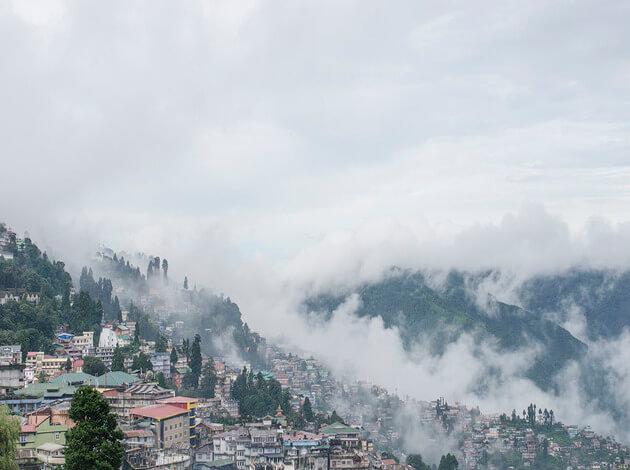 Image Source: Wikimedia Commons
Tucked away at the Himalayan Foothills and set amidst tea plantation, Darjeeling is one of the most scenic and best hillstations in India to visit in December. Darjeeling was once a Summer capital of the British Raj. The toy train in Darjeeling is a special experience all together. This charming town has a rich cultural and history and natural resources as well. The best time to visit Darjeeling is during April June and September December. The best tourist spots include Singalila National Park, Tiget Hill, Observatory Hill and Happy Valley Tea Estate.
Check Out : All inclusive resorts in India
4. Mahabaleshwar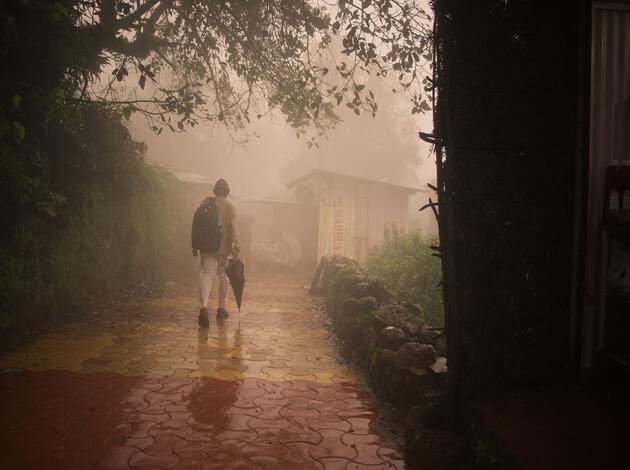 Image Source: Nishanth Jois/ Flickr
This magnificent hill station in Maharashtra once was the summer capital of the Bombay presidency under the British Raj. Owing to this one can see a huge influence on the colonial style architecture in and around this place that adds to the charm. Mahabaleshwar is an evergreen destination that has enjoyable weather almost every month of the year. Tourists generally visit Mahabaleshwar to escape the scorching summers in India. There are a total of 30 spectacular valley viewpoints in Mahabaleshwar and expanses of green lands that are home to variety of flora and fauna. Must visits Venna Lake, Wilson point, Morarji Castle, Mahabaleshwar Market, Mapro garden.
5. Mount Abu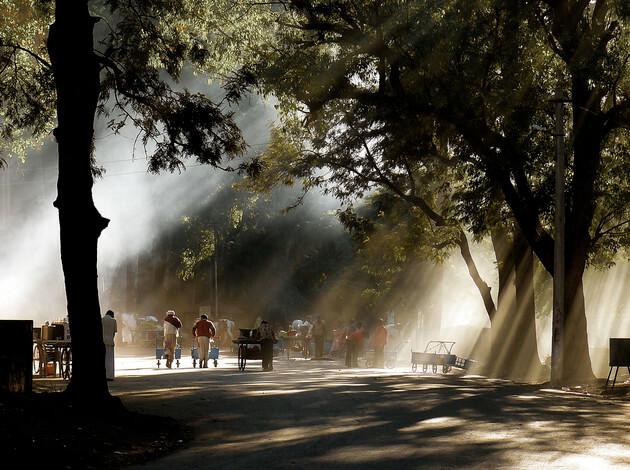 Image Source: Antoine Gady/Flickr
Mount Abu is a beautiful Oasis amidst the barren lands of Rajasthan. Unlike its neighbouring land, Mount Abu is blessed with a variety of flora and fauna, lush greens, stunning lakes and ancient temples. Mount Abu is the only hill retreat of Rajasthan. Couples flock to Mount Abu to enjoy the beautiful sunsets, weather, magnificent palaces and luxurious hotels. Celebrate your love in the land of passionate warriors and lovers. The best time to visit Mount Abu is between February to June. Or from September to December. Places to visit in Mount Abu Dilwara Temple, Nakki Lake, Wildlife Sanctuary, Sunset point and Guru Shikhar.
6. Saputara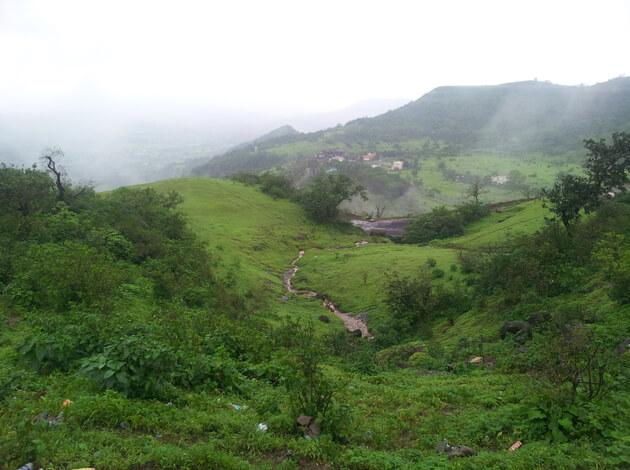 Image Source: Wikimedia Commons
This uncluttered and simple hill station is an ideal place for a laid back honeymoon. Saputara is located at an altitude of 873 meters above sea level and thus has a cool climate throughout the year.If you are a laid back couple you may take a long stroll along the lake or if you are adventurous, you can indulge in treks to nearby Hatgadh fort or the Pandava caves. Saputara also has all the modern amenities including hotels, theatres, parks, swimming pools, boat clubs to give the holistic feel of a vacation. The best time to visit Saputara is during March to November. Must visits Saputara lake, Valley view point, Sunset point, Nageshwar Mahadev temple, Gira falls, botanical gardens, hot springs and much more.
7. Munnar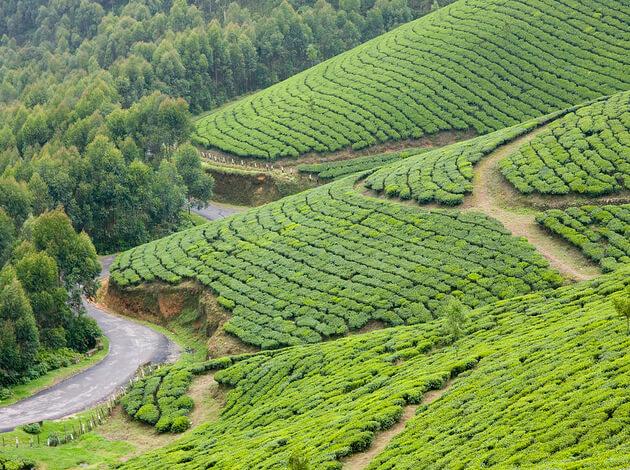 Image Source: Kerala Tourism/Flickr
One of the most famous honeymoon places in South India. Located in Kerala, Munnar looks like it is straight out of a fairy tale book. Quaint cottages with gardens, misty mountains, tea estates, waterfalls engulf you into the fantasy land. Imagine taking a stroll outside your cottage on the cool green grass hand in hand with your partner and sipping on some refreshing tea as you watch the sunset over tea estates to the sound of the waterfalls. Blissful right? The best time to visit munnar is between December to February. Must visits - Windermere Estate, Mattupetty Dam, Anamudi, Attukal Falls, Eravikulam National Park and Devikulam.
Check Out : Best Resorts in Munnar
8. Araku Valley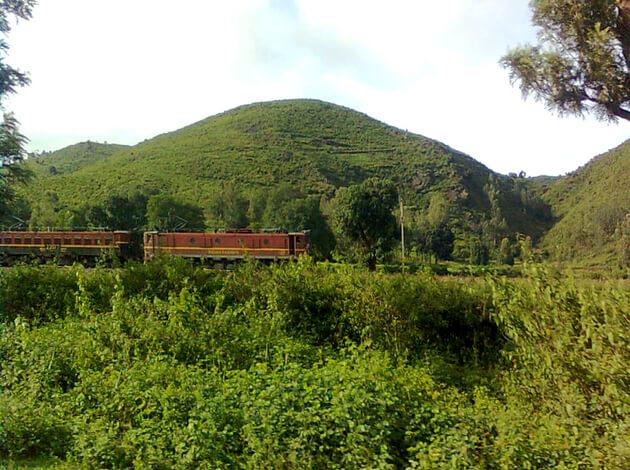 Image Source: Wikimedia Commons
The Araku valley is a splendid hillstation in Andhra Pradesh that boasts of scenic gardens, untouched natural beauty of valleys, waterfalls and steams. It also hosts numerous cultural and historical monuments. The best time to visit Araku is between December to February. Must visits Tribal museum, Borra caves, Kali temple, Submarine Museum, Thotlakonda, Bheemli, etc.
9. Coorg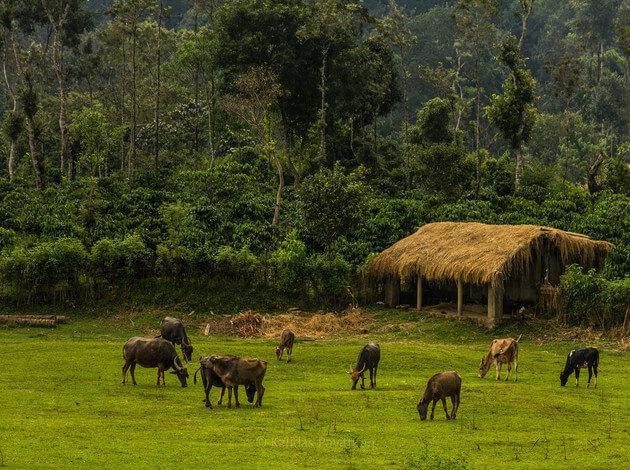 Image Source: Kalidas Pavithran/Flickr
Want to spend your honeymoon in seclusion like Adam & Eve? Consider Coorg. It was probably in Coorg where mother nature decided to settle down for all eternity. The verdant settings, waterfalls, coffee plantations, lakes, temples and parks make couples feel closer to nature. The best time to visit Coorg is from November to December and the best places to visit in Coorg are Abbey Falls, Dubare Elephant Camp, Iruppu Falls, Chettalli, Raja's seat, Bylakuppe and more.
10. Devikulam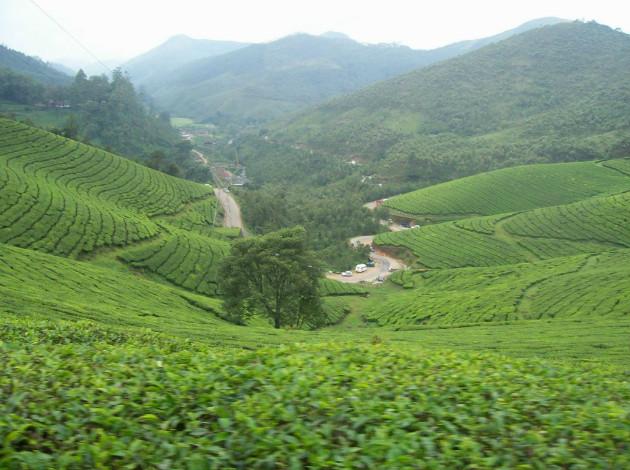 Image Source: Wikimedia Commons
If you and your partner are avid trekkers, choose Devikulam with your eyes closed. This beautiful hill station in Kerala is huddled among lively green slopes and plantations of rubber and tea. It is blessed with glistening blue waters, greens, spices, etc. This place is on getting momentum as a tourist place. Get you bookings done before it gets too crowded. The best time to visit Devikulam is during May to September and from November to February. It is one of the best hill stations in India to visit in December. Places to visit Sita Devi Lake, Marayur, Chinnar Wildlife Sanctuary, Kumily, Idukki, etc
Planning a trip has never been easier, so what are you waiting for. Shortlist from the above mentioned hill stations in India and get your booking done asap.
You may also read: