Top 10 Hill Stations in Maharashtra
* Disclosure: This post may contain affiliate links, which means we may receive a commission if you click a link and book something (there is never any extra cost to you for using these links).
Summers might seem pleasant after a chilly winter but by mid-summer all of us are craving for an escape from the scorching heat. Fortunately for us, Maharashtra has been blessed with a diverse topography that includes the coastal strip, the Deccan plateau, plains and the mammoth Sahyadri ranges that are home to some of the best hill stations of Maharashtra.
Here is a list of hill stations in Maharashtra that you may want to consider to beat the heat this summer or enjoy the onset of the refreshing monsoons in the near future.
1. Amboli - Beauty Queen of Maharashtra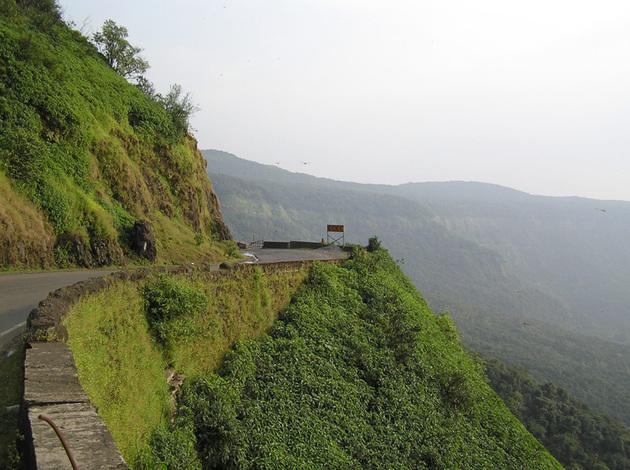 Image Source: Elroy Serrao/Flickr
If there was a beauty contest for hill stations in Maharashtra, Amboli would definitely walk away with the title of the 'Beauty Queen' of Maharashtra. Located at an altitude of 690 meters above sea level, the magnificence of nature at Amboli is simply breathtaking. The dense forest covers and several impromptu waterfalls during monsoons are home to numerous species of flora and fauna, making it an ecological hotspot and a favorite of the environmentalists. Likewise, it was a favorite with the British rulers especially Colonel Westrop who developed the place. During monsoons, the clouds descend over Amboli several times a day as if to caress her. This backdrop is ideal to fall in love over and over again.
Must see in Amboli: Nangartas Waterfall, Hiranyakeshi, Sea View Point, Kavlesaad Point and Mahadevgad.
Make it easy, breezy and flawless! Use TripHobo itinerary planner to create an epic plan for your next vacation!
2. Mhaismal - Mahabaleshwar of Marathwada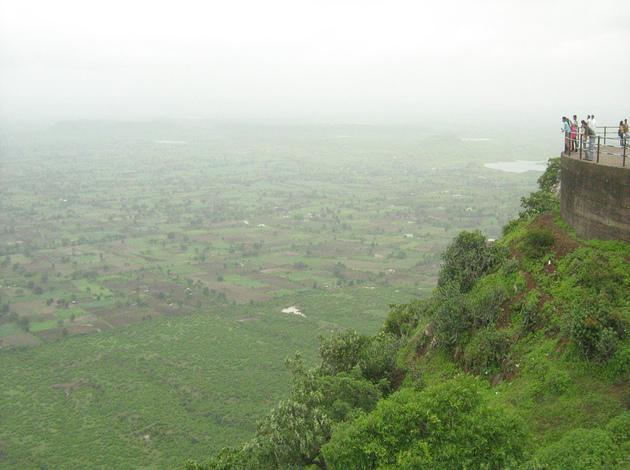 Image Source: Jay/Flickr
Originally called as Maheshmal, the name is derived from the name of the village. A year round destination as the temperature rarely reaches the 32 degree Celsius mark and the lowest goes down to 7 degree Celsius. It is colloquially known as the 'Mahabaleshwar of Marathwada'. Mhaismal hosts breathtakingly beautiful and serene view of neatly laid out farms, hamlets and patches of forests. Situated at an altitude of 1067 meters, the cool climate is a great relief from scorching heat of Marathwada. This is one destination which is closely intertwined with Mythology. The Girija Bhavani temple here is very famous and thousands of devotees throng here for fair that is held on every Chaitra Pournima.
Must visit in Mhaismal: Gorakhnath cave, Grishneshwar temple, Devgiri fort.
Also consider these Top Hill Stations in India
3. Gaganbavda - Bollywood Favourite Hill Station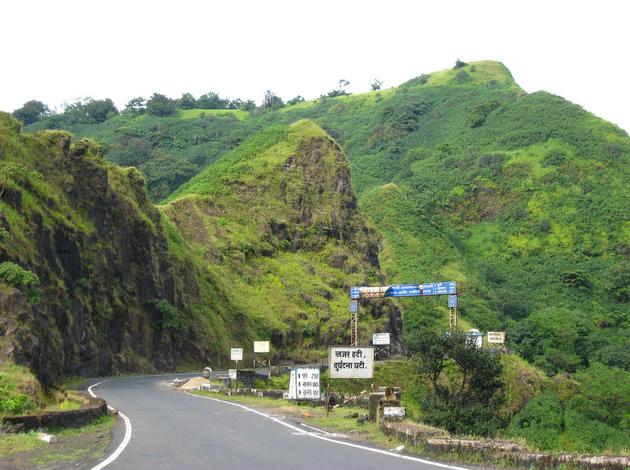 Image Source: jimanish/Flickr
Located in Kolhapur, Gagan Bavda is one of the best in the hall of fame list of famous hill stations in Maharashtra. The picturesque view of the Konkan Coastal region and the lush green Karul Ghat attract many trekkers from all over Maharashtra. Gagan bavda has recently caught attention of the Marathi as well as Hindi film industry due to its scenic panoramas. Throughout the year the climate remains pleasant but is just mind blowing during the monsoons. Imagine having a hot cuppa while soaking in the tranquil view of lush greens and the fog blanket.
Must visit in Gagan Bavda: Shivgad, Mudagad, Shri Gagangiri Maharaj Math, Palsambe Monolithic Temples
4. Igatpuri - Ideal Summer Getaway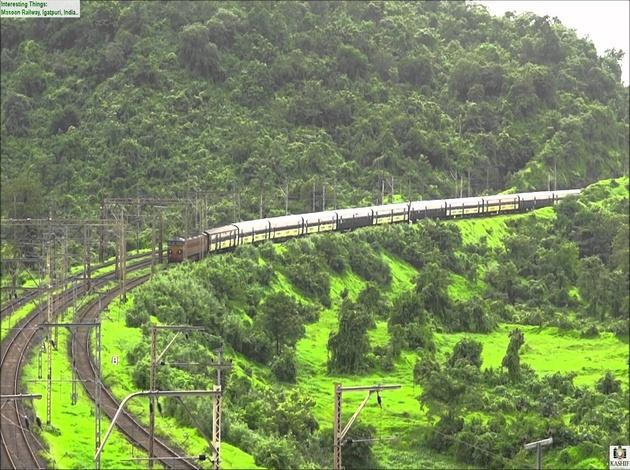 Image Source: Wikimedia Commons
Especially famous for its meditation centers, Igatpuri is one of the best getaway hill stations in Maharashtra during summers. Igatpuri is located at an altitude of 600 meters above sea level. The charming sights from Igatpuri also make it a top choice for filming. It is also a hot spot for hikers and trekkers and has several tourist attractions around it.
Must visit in Igatpuri: Bhatsa river valley, Amruteshwar temple, Tringalwadi fort, Camel Valley, Dhammagiri Meditation Center
Want to try these adventure places in Maharashtra?
5. Panhala - Historical Hill Station in Maharashtra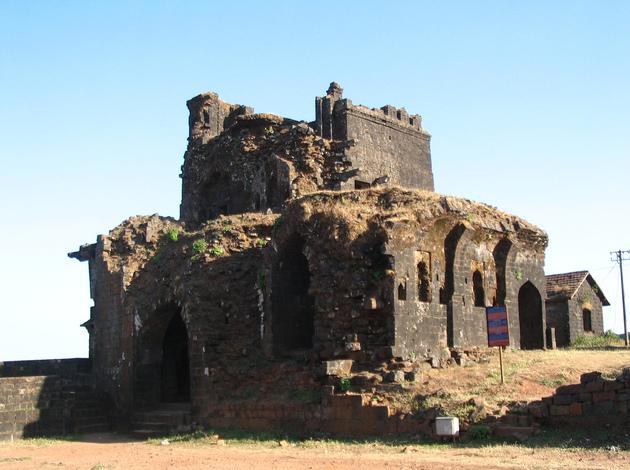 Image Source: Ankur P/Flickr
Situated at an altitude of 754 meters, Panhala is yet another fantastic hill station in Maharashtra. It was the capital of the Maratha Empire between 1782 and 1827 and only place other than his childhood home where Shivaji spent more than 500 days. Panhala is surrounded by gorgeous view of the mighty Sahyadri and also home to some of the fascinating medieval forts in Maharashtra.
Must visit in Panhala: Parashara Cave, Panhala Fort, Water Tank
6. Toranmal - Unexplored Beauty in Maharashtra
Image Source: cool_spark/Flickr
Toranmal is located at an altitude of 1,150 meters above sea level in the Satpura mountain range in Khandesh. Even in the scorching heat on Khandesh, Toranmal remain cool as ever and a haven for people in the nearby regions. It is especially famous as a pilgrimage site for Hindus as they flock in thousands at the annual fair held at Gorakhnath temple during the festival of Mahashivratri. The different spots like the Sunset point and Khadki point witness a major footfall by tourists thanks to the mesmerizing views that they offer. The Nagarjun temple which is located on the slope is also an architectural marvel as it has been rock cut in the hill.
Must visit in Toranmal: Lotus lake, Yashwant lake, Seetakhai waterfall, Cave of Machchindranath
7. Chikhaldara - Hill Retreat for Summer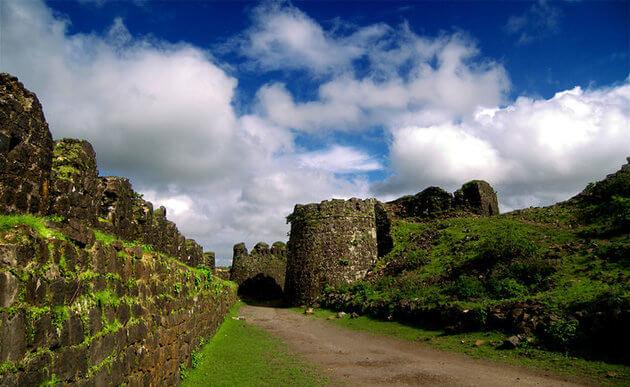 Image Source: Wikimedia Commons
This is the only coffee growing region in Maharashtra that is situated at an altitude of 1,188 meters. It is said that it is here that Bheem of the Pandava clan killed the merciless Keechaka in a hand to hand battle and threw him into the valley. The climate of this region is similar to that of England which led the Britishers to develop Chikhaldara into a hill retreat. The hill station is rich in fauna such as Leopards, Tigers, Sloth bears, wild boars and hosts a truly exclusive collection of flora.
Must visit in Chikhaldara: Pandit Nehru Botanical gardens, Melghat Tiger Reserve, Narnala & Gavligarh forts, Semadoh lake
8. Matheran - Asia's Tiniest Hill Station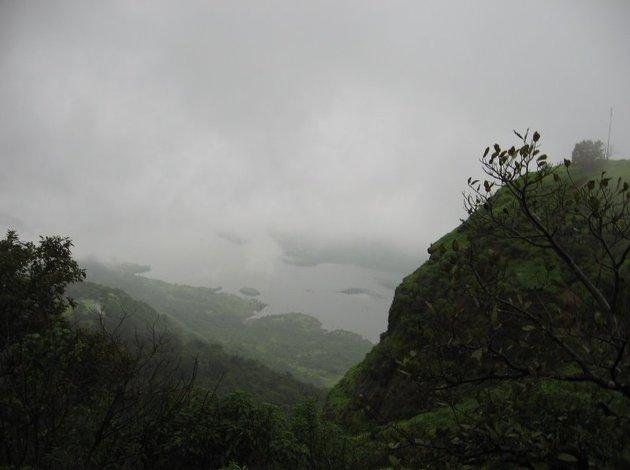 Image Source: Wikimedia Commons
Matheran is located at an altitude of 800 meters above sea level. This Asia's tiniest hill station is a hot favorite among nearby city dwellers for a quick weekend getaway. Inspite of that, Matheran is one of the very few hill stations that remain largely untouched and pollution free as no motorized vehicles are allowed on the tiny unbeaten roads. This quaint little hill station has a lot to offer in terms of scenery from its vantage points or the horse rides and even from the train as it twists and turns around the emerald slopes. The old world charm of Matheran is truly out of this world and definitely relaxing. The delicious fudge and honey are an absolute must try.
Must visit in Matheran: Charolette Lake , Alexander Point, Porcupine point
9. Mahabaleshwar: The Land of 5 Rivers Close to Mumbai, Pune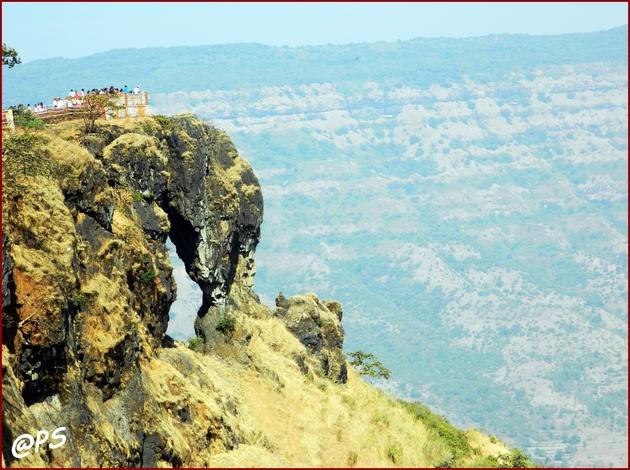 Image Courtesy: Priya Saha
This spectacular hill station was once the summer capital of the Bombay presidency under the British Raj which explains the colonial style architecture and the sophisticated old world charm. The undying charm of Mahabaleshwar attracts visitors from all over India and abroad. Situated at a height of 1,372 meters above sea level, it is the highest hill station in the Western Ghats of Maharashtra. In all there are 30 stunning valley viewpoints in Mahabaleshwar. There are innumerable pleasant paths for relaxing walks. It is the only place in Maharashtra that boasts of being the origin of five rivers.
Must visit in Mahabaleshwar: Venna Lake, Wilson point, Connaught peak, Morarji Castle
10. Panchgani - Blessed with the Goodness of Nature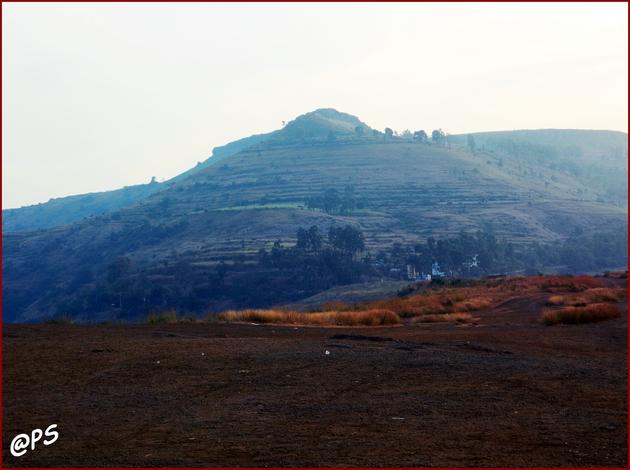 Image Courtesy: Priya Saha
Panchgani's reputation of having a cool climate throughout the year made it a retirement haven for British officials in the mid eighteenth century. It is nestled in between five hills in the Sahyadri mountain ranges that are topped by the second highest volcanic plateau also known as the table land. The table land, Krishna Valley and the different vantage points offer stunning views perfect for relaxing the soul, body and mind, making it one of the top hill stations of Maharashtra.
Must visit in Panchgani: Sydney Point, Dhom Dam, Parsi point
Plan a trip to any of these Maharashtra hill stations this summer and do comment below on your trip.
You may also read: