15 Famous Hippie Destinations Around the World
* Disclosure: This post may contain affiliate links, which means we may receive a commission if you click a link and book something (there is never any extra cost to you for using these links).
Do you wonder what is a modern-day hippie? Where do they live? What did the hippies stand for?
Is this love-is this love-is this love that I'm feeling?
Bob Marley was probably referring to a hippie when he sang this song.
The Hippie movement that began in the 1960s has become more than just that. Its a lifestyle, its hope and it's now almost a religion. Non-conformism is their motto and peace is their means towards a better world. Hippies are arguably the happiest people in the world. And not just because of the marijuana and the music.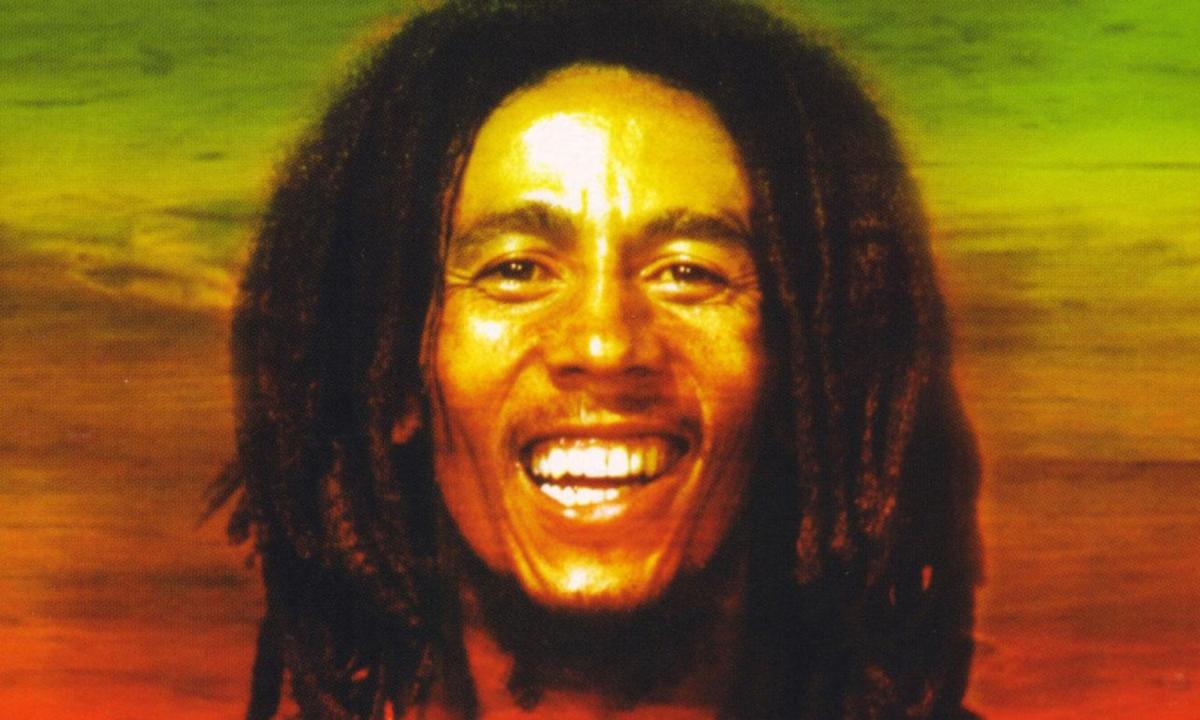 They are not bound by societal expectations and refuse to be a part of the rat race that the rest of the world seems to have embraced. They're not slaves of ambition, greed, and materialism, and prefer to live in a simple world that is close to nature. More and more people across the world are going towards the hippie way of life, shunning the commercial, consumerist world.
Craving a taste of the hippie culture? Our list of hippie holiday destinations will let you vacation like a bohemian and experience how it is to be a hippie for a few days. Freedom, peace, and happiness are in abundance at these places. Be warned you might never want to return home!
Here is the list of 15 famous hippie destinations around the world:
1. Ibiza, Spain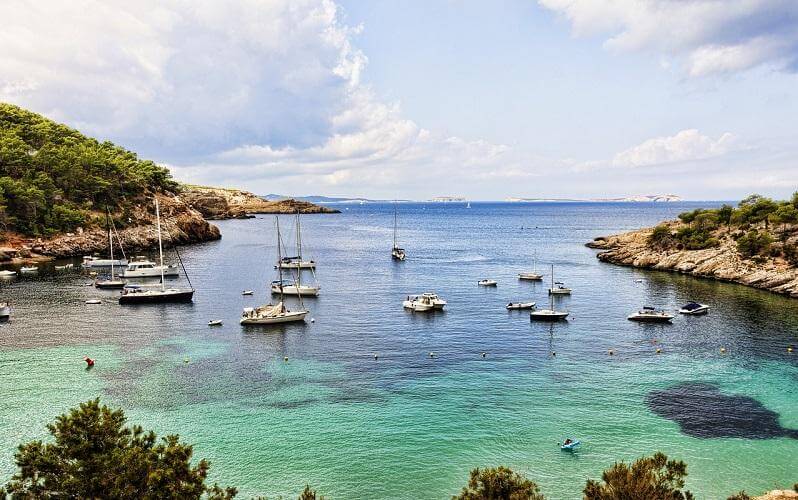 Yes, you read that right. Ibiza is not just for party-crazed teenagers in blaring nightclubs. Ibiza has been the hottest hippie destinations in the world since the 60s and still sees many hippie travelers throughout the year. Even though it has become an overcrowded party island, the natural walking trails and whimsical architecture makes it a much-coveted hippie place.
2. Tulum, Mexico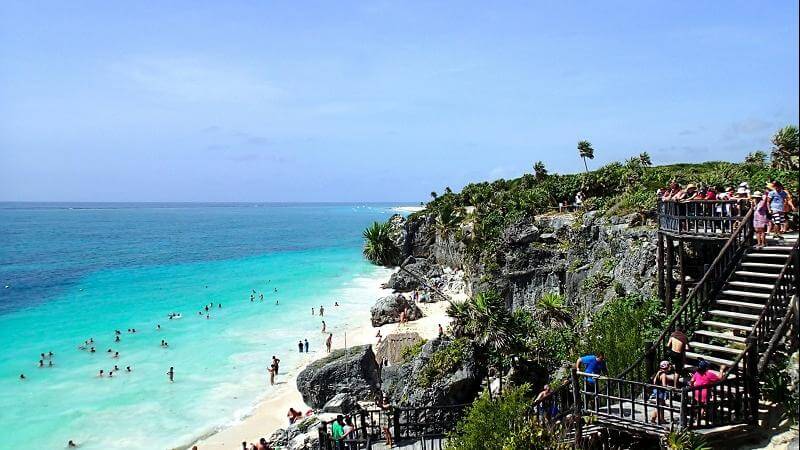 Arguably the most placid place on earth, Tulum is a magical combination of ancient ruins, fabulous coastlines, and charming restaurants. It has everything going for it as a hippie hotspot; it's undiscovered, its got relaxed bistros and bars, and cute local markets that sell everything from dream catchers to local organic produce.
3. Amsterdam, Netherlands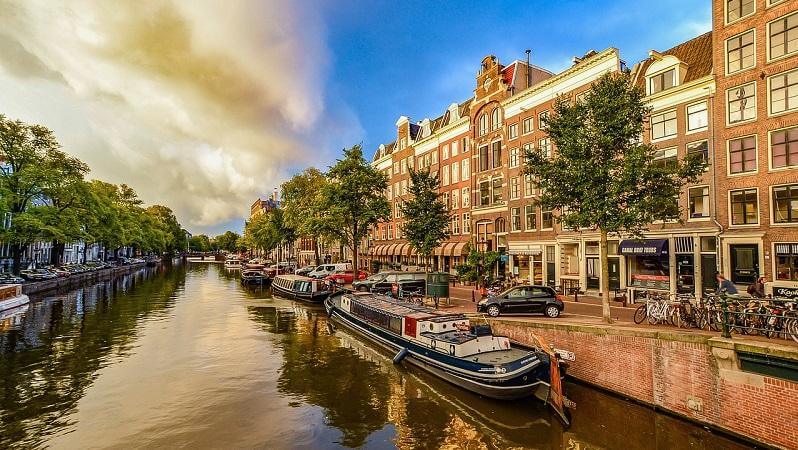 This one is a no-brainer. With its liberal drug policies and freedom of expression, Amsterdam is the hippest city in Europe. Hash cakes galore, Amsterdamers embrace bohemians with open arms and open hearts. Green open spaces, quirky pubs and carnivals aplenty; Amsterdam is the perfect starting spot on the hippie trail.
4. Goa, India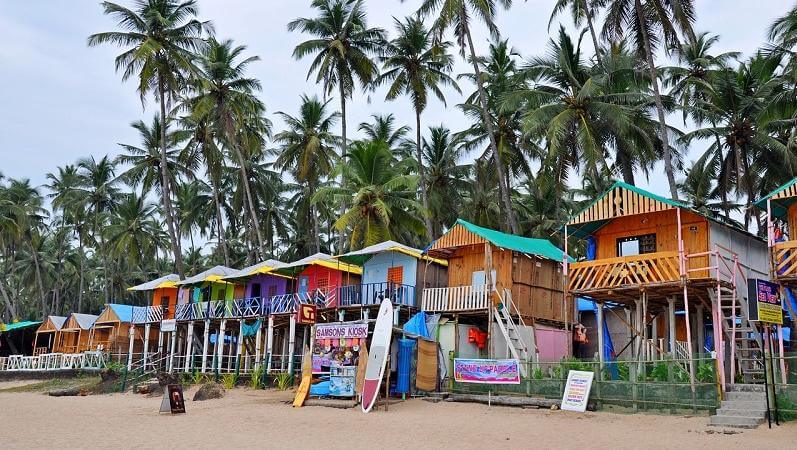 Somebody once truly said that many lifetimes will not be enough to really absorb all the experiences that India has to offer. Even though the country itself is not very hippie-friendly, pockets like Pushkar and Goa especially are extremely popular amongst the hippies. Legendary raves and colorful carnivals are the order of the day at Goa.
5. Himalayas, Nepal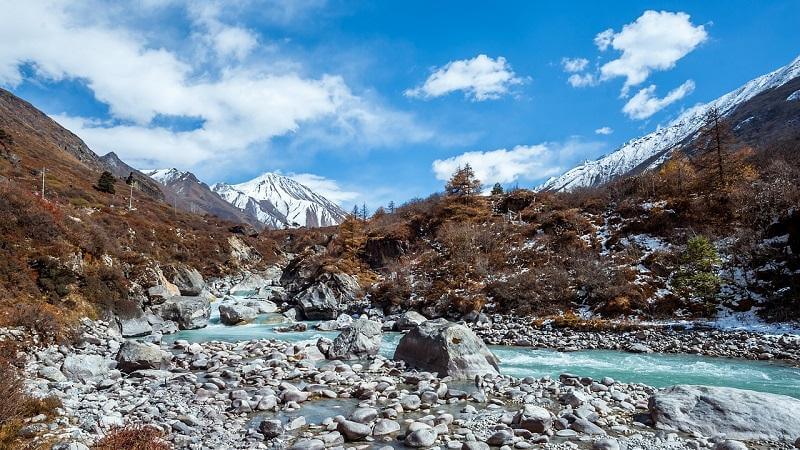 The devastating earthquake notwithstanding, Nepal is a favorite with adventurous hippies. You'd find them everywhere- from the foothills of Himalayas to the magical city of Kathmandu. The crisp, fresh Himalayan air and the sweet smoke of marijuana must be a liberating combination, judging from the popularity of this destination with hippies.
6. Ecuador
Considered by many as the hippie capital of South America, Ecuador is a famous hippie travel destination because of its beautiful ecosystems and the fact that it is quite budget-friendly. You'd find handmade clothing and jewelry, interesting pubs and cafes and a laid back attitude that makes this place extremely gringo friendly. Quito in Ecuador is especially popular amongst the hippies.
7. Nelson, Canada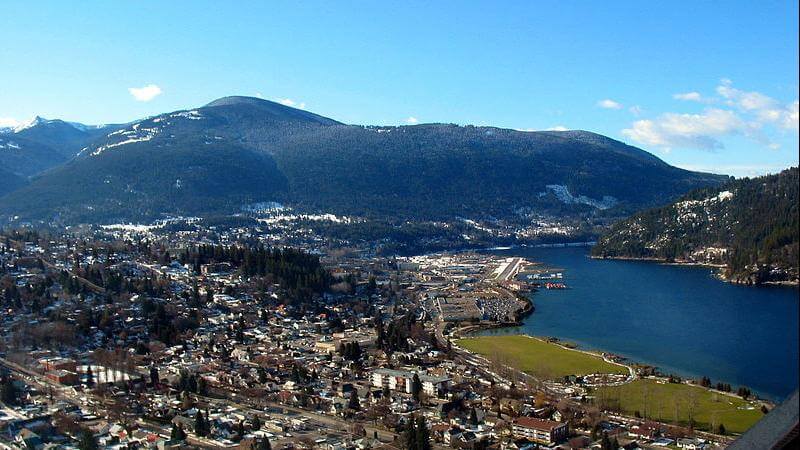 Canada's pot capital Nelson is a bohemian town that has managed to keep its carefree spirit intact. A number of quaint local watering holes and coffee shops are scattered in between heritage structures. It is also unquestionably beautiful, with snow-clad mountains circling it proudly.
8. Nimbin, Australia
Australia was once the underdog of the Hippie culture. However, places like Byron Bay, Nimbin, and Lismore have emerged as havens for the alternative cultures and communities. Nimbin especially is Australia's hippie capital. Just breathe in the air and you'd know what we are talking about. A tiny little village located in New South Wales, Nimbin's counter-culture wave has survived till date and is going strong.
9. Cambodia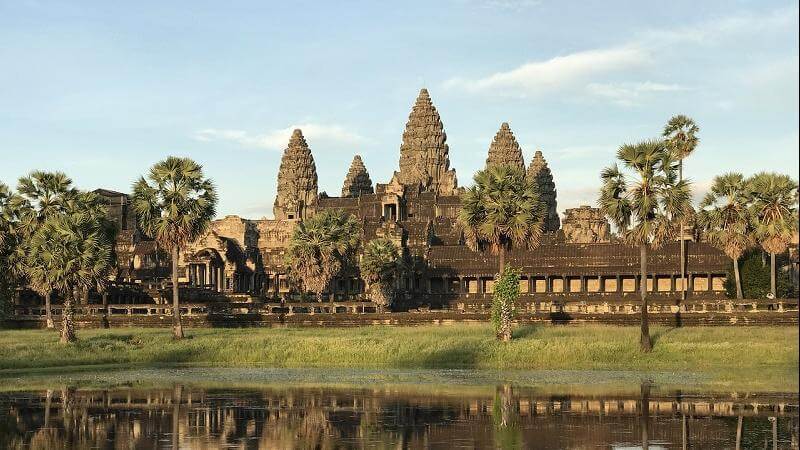 Trust hippies to get underrated destinations in the limelight. When Thailand got ruined by commercialism, these carefree spirits shifted their attention to Cambodia where the birds still sing and nature runs amok. A bit crazy in parts and immensely free-willed, this country has become a hot hippie destination in current times. Get a glimpse from unique club Last Hippie Standing in Otres Corner of Otres Beach.
10. Negril, Jamaica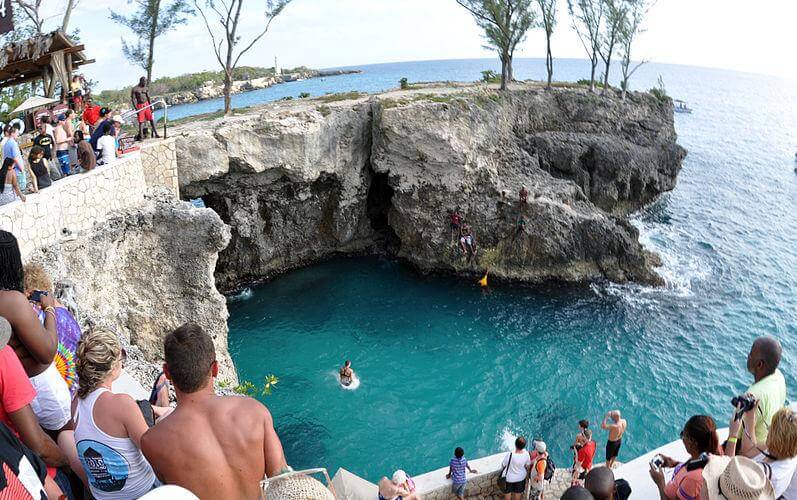 Pristine beaches, blue waters and an absolutely laid-back air that will bring out your inner free-spirit, Negril is one of the most under-rated hippie destinations in the world. Fabulously Bohemian, Negril is not your conventional hippie destination but its laid-back atmosphere, sunny weather and long stretches of beaches will surely give you the much-needed hippie vibe that you are looking for!
11. Eugene, Oregon
Undeniably the best hippie destination in the USA, Eugene is perhaps the most bohemian city in this country. Free willies and merry gringos thrive in this city and the smell of marijuana is never far. In fact, hippies have infiltrated every aspect of the city; from the government to the chamber of commerce even.
What's more, no one will laugh at you if you ask for tie-n-dyed underwear.
12. Olympia, Washington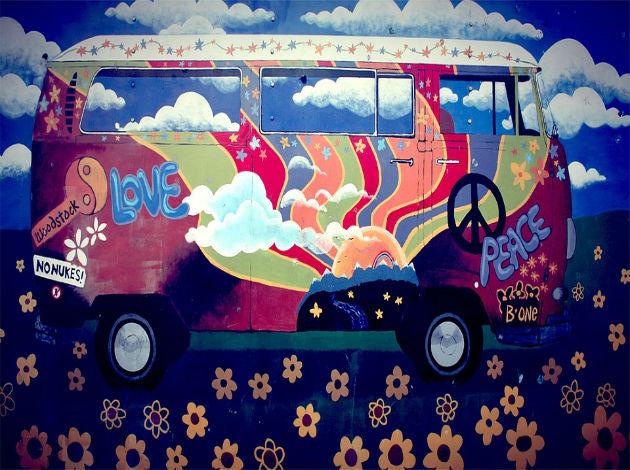 Carefree in spirit, mastering the art of being a hippie is easier in Olympia. This capital city of Washington state is one of the best hippie havens around the world, thanks to its huge hippie population and excellent opportunities for hippies to live peacefully. Splendid organic farms, diverse vegetarian eating options and an opinionated community that raises voice for each good cause they believe in make Olympia one of the best places for hippies to live.
Add to that an experimental college where students can choose diverse fields for undergrad and are not evaluated with traditional grades and we've got a winner!
13. Chefchaouen, Morocco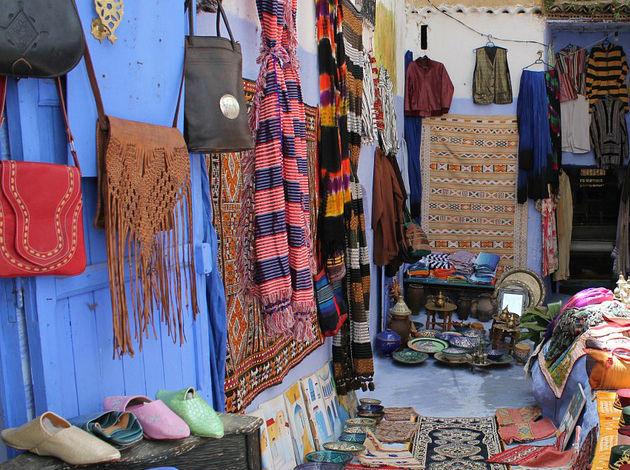 A perfect place for people who are hippy at heart and in hiding! Chefchaouen doesn't bombard itself as a hippie town. But as you walk into its blue labyrinths exploring the rather under-rated destination in Morocco, you will realize that it is hip, copious and excellent hippie destination in its own unique way. Warm locals smiling to you, a care-free spirit in the air and excellent handicrafts and Boho stuff waiting at petite stores, Chefchaouen is a hippie place where you can just be, doing nothing!
14. Bisbee, Arizona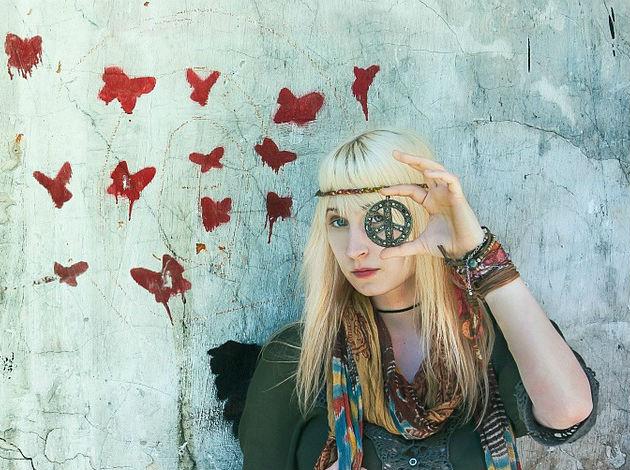 Replete of artists that paint the town red (well, literally in multiple colors), Bisbee is one of the best hippie towns in the USA. Once a mining town, Bisbee has, over the years transformed itself into a vacation spot for hippies.
Lots of colorful festivals happening from time to time, close proximity to the Mexican border (which means there's no shortage of marijuana and poets and artists joining for protests; what more would one want?
15. El Bolson, Argentina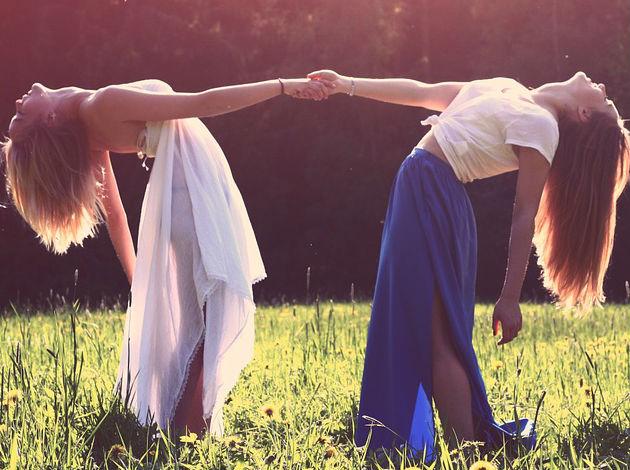 A backpacker's delight, what makes this sleepy town one of the best hippie travel destinations is hard to summarize! It's the abundance of hikes, the fact that it is a non-nuclear area and also an ecological municipality makes it a great place to have that minimalistic, light-hearted, hippie holiday! Comfortable hostels, fresh farm produce, and great beer are some of the best attributes of planning a holiday here. Know the untold story of the Hippie movement in Argentina.
Don't miss out on the 'bosque tallado', an up-hill forest with remarkable wood art on your visit!
Hippie destinations are all heart and are blessed with nature's bounty. They're full of free-spirited people and welcome travelers with much warmth and compassion. The feeling of being a hippie is summed up really well by John Lennon
Imagine no possessions
I wonder if you can
No need for greed or hunger
A brotherhood of man
Imagine all the people
Sharing all the world.....
Know more about Hippie Culture and Destinations
A Brief History Of The Hippies, The 1960s Movement That Changed America
The Most Hippie Towns in America
Frequently Asked Questions about Hippie Destinations in the world
Q. What city has the most hippies?

A. Ibiza in Spain, Goa in India, Negril in Jamaica, Tulum in Mexica, Eugune in Oregon, and Amsterdam in the Netherlands are some of the cities with the most hippie population.

Q. Where do hippies go to India?

A. Hippies in India usually go to Goa, Kasol, Manali, Rishikesh, Hampi, and Varkala.

Q. What is considered hippie music?

A. Hippie music can probably be identified by the combination of traditional folk and psychedelic music styles it has. Some popular Hippie songs are - Blowing in the Wind by Bob Dylan, Imagine by John Lennon, Let It Be by The Beatles, and This Land Is Your Land by Woody Guthrie.

Q. Where do the hippies live in Florida?

A. Places in Florida where hippies live are Lauderdale-By-The-Sea, West Miami, Palm Beach. Wilton Manors, and Bay Harbor Islands.

Q. What are some hippie words?

A. Words flower power, free love, give peace a chance, and happy trails usually have some or the kind of relation with hippies and their ideologies.