10 Popular Historical Caves In India
* Disclosure: This post may contain affiliate links, which means we may receive a commission if you click a link and book something (there is never any extra cost to you for using these links).
The earliest civilized man is said to have made the caves his home, and though we have come a long way from the Stone and stick Age our fascination for caves and the myths associated with them has not subsided a bit. India, being the land of mysteries and spirituality, has a countless number of caves with fascinating legends and historical significance associated with them.
Some of the more popular and significant historical caves in India that you should definitely check out next are:
1. Ajanta & Ellora Caves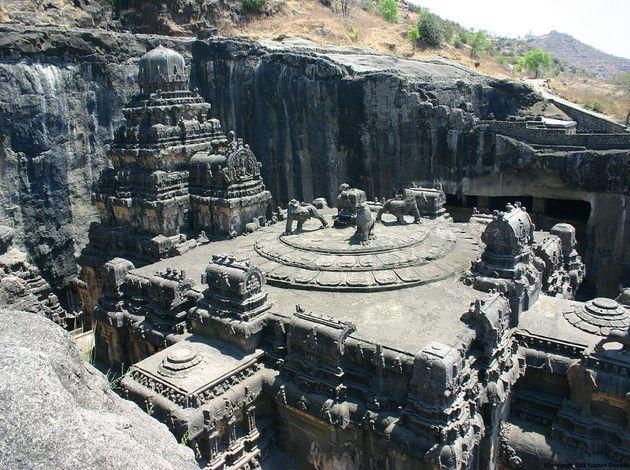 Hardly needing any introduction, the famous Ajanta and Ellora Caves signify the pinnacle of Indian craftsmanship. The oldest caves in Ajanta date back to the 2nd century B.C. and most in Ellora were formed between 5th and 10th century A.D. The artwork here is a mix of Hindu, Jain and Buddhist cultures.
Why Visit: Paintings and sculptures in Ajanta and Carvings of Ellora
Where: Aurangabad, Maharashtra
2. Mawsmai Caves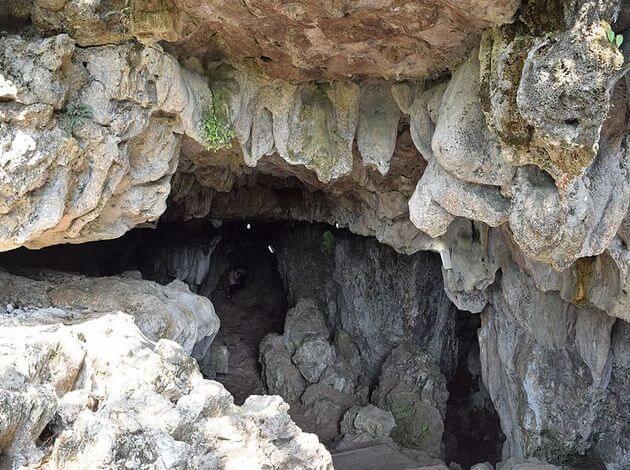 Located near the wettest place on Earth, the Mawsmai caves are beautiful limestone caves with a number of huge chambers and passages. They are fully lit up, unlike other Indian caves which are dark and desolate, making it convenient for tourists to explore them.
Why Visit: Beautiful stalactite and stalagmite formations inside the cave
Where: Cherrapunjee, Meghalaya
3. Khandagiri and Udayagiri Caves
PC:Wikimedia Commons
The Khandagiri and Udayagiri caves are famous with tourists and visitors because of their religious and historical significance. Jain monks are believed to have stayed here in the past and one can find many sculptures and artwork to validate this belief. These ancient caves are a short distance away from the capital of Orissa, thus being easily accessible for visitors.
Why Visit: Interesting carvings, artworks and ancient relics, Tiger's Mouth cave
Where: Bhubaneswar, Odisha
4. Pataal Bhubaneswar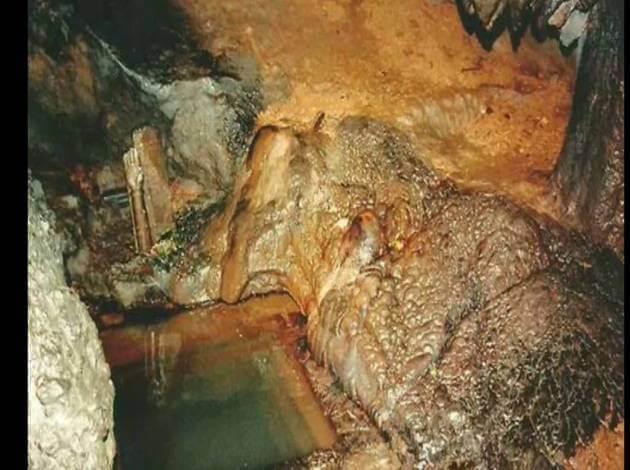 The ancient Pataal Bhubaneswar is a limestone cave that is extremely popular amongst Hindu pilgrims and devotees. The cave is said to be the abode of all Hindu deities. The cave is electrically lit to make touring convenient for visitors and the cave has a number of interesting structures to look out for.
Why Visit: Various natural and man-made religious sculptures, beautiful stalactite and stalagmite formations
Where: Bhubaneswar (near Gangolihat), Uttarakhand
5. Badami Cave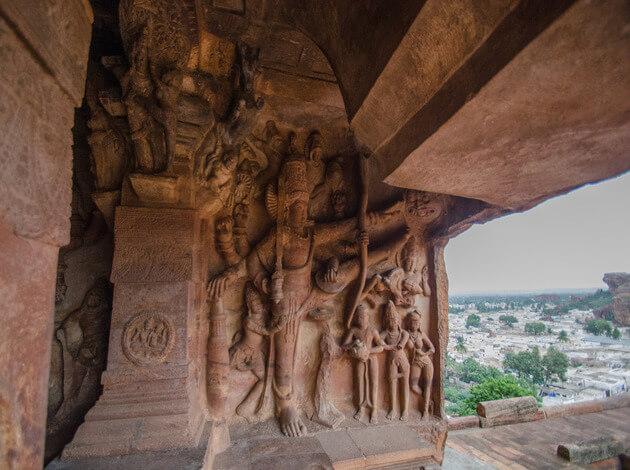 PC: Ashwin Kumar/Flickr
The 6th century Badami Caves are exceptionally famous and a popular tourist destination in Karnataka. The caves are set in a picturesque location, right at the mouth of a green ravine, and the Hindu and Jain temples built inside are a perfect combination of North and South Indian styles of architecture.
Why Visit: Three caves dedicated to Hindu deities and one for a Jain temple, intricate carvings and beautiful locale
Where: Badami, Karnataka
6. Bhimbetka Rock Shelters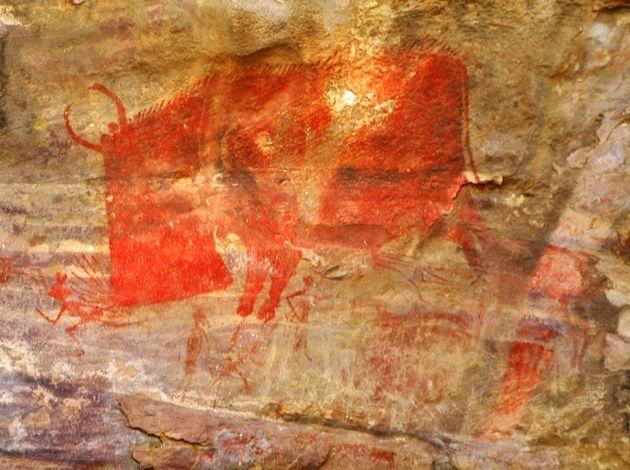 Possibly the oldest caves in the Indian subcontinent, The Bhimbetka Rock Shelters are a group of almost 700 caves dating back to anywhere between 100,000 to 30,000 years ago. The name translates to "sitting place of Bhima" as it is believed the Pandavas rested here for a while. The paintings here depict the life events of humans in the early Stone Age.
Why Visit: Many Stone Age rock paintings dating back to thousands of years.
Where: Bhojpur Raisen, Madhya Pradesh
7. Elephanta Caves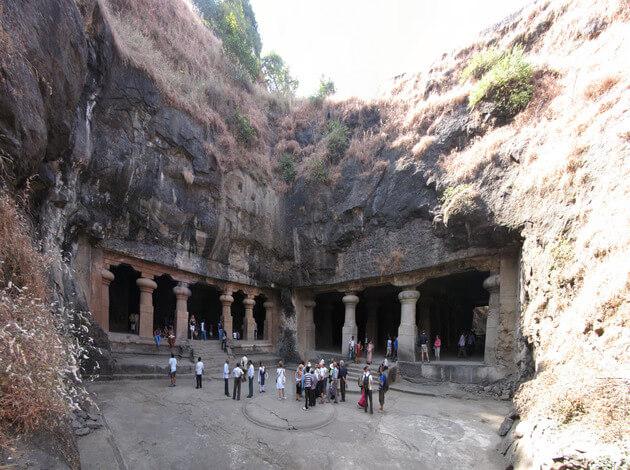 One of the most popular caves in India, the Elephanta Cave is located on an island and can be approached by a ferry. There are seven caves here dedicated to Hindu and Buddhist religions. These caves have wonderful carvings and sculptures cut out from a single rock dating back to the 5th century A.D.
Why Visit: Sculptures detailing the different forms of Lord Shiva, huge elephant sculptures.
Where: Gharapuri (Near Mumbai), Maharashtra
8. Krem Liat Prah
The Krem Liat Prah is very popular across India for its great length and is a very popular spot for spelunking. As the cave is being further explored, more and more cave systems are being discovered, thus extending the length of the original cave. Infact the cave is the longest cave system in the whole Indian subcontinent.
Why Visit: Unbelievable long length, Massive trunk passage called Aircraft Hangar.
Where: Jaintia Hills, Meghalaya
9. Belum Caves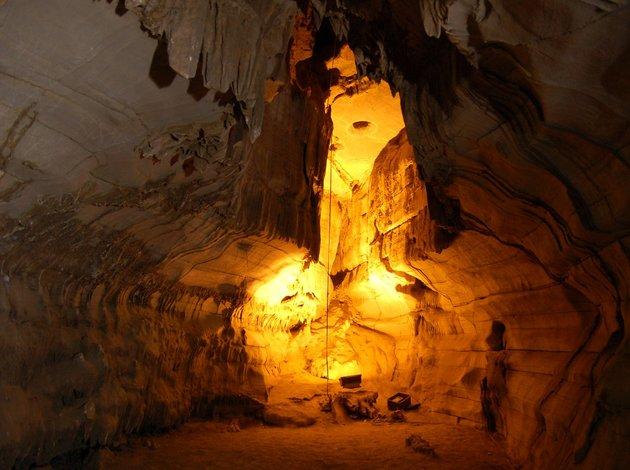 Said to be the second longest cave in India, the Belum Caves extend to almost 4 kilometers in length and are made up of Black Limestone. Currently, only around 1.5 kilometer of the cave is open to tourists but is sufficient for viewing and comprehending the splendor of the cave.
Why Visit: Large size, wonderful stalactite and stalagmite formations
Location: Kurnool, Andhra Pradesh
10. Jogimara & Sita Bengra Caves
The Jogimara and Sita Bengra caves are well known for their religious significance to Hindus and also as the site of one of the world's oldest theatre. The caves are accessible through a narrow tunnel called Hathipol which is large enough to accommodate an elephant. Legend has it that Lord Rama along with Lakshmana and Sita live in these caves, thus giving the name Sita Bengra.
Why Visit: Religious significance for Hindus, picturesque natural beauty.
Where: Puta, Chhattisgarh
These caves are just a handful of the many adventurous and exciting locations that can be found all over India. If you know of any more fascinating places, do tell us by writing in the comments section below!
You May Also like to Read
Foreign Travelers Who Visited Ancient India