13 Historical Places In Sri Lanka
* Disclosure: This post may contain affiliate links, which means we may receive a commission if you click a link and book something (there is never any extra cost to you for using these links).
The Island country of Sri Lanka in the South-east Asia looks like it is secluded and separate but it is not. With a number of scenic locations and pristine beaches, Sri Lanka attracts tourists from all around the world. A prominent Buddhist country that has traces of human settlements dating back to more than 125,000 years, it is one of the ancient and historic locations in the world. Besides this, Sri Lanka also has plenty of places that are a part of UNESCO World Heritage sites with deep roots.
So here are 13 major historical places in Sri Lanka you need to explore now.
1. Polonnaruwa - A UNESCO World heritage Site

Once a thriving, commercial capital of Ceylon (Sri Lanka's old name) an estimated 800 years ago, the ancient city of Polonnaruwa is a part of UNESCO World Heritage sites. This glorious city of that time is now one of the major historic sites in Sri Lanka with archaeological remains.
Major Attractions: Buddha statues at Gal Vihara, Royal Palace, Polonnaruwa Vatadage, Lankathilaka temple and Rankot Vihara.
Distance from Colombo: 237 km.
Special Note: The best way to explore the ancient city of Polonnaruwa is through rented bicycles.
2. Sigiriya - Historic Rock Fortress in Sri Lanka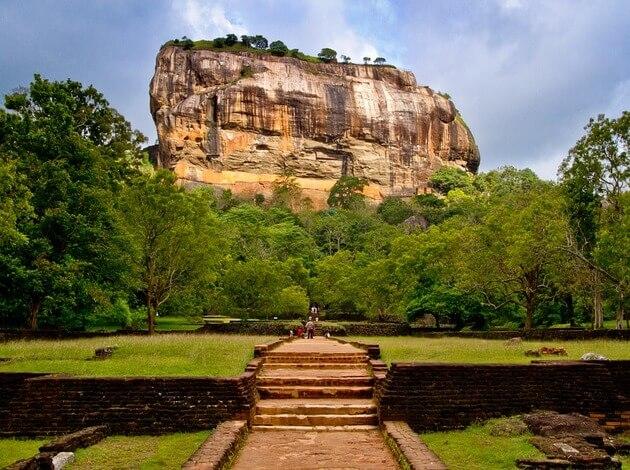 Popularly known as the Lion Rock, Sigiriya is a rock fortress that is dominated by a massive column of rock towering over 200 metres high nearly touching the sky. The view from the plateau is astonishing and has attracted visitors from worldwide. As history has it, King Kasyapa (477 - 495 CE) built his palace on top of this plateau and inscribed the walls with colorful frescoes. This valuable monument is also listed under the UNESCO World Heritage sites and is truly a historic place to visit.
3. Galle - A Dutch famous Historic site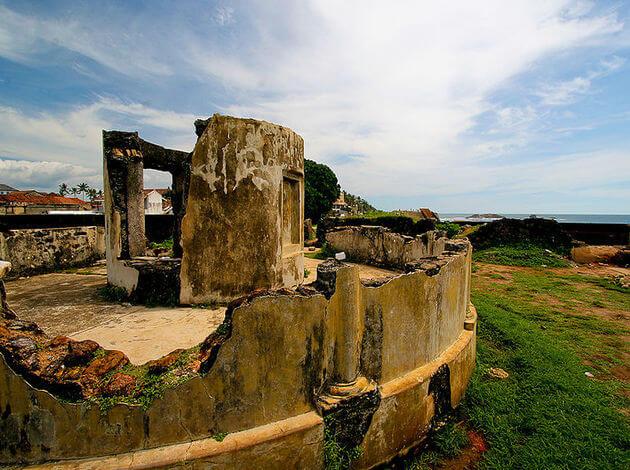 Galle - With the aroma of the scent of the spices and seashore winds, Galle is one of the must visit places in Sri Lanka. Occupied by the Portuguese during the 16th century, Galle has a wonderful collection of Dutch architecture styled buildings and is a place of trade. Galle fort, which occupies a land area of 36 hectares, is one of the prominent historic features of Galle.
4. Anuradhapura - Historic center of Buddhism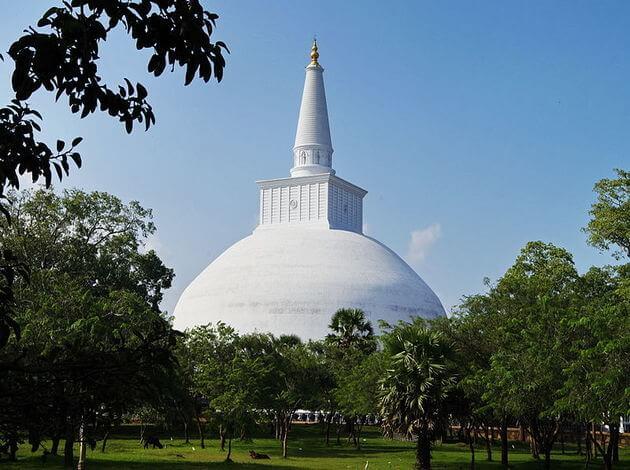 PC: Commons.wikimedia
The capital city of the North Central province, Anuradhapura is a UNESCO World Heritage site and is the place that was the center of Theravada Buddhism. The Sacred city of Anuradhapura is built around the fig tree (known as the tree of enlightenment) and carries historic ruins that include a rich collection of archaeological monuments, brick towers and ancient sites.
Attractions Nearby: Jaya Sri Maha Bodhi, Abhayagiri vihara, Ruwanwelisaya, and Kuttam Pokuna.
Distance from Colombo: 201 km
5. Kandy - Home to the Temple of the Tooth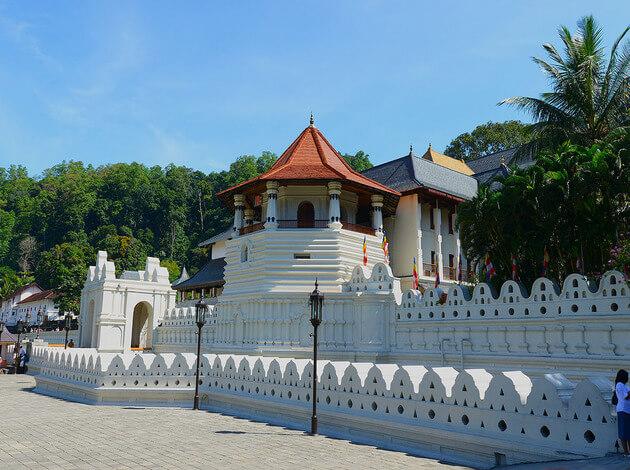 PC: Koshy Koshy/flickr.com
The second largest city in Sri Lanka only next to Colombo, Kandy was the last capital of the ancient King's era. Lying amidst the hills in the Kandy plateau, the city boasts with sub-tropical scenes that are refreshing for the senses. Kandy also has enough historic attractions that would make an ideal tourist destination including the famous Temple of the tooth, a significantly old sacred place in Sri Lanka.
Attractions Nearby: Temple of the tooth, Kandy Lake, Royal Palace of Kandy and the National Museum of Kandy.
Distance from Colombo: 115 km
Special Note: Rent a Scooter
6. Dambulla - City of Historic caves and the Golden temple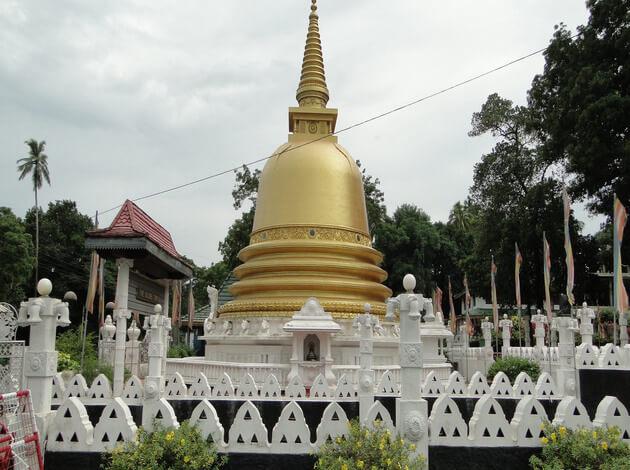 PC: Ankur P/flickr.com
Said to be inhabited as early as 7th - 3rd century BC, Dambulla is a commercial yet holy location that is full of historic caves and temples. Bustling with local wholesale markets, Dambulla is popularly recognized for its Golden Temple. The ancient historical site also has an International Cricket stadium.
Attractions Nearby: Golden Temple, Dambulla Museum, and Cave temples.
Distance from Colombo: 165 km
7. Adam's Peak - Holiest Mountain peak in Sri Lanka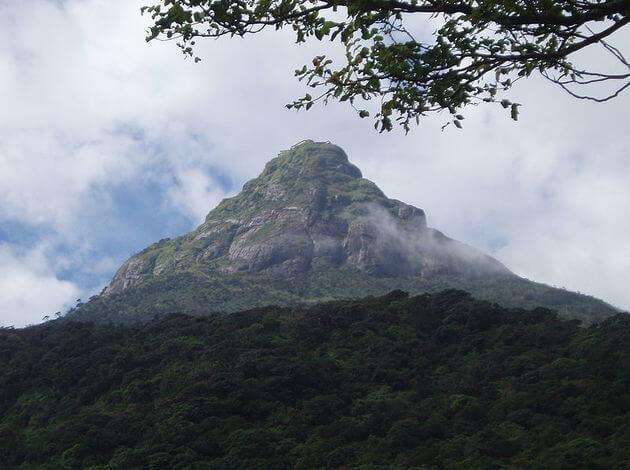 Adam's peak striking a height of 7359 feet is considered as one of the holiest mountain peaks in Sri Lanka. A popular pilgrimage destination for over a 1000 years now, the ever historic Adam's peak has different names along with different origin stories that include Adam's peak (first place where Adam set his foot on Earth after being cast out of Heaven), Sri Pada (a Sacred footprint left by Buddha) and Samanalakande (which translates to Butterfly mountain, the place where the butterflies go to die).
8. Kelaniya Raja Maha Vihara -A Sacred place to attain Nirvana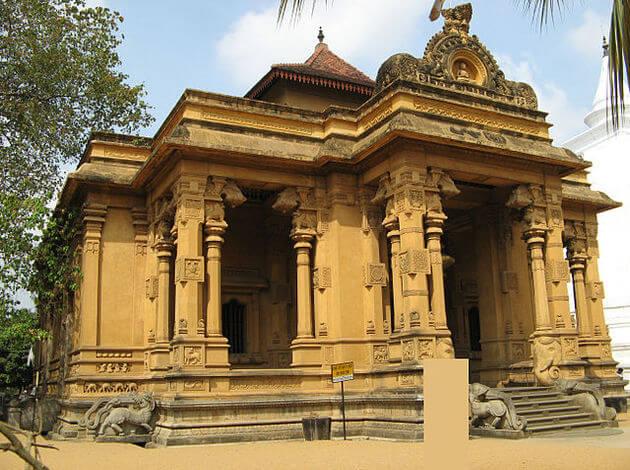 Kelaniya Raja Maha Vihara is one of the ancient temples in Sri Lanka which is said to be visited by Buddha during his third visit to the Island country. Built on the water banks of the River Kelani, the temple offers a beautiful panoramic view of the city below. With a history that dates back to 500 BCE, Kelaniya Raja Maha Vihara is one of the exquisite historic places in Sri Lanka highlighted by its amazing artwork.
9. Yapahuwa - An Ancient Military base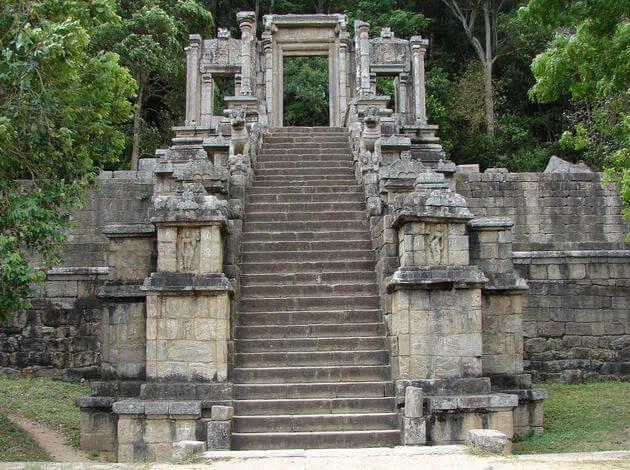 PC: Amila Tennakoon/flickr.com
Yapahuwa was one of the few short-lived capitals of Medival Sri Lanka. Built in the style of Sigiriya fortress, Yapahuwa was a palace and a strong military hold before getting invaded by the Pandyas of South India who took away theBuddhist temple Tooth relic and was later restored by King Parakramabahu I. Yapahuwa soon became inhabited and was occupied by the Buddhists and the monks. Find the ruins of the fortress next to the museum.
Attractions Neabry: Yapahuwa Fortress, Yapahuwa Kingdom, and the National museum.
Distance from Colombo: 146 km
10. Buduruwagala - Carved temple of Buddha

PC: Wikipedia.org
Buduruwagala is an ancient Buddhist temple in Sri Lanka that dates back to the 10th Century. The temple complex has sculpted images of Buddha and the most prominent of the lot stands at 51 feet tall and is also regarded as the largest Buddha figure in the Country. One of the mysteries that surround this place is that of a carving that looks like a flame yielding out oil which smells like Mustard without any known source or reason.
11. Velgam Vehera Buddhist Monastery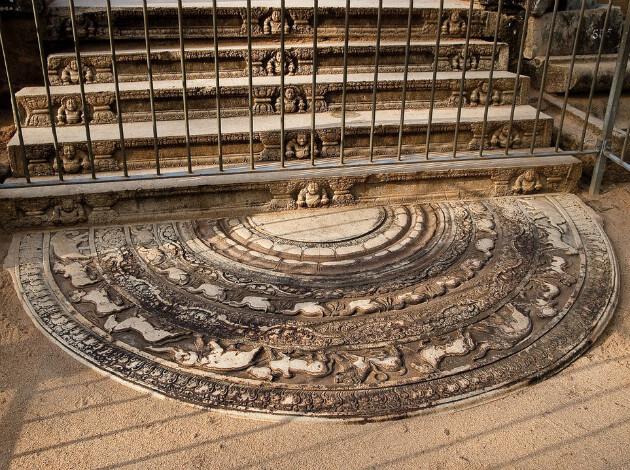 PC: Hafiz Issadeen/Flickr
Velgam Vehera is one of the most ancient Buddhist monasteries that is located in Sri Lanka. It is supposed to have been built around 300 B.C. and is now one of the most popular destinations in the country for both Buddhist and Hindu devotees. Though majority of the temple has fallen to a ruin-like condition, one can still find old inscriptions, Sinhalese Moon stones, brick dagobas (Sri Lankan Stupas) and stone structures strewn around the original site. The city of Trincomalee is well connected to all major cities of the country with bus, train and airlines. From there hired taxis and buses can be taken to reach Velgam Vehera.
12. Ancient site at Kuchchaveli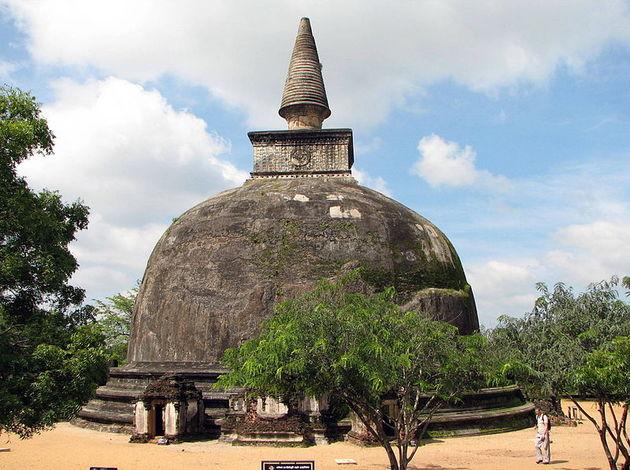 Just a small distance away from Trincomalee lies the ancient site of Kuchchaveli. Excavations discovered the torso of a limestone Buddha statue that was made in the splendid Amaravati style of statue-making. On a nearby hill, a sculpture with 16 dagobas (Sri Lankan Stupas) too have been discovered, leading archaeologists to wonder if this ancient site was a monastery during the Anuradhapura empire era. It is definitely one of the gems of the cultural heritage of Sri Lanka. The city of Trincomalee is well connected to all major cities of the country with bus, train and airlines. From there hired taxis and buses can be taken to reach Velgam Vehera.
Attractions Nearby: Koneswaram Temple, Marble Beach, Kanniya Hot Springs, Trincomalee War Cemetery
Distance from Colombo: 264 km
13. Tissamaharama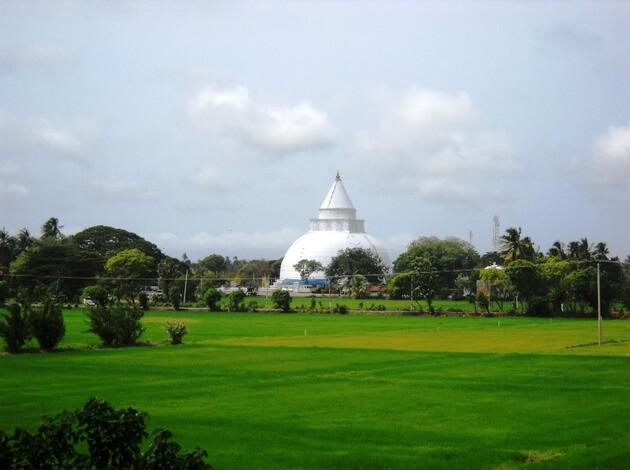 PC: Wikimedia Commons
Tissamaharama is a town in Sri Lanka that is more famous for being a gateway to the Yala National Park and the historical city of Kataragama. But even Tissamaharama has an interesting history and back in the 3rd century B.C. it even served as the capital of Kingdom of Ruhuna. Though not many signs of its glorious past are visible now, some of the must-see attractions here are the Tissa Weva reservoir/artificial lake. This lake was built for irrigation purposes hundreds of years before and still serves the same purpose. It is also a haven for bird watchers as a number of delightful birds can be seen in this area. Also to be seen are the Santagiri Stupas that too were built in the 3rd century B.C. and have been built in the classical Sinhalese architectural style. Tissamaharama is easily accessible by road. A number of buses go on the route and hired cars are also an option.
You May Also Like to Read:
Honeymoon destinations in Sri Lanka
Foreign Travelers Who Visited Ancient India
*Note: Some images used for representational purposes only.