When The Travel Bug Bites - Couple Roadtrip on Bike
* Disclosure: This post may contain affiliate links, which means we may receive a commission if you click a link and book something (there is never any extra cost to you for using these links).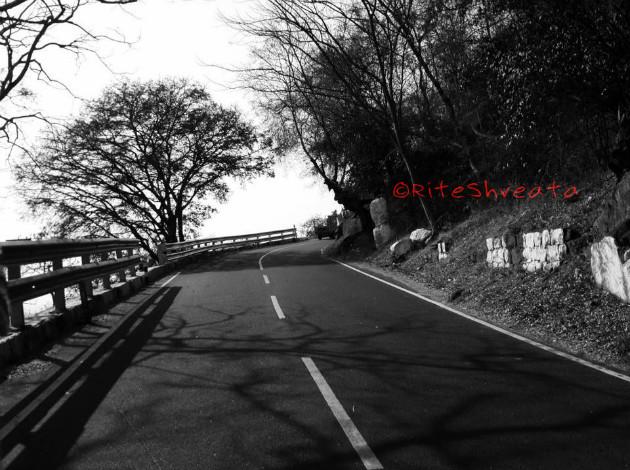 Strongly believing in the quote, ''
a good traveller has no fixed plans
", Dr. Shveata and her software engineer husband Ritesh Khajuria are true blue travellers who don't believe in planning their trips months in advance. They just pack their bags, fill up the motorcycle tank and head on an adventure every time wanderlust strikes them! One such interesting journey is the one they made from
Bangalore
to Yercaud and back, on their bike, in just 4 days. Wondering how they achieved this feat? Here's a look at their itinerary:
Day 1- Bangalore to Rameshwaram: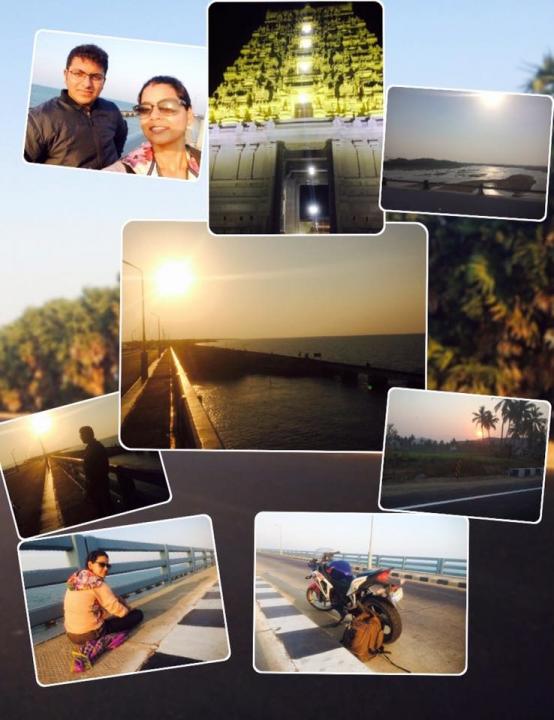 On a dark Friday morning, on the 25th of March this year, Dr. Shveata and Ritesh hopped on their Honda CBR and began their epic trip at 3.30 a.m.! Their bike is a 250 cc one and they feel that this bike is super awesome for all the Ghat sections as well as for rough routes. On the way to Rameshwaram, they witnessed a magnificent sunrise. They decided to go to Madurai first which is around 450 kilometres from Bangalore and then to Rameshwaram there onwards. Their night cap was to be at a hotel in Madurai. The highway from Madurai to
Rameshwaram
, NH49, is under construction and is bumpy. But once you reach the Pamban Bridge, the Ramsetu, it is a heavenly sight. According to Dr. Shveata, ''
cold breeze, the sound of water, the boats and the peace in the environment is totally magical and fills you with the spiritual sense
." After reaching Madurai, they checked in to their hotel and left for Rameshwaram immediately. By 2 p.m., they were in Rameshwaram and headed for the beautiful Rameshwaram temple. They reached just in time to have the 22 well Terth Snan after which they took the blessings of Lord Shiva, a mandatory process after the Snan.
Dr. Shveata advices that wet clothes are not allowed when you are going for the Lord Shiva Darshan. You'll have to change into dry clothes after the snan.
After the Darshna, they left for DhanushKodi, the place from where Lord Ram built the bridge to Sri Lanka. It is located around 6 kilometres from the Rameshwaram Temple.
Another word of advice from Dr. Shveata, ''on the way, you won't find any dhabas or restaurants for atleast 2 hours, so its better you have your dinner in Rameshwaram."
The next day, they explored Madurai. They went to the Meenakshi Amma Temple dedicated to Lord Shiva and Goddess Parvati. Unfortunately, the Paat (door) of the inner temple was closed. The Pandit told them that the god and goddess had gone for their son Lord Kartike's wedding!
Day 2- Madurai to Kodaikanal: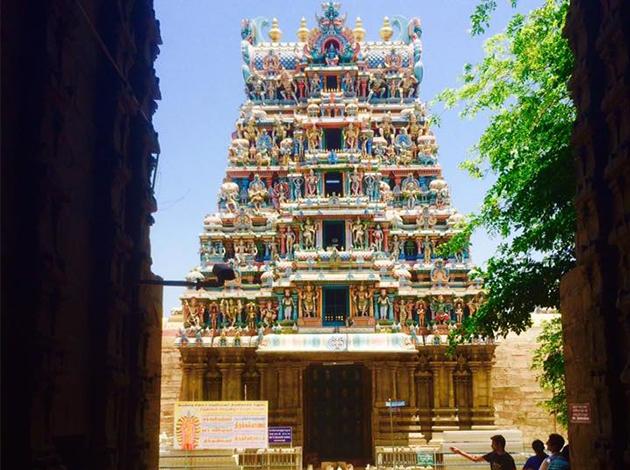 After exploring the Meenakshi Amma Temple's premises, they left for Kodaikanal by 11.45 a.m. Located around 120 kilometres from the holy city, Kodaikanal is a beautiful hill station in Tamil Nadu. Dr. Shveata recommends you visit the lovely Kodiak Lake, the Anna Park, the Bryant Park, the Coakers walks, Kurinji Andavar Temple of Lord Kartik if you ever travel to Kodaikanal. Being a complete foodie, she also suggests you gorge on yummy mirchi pakodas, vadas and tea that are available outside the temple area! Top it up with Arun's Raspberry ice cream!
Day 3- Kodaikanal to Yercaud: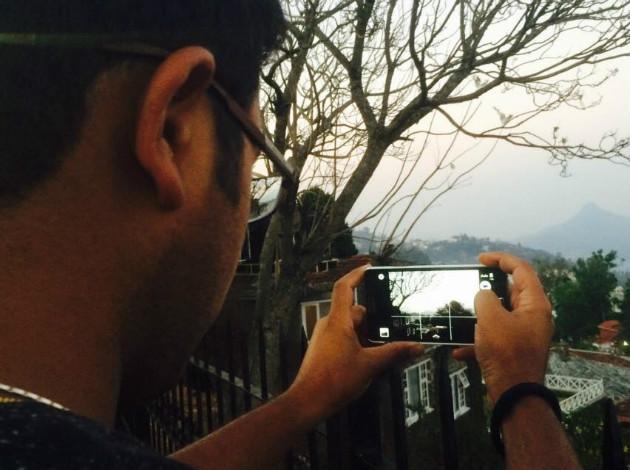 Day 3 was a surprise for Dr. Shveata. It was originally decided that they would be travelling to Rameshwaram and back so, when Ritesh told her they would be travelling to Yercaud as well, her happiness knew no bounds. Located around 290 kilometres from
Kodaikanal
, the ride to Yercaud was unimpressive for the couple, not only because the scenery along the way was dull but also because the waterfalls of Bear Shola and Silver Cascade Park had dried up due to off season. During the monsoons, these waterfalls are always cascading and lively. But once they started crossing Hair bends 1 to 20 (that's what the turns in the roads are named), and once they saw the lush green trees and blooming plants, they were enthralled. By the time they reached Yercaud Hair Bend 20, they were already in love with the place. To add to it, their hotel 'Golden Nest' was located at a vantage point and gave them beautiful panoramic views of the entire city along with its lake and surrounding mountains. The tourist attractions they explored in Yercaud included the Yercaud Lake, the Gents and Ladies Seat (sunset view point), the gorgeous Rose Garden with its varieties of roses, the interesting Botanical Garden and Orchidarium and the Deer Park. They also saw the engravings of famous politicians, artists and philosophers on the wall of Mont Fort School, a residential school founded during the First World War. On the way back to their hotel, they sipped on heavenly Yercaud Coffee. While watching the thrilling India v/s Bangladesh T20 Match that night, they hogged on Yercaud's special Millet Rice with 3 types of chutneys and Gingerly Dosa with sambar and coconut chutney. Their day ended with the glorious victory of India!
Day 4- Yercaud to Bangalore: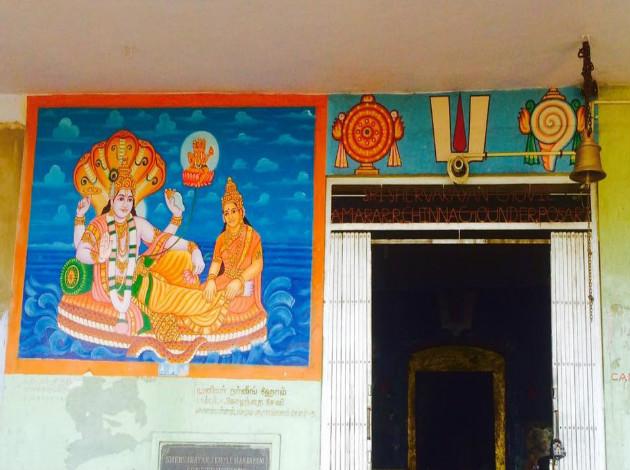 On the way back from Yercaud to Bangalore, they made a few stops to explore the scenic beauty of the region. The first stop was the Kiliyur waterfall which again turned out to be a disappointment. The access to the waterfall involves climbing 500 steps and after going through the straining process, the couple realized that this waterfall too had dried up. Dr. Shveata recommends that if you want to see the beautiful waterfalls in the southern part of the nation, you should visit sometime between July and September. They then visited the lovely temple dedicated to Lord Vishnu- Servarayan Temple, which is located on the highest peak of Yercaud in Shevaroy Hills. From there, they went to Lalitha Tripurasundari Temple which houses the world's biggest Shri Chakra Maha Meru. The last point of interest on their itinerary was the Pagoda Point which gives stunning views of the mountain ranges. From there, they headed off towards in Bangalore. In 4 days, the couple had travelled a total of approximately 1500 kilometres.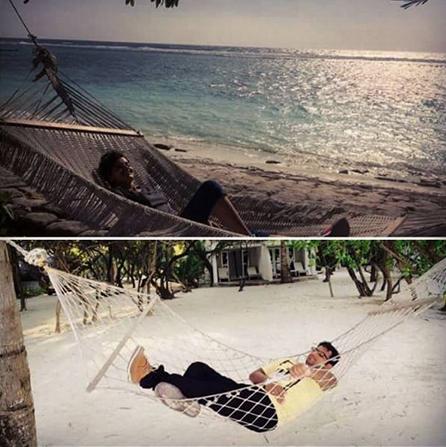 Dr. Shveata signs off with a few tips and warnings for biking enthusiasts who want to undertake this journey:
Never ride late at night in hilly areas.
Always pack a jacket or a woollen sweater.
Fully charge your cell phones.
Remember, Google Maps is a boon for travellers. Don't forget to download/ update the app.
Always eat light when you have to ride.
Have a safe ride and enjoy the journey... The journey when ends, is actually the beginning!
Note: Photo credits- Dr. Shveata and Ritesh.
Read about Hobos we admire:
Koyel Biswas' Near Death Experience In The Himalayas
Struck by Wanderlust- Savi and Vid
Volunteering in Mcleodganj - A Memorable Experience by Umang