Koyel Biswas: The Story Of An Inspiring Solo Traveler
* Disclosure: This post may contain affiliate links, which means we may receive a commission if you click a link and book something (there is never any extra cost to you for using these links).
About Koyel:

I am another regular engineer who has 5 years experience in Operation, Project Management, Procurement, Vendor Management and Contract Management. I am a failed entrepreneur as well. I live in Delhi since 2010, about to shift to Bangalore ASAP.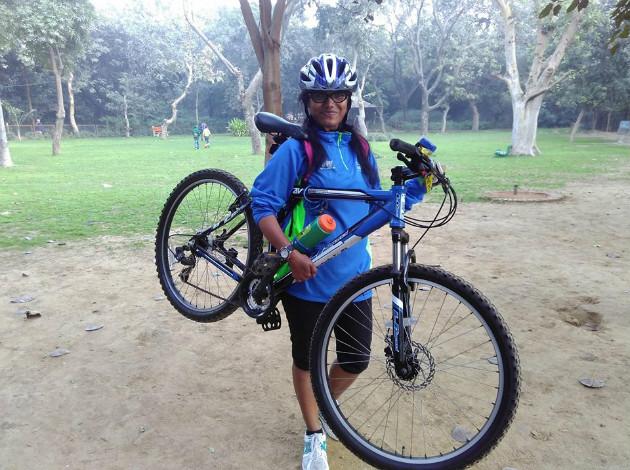 I am a travel enthusiast, regular trekker as well as mountain biker, and yes amateur/freelance photographer (Instagram- koyelb).
I am a 29 year old lover of life who is living her life to the fullest. I lead a very simple life but travel is not how I earn a living, it is my passion. If you ask me what I do to earn my bread and butter, the answer will be different. Yes, by profession I am a Project Management Consultant. I work hard; travel harder. In fact you can say I work to fund my travels!

I am born to Travel. When I was a kid, my dad used to take us to different places during our holidays, whenever he got the chance. Being a Bengali, we have adventure in our blood. Most of my childhood holidays, I have spent in the lap of the Himalayas. I was born and brought up in a typical village (Lohapur in Birbhum Dist.) of West Bengal which is just 7-8 hours away from North Bengal. Darjeeling, Sikkim, Bhutan, Nepal- none of these alluring destinations were too far. For me, as a kid, travelling was all about wandering and relaxing.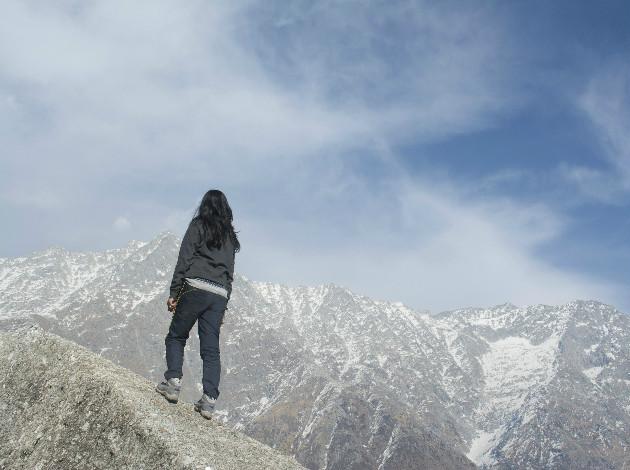 But travels actually started in my life when I was 19. It was West Bengal only, at that time I travelled for around 15 days at a stretch after my semester break. I was wandering through the districts of Purulia and Bankura , in search of grassroot technology . The walk is famously known as 'Sodhyatra'. This was the 1st time when I realized travelling is a process of learning, and there is no age to learning; especially, if you can learn most of the things during your travel period nothing can beat that.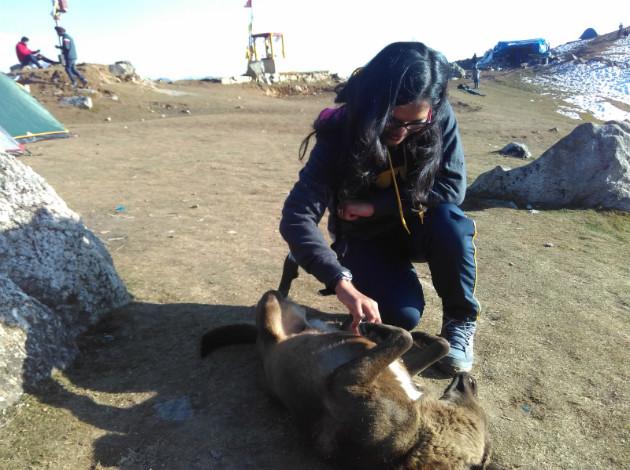 Immediately after that I went to Guwahati with 3 of my friends for a tech fest in IIT Guwahati. This time I travelled the entire Assam solo! Yes, this was my 1st solo trip, and I was only 19. Back then, it was tough for me to get the permission from my family to travel solo, so I played a trick with my family; I used to involve myself in lots of activities and used to participate in as many tech fests as possible throughout the country. My parents have always been very supportive, but they never knew, back then, my actual motive behind participating in all these fests!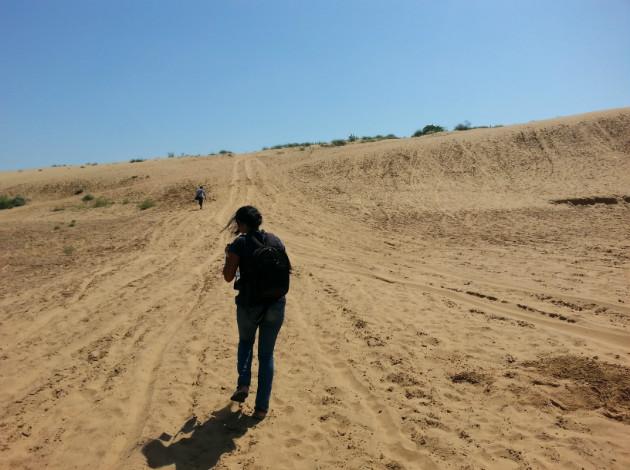 As you already know that I was born and brought up in a typical village and, belonging to a lower middle class family, travelling was never an easy affair for me. Travelling is always considered ''Rich man's passion". And there comes in the financial utility of participating in different activities. As I was participating in different events in different capacities, I was getting funds for travelling from the organizers and back then, when I was a student it really helped me in keeping my travel-calendar occupied. Initially I used to feel scared to travel alone; moreover there were language barriers while communicating with local people. But gradually, with experience, I overpowered my fears and now I have a pearl of wisdom to offer, keep your eyes and ears open; the more you travel the wiser you will become and eventually you will become brave enough to travel solo.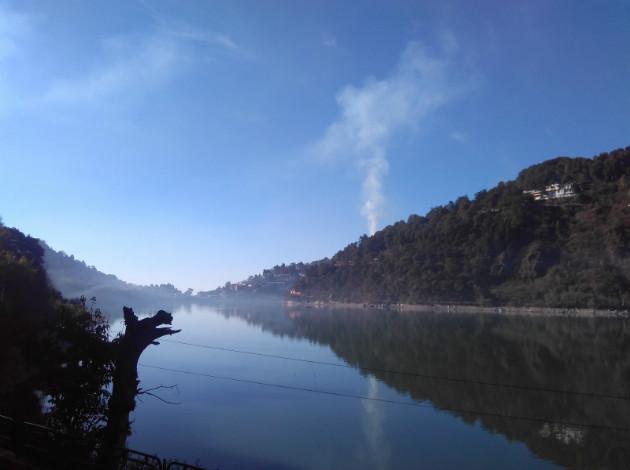 Travelling makes me happy. It is the best thing to relax, the best way to learn, especially when you travel solo. Meeting new people with different cultures with their different and unique stories, from one corner to another corner of world-travelling can hardly be matched by any other entertainment that can be enriching at the same time.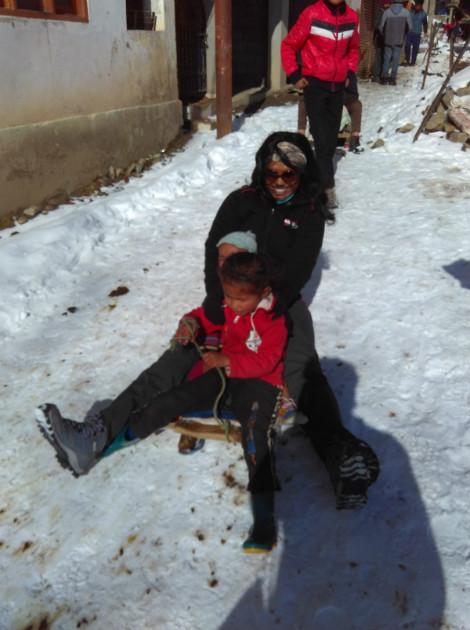 Most Memorable Experience:

More of a solo traveller, I do sometimes travel with friends too.
This incident happened 2 months ago. I was trekking to Hippie's trail (Kheerganga) in Parvati Valley for the 4th time and it was the first time I was travelling there with 3 more friends.
Kheerganga is one of my favourite trails. I love mountains with rivers and waterfalls. But yes, at the same time I am scared of water and I always want to overcome my fear. On this trail, you need to cross 5-6 waterfalls if you are travelling during the months from May to November.

We started our trek from Barsheini village at around 1 p.m. It is an 11 kilometre trek from Barsheini. I was high on life, forgetting every worry which I left in plains. Kheerganga's panoramic skies and vast greenery are a much needed delight to the eyes and especially the tired legs after 15 hours bus journey from Delhi. It's not just the destination though, enroute to Kheerganga you will cross many waterfalls and bridges that might be your last step ever, the tremendous river flow and its thunderous sound do instil some fear into your heart about how strong Mother Nature really is. Once you get to the top though, there is nothing that feels better than a hot spring bath after walking 11 kilometres.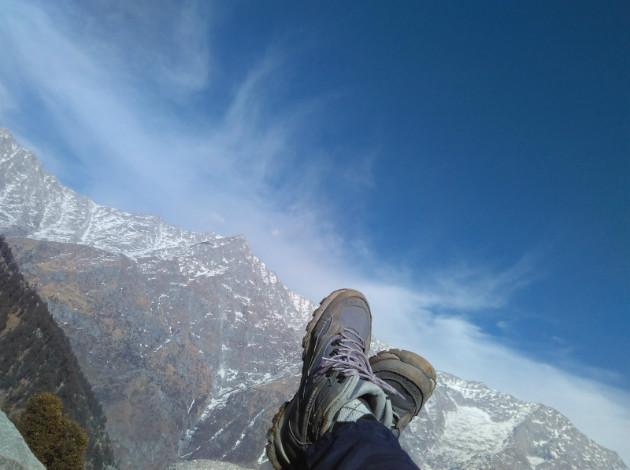 Since I had travelled to this place 3 times earlier and that too solo, I was just day dreaming about it and smiling alone. We were about to reach the summit, probably 600 or 700 metres before our destination. The last 2 kilometres of this trail is narrow (approximately 1 foot in width!). And to add more on it, in this trail the Kheerganga River will guide you till the end. One side river (ferocious yet so charming) and the other side the hill and forest.

All of sudden a Mule came without any warning; it was just 1 metre away from me! The bustling river on the left hand side and the mountain on right hand side. I was trapped. The stupid creature inside me gave me a signal to take left (well in India, we maintain left hand side when we walk) whereas on that side there was nothing to support me and, within a second, we (the mule and I) had a collision and I fell down. I was hanging from the edge of the mountain in a filmy style with the support of some muddy grass with a backpack and a DSLR hanging on my neck. The mule passed me by smartly! :-/
***Heck! I am going to die now. I don't know swimming. Even if I know it won't help at all. They won't find my body even. I wanted to donate my eyes atleast. ***
I was so silent and was remembering my loved ones.
All of sudden I saw 2 of my friends, Pradeep Attri and Karthik, who were just few meters behind of me, reach the spot and they rescued me. Not even a single injury/scratch on my body/skin. I was like I won a battle and was laughing hard. We were in a hurry to reach the top although Pradeep was repeatedly asking me if I was alright. He even mentioned ''it's good to know you have been such a strong person emotionally throughout your life, I thought you would be scared of climbing rest of the path".
We reached the top within 15 minutes. Found our cafe to stay and went for the Hot Spring bath. Had food, got lost in the music and slept off. Next morning around 7 a.m. we started the trek back for Barsheini. The downhill trek. For a person like me who treks regularly, it takes hardly 90 minutes to trek down. I started screaming, because I was not able to walk at all. The trail was muddy, slippery. I forgot the scenic beauty and all I remembered was about falling down towards the river. It was too hard for me to trek down. Yes, that was the moment I was going through about the aftershock of that accident. I never used any trek pole/ stick in past. That was the first day when I felt the need of it. My friends managed to find a stick for me and I took 5 hours to trek down. Whereas we took 4 hours to go uphill. I was shit scared to go down.
I still think about that day. I always travelled that place solo. Thankfully it did not happen while I climbed there solo.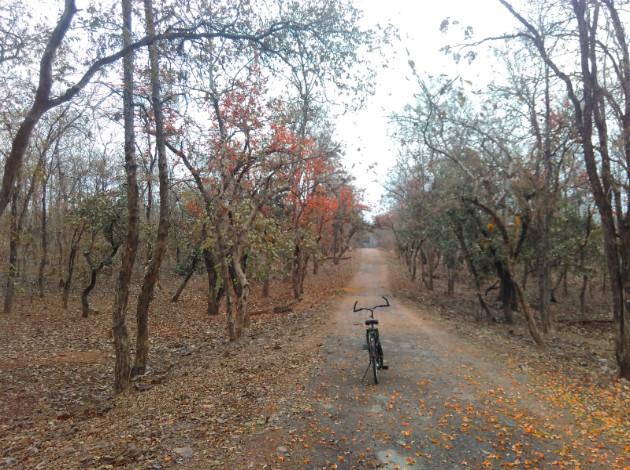 Note: The copyrigt of all the images used in this blog lie with Koyel Biswas.