Nancy Brown-Travelling The World On A Horseback!
* Disclosure: This post may contain affiliate links, which means we may receive a commission if you click a link and book something (there is never any extra cost to you for using these links).
Nancy D. Brown is a 54 year old travel writer based in the San Francisco bay area. A third generation Northern California girl, she has travelled world-wide, often on horseback! What makes her a Hobo We Admire? This active adventure baby-boomer inspires people to get out there and travel!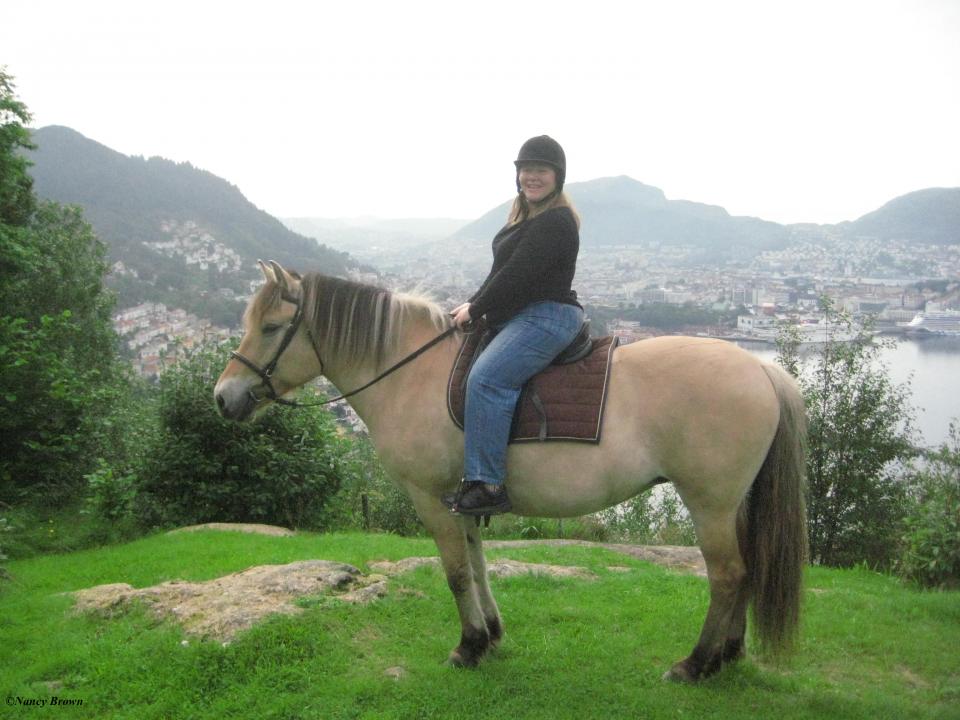 Q1. How and when did the travel bug bite you?
As a young child growing up in California, my family took road trips stretching from the Pacific Northwest, to central Oregon, along the Pacific coast highway and to Yosemite and Lake Tahoe. It wasnt until college that I ventured to Europe for the first time. After that initial trip, I vowed to return for an extended holiday with my future partner. Of course, I had no idea who that would be or where our travels would take us. Im happy to report that my husband and I celebrated our first wedding anniversary in Wengen, Switzerland and stayed at the very hotel (Hotel Falken) that I promised myself I would one day return to. We will celebrate our 29 year anniversary next year. Dreams do come true.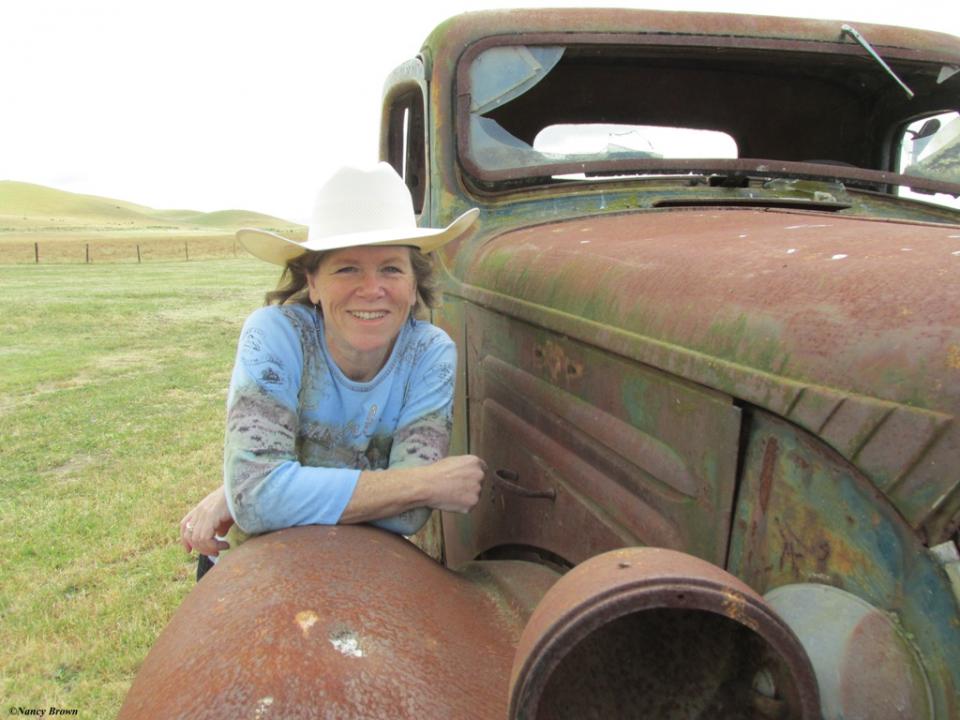 Q2. Which destinations have you explored till now?
My travels have taken me to 27 states and 22 countries, thus far. I really want to go horseback riding in Ireland imagine riding from castle to castle. I would also like to ride an Icelandic horse and experience the tolt a unique gait to this type of horse.
United States
Alaska, Arizona, California, Colorado, Florida, Georgia, Hawaii, Idaho, Illinois, Maine, Maryland, Massachusetts, Mississippi, Montana, Nevada, New Hampshire, New Mexico, New York, Oregon, Rhode Island, Tennessee, Texas, Vermont, Virginia, Washington, Wisconsin, Wyoming
Countries
Austria, Bahamas, Belgium, Canada, Cayman Islands, Croatia, Curacao, France, Germany, Greece, Honduras, Hungary, Italy, Mexico, Netherlands, Norway, Portugal, Slovania, Spain, Switzerland, United Kingdom, Vatican City.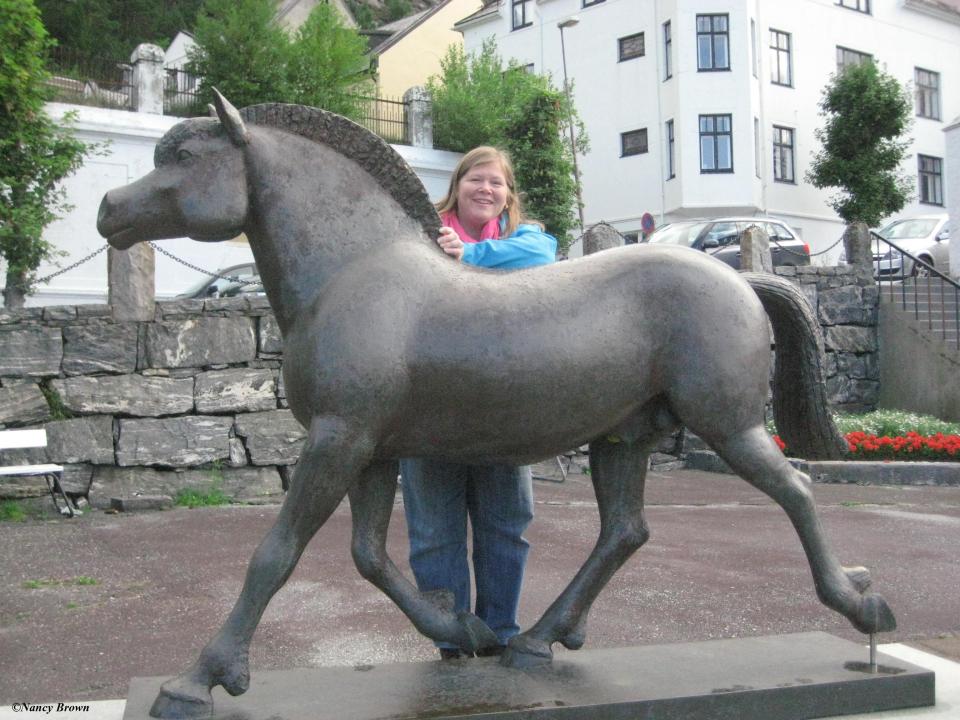 Q3. Which has been your most memorable journey till date?
The trip that stands out for me was my journey to Norway. My fathers side of the family is of Norwegian heritage so when I was able to travel to lesund, Norway, that was pretty special. I landed in Bergen and loved exploring the Hanseatic wharf, but I was drawn to the hills and horses of Norway.
Just outside the city of Bergen was vreEide Farm. It was here that I was able to ride a Fjord horse! The farm, located on the scenic Jordal Lake, north of Bergen, is charming and steeped in history. It is very easy to get to and worth a visit for history and nature lovers, as well as equestrians.
After Bergen, I boarded the Hurtigruten ship and sailed on the MS Midnatsol, exploring Norways coast and the impressive Geirangerfjord. If you want to experience authentic Norway, this is a must-do excursion with plenty of action-filled adventures. I wrote all about my Hurtigruten voyage on my blog.

Q4. Why is it the most important and memorable one for you?
Norway gave me the opportunity to ride in the fjords, introduced me to amazing seafood and regional specialties such as lingonberries and wonderful baked breads, and, most importantly, this country connected me with my roots. The people of Norway are warm and friendly. I cant wait to return.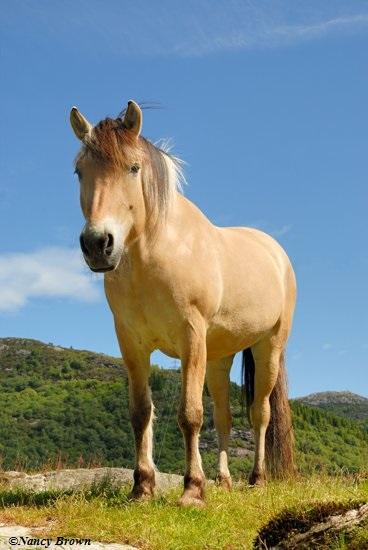 Q5. Apart from wonderful memories, what have you brought back with you from the journey?
I returned from Norway with a deeper connection and appreciation of my heritage. I also brought back a pair of wooden, hand-carved Sami figurines made by Henning. This company is famous for their Norwegian wood carving skills. I plan to pass these collectibles onto my children one day, as they hold special memories of my trip and of the Sami people that I met along my journey.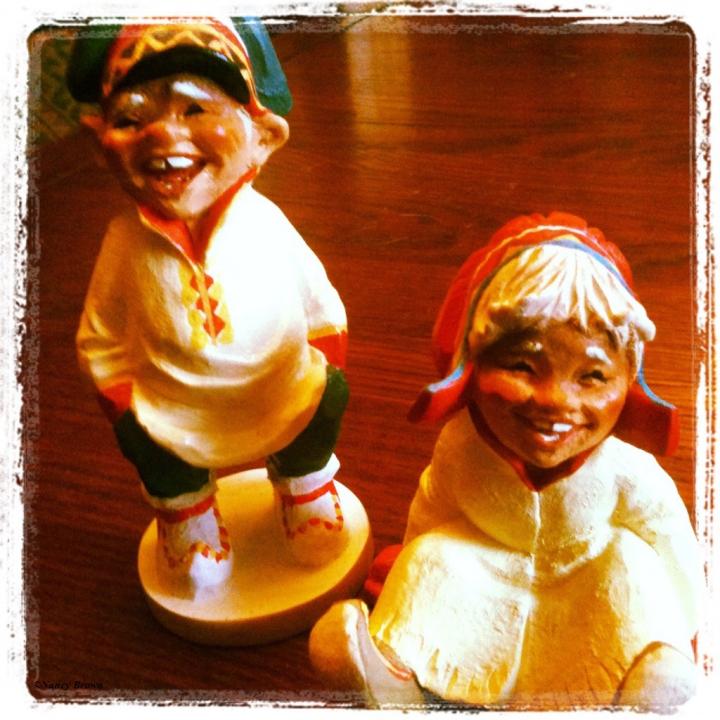 Q6. Which place are you planning on visiting next and why?
Im headed to Darby, Montana and Triple Creek Ranch within the month to ride the Rocky Mountain Rendezvous, to discover my inner Lewis & Clark on horseback. This trip is for adventurous women to explore Western Montanas scenic Rocky Mountains. Ill be joining a cattle drive and venturing into the Bitterroot Valley. After Montana, my travels will take me to Canada, riding the rails of the Rocky Mountaineer by train. In the fall Im off to Fort Lauderdale, Florida to attend TBEX, a conference for new media travel writers to network and learn. From there, I board Royal Caribbeans Oasis of the Seas to sail the Eastern Caribbean. I dont expect there will be any horseback riding on the cruise ship, but maybe Ill spy a sea horse during a shore excursion!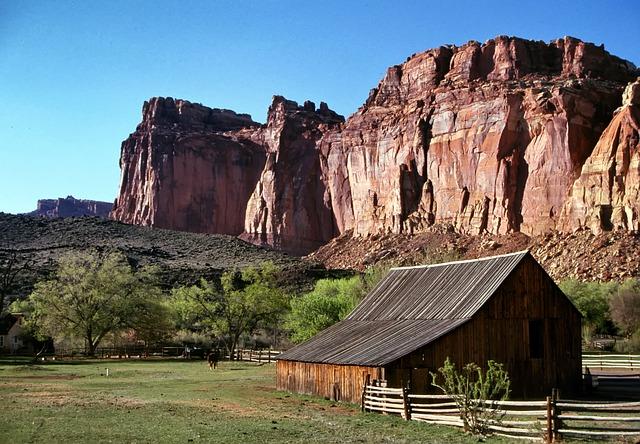 Q7. Lastly, any travel tips for the readers?
My blog specializes in offering insider tips for things to see and do in cities across the globe for the first-time visitor. If you dont yet own a passport, make an appointment and get one. Dont have someone to travel with? Dont let that stop you. The majority of my travel is solo.
One of my favorite things to do is to go horseback riding in a new destination. Seeing the world from the back of a horse gives you a different perspective and riding with locals is a great way to meet people. As the saying goes, you have to get back on the horse and go!
-By Nancy Brown
As told to Niyati Shinde