Inspiring Indian Couple Explore Europe With 6 Months Baby
* Disclosure: This post may contain affiliate links, which means we may receive a commission if you click a link and book something (there is never any extra cost to you for using these links).
''There are two gifts we should give our children; one is roots, and the other is wings."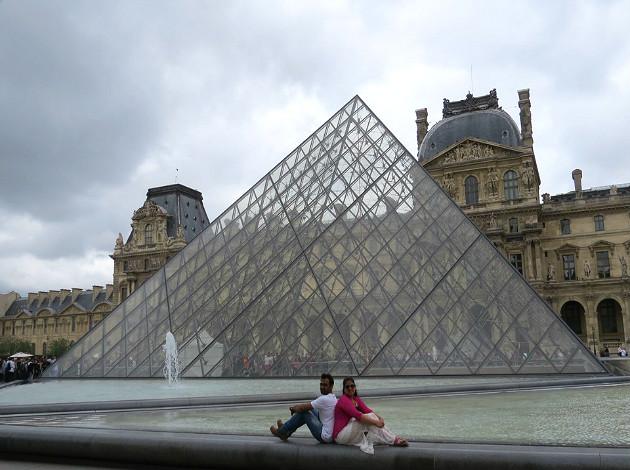 There are solo travellers who are struck with wanderlust, there are people who find comfort in travelling in groups and then there are people who explore the world with their kids! Ever wondered how it would be to globetrot with your new born child? Many parents find the idea unconventional and tedious. Infact, many couples put their travel plans on hold the minute they get to know they are expecting a child. But not Rashmi and Chalukya. They travelled with their baby through 15 countries in last 365 days! Here's their inspiring story:
Meet Rashmi, Chalukya and their little angel: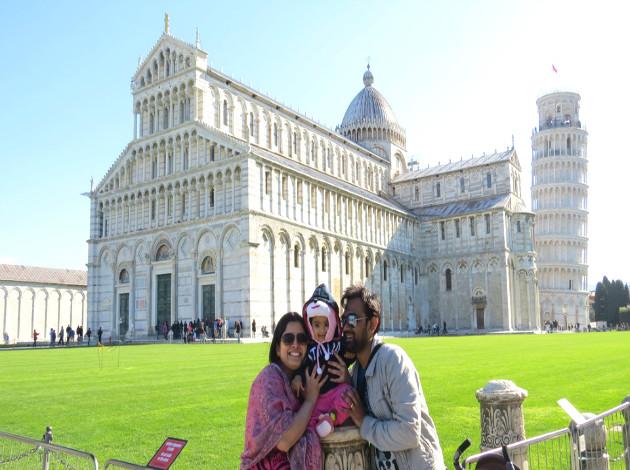 Rashmi and her husband Chalukya are software engineers by profession. When motherhood came calling, Rashmi quit her corporate job to focus completely on experiencing the joys of being a mother. Ardent travellers and passionate trekkers, the couple had already explored the nooks and crannies of the country.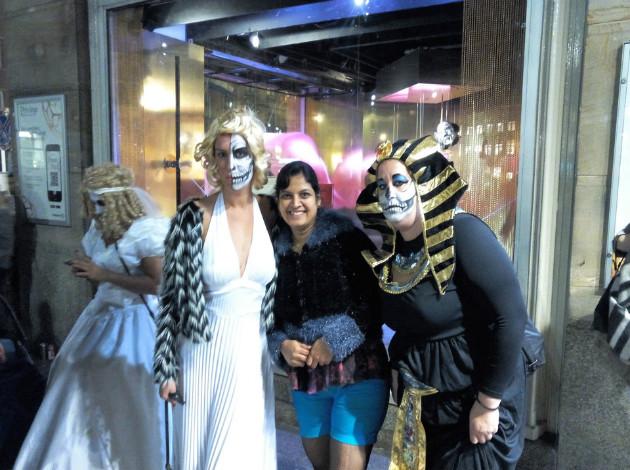 Taking off on a whim was something they loved doing! Going on unplanned trips was their obsession until they were blessed with a little angel. Travelling became a challenge, but, they did not consider their blessing as an obstacle. Instead, they kept the wanderlust flame burning and took off on a holiday of a lifetime with their 6 month old child!
The Journey: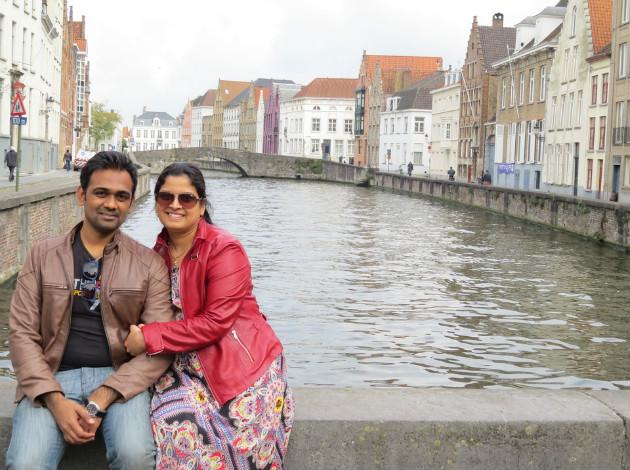 When Chalukya got an onsite job opportunity, the couple decided to take their passion for travel international! And thus, with an insatiable thirst for adventure and a 6 month old baby in arms, they landed in Switzerland on December 31st 2014. Their relatives and friends were worried about the baby girl since it was going to be her first winter in the snow. Although the new parents took time to get adjusted to the environment and climate, once they got acclimatized, they began discovering the beautiful nation.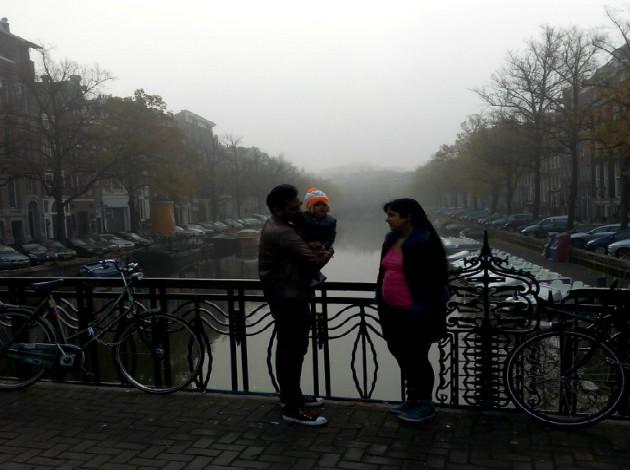 In April 2015, they planned their first international vacation to Italy followed by Greece and Prague. On some of their escapades, the couple also invited their parents- case point being their memorable trips to Rome and Paris. Ticking off dream destinations from their wishlist, this inspiring couple and their bundle of joy ended up travelling to 15 countries by December 31st 2015!
The Planning: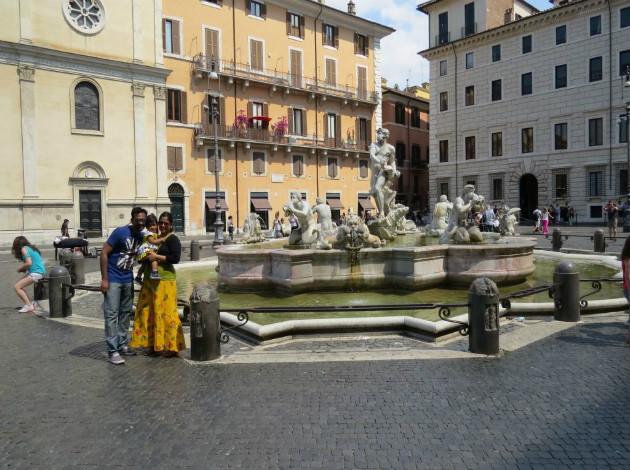 For this travel junkie couple, travelling with a 6 months old baby was not an easy task. The couple that used to go off on unplanned holidays suddenly found themselves facing a dilemma. But perseverance, patience and perfect planning got them through. They had to research well about the places they were visiting. For example, almost all the attractions they visited were equipped with clean washrooms along with baby diaper changing stations. The hiking spots they considered were the ones that had well paved paths for strollers. Instead of hotel rooms and suites, they opted for apartments with well-equipped kitchens to aid in cooking baby food.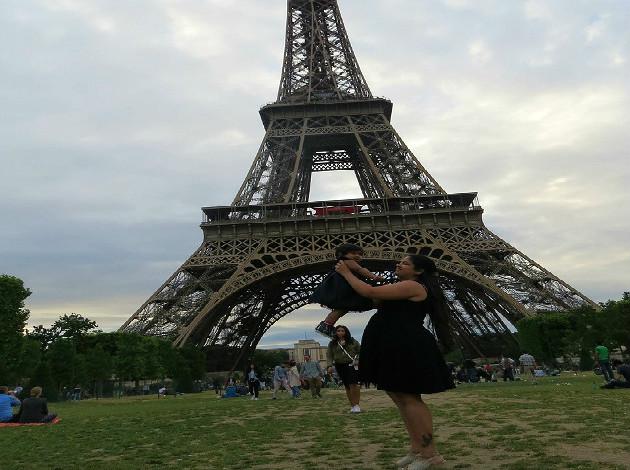 Booking tickets online and in advance saved them time and money. And they also chose walking tours over guided tours to experience the soul of a particular city. Since Chalukya was working, they travelled mostly over weekends to avoid taking leaves.
Rashmi's tips for travelling with a baby:
Always carry 2 extra sets of clothes for the baby. Also carry sweaters because you never know when the weather might change.
Try carrying homemade ragi or rice porridge and lots of fruit puree along with a bottle of milk.
Travel in trains instead of busses so that the baby can be kept entertained. In busses, the problem of restricted mobility arises.
Keeping into consideration the baby's schedule (nap time, feeding time etc.), as far as possible, avoid long journeys and night travels.
To keep the child occupied and to make her/him feel at home, carry her/his favourite stuffed toy. Packing a picture book or a book of rhymes is always a good idea.
For museums, zoos and other such tourist attractions, book the tickets online and in advance to avoid waiting in queues.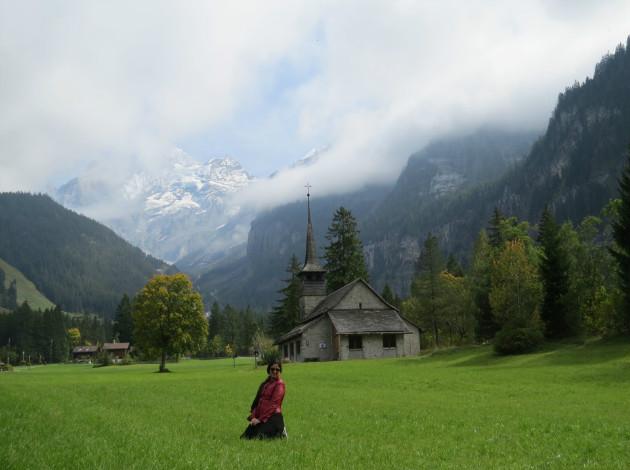 Rashmi and Chalukya believe that travelling gives them an opportunity to learn about different cultures, a chance to explore the history of civilization, an occasion to explore the diverse nature. The couple loves stepping out of their comfort zones and exploring new places. They say that if we have the will and passion for something, no problems or restrictions are going to stop us from achieving the best. Rashmi quotes Gustave Flaubert- ''Travel makes one modest. You see what a tiny place you occupy in the world." We agree with her completely.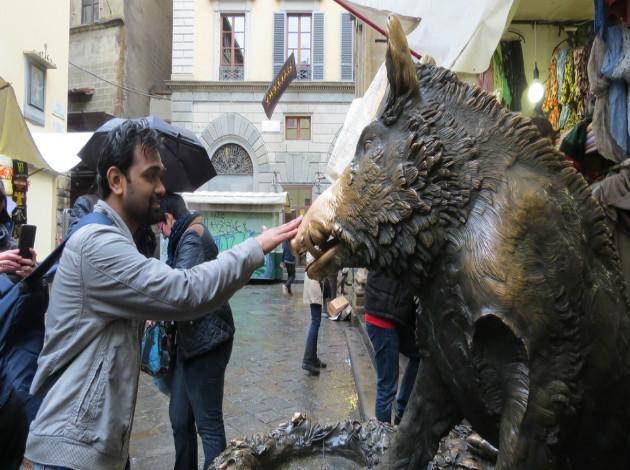 It is so good to know that there are people out there who are such avid and passionate travellers. People who travel with their kids inspite of a societal norm saying that you should not travel with a kid till it is 4-5 years old. It is so good to see a couple breaking such stereotypes. More power to this inspirational couple.