Tips for Honeymoon Cruise Vacation
* Disclosure: This post may contain affiliate links, which means we may receive a commission if you click a link and book something (there is never any extra cost to you for using these links).
Like dream weddings, the most romantic honeymoons require meticulous planning.
The period right after the wedding is when emotions are at an all-time high and energy levels at an all-time low in short, the perfect time for the most special vacation of your life.
So, if you are finally done deciding the color of the font on the invitation card, maybe it is time to decide on a honeymoon destination and get those bookings done. Wait did you say that you are you still locking horns over the destination?
Here is a great option that you may want to consider, the one that will give you a bit of everything the land, the sun, the beaches, the greenery and the most important of all memories that will last for a lifetime. A honeymoon cruise vacation it is. That is the stuff fairy tales are made of!
Here are some honeymoon cruise tips that you may want to go through before getting those bookings done.
First things first -
1. Choosing a Cruise Liner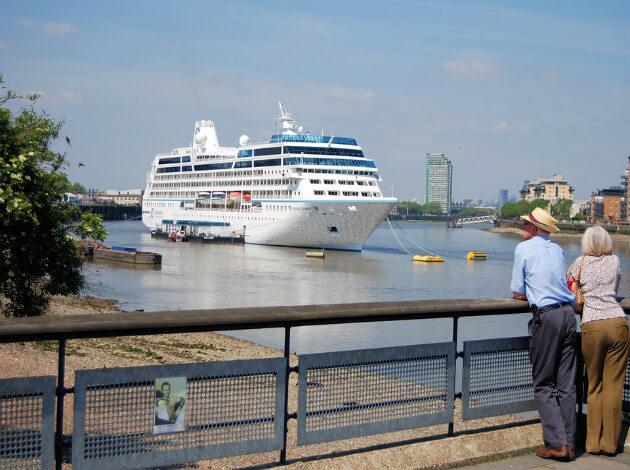 Image Source: pixabay.com
While choosing a cruise, consider the backdrop that you and your sweetheart will absolutely adore the breathtaking view of the Eiffel, Scandinavia, sun kissed islands of the Caribbean, English antiquities, the spectacular Victoria harbor in Hong Kong or it may just be the super-fun Disney cruise.
However, if you are planning on a relaxed, secluded honeymoon then spending on exotic destinations may not be a good idea and that can be saved for later. But if you are an adventurous couple, be sure to book a cruise that has overnight halts at ports just to buy some extra time for exploration.
Consider the size of the ship, the bigger the ship the more amenities, entertainment, dining options, activities and more importantly adult only areas! If possible, book cruises during the off season, that will not only help you save but also give ensure more privacy given that the holiday season is over.
Do read about these most Luxurious Cruises
2. Enjoyment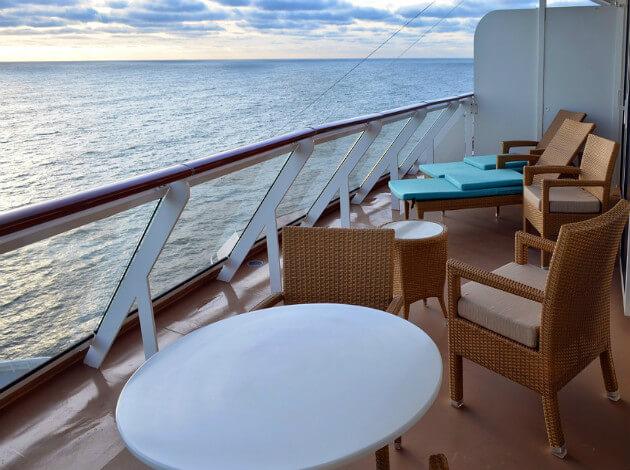 Image Source: pixabay.com
Honeymoons are way out of the league of average vacations so while a balcony cabin is a perfectly good option, booking a suite will surely heighten the joy of your holy matrimony. Depending on the selected cruise and package, the inclusions with the suite such as a warm welcome with a bottle of champagne, rose petals and expensive chocolates, priority access to amenities such as private decks, pools and hot tubs, reserved seating for events, specialty restaurants and lounges are sure to give your escapade the regal touch. Imagine toasting to the clinking of best-in-class champagne glasses in your private ocean-view balcony or in a private hot tub. Yes! That's the stuff fairy tales are made of!
Apart from that, a daily bulletin with the day's activities will be delivered to you the previous evening so you can plan the next day accordingly. These activities include dance / yoga classes, movie nights, art auctions, wine-tasting and much more.
Before you select the cruise, research a bit on the things-to-do, must-visits at each of the ports on along your journey so that you do not miss out some of the best sceneries that nature or mankind have to offer. It will also give you an idea about the kind of expenditure that you can expect and plan your expenses accordingly.
3. Activities for couples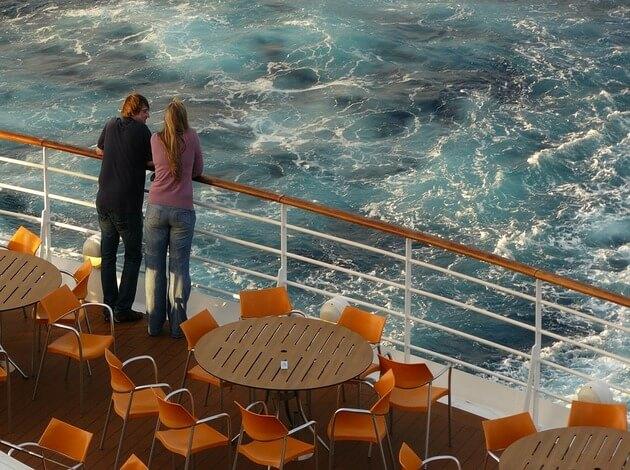 Image Source: pixabay.com
Read on for some of the best honeymoon cruise ideas.
An intimate four course dinner on deck below the blanket of shimmering stars, sound of the violin and touch of the cool, gentle breeze on your skin. Can there be a more perfect setting to celebrate love?
Catch a movie on huge LED screen at the ship's pool deck, where you can cuddle up on comfy lounge chairs with blankets and popcorn.
There is nothing more relaxing then snuggling with your sweetheart and watching the sun dissolve slowly into the ocean.
Book a Couple's spa and feel the tension in your body disappear. The perfect activity for honeymooners after all the running around of the wedding.
Do Read about things not to do on a cruise
4. Documents & Safety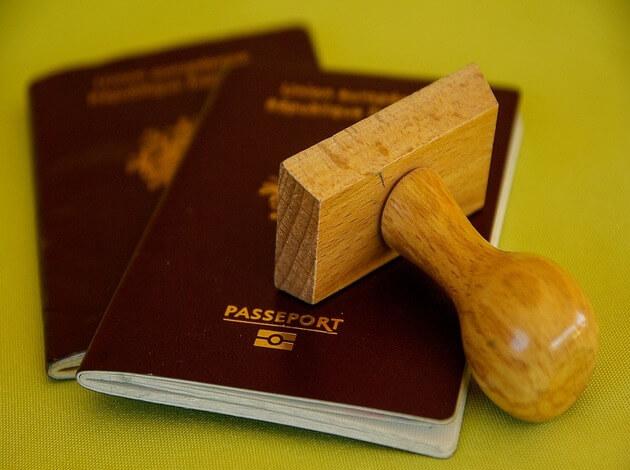 Image Source: pixabay.com
Even though the world has now become a smaller place thanks to the substantial advancement of transportation and technology, certain procedures have become equally essential in order to avoid mishaps. Documentation is one such process important to ensure safety and a happy journey for everyone on board.
Here is a list of certain documents that you must carry while going on your honeymoon cruise vacation
Valid Passport

Photo ID

Visas

Travel Insurance

Immunization certificates in some cases (just to make sure that you are fit to travel and are not affected by contagious diseases.)
Please note: If you are feeling a bit under the weather, post pone your cruise. If you come down with cold / cough, fever or anything contagious, the cruise reserves the right to quarantine you in your room fort the well-being of other passengers. Obviously, it will be a totally bummer to your honeymoon cruise vacation.
Read all safety instructions, attend safety drills and listen carefully to the captain's announcements for your own protection.
Also remember your muster station.
5. Things to Pack
Apart from the sunglasses, sunscreens, straw hats and all the designer sartorial, let's take a look at some modest but important things that you need to pack for this vacation -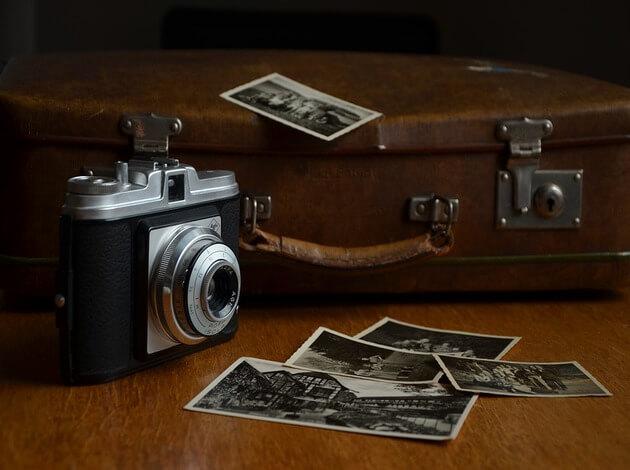 Image Source: pixabay.com
If you suffer from motion sickness, there is a possibility of you being sea sick so pack some meds.

Keep an extra pair of comfortable shoes. There will be gift shops on the cruise but they can be very pricey.

Carry that cozy pullover or stoles to keep you and your darling warm on chilly nights.

It is finally time to flaunt that bikini bod / six packs that you have been working on for months before the wedding! So buy that swimsuit / bikini that you have been crushing on and be ready to dazzle!
Some of the most romantic cruises, best suited for honeymoon are Princess Cruises (Crown, Emerald, and Ruby), Oceania, Norwegian Cruise Lines, Celebrity and the Seven Seas cruises.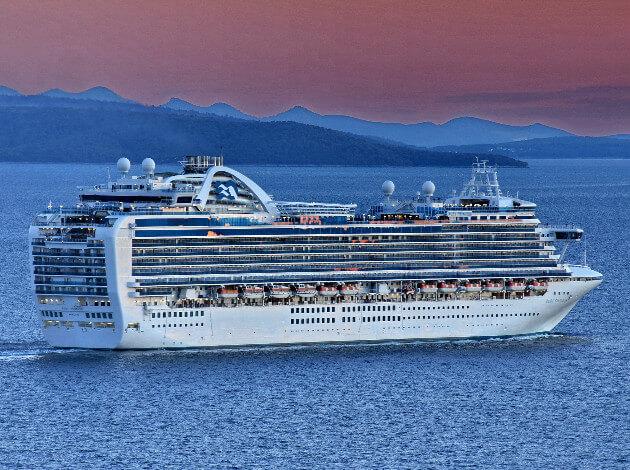 Image Source: Wikimedia Commons
So love birds can you already hear Celine Dion crooning the romantic hit of the decade? Get planning and book from the best honeymoon cruises now or my 'blog will go on aaaand on.....'
You May also like to read about:
Best Honeymoon Destinations in the World
*Featured Image Source: pixabay.com