Magical Destinations for Honeymooners In August
* Disclosure: This post may contain affiliate links, which means we may receive a commission if you click a link and book something (there is never any extra cost to you for using these links).
Recently got married? One of the best parts of getting married is taking vacations together and that usually starts with the honeymoon. Hence, honeymoons are super special and what better than taking a vacation during the last few weeks of summer. The end of summer opens up a lot of magical destinations for honeymooners.
The weather is just perfect as the harshness of the sun subsides, the rains have renounced and the water bodies are ideal for a dip.
August is also that time of the year when the tourist season has subsided giving newlyweds private honeymoons at low rates and hence a great time to plan a secluded honeymoon.
Choosing from these destinations is a tough task given magical allure of all these places. Here are Magical Destinations for Honeymooners In August
1. Sri Lanka
Sri Lanka is an ideal choice if you are looking for an indulgent honeymoon in the month of August.
Sri Lanka is full of flavours just like it's spices from green lands to white sands and gorgeous temples and hill stations. 'The emerald of the Indian Ocean' is a well deserved title for this beauty. The east coast of Sri Lanka is especially fantastic during August.
Ideal duration of visit : May to October / 8-10 days
Activities: Visit Pigeon Island, Ht Springs of Kanniya, Ella Rock, Kayaking on Habarana Lake, Hot Air Balloon rides over the Minneriya National Park , visit Sinharaja Forest Reserve, See the world's oldest living tree & rock carvings in Anuradhapura
2. Croatia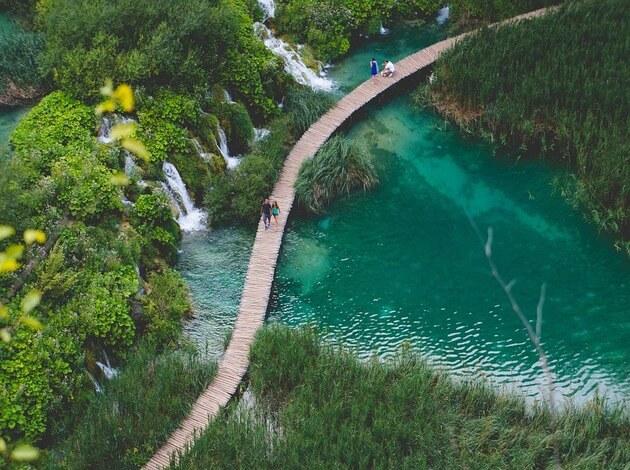 PC: pixabay.com
Are you and your partner diehard fans of Game of Thrones? Wait, does that question even need an answer these days? If yes, head straight to Croatia, most of those unusually beautiful locations are in Croatia. Croatia is blessed with not just turquoise beaches but also scenic hill towns and sumptuous cuisine making it one of the top honeymoon places in the world.
Ideal duration of visit: July & August / 7-8 days
Activities: Watch romantic, musical sunsets in Zadar, Stroll around the walls of Dubrovnik, Hike on the Premuzic Trail, Witness the ancient crumbling palaces in Varazdin, Soak in the sun on the stunning beaches of Elaphite Islands, Enjoy the seclusion at the Island of Hvar
3. Chile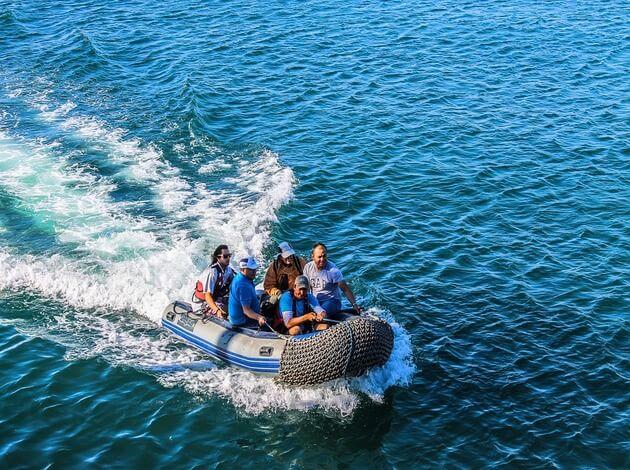 If you are couple who wants a bit of everything, the sun, the sand, the mountains and the luxury, book your flights to Chile right away. Chile is land of numerous natural wonders as well as suave cosmo cities.
The mountains around Santiago are a hot spot for skiers during August. So if you are a couple looking to honeymoon in august consider this option.
Ideal duration of visit: 10-12 days
Activites: Explore the Atacama desert, Bike around on the mysterious Easter Island, take a dip in the largest pool in the world at Alfonso Del Mar Resort, Enjoy the glamorous nightlife in Bellavista area of Santiago
4. Zanzibar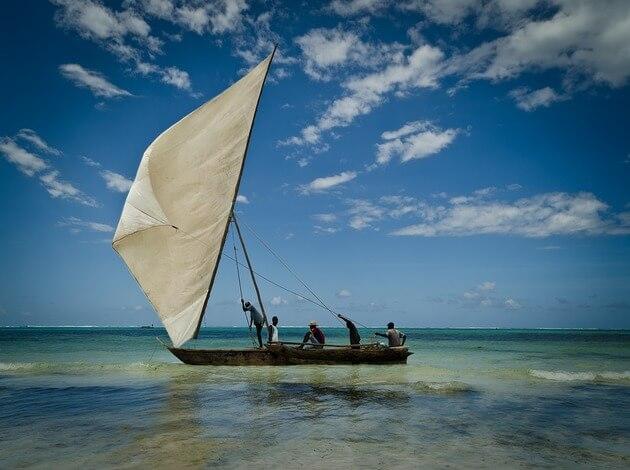 PC: pixabay.com
Safari & beach lovers can blindly decide on Zanzibar as it is undoubtedly one of the best honeymoon destinations in August. You can expect sunny days and cool nights during August here. A typical honeymoon in Zanzibar involves the sun kissed beaches lined with swaying palms, gorgeous sunsets and spectacular safaris. Hands down, one of the most spectacular honeymoon places in August.
Ideal duration of visit: June to October / 7-8 days
Activities: Snorkeling , explore the world heritage site of Stone Town, swim with dolphins, get a relaxing spa and safari adventure
5. Mozambique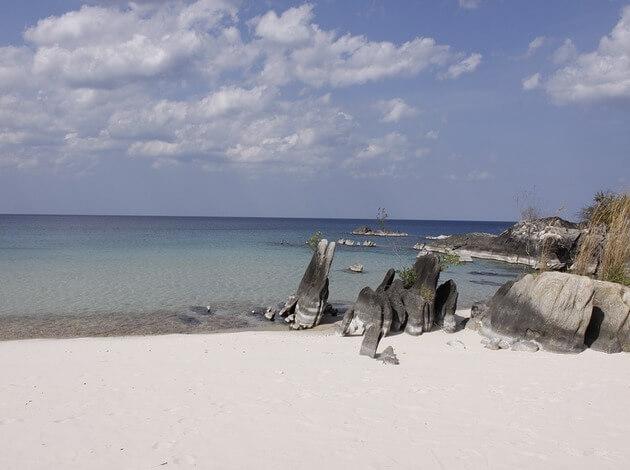 August is the peak time for tourists to travel to this side of the world. Mozambique is very lively during this month and the atmosphere is festive. The August Festival in Maputo that promotes cultural diversity is also a vibrant sight.
Ideal duration to visit: May to November / 7-8 days
Activities: Nature walks, kayaking, diving, watch glorious sunsets from private chalets, sunset cruises in traditional Dhow and horse riding on beaches
6. Kerala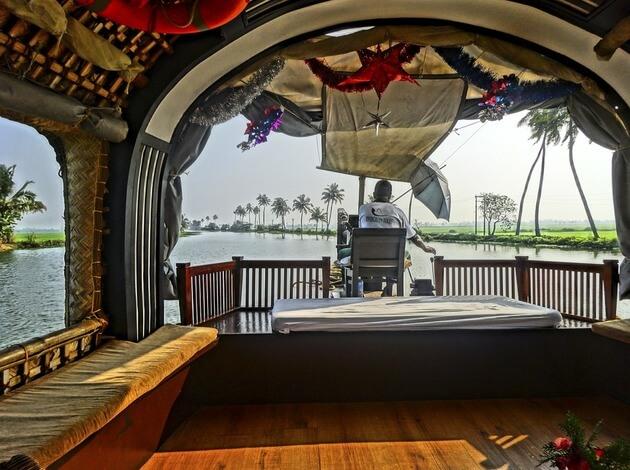 The God's own country is at its enticing best throughout the year, but in the month of August, Kerala is simply magical. August being a low season, you can expect to get more discounts at this time of the year. The stunning natural beauty of Kerala is worth every dim that you pay. Choose from the most beautiful honeymoon places in Kerala for the trip of a lifetime.
Ideal Duration of visit: June to August / 8-9 days
Activities: Camp in Wayanad, visit Suchipara Falls, cycle through spice plantations, take a houseboat cruise I Alleppey , Get Ayurvedic Spa treatments, stay in a tree house, visit the heart shaped Chembra Lake and visit the tea gardens of Munnar.
7. Iceland
PC: pixabay.com
Secluded honeymoon at its best! Iceland is a wonderful location for an intimate honeymoon. The backdrop of glaciers, mountains, geothermal hot tubs and the nature's very own light show the northern lights make Iceland an alluring honeymoon destination.
Ideal duration of visit: mid Jun to August / 10-12 days
Activities: Visit the geothermal spa, tour the golden circle (Gullfoss Waterfall, Thingvellir National Park and Geysir), dig into some delicious sea food and look for the northern lights
8. Scotland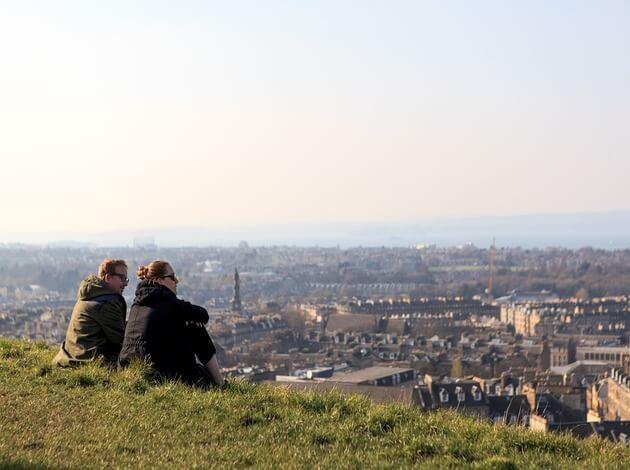 PC: pixabay.com
Smart choice for smart honeymooners, Scotland is the perfect place for couple to have a lovely time by themselves and cut out the crowd. Scotland boasts of stunning landscapes including mountains, lakes, beaches and pleasant weather. In short Scotland feels like a love poem and is sure to make your bond stronger. The Edinburgh festival here in August is also a pretty big deal.
Ideal duration of visit: June to August / 10-12 days
Activities: Take a whale & dolphin spotting tour, spend a night camping ( Enid Blyton fans are sure to love this!), Kayak in the Scottish Sea ,Bag a Munro ( go google!) , Sand Yacht, helicopter tour of Edinburgh and explore castles.
9. Seychelles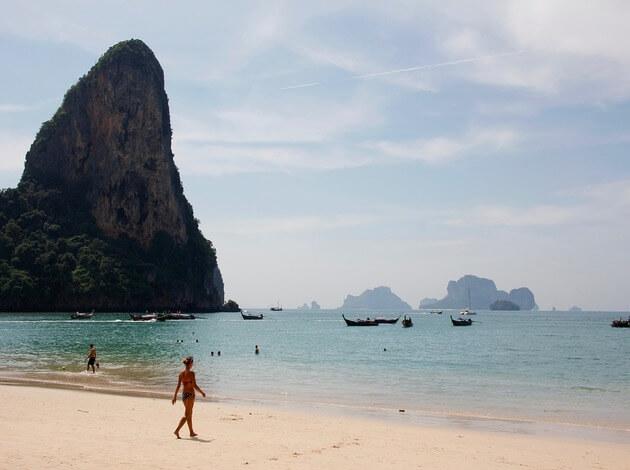 The pristine beaches, breath taking views and the all year round pleasant weather make Seychelles an easy choice for honeymoon destinations in August. There is always love in the air here. If you are looking for a peaceful honeymoon, look no more.
Ideal duration of visit: all year round / 6-7 days
Activities: Candle light beach picnic, snorkeling, watersprts, windsurf, helicopter ride and just lounging.
10. Bali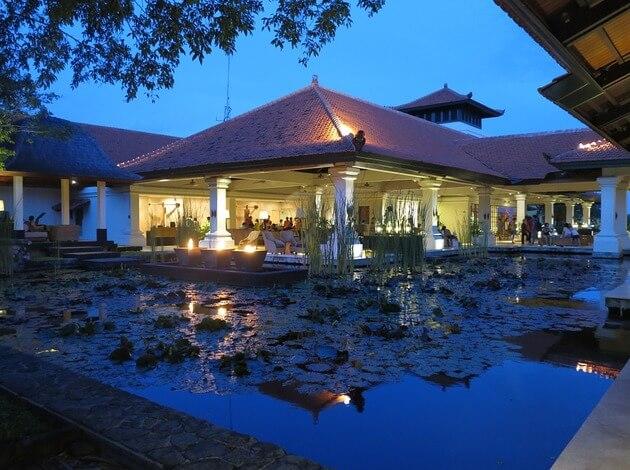 Turquoise expanse lined with long stretches of white sands, green lands and vibrant culture are a few words that can attempt to sum up Bali. Bali is often referred to as the paradise on earth. Life here is as chilled as the locals. Bali offers the best of both worlds luxury as well as the rural rawness.
Ideal duration of visit : April to October / 6-7 days
Have you found the honeymoon destination of your dreams in this list? We certainly hope so. Start planning here for that perfect first vacation together.