Starting your 'happily-ever-after', a honeymoon is perhaps the first step of the journey you and your spouse have vowed to undertake. November may not be the most popular month for a honeymoon, but it does have its perks like cool autumn breezes and the foliage that comes alive in this crisp month. While Europe and UK may not be the go-to destinations, in this case, you can relax as we still have got Africa, south Mediterranean, south America, Australia and Asia covered. Here is a list of honeymoon destinations in November, and some of them are actually warm, so you and your partner can still do the summery month things like lazing by the beach!
1. Giza, Egypt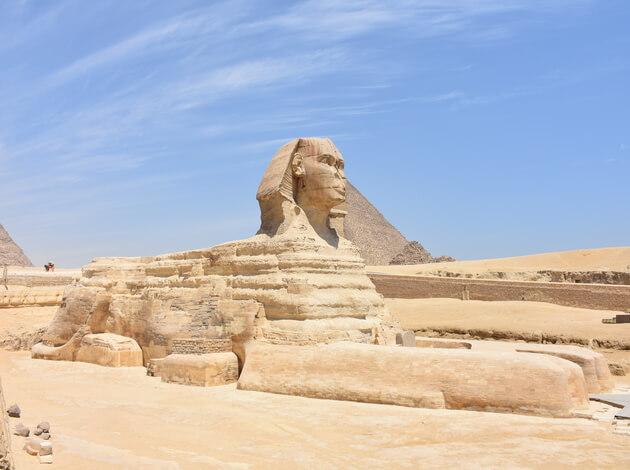 Image source: wikipedia.org
An ancient land of wonder, Egypt is filled with famous archaeological sites, bustling cities, and rich local culture. Marvel at the awe-inspiring Sphinx and pyramids at Giza with your partner, swim together in the cool blue Mediterranean Sea, romance at a live opera in bustling Cairo or dine and dance the night away in cosmopolitan Alexandria! Egypt does have an abundance of opportunities for honeymooners. The maximum temperature is around 28 degrees Celsius while the minimum is around 12 degrees Celsius in November.
2. Dubai, United Arab Emirates
The land of Sheikhs is an epitome of style, class, and grace! The idiom 'live life king size' can be experienced in almost every visual site at this place the architecture, the infrastructure, the insane automobile industry, amazing food, just everything! Also, some of the most popular luxury hotels are located here. The tallest building in the world The Burj Khalifa lies in this magnificent city, so you can imagine what the architecture is like here! From palatial spa suites to high-end desert safaris, the resorts and activities at this destination are guaranteed to offer an unforgettable honeymoon in Dubai. Oman and Abu Dhabi situated close by are great places to visit too! The maximum temperature is around 32 degrees Celsius while the minimum is around 17 degrees Celsius in November.
3. Cape Town, South Africa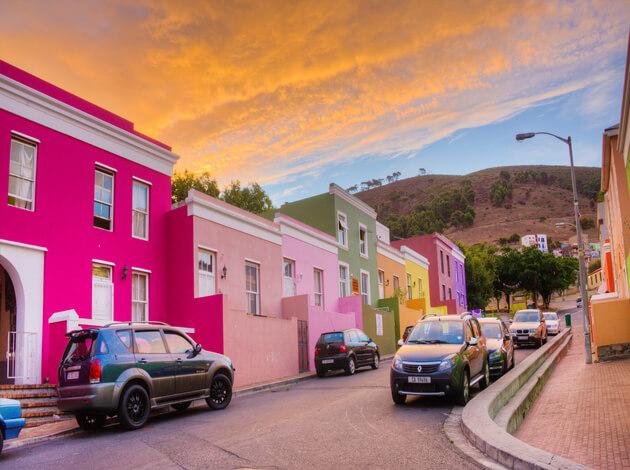 Image source: wikimedia.org
Good news is that November marks the dawn of summer in the entire Southern Africa. Begin with the beautiful Cape Town, which was also voted as the number 1 on the New York Times' list of 52 Places to Go! From fine dining splendor, heavenly forest hideaways, and spectacular safaris, this astonishing country can offer something for each and every discerning couple looking at a November honeymoon! The maximum temperature is around 24 degrees Celsius while the minimum is around 12 degrees Celsius in November.
4. Seychelles
5. Colombo, Sri Lanka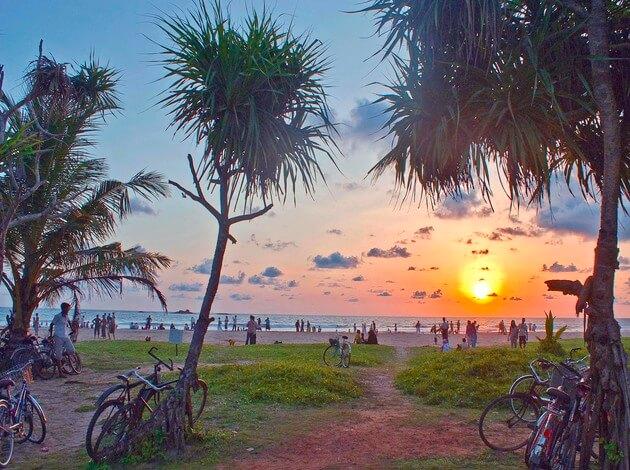 Image source: flickr.com/Hafiz Issadeen
A little island filled with magic, Sri Lanka is a tropical paradise that is a highly sought after honeymoon destination, for lovers from across the world. After all the wedding frenzy, what could be better than lying on one of the white sandy beaches with your partner or cuddling with a hot cup of tea in the central highlands of Sri Lanka! Having a mix of everything wildlife, culture, and serenity Sri Lanka is perfect honeymoon destination in november. This also is one of the best honeymoon spots on a budget! The maximum temperature is around 30 degrees Celsius while the minimum is around 23 degrees Celsius in November.
6. Udaipur, India
Udaipur, also known as The Venice of the East is an enchanting city. The lake city is a vision in white, drenched in romance and beauty -from the azure water lakes in the midst of sandy terrain, hemmed in by the lush hills of the Aravalis, Udaipur is everything splendid and royal! Try out different adventurous activities with your partner such as boating, desert safaris, gliding, horse polo and trekking, everything having the royal Indian touch to it. The maximum temperature is around 34 degrees Celsius while the minimum is around 15 degrees Celsius in November. This is undoubtedly one of the best honeymoon spots for November. You can also visit other places here in India, that have breathtaking natural beauty and visitors from all over the world like the Taj Mahal in Agra, Mumbai in Maharashtra and the Back Waters of Kerala amongst others.
7. San José, Costa Rica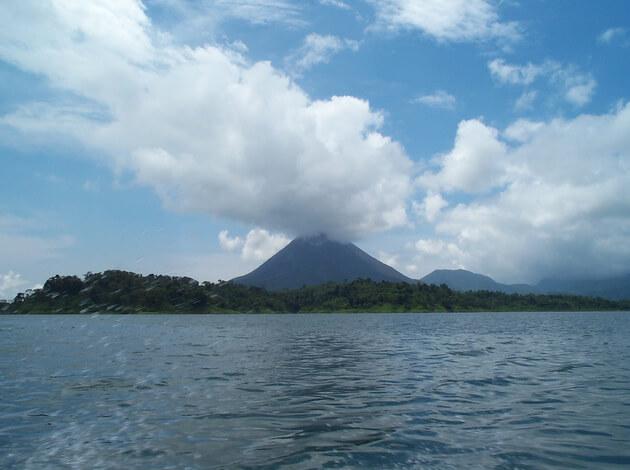 Image source: flickr.com/Beatrice Murch
With a number of resorts and boutique hotels spread across, San Jose is a relaxing getaway for honeymooners. Costa Rica is a fascinating friendly country that is easy to get about, where you can explore rainforests, volcanoes, lush national parks, stunning beaches and beautiful lodges! San Jose has the perfect sightseeing weather with the maximum temperature being around 21 degrees Celsius and the minimum at around 6 degrees Celsius in November.
8. Madrid, Spain
Bustling restaurants, shopping, galleries and much more to walk hand-in-hand around, you can spend hours in Madrid just soaking up the atmosphere of the capital city. Long walks in the Retiro Park, hours of shopping at the Prado or any of the many galleries, afternoon tea at the old fashioned Salon de Té situated right in the middle of the Museo de Romanticismo is what you can look forward to here. At night, Madrid comes alive with the streets and fountains lit up like stars! The maximum temperature is around 16 degrees Celsius while the minimum is around 2 degrees Celsius in November. Now, Luna de Miel to you (literally, Moon of Honey in Spanish)! You can also visit the other famous places of Barcelona and Seville, that are a good choice for honeymoon destinations in November.
9. Wellington, New Zealand

Image source: pixabay.com
Wellington is a miracle of geology in New Zealand a verdant and varied continent compressed into two small islands. Epic landscapes, glaciers sliding through rainforests, mountains trapping the ocean into fjords and sounds, vineyard rows leading down to the windswept beach and jaw-dropping natural beauty with incredible outdoor activities, terrific fine wines no matter your pace, New Zealand is an adventure! Even the beaten path here is not so beaten after all!
10. Sydney, Australia
The Aussie land will surprise you with all that it has to offer you on your honeymoon! Sydney is a great walking city with plenty of fun sights to see including the world famous Opera house, Sydney harbor, and the Blue mountains. Surrounded by a tropical paradise of rain forests, just within a short drive from the city, the kuranda sky rail, a hot air balloon ride will make your honeymoon even better. The Great Barrier Reef, Fiji Islands are a must see, if you are planning a honeymoon to Australia.