September is an ideal time for a secluded honeymoon; the weather is pleasant in most parts of the world. So you can choose from an array of destinations right from tropical beaches, breezy hill stations or rain forests.
Thanks to the demands of the routine life such as school and work, families do not prefer to travel during this period which is good news for couples as they can enjoy an intimate honeymoon without a single worry. Most of Europe & America boast of enviable climate during this month so even a bag packing trip, hopping from one destination to another is an amazing idea for honeymoon.
Below is a list of top honeymoon destinations in September.
1. Greece - Warmest weather for honeymoon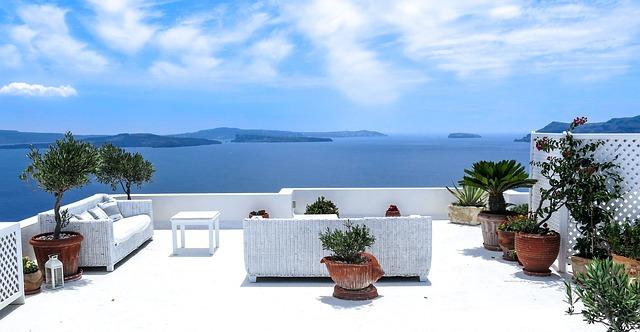 Image Source: pixabay.com
White cottages, turquoise and blue waters glistening in the pleasant sun describe Greece in a nutshell. Greece is a honeypot of lovey dovey couples who can't wait to spend the rest of their lives together and the romantic settings fill the air with even more love. A honeymoon in Greece offers the old world charm as well as the luxury and sophistication of the recent times.
Ideal duration of visit: 10-12 days
Activities: Swim in the Red Beach, explore Oia, take a mud bath by the volcano, shop in Fira, douze the evening suns along with your sparkling wines.
2. Spain - Perfect weather for September Honeymoon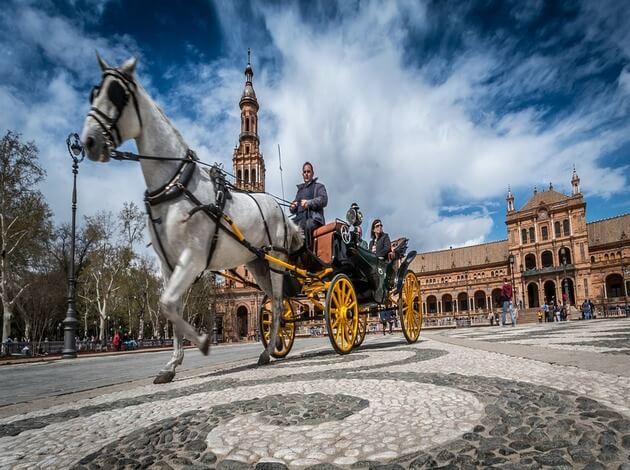 Image Source: pixabay.com
Fabuloso choice for honeymoon. Spain is a perfect mix of vibrant traditions, green meadows, enchanting valleys, soft sand beaches and snowy mountains. Not to mention, the flamenco dances, sangrias and the overall atmosphere turn on the heat automatically. Undoubtedly one of the best honeymoon destinations in September .
Ideal duration of visit: 8-10 days
Activities: Visit the stunning Alhambra Palace , Indulge in luxury at Sevilla, Refresh in the Arabic baths at Cordoba, relish delicacies at romantic Marbella, enjoy the nightlife and glamour in Madrid, party all night in Ibiza and indulge in extreme adventure sports at Costa Brava
Do read about these adventure honeymoon ideas before you start planning!!
3. Morocco - Enthralling place for honeymoon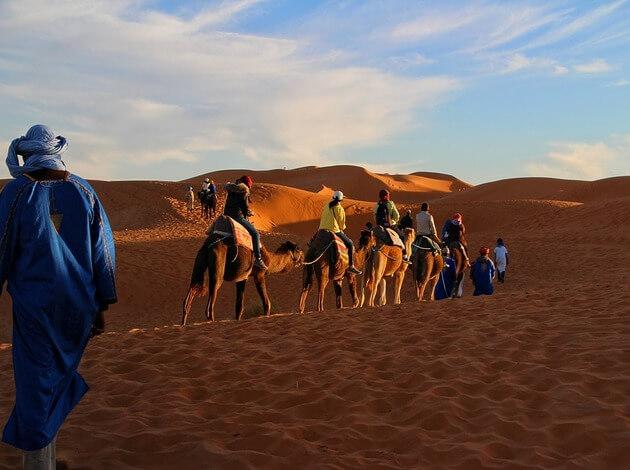 Image Source: pixabay.com
Top reasons to choose Morocco as your honeymoon destination Great Weather, Food, Gorgeous Sunsets. Morocco is not just a destination, it is an experience with all the souks, spices, bazaars, etc. You will be glad you chose it.
Ideal duration of visit: 7-8 days
Activites: Camel Trekking in Sahara, Hiking on Mount Djbel, Exploring Draa Valley, shop at souks and discover the Medina.
4. Botswana - For the lovers of wild life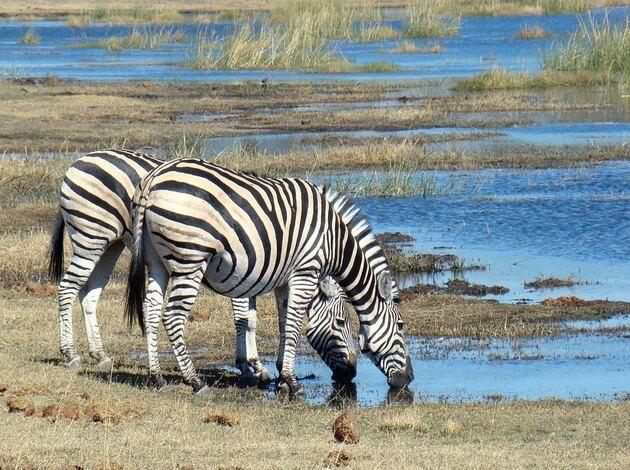 Image Source: pixabay.com
Are you and your partner wildlife lovers? Botswana might just be the perfect destination for you then. Botswan boats of stunning natural beauty and amazing adventures. Adventuruous couples are sure to make some life time full of memories at this one of its kind honeymoon places in September.
Ideal duration of visit: 7-8 days
Activities: Visit Victoria Falls, Camp at an island in the middle of the Zambezi river, explore the Okavango Delta with the traditional Mokoro and spot splendorous wildlife.
5. Zambia & Malawai - Best idea for honeymoon in Africa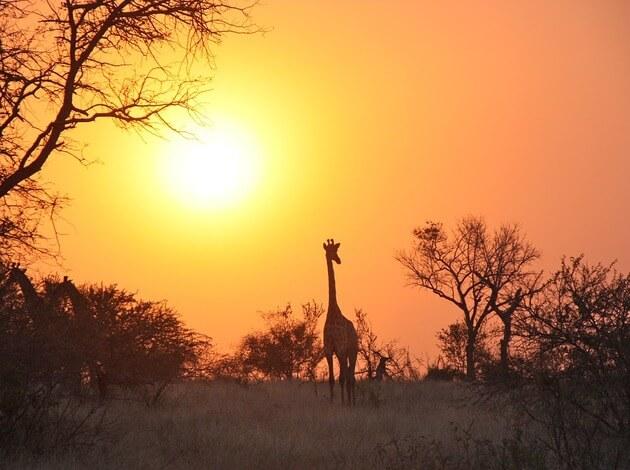 Image Source: pixabay.com
An absolutely authentic 'African Honeymoon' is what you can expect from Zambia & Malawi. Zambia & Malawi are the perfect hideouts and ideal for relaxed breaks after a wedding. Observe the wild and a variety of birds from up close here engulfed in nature including gushing rivers, warm lakes and Savannahs just like Adam & Eve. In Zambia & Malawi, you are sure to make memories that will last for eternity.
Ideal duration to visit: 6-7 days
Activities: sleeping under the stars, private dinners in the wilderness, days or even nights in the wild.
6. Egypt - For adventure trip in September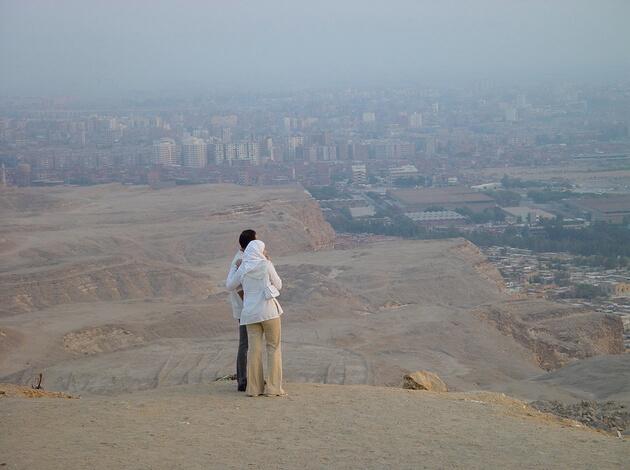 Image Source: dustinpsmith/Flickr
This ancient, mystical land full of archaeological wonders is a beautiful place to honeymoon. Egypt has a lot to offer rich culture, beautiful cities, the pyramids, rivers, etc. The Mediterranean Sea acts like a cherry on the cake. Combine some romance with adventure and Egypt is what you will get.
Ideal Duration of visit: 7-8 days
Activities: unravel mysteries that surround the Sphinx & the Pyramids of Giza, take a dip in the Mediterranean Sea, Catch a live opera in Cairo
Must Visit Itinerary for Cairo : Cairo Itinerary 2 Days
7. Brazil - Go to spot for a fun honeymoon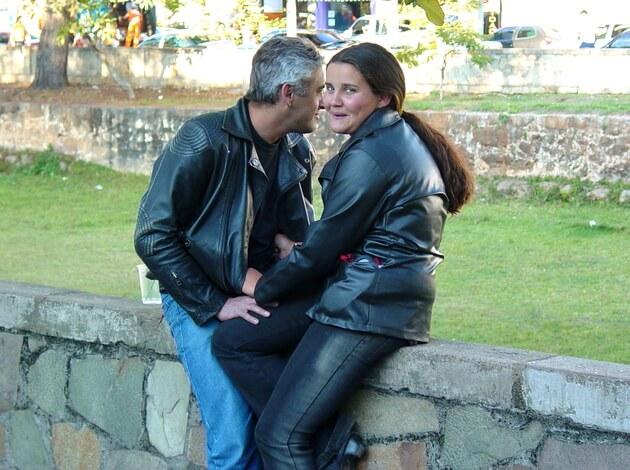 Image Source: Wikimedia Commons
An ideal tropical destination that boasts of pristine beaches, landscapes and historical monuments, Brazil makes a supreme honeymoon place. Brazil is also very famous for its wild dance parties & vibrant atmosphere. Swish your spouse away to this amazing place for the most special vacation of your lives.
Ideal duration of visit: mid Jun to September / 10-12 days
Activities: Get lost in the beautiful cities of Brazil with colonial architecture, Samba your stress away , visit Diamantina National Park, checkout the cultural hotspot of Sao Paulo.
8. Indonesia - Best beach for honeymoon in September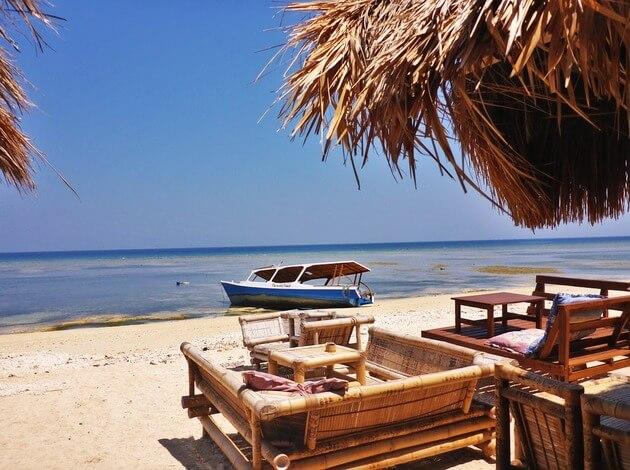 Image Source: pixabay.com
Indonesia is a land of endless sandy beaches, dense tropical rainforests, impressive wildlife, grand mountain views, volcanoes and ancient temples. You can decide if you want to have a thrilling honeymoon or a laid back one here.
Ideal duration of visit: 7-8 days
Activities: Trekking in Serum, Go birdwatching in the rainforests, snorkeling, diving, visit Manusela National Park
9. Singapore - September honeymoon in Asia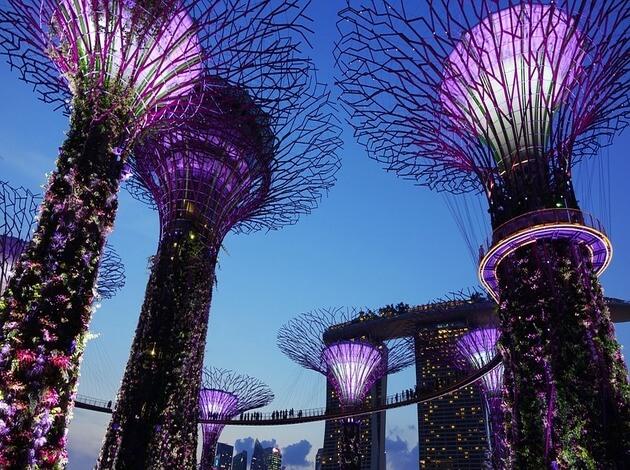 Image Source: pixabay.com
Singapore is a man made and a natural masterpiece. It is delight to the eyes and ears thanks to the magnificent display of musical fountains, stunning gardens, beaches, luxury hotels, etc. You can couple up Singapore with few of the nearby countries if you have time on your hands.
Ideal duration of visit: 3-4 days
Activities: Take a walk on Changi Point, visit the Bukit Batok Town Park, Take a cruise down the stunning Singapore river, fix a dinner date at the Jewel Box, Watch the light and water show at Marina Bay Sands and have a great time on the fun island of Sentosa
10. Mauritius - Best place to go for honeymoon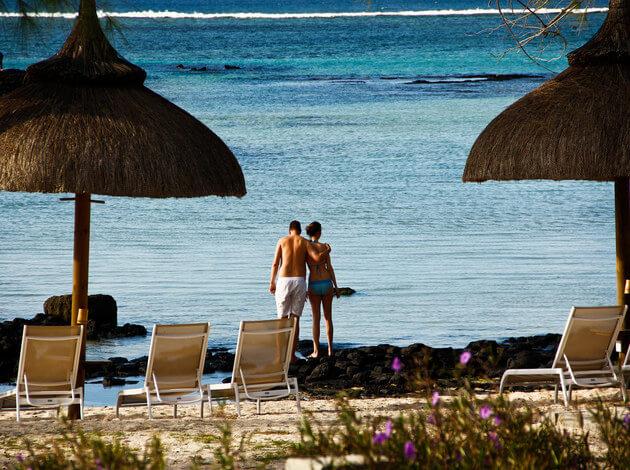 Image Source: Natesh Ramasamy/Flickr
A paradise In the middle of the Indian Ocean, Mautitius is one of the most sought after honeymoon destinations across the globe. Everything in Mauritius is worth loving, the food, the culture, the weather, the waters and the greens.
Ideal duration of visit: 6-7 days
Activities: romance on the beautiful beaches, visit Chamarel, the village with seven coloured earth , sky diving , sea walking and snorkeling
We hope that this list will guide you to the perfect destination for your honeymoon. Stay tuned to get more information on honeymoon destinations by month.
*featured image: pixabay.com
Also Check:
Honeymoon Destinations in August