15 Romantic Honeymoon Destinations in the USA
* Disclosure: This post may contain affiliate links, which means we may receive a commission if you click a link and book something (there is never any extra cost to you for using these links).
It can be pretty exciting to plan your honeymoon, especially after the wedding! A perfect honeymoon destination equals a great honeymoon! If you are planning to stay in the USA on your honeymoon, unique honeymoon destinations are just a flight or even a drive away!
The United States has a lot of romantic destinations to offer for new couples. One can choose from beautiful beaches to amazing mountains or even the best of the resorts in cities within the US.
Romantic Honeymoon Destinations in the U.S.
Cape Cod, Massachusetts
Vermont
Palm Springs, California
Scottsdale, Arizona
Laguna Beach
Aspen, Colorado
Hawaii
Pocono Mountains, Pennsylvania
Charleston, South Carolina
Jackson Hole, Wyoming
Savannah, Georgia
Key West, Florida
Sedona, Arizona
Napa Valley, California
Lake Tahoe, Sierra Nevada
1. Cape Cod, Massachusetts

PC: goodfreephotos.com
Swimmable beaches, dramatic sand dunes, plenty of nature trails and cozy bed & breakfasts - Cape Cod peninsula is home to natural bounties that can be a perfect backdrop for your honeymoons.
Go hiking with your spouse, have a dip in the blue waters or golfing, Cape Cod is all about countryside fun! Be aware of the likes and dislikes of your spouse while choosing a honeymoon destination. Cape code has it all, beaches, historic sites, and adventure.
2. Vermont

PC: Flickr.com
An American place with English charm, Vermont is where you can head to if you are looking for a quaint English honeymoon spot in the USA. Dotted with verdant farms, pretty houses, abundant lakes and weather that can instantly elevate your mood; Vermont is one of the most frequented non-beach honeymoon destinations in the USA.
In the Fall season, Vermont is adorned with the foliage with the myriad of colors that are absolutely stunning!
Cuddle up in the comfy B&B's, binge on the fresh maple syrup and taste its delectable Cheddar Cheese, heaven will just be a few notches away!
3. Palm Springs, California

PC: wikimedia.org
If you want to head to one of the most exotic and offbeat honeymoon locations in the USA, Palm Springs is something that might interest you. Featuring some of the best honeymoon resorts in the USA, this is one of the most preferred choices for a romantic vacation.
Popular as a resort city in the desert of California, if you are planning a luxurious honeymoon, this place has a lot to offer! Plush resorts, hiking trails, beautiful canyons, and multiple outdoor activities make Palm Springs one of the best destinations for an adventure honeymoon.
You can go on a hike together, get a luxury spa treatment and click pictures along the streets lined with palm trees!
4. Scottsdale, Arizona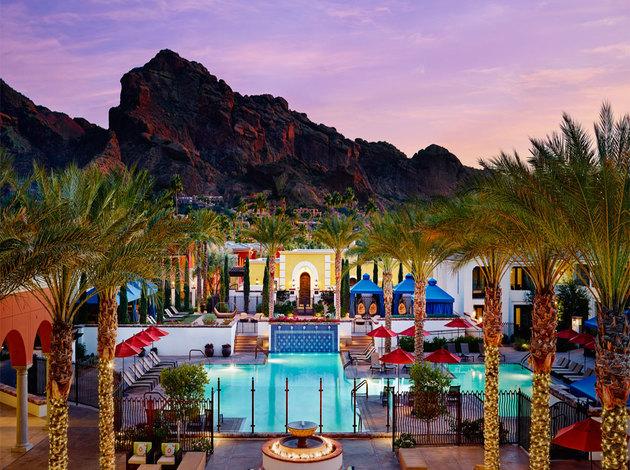 PC: omnihotels.com
Set in the Phoenix Metro Area, this is a city getaway in Arizona that is an interesting honeymoon place in the US. An up-scale place this is an ideal getaway for couples who want to shop and splurge on their honeymoon.
Home to fashionable shopping malls, galleries, golf courses, chic restaurants, and resorts; Scottsdale can be a fantastic place to visit on your honeymoon.
Visit the 'The Valley of Sun' that features around 130 miles of hundred-year-old canals and you'll be greeted with warm locals jogging and biking all along.
5. Laguna Beach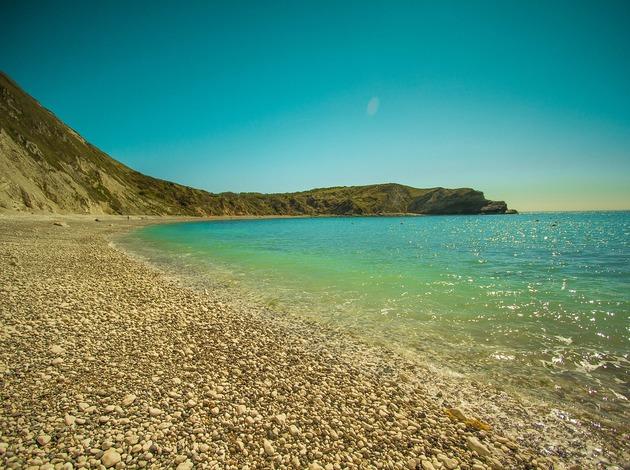 If you or your spouse are a fan of 'Beach Boys', this is a perfect honeymoon destination for you! Surreal Mediterranean climate, seaside village atmosphere, palm trees dancing to the warm wind and plenty of resorts offering a comfortable stay; what else do you want on a honeymoon!
Top activities in Laguna Beach are surfing, Scuba diving and skin diving. Mountain biking, hiking and picnicking are other popular activities. That said; this is a good idea for adventure honeymoons!
6. Aspen, Colorado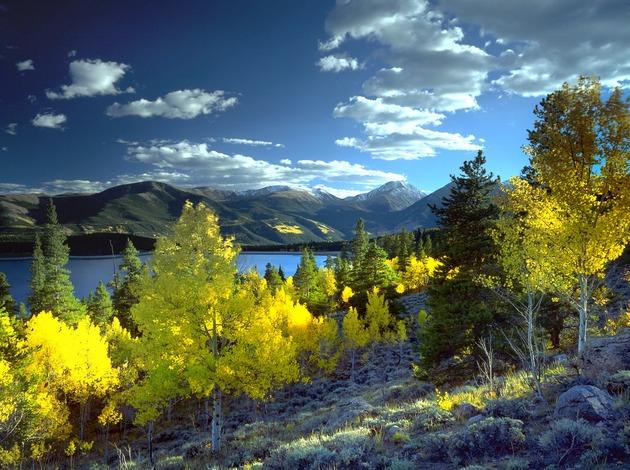 A ski resort set in the Rocky Mountains is practically two places pressed into one. In winter, it is a ski resort that offers skiing opportunities in Aspen Mountain, Snowmass Mountain, Aspen Highlands, and Buttermilk mountains. You can also go for Sleigh rides, Snowshoeing and Snowmobiling.
In summers, Aspen is a great place for hot air ballooning, white water rafting, paragliding, and fishing. All in all, this is an ideal honeymoon destination in America for couples who want an activity-filled honeymoon.
7. Hawaii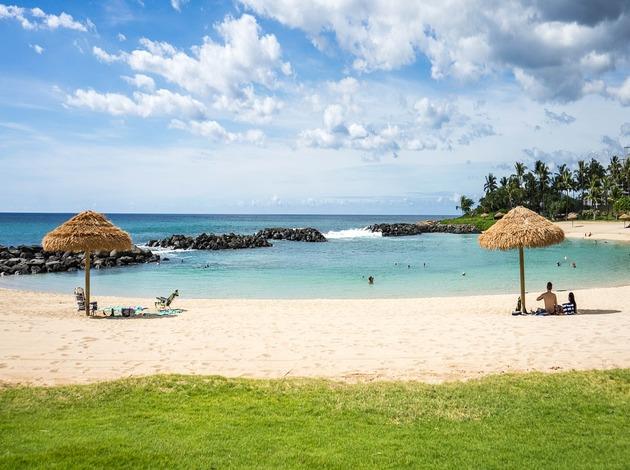 A geological hotspot and ultimate vacation place, Hawaii is a bunch of awesome destinations packed together that you just can't get enough of! Be it hitting its pristine beaches, hiking the nature trails or visiting the national parks within the islands, you are going to have a great time for sure.
Maui, Oahu, Kauai are some must-visit places in Hawaii that you should absolutely add to your itinerary.
One off-the-beaten activity in Hawaii is to take a guided tour to any of its pineapple plantations.
Love beaches? Here's a list of top Caribbean Honeymoon destinations!
8. Pocono Mountains, Pennsylvania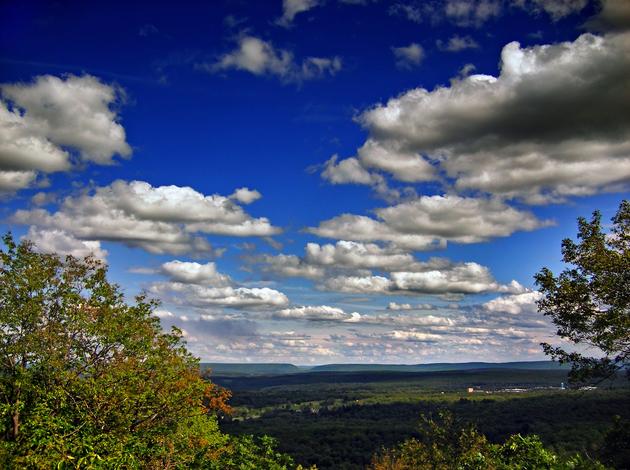 PC: Wikimedia Commons
Some beauties are under-rated and that's the reason they are great for a romantic getaway. Pocono Mountain is one such place that is replete with valleys and wooded hills and resorts that make an extra effort to make your honeymoon special.
Heart shape bathtubs in resorts, log-burning fireplaces, whirlpool baths, sauna centers are only a few of the relaxing elements the resorts here offer. Of course for outdoorsy couples, there are activities like rafting and skiing!
9. Charleston, South Carolina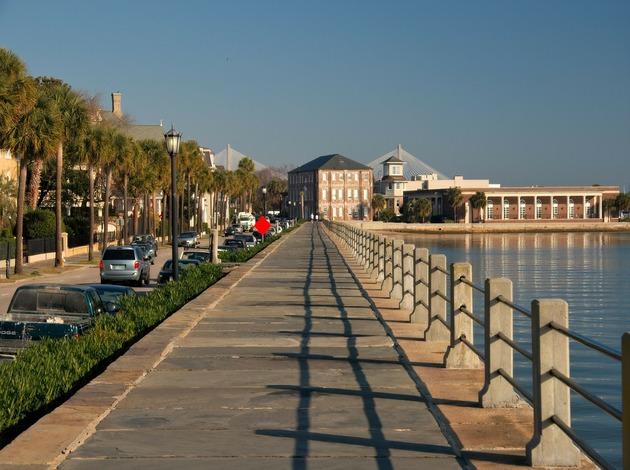 PC: pixabay.com
A port city, this is a honeymoon place for couples who love history. An important center during the civil war, the city flaunts a striking array of old buildings and defines a skyline with absolutely no tall buildings
For those who want a break from the skyscrapers, this city unfolds a different panorama that's interesting and inviting.
Dotted with tons of historic attractions, Charleston is one of the most unique honeymoon destinations in the USA.
You can take it a slash higher by going on a romantic carriage ride around the city.
10. Jackson Hole, Wyoming

PC: Flickr.com
A serene valley tucked between Gros Ventre Range and Teton Mountain range, this is literally Switzerland of the US. Low-lying valleys, furred animals for company and immaculate streams and rivers can transfer you to a whole new world of happiness.
The area nurtures 4 major National parks in the USA including Yellowstone, Grand Teton, Bridger Teton and National Elk refugee areas that display terrific diversity of nature, flora, and fauna! Skiing is also popular in the area.
Nature lovers, you know where to plan your honeymoon too!
11. Savannah, Georgia

PC: nps.gov
Lined with gorgeous mansions, rustic buildings, and stunning parks, Savannah is an idyllic honeymoon spot in the US that still retains most of its colonial charm. The eclectic mix of theatres, haunted buildings, and romantic cruises add to its allure.
Street shopping, square hopping and picnicking in Forysth Park are some popular activities here. Don't miss out binging on the scrumptious BBQ burgers and Fried Chicken Sandwich on your visit!
12. Key West, Florida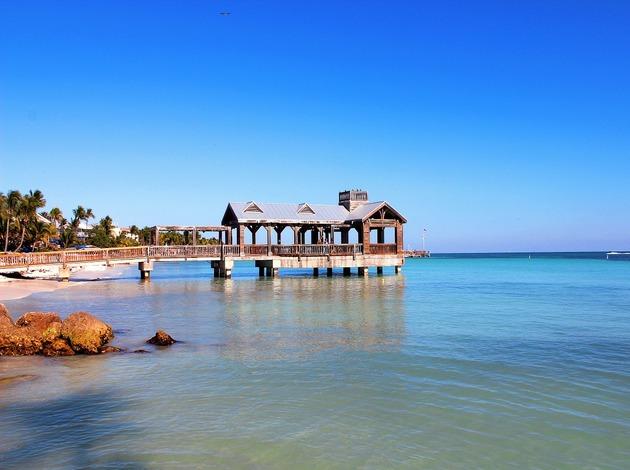 A booklover? A beach lover? Head to Key West for your honeymoon! The city is a miscellaneous mix of diversities. Home to bountiful beaches, Key West also flaunts the home of popular writer Ernest Hemmingway.
Take a Ghost and Legends tour and explore the city with a totally fresh approach. GO pub crawling and enjoy the fun side of the classy city.
Literary festivals, elegant art galleries, and tropical beaches; Key West is a place to be! if the beach is the only thing you want, head to one of these budget-friendly beach destinations in the US.
13. Sedona, Arizona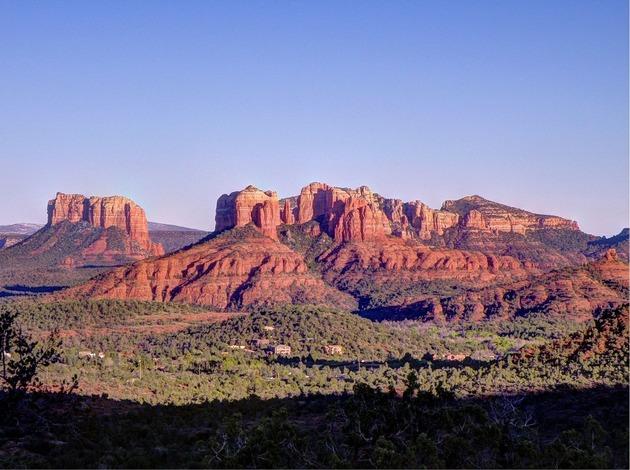 PC: pixabay.com
The first thing that strikes you about Sedona is the Red Rocks! And when you move past the admiration of this striking natural beauty, you will know that Sedona is more than just a bounty of nature.
Housing around 100 art galleries and hosting prime annual festivals in the field of art, music, and films; Sedona is also abounding of outdoor activities like hiking, biking, and its canyons will definitely tempt you to do so!
Sedona is a place where you can flock to for a honeymoon vacation that will linger in your memories forever!
14. Napa Valley, California

PC: wikimedia.org
Of vineyards and wines; romance and love; Napa Valley is to the USA what France is to Europe. Vast vineyards that produce a delectable range of wines, clear skies that breathe freshness, gourmet restaurants that serve signature dishes and laid-back classy cafes where you can spend quality time with your spouse, Napa Valley fits perfectly into the romantic idea of honeymoons.
Go wine tasting, snack on the cheese and crackers as you whisper sweet nothings with your beloved; this will be an affair to remember!
15. Lake Tahoe, Sierra Nevada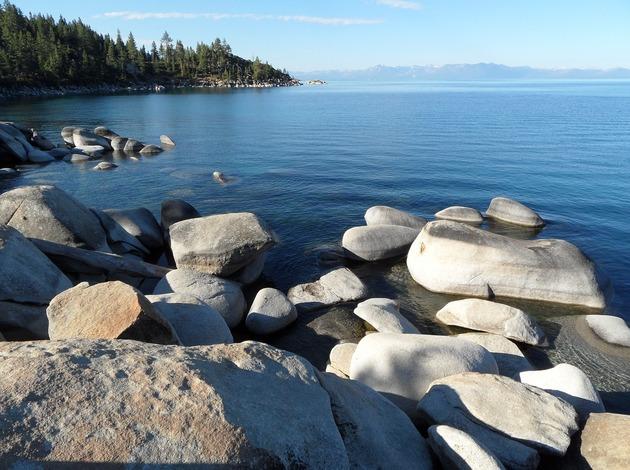 Set on the border of California and Nevada, Lake Tahoe is the gem of Sierra Nevada. A freshwater lake is a perfect place for a honeymoon vacation where you can spend time with your loved one in the bounty of nature.
Offering a different set of activities for summer and winter, there's one thing consistent about Lake Tahoe- the mesmerizing views it offers.
Indulge into hiking, camping, golfing, skiing and snowboarding or opt for elite fine dining; Lake Tahoe is practically the best of both worlds!
Surprise your spouse! Plan a honeymoon vacation to any of these stunning places in the USA and you'll have a great start as you walk into this fresh phase of life!