Best places to Honeymoon in Greece
* Disclosure: This post may contain affiliate links, which means we may receive a commission if you click a link and book something (there is never any extra cost to you for using these links).
Greece has always been considered to be the land of desire. Sensuality has been a very important part of the Greek culture right since its inception. You pick up their mythology, or you pick up their stories or you simply visit one of the islands and you will realize that Greece has seduction oozing out from every nook and cranny.
In my vivid imagination, Greece is the perfect destination for honeymoon. If you are wondering why, let us check out this list of Best place to Honeymoon in Greece that consist of Romantic Greek Islands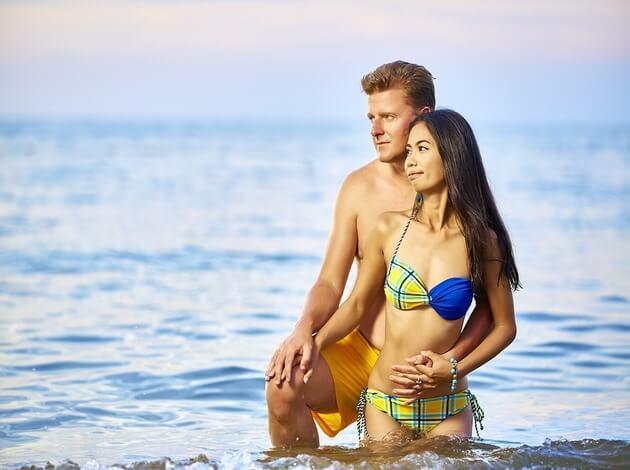 1) The most romantic of them all - Santorini!
Santorini is for the couple that likes to cuddle right under the shades of the setting sun and likes to come alive with the vibrant beats of the night. While the days are meant to fill up your lives with the bright colors of people contrasting with the tranquility of this place, the nights here offer you a sense of belonging to each other even while you are a part of the crowd. Santorini is not only one of the most frequented places for vacations in Greece, but it is one of the best places for honeymoon in Greece.
Apparently combining Santorini with Sifnos is an awesome idea, take help of this amazing journey planner to not miss a thing!
2) The one that takes your breath away - Corfu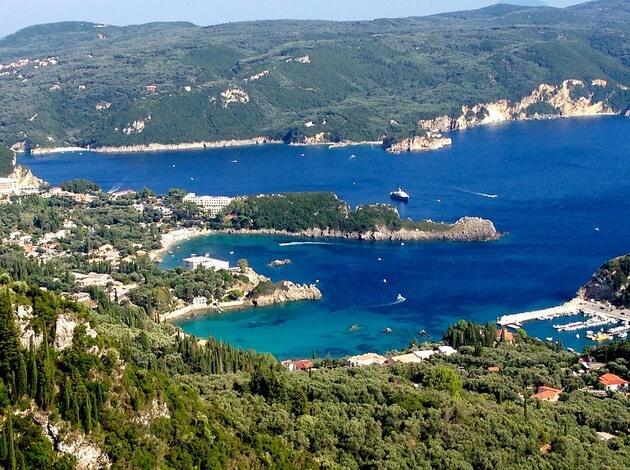 Much like your blending in with each other, Corfu is a representation of humble villages co-existing with the beauty of nature. More of a famous wedding destination, Corfu has been a favorites amongst couples since forever. The air of this place is so romantic that you would not even realize when the island took you over with its breathtaking views and its elegant vibes. This place is completely ideal for a couple looking for a romantic honeymoon in Greece.
3) For historical exoticism - Crete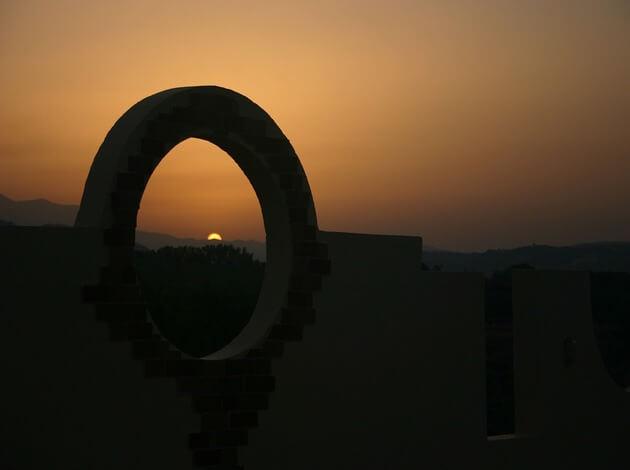 Right from the historical Chersonissos to eating at Rethymnon - Crete offers you a perfect amalgamation of history, culture and nature. Explore yourselves in the midst of Spinalonga, romance the historical side with Knossos and walk hand in hand along the Samaria Gorge to make the best of your honeymoon in Greece. Also, Santorini which is the top greek island for honeymoon is so close, that a day trip would easily suffice! Win-win right?
4) The name says it all - Lesbos/ Lesvos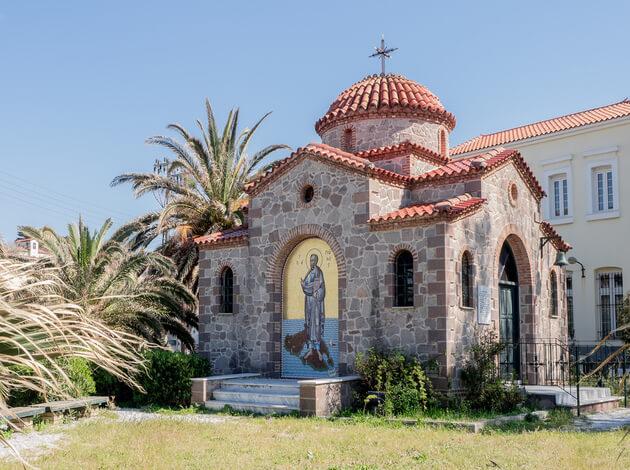 Image Source by Esin Ustun/flickr
If the name does not turn you on enough, then Lesvos also has a very interesting history to enchant you. Discover your wild side with the Petrified Forest, feel royal with a tour of the Medieval Castle, attain some peace at the monasteries and ultimately watch the waves go by at the beautiful beaches in front of you. Lesvos is considered to be one of the most romantic greek islands for it finds romance even in the most unconventional of things.
5) Absorbing the local side of Greece - Rhodes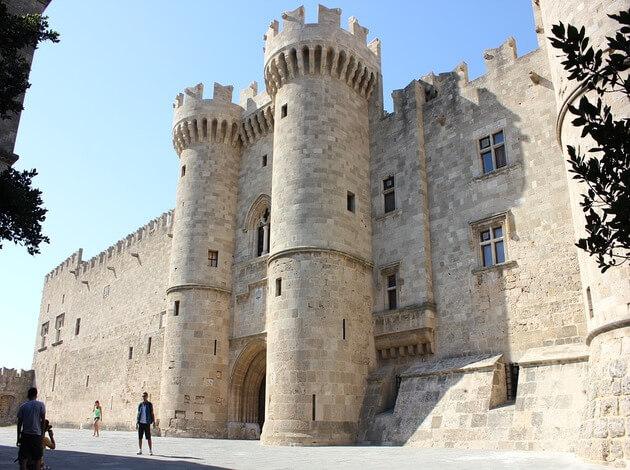 Rhodes features in most lists of top greek islands for honeymoon. Infact, Rhodes is actually one of the best places for honeymoon in Greece for various reasons. The resorts are nothing short of luxurious, the east coast beaches help you plan your future with each other while you stare deep into the horizon and the old town has a quaint charm that is going to attract you instantly. You are going to find romance not only in the quintessential resorts but also in the midst of the local taverns that are going to give you a taste of Greece like no other.
Our Tip:
So are you wondering, what is the best time to visit Greece during for your honeymoon? Are you scared, that the weather might overwhelm you confining you into the closed walls of your room. Now, I am not too sure if you would be complaining about that but to make sure you have a perfect honeymoon, we suggest you visit in the months of May, June and July while the weather is in complete favor of your romance.
6) For the Urban Couple - Athens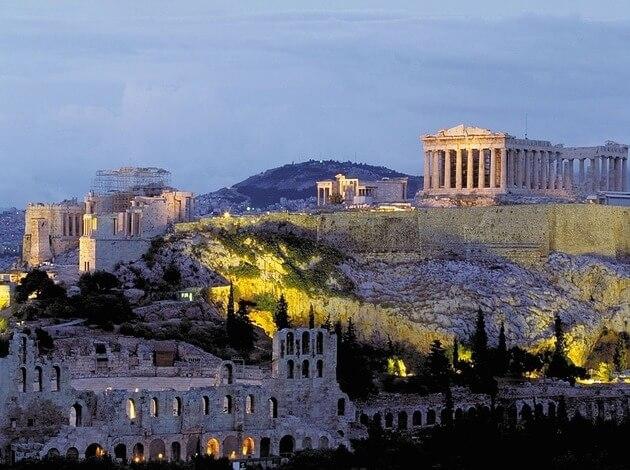 Although it is not considered to be a quintessential place for honeymoon in Greece, even then its old world charm mixed with modernisation is what a couple looking for liveliness should opt for. History and culture is here in abundance, but things like wishing well and the simplistic streets like Plakas are where you are sure to find a lot of romance!
7) Cuddled inside protected arms - Folégandros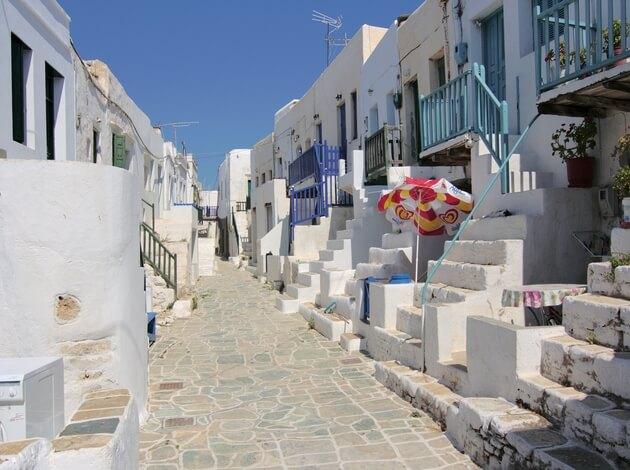 Folegandros is one of our picks for top greek islands for honeymoon. It has the capability to romanticize you with small beaches that are spread all over. Angali is definitely the best of the beaches here and while strolling around this 13 kilometers long island, you will see how beautifully it is nestled amongst all the famous destinations in Greece. Hiking in Folegandros is something that you should definitely opt for as soon as you are done exploring the waters in the little boats on the port!
That's not the only cuddling that you have in mind. Here is a list of hotels to make sure that the experience does not leave a hole in your pocket.
8) Simplistic Streets, Charming Cosmopolitan - Mykonos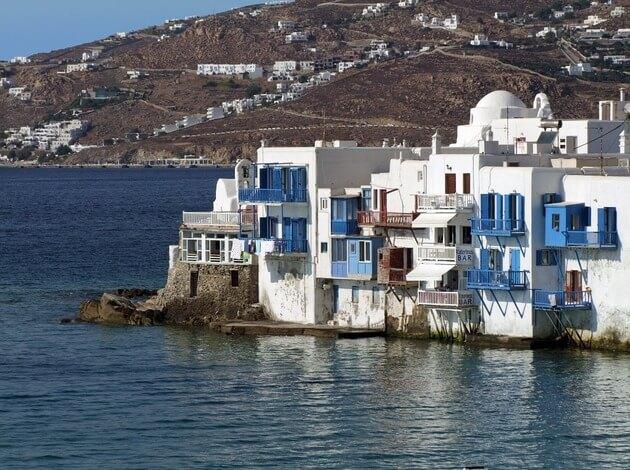 Mykonos is definitely one of the best destinations for honeymoon in Greece. Infact, it is one of the best vacation destinations in Greece. It's white and blue hues are sure to mesmerize you and make you fall in love with the place as much as it will make you fall in love with each other. Discover Paradise at the Paradise beach, pray for togetherness at the Paraportiani Church, enjoy a taste of Italy in Greek version of Venice and just explore the place while exploring each other.

Our tip- Combine Mykonos with Tinos, take help of this awesome trip planner to not miss a thing!
9) Overshadowed but breathtaking - Naxos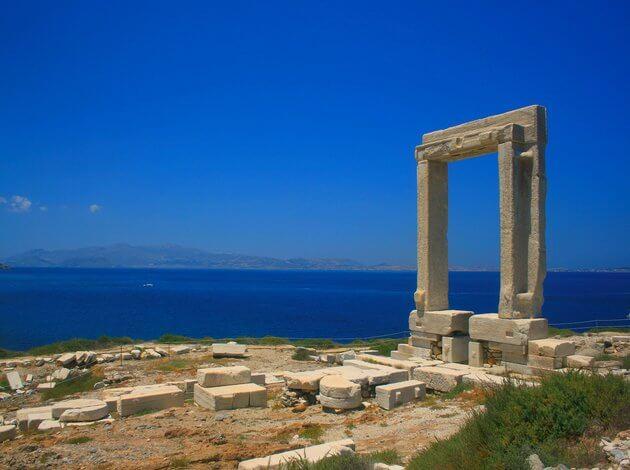 Naxos has so much to offer to a couple that is looking for all kinds of activities. Right from windsurfing, to lazing around on the beach or from exploring villages to cycling to the amazing temples, there is so much to do in Naxos. Even if you try- you will not have a dull moment here. Although a slightly off beat one for honeymoon, it is definitely one of our top recommendations for best honeymoon destinations in Greece.
10) Various experiences in one - Delphi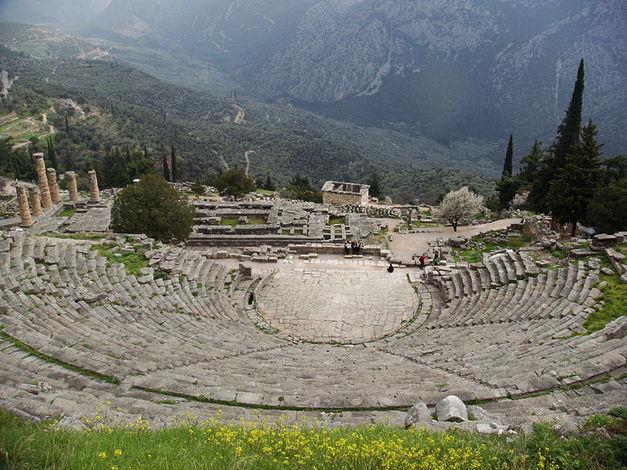 Image Source
You know what is the most romantic thing about Delphi? Its simplicity. While the tavernas here are going to give you the perfect setting for a greek romantic honeymoon, the history here makes sure that you get an equal taste of the culture. The various cafes here are perfect for you to have that much needed private time with your spouse while the whole world just passes by! The ancient monuments have stood the tests of time much like you desire your relationship to!
This was our hand picked list of the best places in Greece for honeymoon. If you have been here or have some other places in mind, please let us know in the comments section below!