Honeymoon in Langkawi - Why Should You Go There?
* Disclosure: This post may contain affiliate links, which means we may receive a commission if you click a link and book something (there is never any extra cost to you for using these links).
Well, with the marriage season on and all (In India it is never ending), the travel industry is coming up with various tricks to lure in the newly weds into the various beautiful locations of the World. That is exactly what a honeymoon is about anyway right? Go to some extremely beautiful locations, click pictures with titanic like poses, explore each other (mentally and well..) and of course start your journey of a lifetime with a honeymoon in Langkawi, a journey that you will remember forever.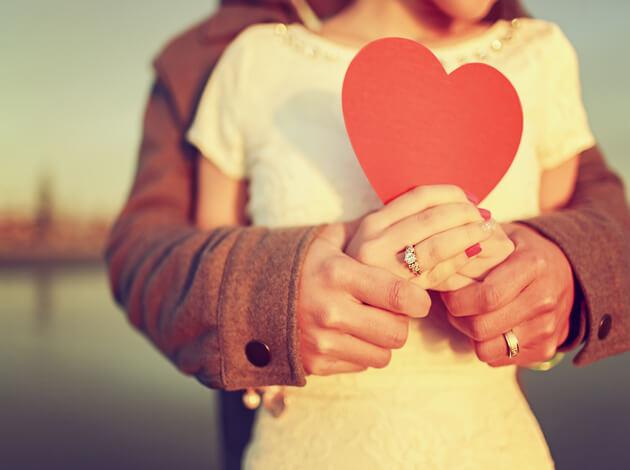 Photo Source - Dollar Photo Club
The urban couple has gone beyond the webs of only being in love with the nature while falling in love with each other. Today, nobody wants to be locked inside the room cuddling- whispering sweet nothings constantly. They want to do that outside while exploring the world, which is exactly why we have chosen a destination for you that almost nobody considers for honeymoon. An archipelago of about 104 islands, Langkawi is the one of the perfect honeymoon spots for various reasons.
The Best Time for Honeymoon in Langkawi
Although it actually pretty much depends on when are you tying the knot and the kind of couple that you are to understand whether Langkawi is a great destination to visit during that time. For example, Langkawi's oceans are going to welcome you with open arms right from October through April. If you are looking at spending some quality hand in hand time with your spouse without bumping into a lot of people, then it's better to visit in January to March- it is really crowded and it is the high time for tourism season in Langkawi. October to December is actually a good time for a couple that has an adventurous side by discovering all the water-sports that are in the definition of Langkawi.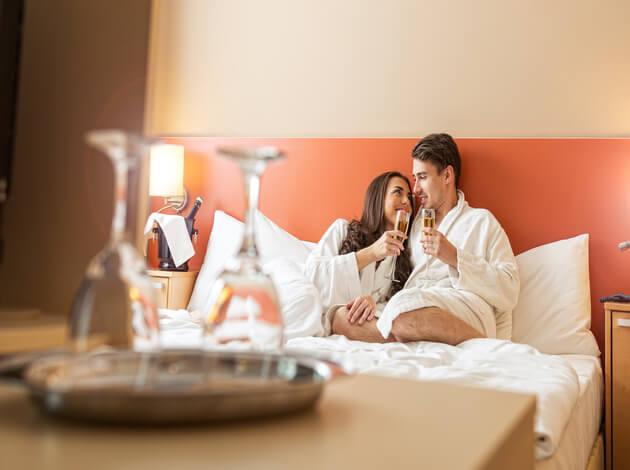 Photo Source - Dollar Photo Club
If you are a couple that wants to stroll on the roads, with rain drops making the environment romantic and you just want to see the natural magnificent side of Langkawi, then August and September are the perfect months for you to visit. With rainfall that takes place for about 2-3 hours a day, this is a great time to just walk by and be lost in each other. January to March is for the social couple who wants to explore a lot while being a part of people.
Visiting beyond those months is perfect for the couple that wishes to walk about scantily clad because that is literally how hot it gets in Langkawi after March. With temperatures soaring to 34 degree celsius, the beaches are accessorized with sun tanned bodies and the water sports become slightly more fun during this time. So after you have picked your time to visit, here is a hand-picked list of places that you should visit to add the fun side to this romantic getaway!
Things to do in Langkawi on Honeymoon
Start your highs and lows with Langkawi Sky Bridge

We have chosen the Langkawi Sky Bridge for you for a very simple reason. The promises of going through highs and lows are not simply words, this one is a perfect representation of that fact. Only accessible from the last stop on the cable car station, this bridge is set at about a height of 700 meters from the sea level. 125 meter curved bridge is the perfect start to your journey which is going to be full of highs and lows and curves. Also, the panoramic view from here is mind blowing. If either of you is Acrophobic, this one is a great place to start getting rid of those fears.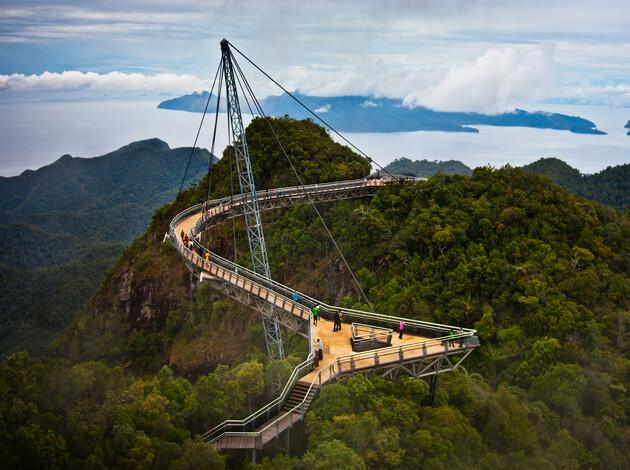 Photo source - Flickr/ Jim Boud
Do not miss a thing with this exhaustive list of things to do in Langkawi
Enjoy a fun filled day at the Eagle Square

The 200-meter long structure of eagle, known as Dataran Lang is considered to be the best man made structure in the city of Langkawi. It is a perfect square for the couple that loves to shop and eat. It is full of restaurants and there are hundreds of duty-free shops here. Dataran Lang is perfect for your evenings that can stretch into late nights. Unless of course you are in a hurry to go back to the hotel. The most beautiful part about this square is the various miniature fountains that light up this place and give it a completely serene look.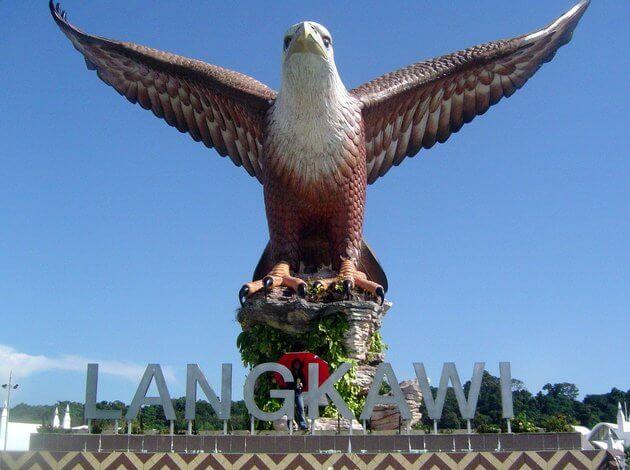 Photo source - Flickr/ Ravikiran Rao

For the secrets hidden beneath- Underwater World Langkawi

Underwater World Langkawi is a lovely place for a couple to visit. While you are tucked in under ground, walking through while gazing at the sharks, sea-horses and various other aquatic creatures is going to be an experience that will be etched in your memory forever. If you are a couple that likes to explore the animal life and likes to go out of their way to have different experiences, then Underwater World Langkawi is a great place for you to visit.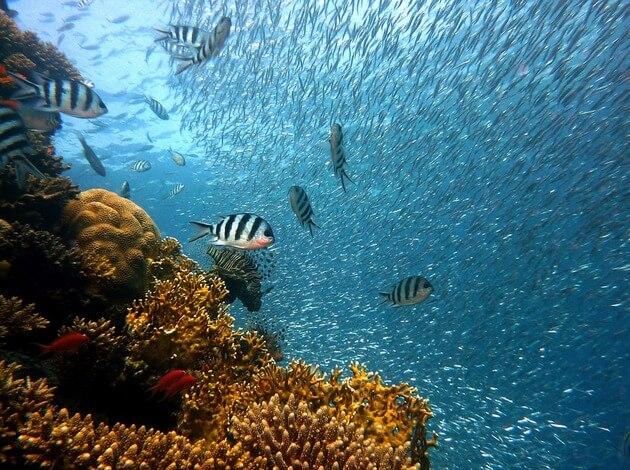 Photo source - pixabay
Now that some of these places are listed, let's actually look at some destinations that are perfect for your honeymoon. Langkawi is known for its beautiful beaches and a wide spread coast line. It is the perfect place to walk hand in hand while looking at the beautiful waves come and go in front of you. With the warm sun over your head, you can cuddle in with your spouse and enjoy a warm time by yourself.
Check out all the destinations in Langkawi with this free trip planner
Match your footsteps with the vibrant frequencies of the nightlife in Langkawi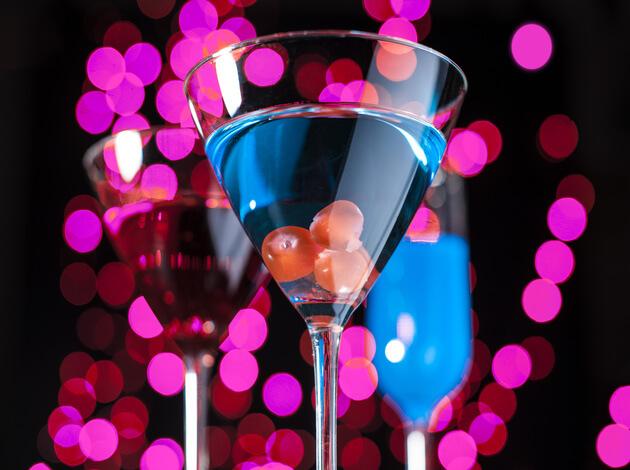 Photo Source - Dollar Photo Club
Langkawi has a very vibrant nightlife. Pasar Malam (Night markets in Malay) are a very common concept in Langkawi and the city is bustling with people at all times, as there are clubs in every part of the island and the city. If you are a couple who cannot have enough of shopping in the day, or you are just basically nocturnal, then there is nothing that matches up to Langkawi's nightlife. Groove into the music of the city and fit into each other's beats perfectly while discovering the pubs here. Interact with the locals and spoil each other with a lot of Malaysian items available in the markets.
Pamper each other and get pampered with the exotic spas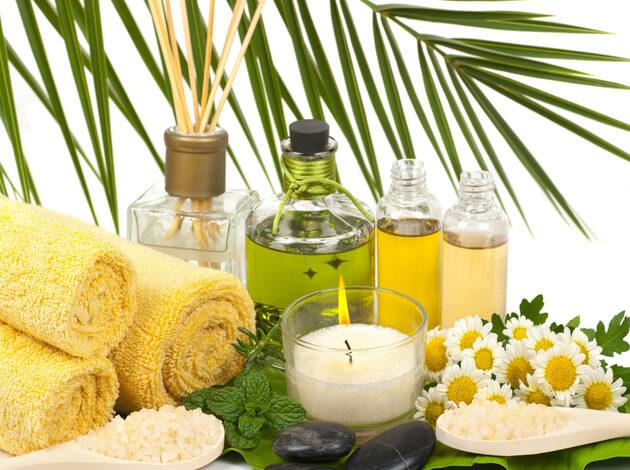 Photo Source - Dollar Photo Club
Langkawi has a lost list of spas for you to go unwind in. Indulge in the various couple massages that are available and in the process of pampering each other, get pampered yourselves. Malaysia is also known for the beautiful spas that it has and the massages are out of the world. You are sure to be remembering this relaxation of nerves for the longest time to come. More than anything it is also a great memory to share together. While you are at it, remember to spoil each other with all the shopping that you can do in the beautiful streets of Langkawi.
You always remember the money that you spend on a memorable experience. Get the best deals for your accommodation here
Soak up some sun and enjoy the warmth at the Beaches
Considering Langkawi is an archipelago of islands, it is perfect for a couple that loves water. There are various beaches for you to choose from. You can rise with the sun, play with the waves, get pedicures of the golden sands and lie under the blanket of the blue sky with the person you love. Here is a list of the places with the best beaches that you can plan to visit while on your honeymoon in Langkawi. These are the most frequented beaches in Langkawi and together make for a perfect romantic getaway too.
1. Pantai Cenang
2. Pantai Kok
3. Pantai Tengah
4. Kuah
5. Tanjung Rhu
6. Datai Bay
7. Padang Matsirat
Photo Source - Dollar Photo Club
Discover each other in midst of the most exotic of Islands
The main factor behind it's mind-blowing beauty is Langkawi's vicinity with the ocean. While you enjoy various water sports and go snorkeling side by side, the islands are going to be offering you a lot more than just scenic beauty. If you are not the very adventurous kinds, then sitting by each other's side and staring deep into the beautiful horizon is also going to be a very memorable experience.
All in all, Langkawi has a lot to offer to you. While you all are busy discovering how to fit in each other's lives, Langkawi will fit you into its widespread arms effortlessly and give you memories of a lifetime! Afterall, isn't that what a honeymoon is supposed to be like?
*Most images are used for representational purposes.

You may also like:
Honeymoon in Bali - Celebrate Your Love