5 Places to Honeymoon in Mexico
* Disclosure: This post may contain affiliate links, which means we may receive a commission if you click a link and book something (there is never any extra cost to you for using these links).
Honeymoon-that part of the wedding rituals which is looked forward to the most by the couple! After a long, taxing and stressful month of planning, invitations, ceremonies and rituals, it is essential for the newlyweds to have some private time unwinding and de-stressing. And so, planning for a perfect honeymoon is as crucial as planning a perfect wedding!
Formerly popular honeymoon destinations like Rome, Paris, Zurich, etc. have become passé now and today's honeymooners are looking for off-beat, unexplored and one-of-its-kind spots for their dream romantic vacation. What better country to zero down to for your honeymoon than the exotic land of Mexico? Stunning beaches, vibrant nightlife, cozy cafes, delicious food, luxurious time and most importantly, inexpensive prices make this country perfect for your first holiday as a married couple! In a country as huge as Mexico, it is mightily confusing to choose the perfect destination for your vacation. Here are 5 Places to Honeymoon in Mexico
1. Cancun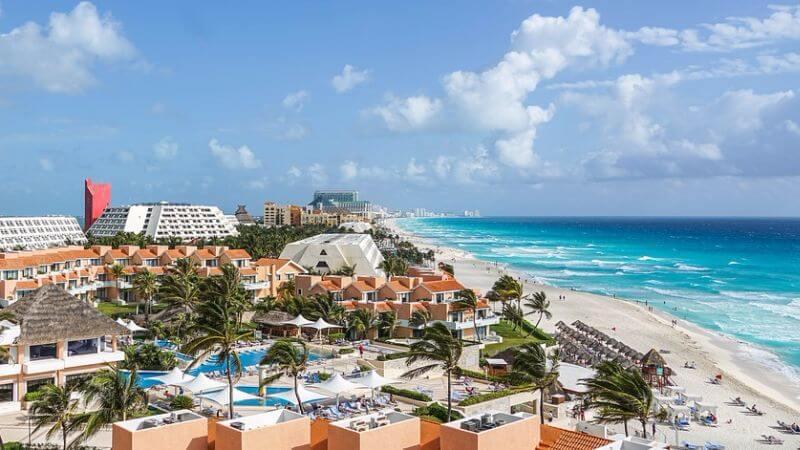 Crystal clear waters of the Caribbean Sea await tourists at Cancun, a Mexican city on the Yucatan Peninsula. The striking blue waters, the coral white sands, the beautiful sunsets together set the mood for a romantic time here! Apart from the beaches, couples can also explore and experience the Mayan culture that shines through the mystical ruins adorning various parts of the town.
Also, the presence of numerous all-inclusive honeymoon resorts in Cancun, providing the honeymooners with every imaginable comfort and luxury, ensure that the couple has an unforgettable trip. A honeymoon in Cancun rewards newlyweds with the best of both worlds- from glitzy hotels and party spots to secluded white sand beaches and cliquey, romantic spots!
2. San Miguel de Allende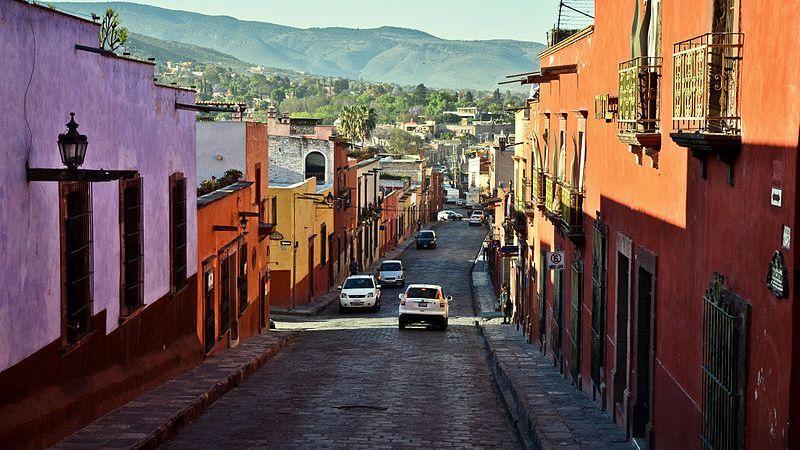 PC: Wikimedia Commons
Known for its baroque architecture, rich culture and a lively theatre scene, the colonial-era Mexican city of San Miguel de Allende is perfect for couples looking for an out-of-the-box honeymoon idea which does not consist of beaches and luxurious resorts. What the town lacks in terms of typical romantic spots, it makes up for it in the form of a picture-perfect spring weather, colorful architecture and delightful character.
Apart from the cultural panache, the excellent restaurants, numerous galleries and heritage sites add to the quaint charm of this city and appeal to the newlyweds. The gorgeous cobblestone streets lined with bright, colorful blooms, bustling alleyway markets and enchanting rooftop restaurants make this city one of the best honeymoon destinations in Mexico.
Things to do- Visit the UNESCO World Heritage Site of Sanctuary of Jesus of Atotonilco, handicraft markets, colorful galleries. Take a romantic walk down the cobblestone streets in the fading light and sample some of the best Mexican food in candlelight dinners at rooftop restaurants.
Get year around hotel deal with TripHobo Hotels.
Check Out: Best Caribbean Destinations in December
3. Playa del Carmen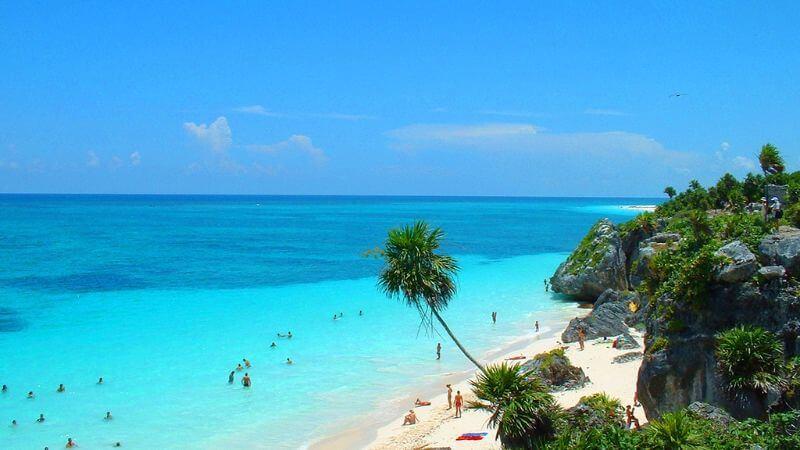 PC: Neepster / Flickr
A perfect amalgamation of secluded beaches, nature reserves and a happening nightlife, Playa del Carmen is a pretty popular destination among lovebirds. Nestled among winding canals and mangroves, this Mayan Riviera indeed seems like a little slice of paradise.
The palm-lined beaches and coral reefs set the romantic mood and the ample restaurants and nightclubs ensure that there is never a dearth of things to do for the honeymooners when they visit this coastal town. Filled to brim with some of the best resorts for honeymoon, this place is ideal for a honeymoon if you are looking to simply relax and receive a five-star treatment.
Things to do- Relax by the beaches, have a luxurious time at the resorts and yachts or have an adventurous time exploring underwater caves, swimming and scuba diving.
Use TripHobo's Travel Itinerary Planner to generate a trip plan for your desired destination in few simple steps.
4. Oaxaca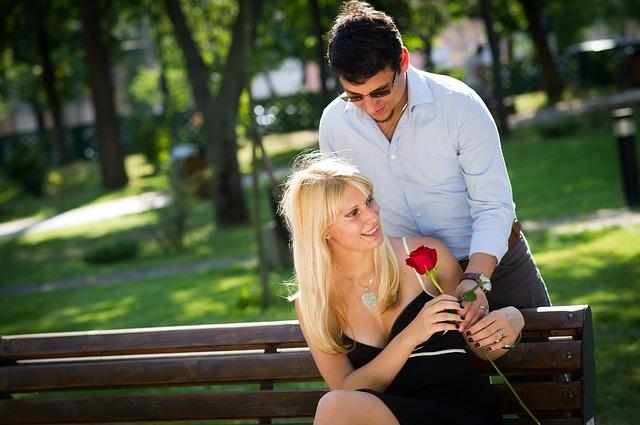 Looking for a honeymoon destination where you can get to indulge in exotic food products, experience the burgeoning Mexican culture, stay in charming colonial-era inns and enjoy fascinating fiestas? The city of Oaxaca is the ideal place for you!
Lush mountains, fluorescent lagoons, streets shaded with trees, vibrant handicraft markets, interesting folklore and endless culinary options characterize this city! Promising to treat the newlyweds to a complete Mexican Bohemian experience, Oaxaca is one delightful city. The natural elegance and the fascinating archeological sites make this place perfect for honeymooners looking for off-beat and culturally-rich destinations for romantic getaways in Mexico.
Things to do- Visit the pre-Columbian era ruins, shop for culture crafts, plan a romantic excursion to the lush mountains and most importantly, do not forget to try the exotic Mexican delicacies.
5. Los Cabos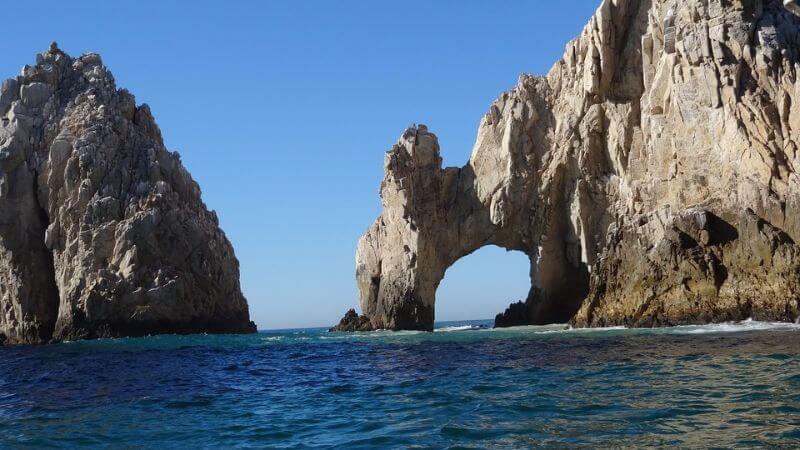 PC: Pixabay.com
Nestled in the southern part of the Baja California Peninsula in Mexico, Los Cabos is one contrasting piece of land in Mexico! Boating of breathtaking seas, enchanting deserts and magnificent mountains, this is the perfect honeymoon destination for nature-lovers. Comprising of two towns, San Jose del Cabo and Cabo San Lucas, Los Cabos is a magical place. Frequented by celebrities like Jennifer Anniston, it is considered to be one of the top honeymoon spots in Mexico
Enticing the couples with its unparalleled beauty, luxurious suites, energetic nightlife and adventure activities, Los Cabos has unmatched options to offer to the couples when it comes to luxury and charm. Easily accessible and conveniently located a honeymoon in Los Cabos is sure to kindle up the romantic feelings.
Get year around hotel deal with TripHobo Hotels.
Secluded beaches, turquoise waters, vibrant cities, happening nightlife, luxurious resorts, romantic roof-top dinners and architectural wonders await honeymooners at these off-beat destinations in Mexico. Head over as soon as you can for a dream-like vacation with bae!
Also Check Out These Honeymoon Getaways:
Best Hawaiian Islands for Honeymoon