Honeymoon Packing List For Groom - All Things you Need
* Disclosure: This post may contain affiliate links, which means we may receive a commission if you click a link and book something (there is never any extra cost to you for using these links).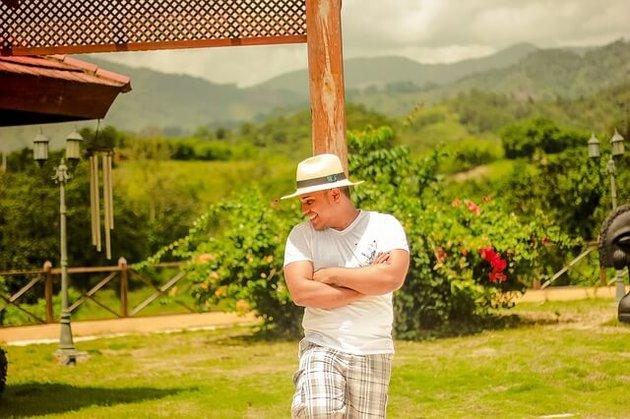 PC: Pixabay
After the big day has perfectly taken place, now's the time for the much anticipated trip together- The Honeymoon! So how do you decide to go about with the preparations? The first and foremost thing is to choose the location and then head towards packing. While ladies have this inherent talent of packing the bags whenever going out, they get done with their baggage quite easily without fretting too much over it but guys, you need to work upon it really hard. Still we have created the honeymoon packing list for bride you can make use of.
So, here's the honeymoon packing list for groom that will make your romantic journey a successful one.
Identity proof documents
Let this be your driving license, passport or a green card, make sure you carry all the identity proofs which you and your wife might require just in case you have chosen a new country as your honeymoon destination. God forbid but you might have to face certain circumstances wherein, you are asked to present your identity proof (other than passports, at times) These are all important things to carry during honeymoon.
Personal care and first-aid
Don't forget to carry your own personal care products other than the usual ones, for example, your shaving kit and body lotions are a must during journeys. Second most important one is the first-aid box, your wife is likely to forget packing this in between her luxury and make-up items which is why you need to specifically remember it. A basic first-aid kit along with some daily routine medicines according to your health should definitely be there with you in journey.
Have you chosen a tropical destination? Here's the tropical honeymoon packing list
Tickets
Ah! What can you do without them? Do not be under impression that you would obviously carry it; there have been instances where people actually forget carrying their tickets and wallets amidst the packing rush. So keep these in your bags the moment you begin packing. Returning home just because you forgot your tickets will completely put your mood off later. Hence be careful.
Do read how to find the cheapest flights before booking your tickets
Travel cards/ credit cards
If you got some special travel benefits on your credit cards make sure you use them to the fullest and also earn those brownie points for the certain miles travelled. Use cashless transactions most of the times, as they're safe, hassle free and quick. You do not need to worry about losing your bucks. This is one more thing that should go right in your bag!
Learn how to keep money safe while traveling
Marriage certificate
We tell you why. Some countries have their own norms and regulations and might stop you over at certain location, else you might just require a proof of your marriage for any bizarre reason. So keep a copy of your certificate handy in your pocket and carry it along during your honeymoon. It's better to be safe now than to get into trouble later.
Electronic gadgets
Okay, by this we do not mean you should be carrying your laptops and start working out of nowhere. Do not carry your office work while on honeymoon, a thumb rule. You might just end up upsetting your partner. By electronic gadgets, we mean your power banks, mobile charges, IPods, earphones, music devices and all.
Formal and casual wear
Casual wear is understood, you're going on a holiday, but why formals? Would you not plan a quite elite candle light dinner with your bride someday in between the travels? Surprise her, let her watch her man well-dressed all suited to woo her on that special night. A tuxedo would get too dramatic; just carry a sober shirt, cotton trousers, boots, socks and anything more that you think your lady loves! Heading over to the beach and wondering what to pack for a beach honeymoon? The same list applies; just add a hat and a sunscreen to the list!
Plan your trip to these Most Romantic Islands in the World
So, these are the top honeymoon packing essentials you need to make note of and have a splendid holiday together!