9 Fabulous Honeymoon Road Trip Ideas
* Disclosure: This post may contain affiliate links, which means we may receive a commission if you click a link and book something (there is never any extra cost to you for using these links).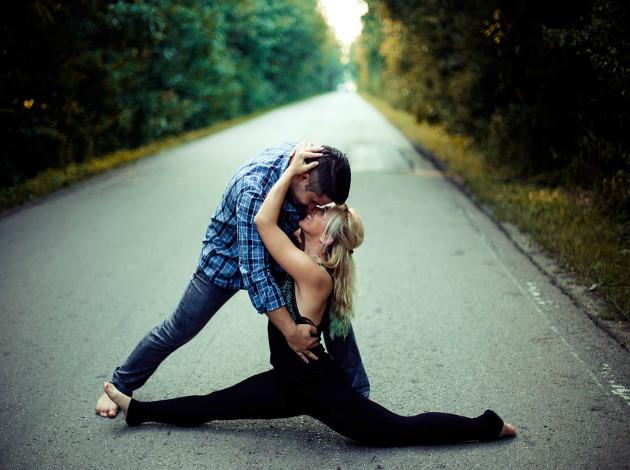 Here's wishing you a happily ever after dear hobos! After going through the process of wedding planning, gown and tuxedo fittings, rehearsal dinners, cake tastings and the likes, we are sure you now want to just escape to a place where you can let loose your hair and spend time exploring each other. And what better way to start this new journey in your life than to go on an actual voyage?! Here are a few honeymoon road trip ideas where you can experience lyrical landscapes, rolling hills, pristine beaches, quaint towns, bustling cities, mesmerizing sunrises, vibrant sunsets and passionate nights.
1. Boston to Portland- American Honeymoon Roadtrip:

A fantastic New England roadtrip, Boston to Portland is ideal for couples who don't want to drive a lot and yet want to explore as much as possible. Historically inclined, the entire region offers interesting stories, a cool arts scene, rich culture, delectable food, lush hills, sleepy villages and a rugged coast. The Interstate 95 Highway (I-95 N) connects these two fabulous cities.
Approximate distance: 172 kilometres
Approximate Duration: 7 days
Places to explore on the way:
Salem:
Famous, or may we say infamous, for its witch trials that took place back in the 1600s, Salem is a historical city in the state of Massachusetts. Points of interest within the city include The Witch House, the lovely Salem Willows park and the Salem Maritime National Historic Site.
Hampton:
In the state of New Hampshire, along the Atlantic Ocean, lies the coastal town of Hampton. Don't forget to pack your swimming trunks and bikinis for this one! If you love your beers, do visit the Smuttynose Brewing Company while visiting this town.
Portsmouth:
A bustling city that has still retained an old world charm, romantic Portsmouth should be a stop on your honeymoon roadtrip. Tourist attractions you can visit include the beautifully landscaped Prescott Park, the outdoor history museum of Strawbery Banke and the USS Albacore.
2. Manali to Leh- Explore India: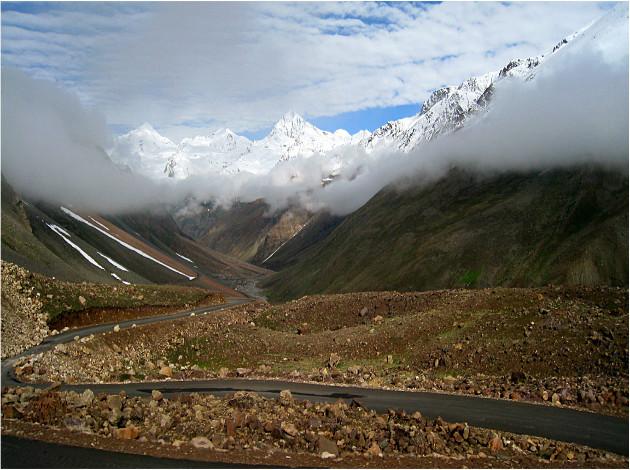 PC: wikimedia
The ultimate roadtrip in India, the Manali to Leh trip has all the elements that legends are made of! You can hire Royal Enfield bikes from the resort town of Manali and then head over to the high-desert town of Leh, making memories along the way. Note that the route from Manali to Leh is closed during the months from October to May due to heavy snowfall. Also, it is recommended that you keep a steady pace while ascending instead of covering the entire distance within a few days as there is a possibility of you suffering from High Altitude Sickness. Take as many stops as possible so that your body gets used to the altitude.
Approximate distance: 482 kilometres
Approximate Duration: 12 days
Places to explore on the way:
Rohtang Pass:
A couple of hours' ride from Manali brings you to the popular Rohtang Pass. Here, you can enjoy having snow fights, building snowmen together or you can even undertake activities such as sledge rides.
Darcha:
Located along the Bhaga River, the charming town of Darcha offers tent accommodations to the weary travellers. Surrounded by snow capped mountains, this place also offers fantastic photography opportunities.
Sarchu:
At an altitude of 14,300 feet, Sarchu is another region that offers tent accommodations. Located in the lap of nature, the entire area offers unparalleled serenity.
Looking for some Non beach honeymoon ideas?
3. Dublin to Galway- Irish Honeymoon Escapade: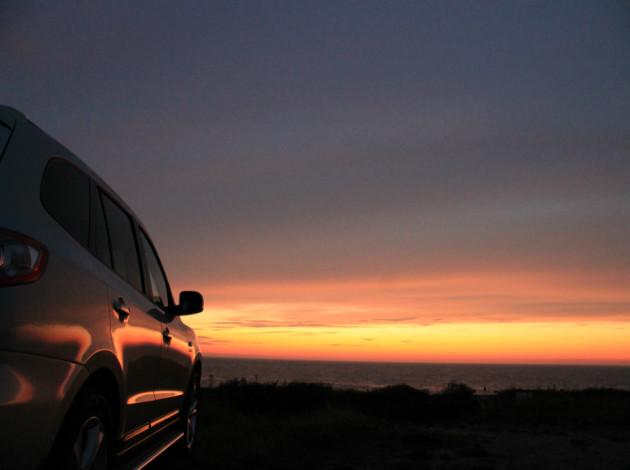 PC: pexels
Full of picturesque towns, rolling hills peppered with plenty of sheep, proud Irishmen telling tales of the days gone by, tranquil churches and romantic landscapes, the M6 motorway that connects Dublin to Galway will definitely prove to be an incredible backdrop to your love story.
Approximate distance: 208 kilometres
Approximate Duration: 4 days
Places to explore on the way:
Rochfortbridge:
A tiny village located along the way to Galway, Rochfortbridge is a dreamy place to stop at while on your honeymoon roadtrip in Europe. You can spend a day or two over here walking hand in hand, exploring the quaint alleys and surrounding landscapes.
Athenry:
Famous for its looming castle, Athenry is a medieval town in Ireland. Feel like a royal couple while visiting the Athenry Castle. Don't forget to strike a pose for the camera!
4. Vancouver to Calgary- Canadian Honeymoon Roadtrip: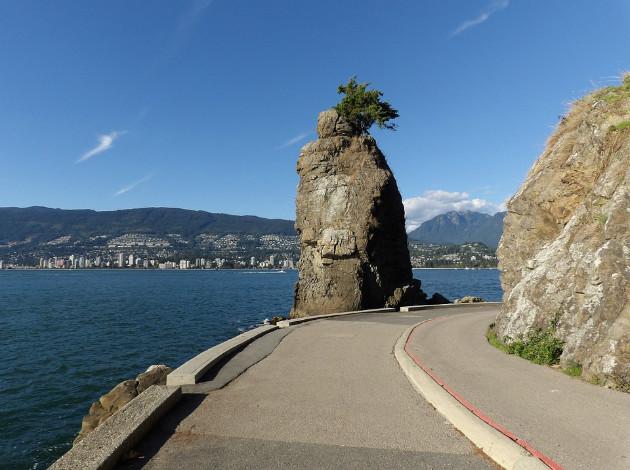 For a romantic Canadian escapade, it does not get better than a roadtrip from Vancouver to Calgary. Sparkling turquoise lakes, enchanting forests, soaring snow capped peaks and lovely roads form an eternal part of this honeymoon roadtrip. The Trans-Canada Highway connects these two cities and the scenic drive is completely worth it.
Approximate distance: 970 kilometres
Approximate Duration: 14 days
Places to explore on the way:
Clinton:
If the two of you love water sports, Clinton should be a stop on your roadtrip. You can undertake white water rafting in the city and then opt for a soothing massage at one of the many spas that the place has to offer.
Clearwater:
A verdant district in British Columbia, Clearwater is one of the newest municipalities in the country. Surrounded by mountains, the place is a gateway to the extraordinary Wells Gray Provincial Park. If you are an outdoorsy couple, this wilderness park is a must visit for you.
Lake Louise:
Go off the path for a while and camp/ check into a luxurious resort at the hamlet of Lake Louise in the stunning Banff National Park. You can go ice skating during the winters or go hiking during the summers, or just sit near the fireplace and whisper sweet nothings during your honeymoon roadtrip.
Planning a Canadian cross country road trip? Hope this smart trip planner helps!
5. Circle Tasmania- The Ultimate Australian Road Trip: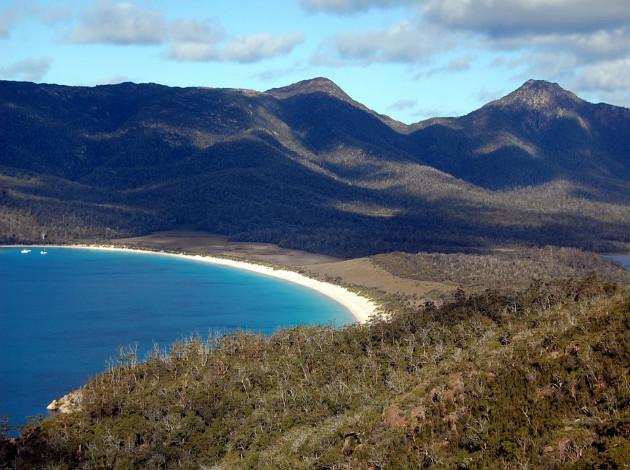 Known for its World Heritage wilderness, Tasmania is an island off Australia's south coast. Home to 17 National Parks, pristine and virgin beaches, sublime waterfalls, bustling weekend markets, old-fashioned towns and artsy cities, the best way to explore this island is to rent a car and drive along its circumference! Begin from the capital city of Hobart and then drive a full circle.
Approximate distance: 1,242 kilometres
Approximate Duration: 10 days
Places to explore on the way:
Freycinet National Park:
Located on the east coast of the island, the Freycinet National Park will enthral you with its captivating beauty and vastness. A must visit for hiking enthusiasts, trek to the top of Mount Amos to be presented with stunning views of Mount Graham and the Wineglass Bay.
Mount William National Park:
The rugged Mount William National Park is made up of unspoilt beaches and lush green forests teeming with wildlife. It is indeed a lovely place to visit while on your Australian honeymoon. Activities you can undertake within the park include camping, picnicking, swimming, fishing and taking romantic walks along the beaches.
Stanley:
A sleepy fishing town, Stanley should be your next stop while in the quest to circle Tasmania. A part of the island's north-west coast (which is aptly named 'Edge Of The World), Stanley's major tourist attraction is The Nut which is an old volcanic plug.
Strahan:
A popular resort town, Strahan is always bustling with tourists. It is recommended that you book your accommodations in advance to avoid disappointment. While visiting the town, do hop on the romantic West Coast Wilderness Railway which runs between Regatta Point, Strahan and Queenstown.
If you are an active couple here are some adventure honeymoon ideas
6. England to Scotland- A Honeymoon Roadtrip In The UK: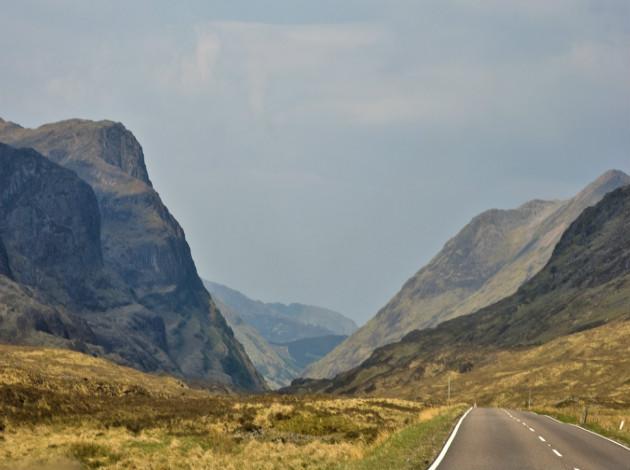 PC: wikimedia
Begin your drive from London and end it at Glasgow on this epic roadtrip from England to Scotland via the M6 motorway. En route, you will be visiting vivacious cities, historical towns, enchanting villages, captivating castles and enthralling ruins.
Approximate distance: 613 kilometres
Approximate Duration: 8 days
Places to explore on the way:
Stratford-upon-Avon:
Famous for being the birthplace of writer William Shakespeare, Stratford-upon-Avon is a charming medieval town. Top tourist attractions you can explore while in the town include Shakespeare's Birthplace, Anne Hathaway's Cottage, Hall's Croft, the Holy Trinity Church and the fascinating Stratford Butterfly Farm.
York:
A walled city, York is rich in history and adventure. Cobbled streets, architecturally marvellous buildings and tourist attractions such as York Minister, Clifford's Tower, Railway Museum and York Castle Museum await you over here.
Inverness:
The gorgeous Scottish city of Inverness is a wonderful amalgamation of history, nature, shopping and architecture. Points of interest within and around the city include the famous Loch Ness Lake, the magnificent Inverness Cathedral, the ruins of Urquhart Castle, the grand Inverness Castle and the ancient burial site of Clava Cairns.
7. The Grand American West- Some Fun And Frolic: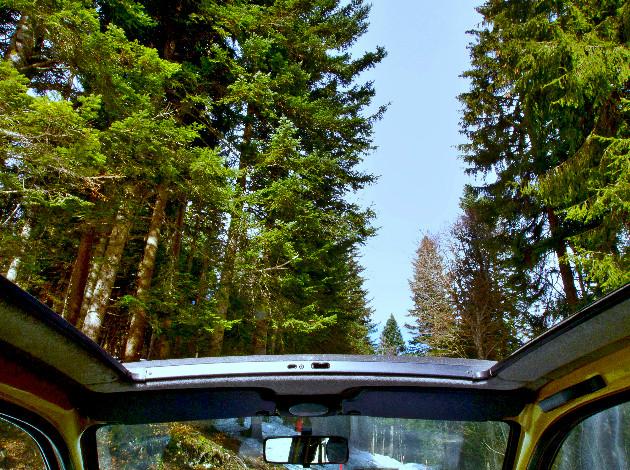 The ultimate honeymoon roadtrip along the west coast, this one explores the magnificent western part of America. Home to humongous National Parks and lively cities, no matter which type of couple you are- whether the outdoorsy adventurous type or the party animal, this roadtrip has something for everyone. Begin your trip from Los Angeles and end it at the Grand Canyon National Park (north rim).
Approximate distance: 1,833 kilometres
Approximate Duration: 20 days
Places to explore on the way:
San Francisco:
Home to the iconic Golden Gate Bridge, the 'Fog City' of San Francisco should be a stop on your escapade to the wild west. The neighbourhood of Fisherman's Wharf, the historical island of Alcatraz, the Golden Gate Park, the museum of science- Exploratorium and the famous crooked Lombard Street should be added to your San Francisco travel itinerary.
Yosemite National Park:
Offering breathtaking views and home to a variety of flora and fauna, the Yosemite National Park is spread across an area of approximately 1,200 square miles. Activities one can undertake at the National Park include camping, hiking, fishing, horseback riding, Birdwatching, picnicking and a lot more.
Las Vegas:
If the two of you love partying and gambling, Las Vegas will feel like heaven to you guys. Providing endless entertainment options, what happens in Vegas stays in Vegas!
Grand Canyon National Park:
A UNESCO World Heritage Site, the massive Grand Canyon National Park will enchant you with its not too subtle beauty. You can undertake activities such as bicycling, backcountry hiking, river trips and camping within the park premises.
8. Porto to Barcelona- For Sunkissed Landscapes: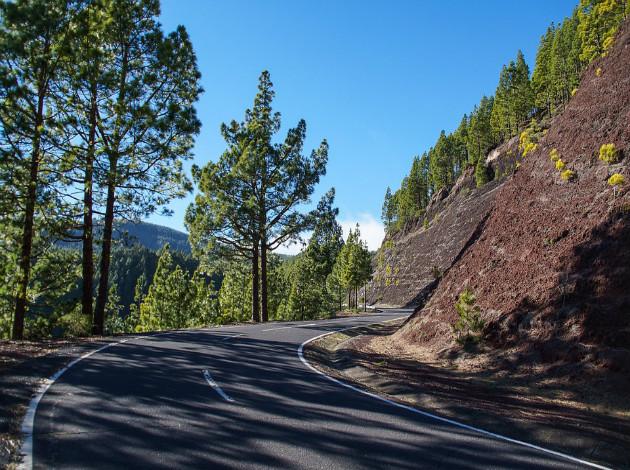 PC: pixabay
Planning a honeymoon roadtrip in Europe? We recommend you explore the dazzling nations of Portugal and Spain. Begin from the coastal town of Porto and finish your romantic journey at Barcelona. The motorway of AP-2 will be your companion during this roadtrip.
Approximate distance: 1,157 kilometres
Approximate Duration: 10 days
Places to explore on the way:
Lisbon:
The capital city of Portugal, Lisbon is known for its quaint cafes and a lovely coast. While in the city, do make it a point to witness a live Fado music concert. You can thank us later! Things to see and places to visit in Lisbon include the Belem Tower, the Jeronimos Monastery, the Sao Jorge Castle and the Carmo Convent.
Evora:
The next Portuguese city on your roadtrip will be the historical and architecturally beautiful Evora. The historic centre of Evora is a UNESCO World Heritage site thus making it a must visit place while in the city.
Granada:
The enticing Spanish city of Granada, located at the foothills of the Sierra Nevada Mountains, is a must visit for the romantics. With a lovely fortress as a backdrop, this city is made up of all things romantic- tranquil alleys, lovely fountains, quaint cafes and beautiful gardens.
9. Sydney to Brisbane- Australian Honeymoon: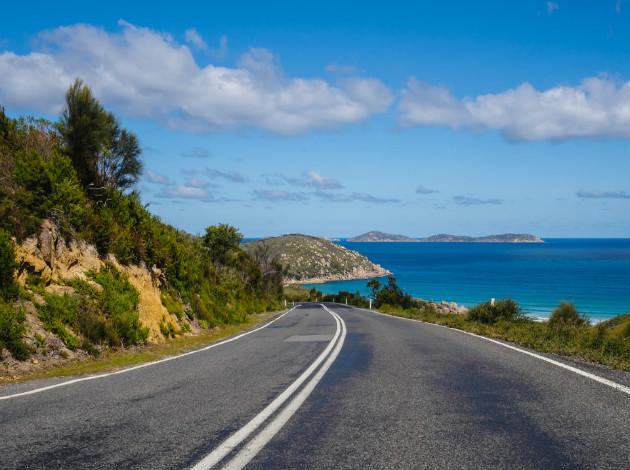 Known as the 'Legendary Pacific Coast', the road from Sydney to Brisbane is one of Australia's best roadtrips. Encompassing lovely beaches, riverside scenes, rolling hills and quaint towns and villages, this Australian honeymoon roadtrip will definitely be a memorable one for you.
Approximate distance: 926 kilometres
Approximate Duration: 10 days
Places to explore on the way:
Port Macquarie:
A pleasant coastal town, Port Macquarie will be your first stop on the way to Brisbane. Home to the Billabong Koala Park, if you want to hug this cute little animal, do visit the park.
Byron Bay:
A spectacular coastal town in New South Wales, your trip to Byron Bay will be full of activities such as shopping, mountain biking, fishing, sea turtle snorkelling sessions, beachside horse riding lessons, kayaking, hang gliding and skydiving. If the two of you love adventure, Byron Bay will prove to be a good stop for you.
Kingscliff:
A small yet pleasant town along the coast, Kingscliff is still developing and hence is not swamped with tourists yet. This will prove to be a boon for you as you will get all the privacy in the world to explore each other.
All set to go on a honeymoon road trip? Here are a few important pointers:
Get your car checked. If it's a rental, ensure that it had been serviced and maintained thoroughly.
Discuss in advance how much time you are ready to spend in the car and chalk out your itinerary accordingly. There is no point in a roadtrip if a 5 hour drive makes one happy and the other cranky!
Don't forget to document your roadtrip. Years down the line, this will just be a memory that you will cherish.
Do think of a few games that can be played in the car. This will help you kill boredom during long drives.
Packing enough food is always a good idea!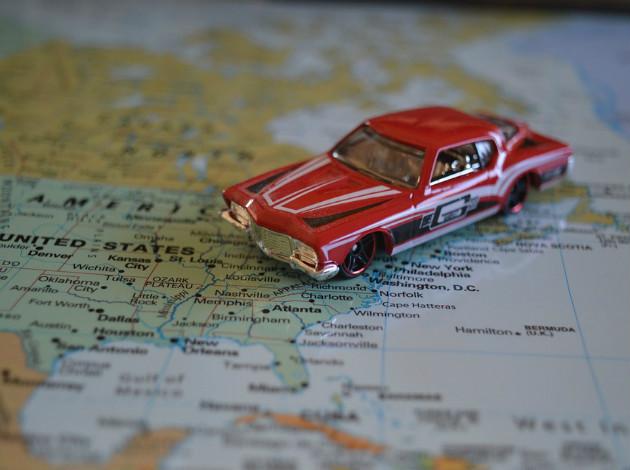 We understand that planning a trip can be an overwhelming task. Hope this journey planning guide helps. Here's hoping that you have a time of your life on your honeymoon roadtrip.
*fb cover pic: gettyimages
Note: some images are for representative purposes only.
You may also be interested in:
10 Ultimate Cross Country Road Trips In the USA
15 The Best Road Trips in Europe
20 Best Road Trips With Girlfriends Ideas