Hotels In Jaipur Under 3K With Royal Experience
* Disclosure: This post may contain affiliate links, which means we may receive a commission if you click a link and book something (there is never any extra cost to you for using these links).
The Pink City can easily enchant anyone that visits it. What with its royal heritage, rustiness and an aura that takes you back in time! Laced with palaces throughout the city, you are likely to feel like living in an era of the royals and majesties. However surprising is the vibrant contrast of diversity that easily catches your attention here, as you spot the most Indian things by mostly the vast number of international tourist that flock the city, to get a taste of India. Jaipur, is Rajasthan's capital in every right way, maintaining the perfect steadiness of a prosperous city without losing its old, royal essence.
If you are shortly planning a trip here, you are ought to get mesmerized by the beautiful chaos of the old and new, juxtaposing the many tranquil lakes across the city. To experience the best of Jaipur, here are some great accommodation options, easy on the pocket, but big on the royal feel! Jaipur hotels under 3000, if you thought you read that wrong, read on.
1. Hotel Bissau Palace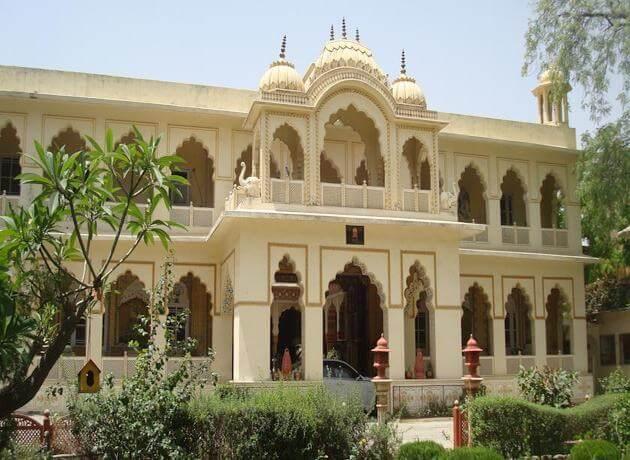 Image source: Booking.com
A visit to this grand royal city is incomplete without a little imperial rendezvous, of course! And thus, a stay at a palace is the most ideal thing to do for a wholesome regal experience. Situated amidst the Aravalli Hills, Hotel Bissau Palace, is all things royal. From breathtaking architecture to some great facilities that come at a surprisingly reasonable price. Rated as the best value property in Jaipur, a quintessential Indian sojourn could not get any better.
Approximate price per room night: INR 3000
2. Ibis Jaipur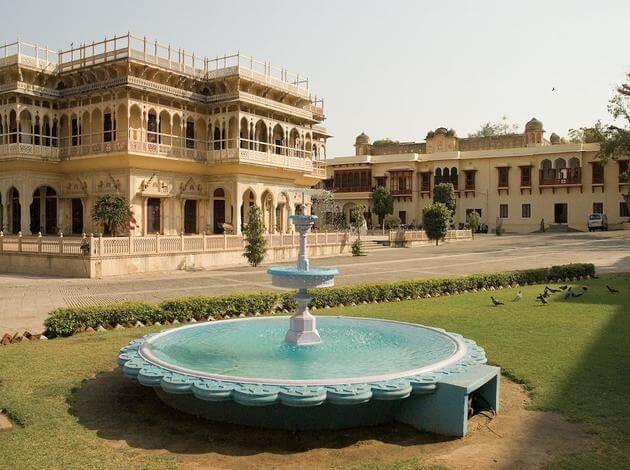 Image Source: Booking.com
Ibis has for long been renowned for its hospitality. Spread across the nation, Ibis beckons on providing the best of the best, along with good value for money. The Ibis Jaipur is located at 6 kilometers from the very popular Hawa Mahal and other must-watch attractions too are situated closely. A three-star property, this is the ultimate economical hotel for business and leisure. The Hub Bar and the rooftop pool are perfect to unwind after a great day of sightseeing.
Approximate price per room night: INR 2474
Here are some important places to visit near Jaipur
3. Hotel Arya Niwas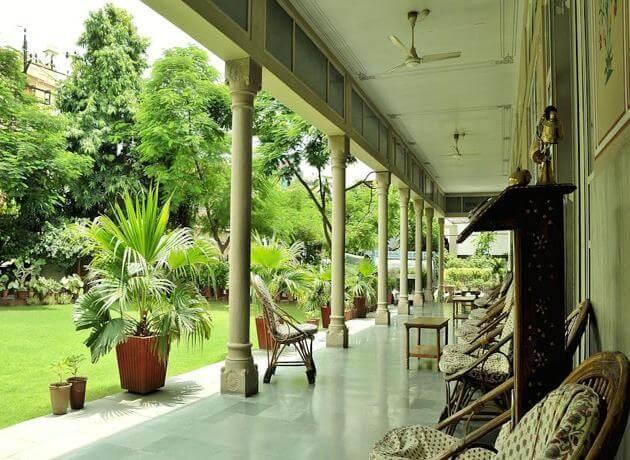 Image source: booking.com
Elegant architecture and a homely, warm atmosphere, Arya Niwas is perfect for those, who don't like the very commercial properties. Approved by the Government as a three-star hotel, Arya Niwas is centrally located. Essentially an old heritage haveli, the huge rooms that are beautiful, are perfect to stay in if you don't want to spend the day out. Lazying in its lovely garden, verandahs and courtyards would be just perfect. The atmosphere here is soothing and tranquil, and chances are you might not feel like leaving the property at all.
Approximate price per room night: INR 1750
4. Leisure Inn Grand Chanakya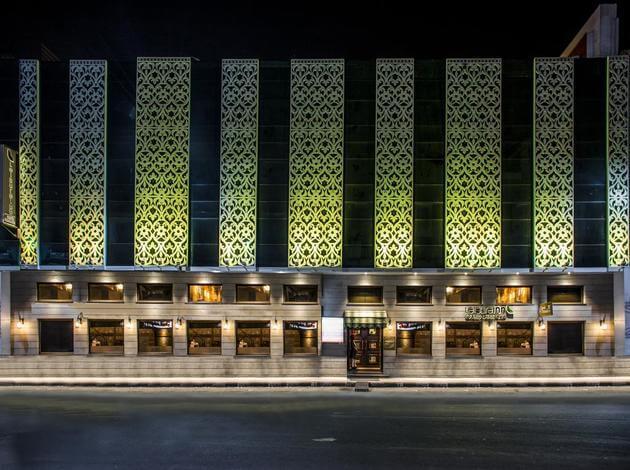 Image Source: Booking.com
With a striking contrast to the heritage hotels in the city, is the brand new Leisure Inn Grand Chanakya. Located in the heart of the city, most of the popular attractions lie literally a step outside the hotel. Other than being a sparkling new property, the cuisine here is an indulging one. Local Rajasthani cuisine, including the famous Dal Baati Churma and Besan Gatta ki Subzi, you are bound to give in! Their Café Viva serves delicious coffee too.
Approximate price per room night: INR 2990
5. Jai Niwas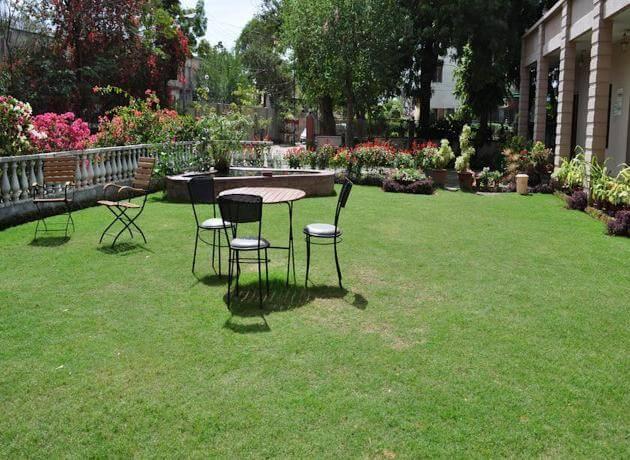 Image source: Booking.com
Homely rooms featured on landscaped gardens, Jai Niwas will make you forget the city chaos. Peacefulness and beauty are what you will find here! Managed by a family, the hotel is actually a charming old bungalow, that will surprise you with its modern amenities. Perfect for everyone; those on leisure or business, Jai Niwas will accommodate you delightfully. The home-style cooked food is lip-smacking, being supervised by the owner herself!
Approximate price per room night: INR 1800
Go for retail therapy, here are some irresistible Shopping places in Jaipur
6. Om Niwas Suite Hotel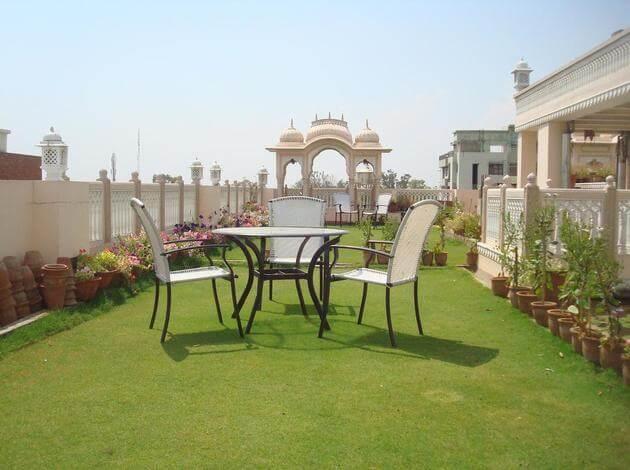 Image Source: Booking.com
If you want to experience opulence at affordable prices, this is the place to head! Bringing the concept of apartment style hotels first to Jaipur, Om Niwas Suite Hotel has created a niche for itself. Given these factors, it is also the first choice of many celebrities and prominent personalities. The property is lush with the number of plants here, making the atmosphere serene and calm. The terrace offers some spectacular views of the city.
Approximate price per room night: INR 2950
7. Hotel Ratnawali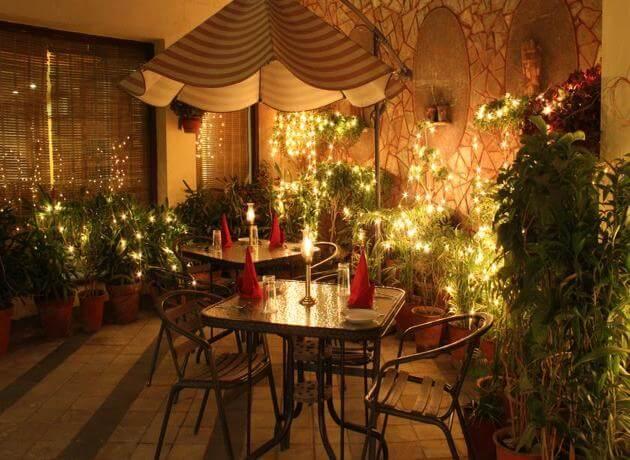 Image source: booking.com
Elegance is one of the main characteristics of the Hotel Ratnawali! One of Jaipur's best pure vegetarian hotel, this property boasts of a superior location. The main markets and the commercial centers lie within a few kilometers of the hotel. Walk a little for five minutes and you will be amidst the best local delicacies spots and streets along with some shopping. The lavish décor of the hotel reflects the city's rich culture and heritage.
Approximate price per room night: INR 2210
Explore the city with this Jaipur Itinerary 1 Day
8. Flute Boutique Hotel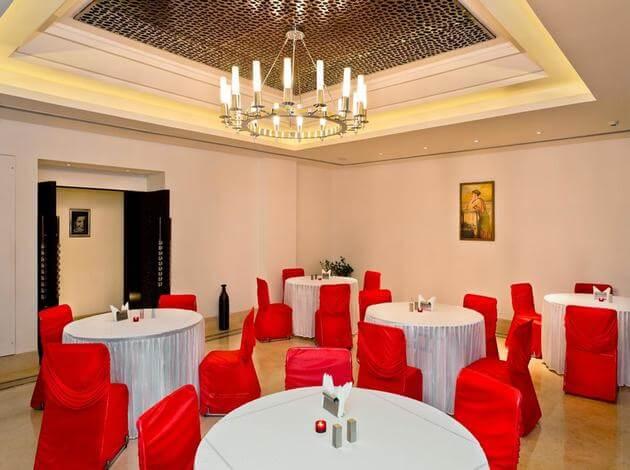 Image Source: Booking.com
The Flute Boutique Hotel, is a premium hotel and not only is it just centrally located but most of the popular tourist attractions too are at a stone's throw away. The Statue Circle and Birla Auditorium especially, are very close. A perfect blend of modern and traditional facilities, this hotel offers highly professional services. Also close by are dining hot spots of the city, shopping destinations, and many entertainment options.
Approximate price per room night: INR 2690
9. Hotel Mayaa Mansion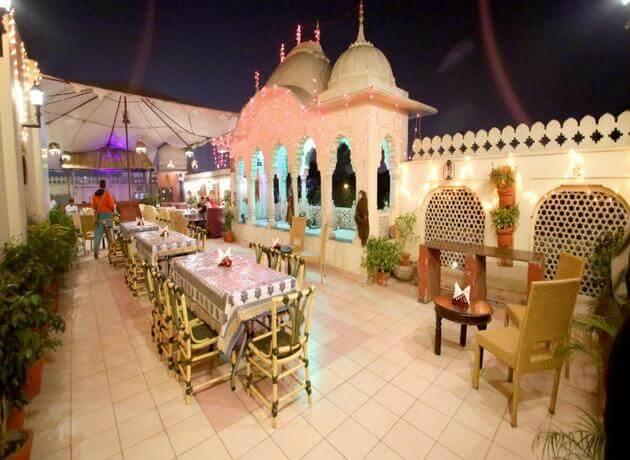 Image source: booking.com
Belonging to the parent group of Maya hospitality, the Maya mansion, is highly budget friendly with contrast to its amazing services offered. Great location, good staff, and basic facilities and a very strong Wi-Fi (for those who cannot live without it!) The hotel offers two accommodation options, for your suitability. Situated on MI road, the hotel also shared close proximity to most of the bus and railway stations. A stay here is guaranteed to be relaxing and peaceful.
Approximate price per room night: INR 1620
10. Vesta Maurya Palace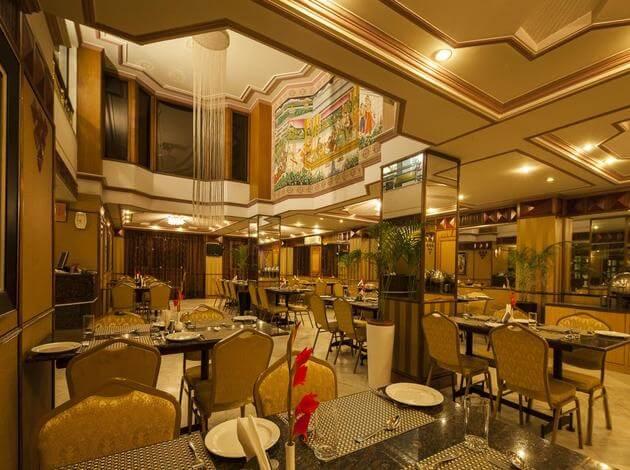 Image Source: Booking.com
Most of the bus and railway stations near Vesta Maurya Palace belongs to the famous chain of Vesta hotels and resorts. With a strong presence in Jaipur's hospitality industry, Vesta Maurya is an ideal budget hotel without compromising on the quality of services. The hotel is an absolute reflection of the city's spirit, derived from the mélange of tradition and contemporary sophistication. The rooftop swimming pool is perfect as you unwind after a busy day, admiring the city's spectacular views.
Approximate price per room night: INR 2559
There you have it, beautiful hotels for the ultimate royal experience that are a delightful thrift! So start booking your mystical Rajasthani escapade now!