Best Places & Ideas For Valentine's Day in Bangalore
UPDATED Oct 26, 2018
17.4K Views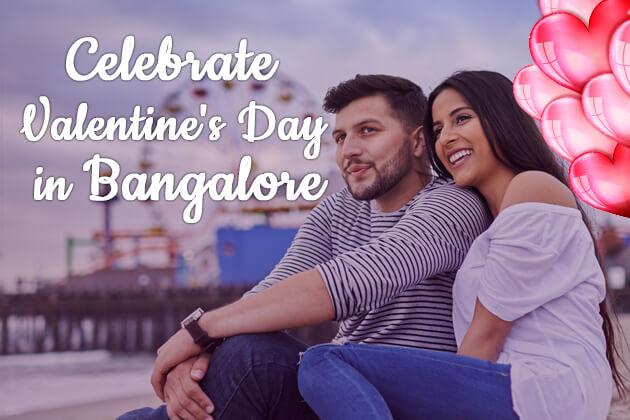 Love has its own world to immerse in! So, while the rest of the world is busy fighting over things that matter almost nothing to a human being, let us look at the ways we can celebrate the most effervescent emotion, love. Make sure that your beloved gets the best of attention and adoration this Valentine that will leave indelible memories in his/her mind. So while you are in Bangalore, the IT and hub of India, these are few ways in which you can make your most awaited Valentine's day in Bangalore an exciting one:
1. Escape into the natural beauty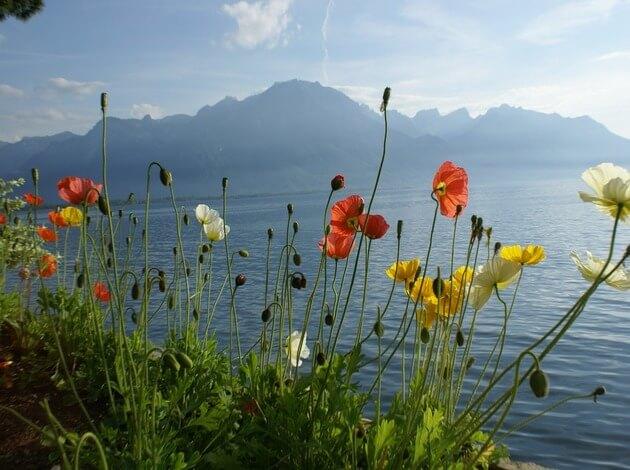 Image Source: Pixabay.com
Bangalore is surrounded by immense natural beauty that becomes an ideal backdrop for love to whisper itself. The city has been blessed with surrounding hills, valleys, rivers and falls that are located at a short distance from the city. So while you are staying in the city, make sure to venture out to some picturesque location with your beloved. Far from the madding crowd, rest assured that your love shall find ample space to express itself.
Suggestions: Trek to Nandi Hills, Bheemashweri Forest Camp, Caving at Antaragange
2. Attend an engaging theatrical performance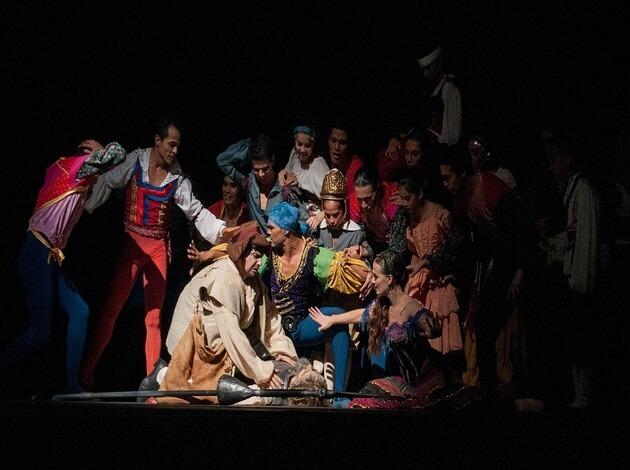 Image Source: Pixabay.com
Bangalore has a cultural and literary vibe that is reflected through its citizen's interest in theatre. The two of you can watch a performance at Ranga Shankara that generally holds both national and international plays. Believe me! Your beloved is going to love this novel idea.
Suggestions: Ranga Shankara, Jagriti theratre, Lavanya Theatre
Must Read: Chocolate Cafes in Bangalore
3. Talk to your love in the corridors of Royalty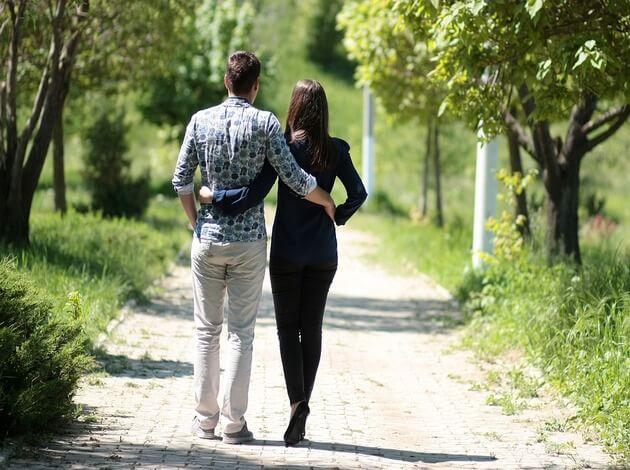 Image Source: Pixabay.com
Visit the Bangalore Palace on Valentine day's sunny afternoon and see how your romance flies on new wings in the royal corridors. Couples can also opt for a ride in the carriage order to bring a royal touch to their love. Very much like fairy tales indeed!
Suggestions: Bangalore Palace, Tipu's Palace, Devanahalli Fort
4. Take Sips of wine in the vineyard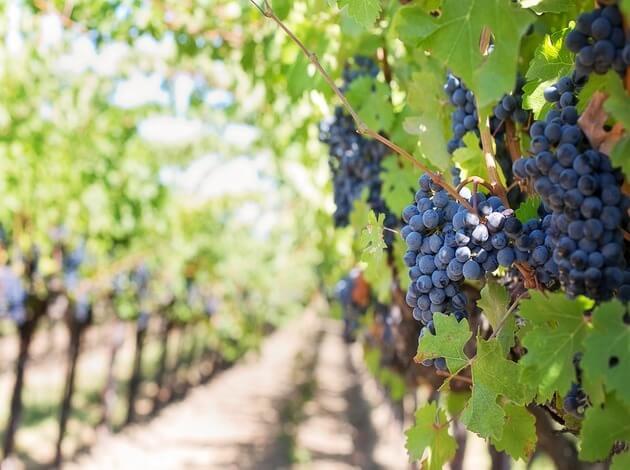 Image Source: Pixabay.com
There can be nothing as romantic as a glass of wine! From its vineyards to candle light dinner tables, this heavenly drink has always enticed people with its winking bubbles. Bangalore is surrounded by beautiful vineyards whose visit can make you fall in love with other again and again.
Suggestions: Grover Vineyards, Nandi Hills, Kaveri Valleys
5. Spend a romantic Valentine day at The Windflower Resort, Mysore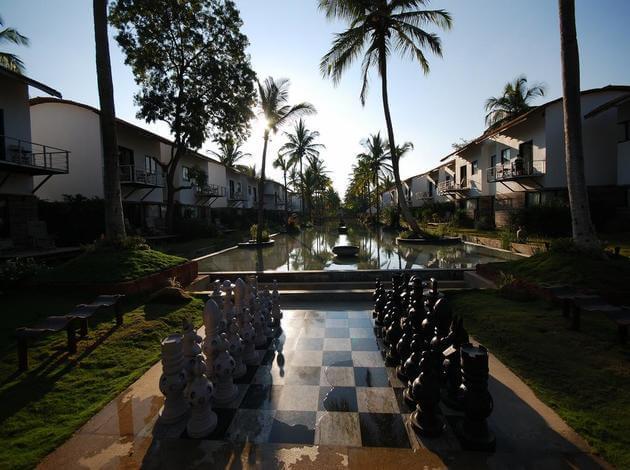 Image Source: Booking.com
Located at a distance of 147 kms from Bangalore, Mysore is a historical city that has enticed generations after generations with its royal candor and aura. Take your valentine to this royal city and stay at The Windflower Resort for a romantic vacation. With its palatial rooms and Private verandahs, this resort will definitely add a new experience to your private moments together.
6. Pub Crawl in the city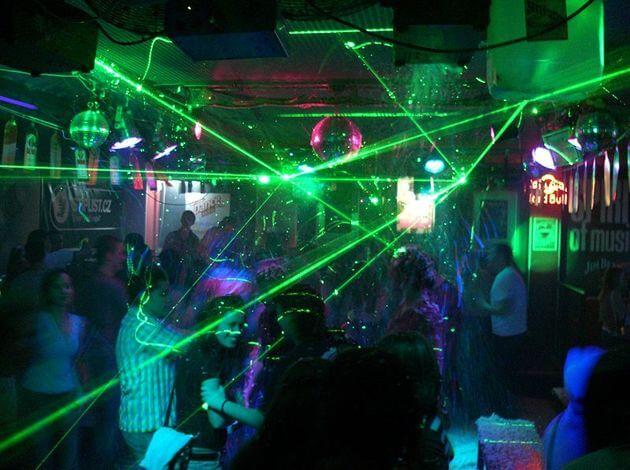 Image Source: Wikimedia Commons
Is your beloved the happening types? Then take him/her to Bangalore's best pubs in a luxury vehicle! ResortRoute's package includes a beer tour, club hopping, a cocktail making session, and to end of the evening, some dancing under the stars with the one you love. Ideal for those lovers who wish to find their love in the beats of music!
7. Dine in front of Jacuzzi Jade 735
The hotel world is full of offers these days through which you can make your romantic evenings unforgettable. At Jade 735 you can enjoy a romantic dinner at Suite-Ra Lounge dining with Jacuzzi experience. There would be a Jacuzzi, decorated tastefully with ambient lighting, curtains and candles to enhance your cozy moments.
8. A Spa together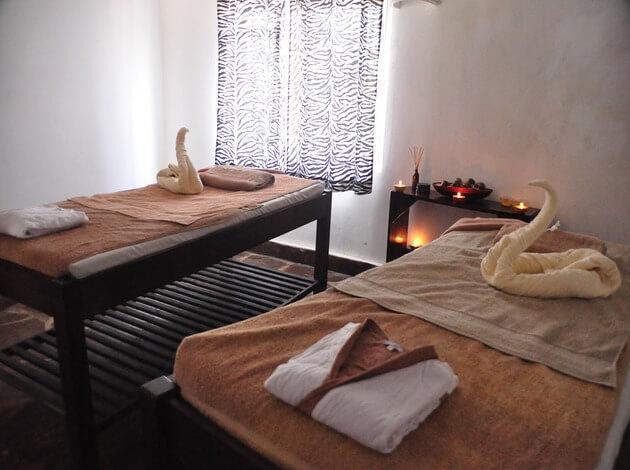 Image Source: Pixabay.com
Having a spa together can leave the two of you with ample time to communicate and to relax. As your body releases its tensions, romance will also reach at new heights!
Suggestions: Angsana Oasis Spa & Resort, The Spa, Soukya, Whitemantra
9. A candlelight dinner that lights up smiles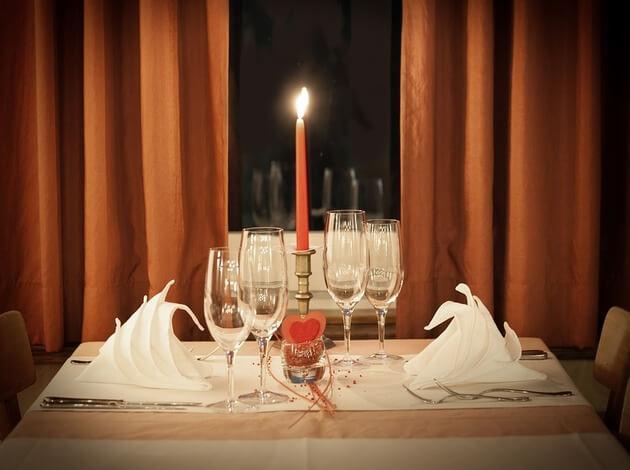 Image Source: Pixabay.com
This one is definitely classic and thus evergreen idea! A talk over the candle light dinner can definitely let you forget all the worries and fret of mundane life. With some of the plush restaurants offering candlelight dinners in a most exquisite way in Bangalore, your Valentine's Day is sure to reach new heights.
Suggestions: Rim Naam Oberoi, Persian Terrace, Bricklane Grill, Lido Hyatt, Ebony
Plan a trip to Bangalore with Triphobo's Trip Planner.
10. How about being a chef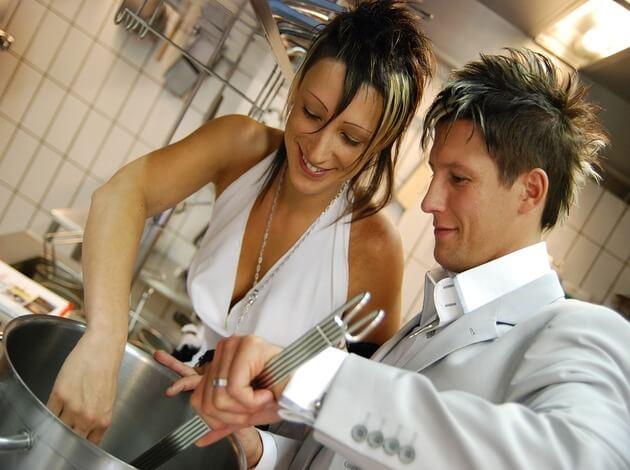 Image Source: Pixabay.com
This is for people like me! If there is one way you can light up romance in the lives of you two, then it is by preparing a sumptuous dinner or a meal! To keep company with you will be ingredients and cooking utensils. But believe me, this is the most romantic way to tell your beloved how much you care for him/her!
11. A stay at Old Kent Estates and Spa Resort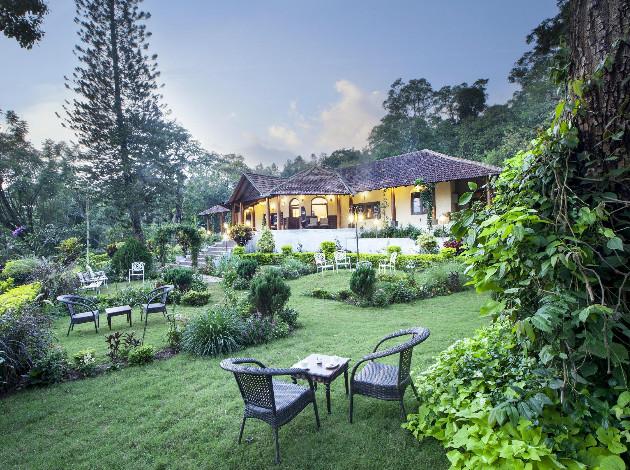 Image Source: Booking.com
Take around a six hours drive from Bangalore and enter into a natural world of hospitality at Old Kent Estates Resorts. Old Kent Estates takes you back to the luxurious yet pristine Victorian era, nestled in the natural greenery of an authentic coffee estate. Tucked away in a little hamlet called Suntikoppa, this resort can be an ideal choice for lovers who just wish to leave the crazy world behind!
12. Tea to keep your hormones bright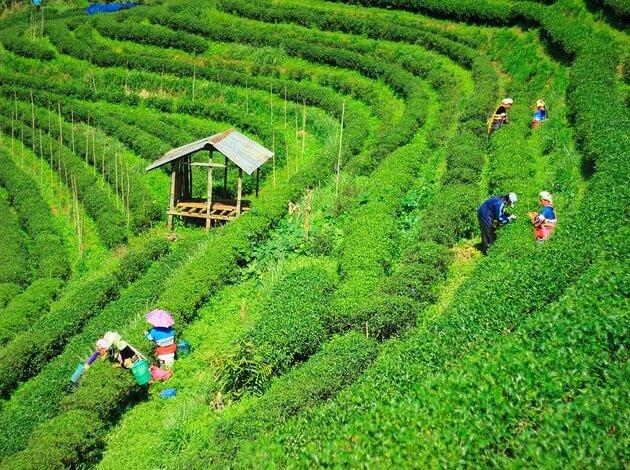 Image Source: Pixabay.com
The tea lover couple would adore to visit this place. Move to Infinitea and spend hours sipping up sample of tea and talking about it. For those who consider having tea as a religion, there can be nothing as romantic as sharing a talk over brewed cups of that!
Suggestions: Glenlorna, Tea Nest Resort, Grassroots, Woodway Homestay
Further Read: Unique Cafes in Bangalore
13. Pick up that mic at karaoke bars in Bangalore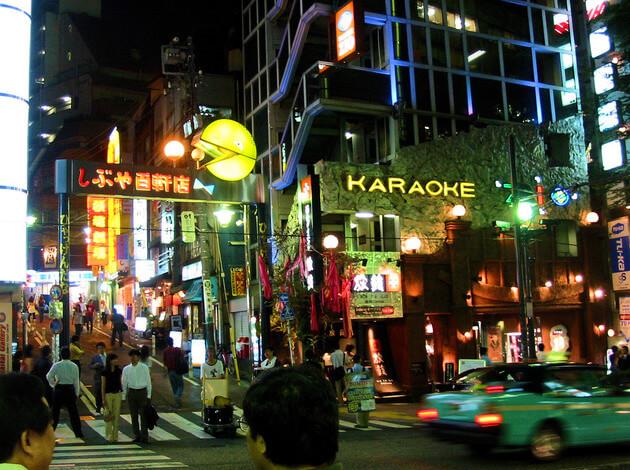 Image Source: DocChewbacca/flickr.com
Its time to take that bathroom singing to a new level. Pick up that mic and sing those lovey dovey songs for your beloved for those swooning evenings. After all, its only a special one who can listen even to your most terrible notes. Of course there is no need to mention the reason.
Suggestions: Legends of Rock, Koramangala, Loveshack, Domlur, Opus, Palace Road, Big Pitcher, Old Airport Road
14. Romantic evenings with cool cafes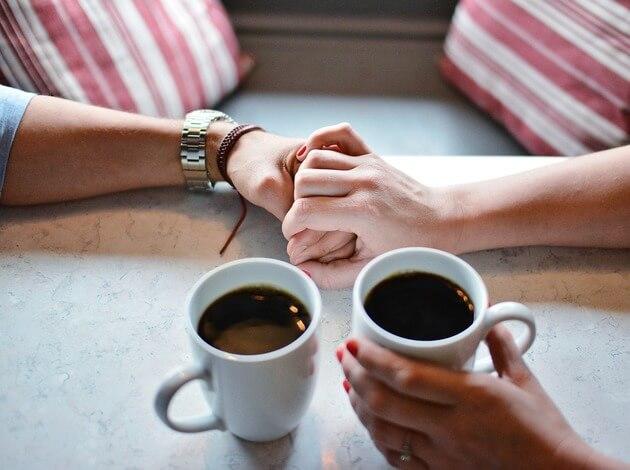 Image Source: Pixabay.com
Cafes actually state a character. They might not be as posh or upscale as five star hotels are, they personify a style statement. This valentine's day, take you loved one to an interesting café where you can chat over art, food, movies, and of course creativity. Bangalore nestles some of the most artistic cafes in India so you are at a right place.
Suggestions: Art Blend Café, Café 42, Coffee on Canvas, DYU Café, Om Made Café, Green theory café.
15. A hot air balloon ride for indulgent conversation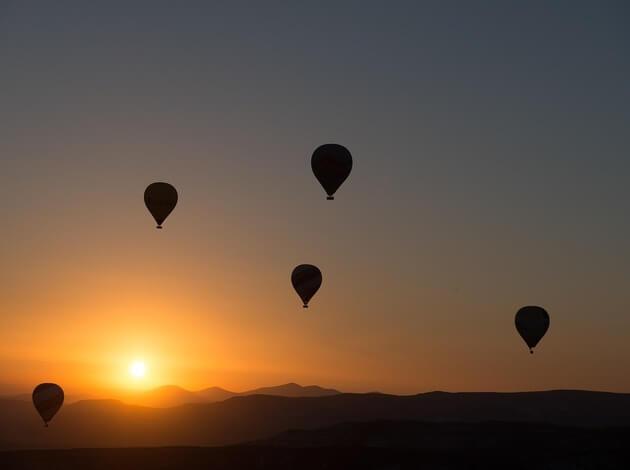 Image Source: Pixabay.com
Love is literally in the air! Bangalore has an active Ballooning community that offers stupendous vies of the city and assures some romantic times together! Although it would cost you a bit, but then love has no cost!
Suggestions: Jakkur Aerodrome, Bellary Road
How would you like to celebrate your Valentine's Day in Bangalore? Let us know.
You may also like to read:
10 Trips Around Bangalore to Impress Your Date