10 Smart Ways To Skip The Lines In Europe
* Disclosure: This post may contain affiliate links, which means we may receive a commission if you click a link and book something (there is never any extra cost to you for using these links).
After the Brexit grand finale, the Euro has dipped and how! This means, many tourists are expected to travel to Europe this year.
It is normal to be in two minds about planning a vacay to Europe. One, it's just too spellbinding to not go and two, the intimidating crowd and the dismay of lines that seem to be eternal! Listed are a few smart traveling tips that will save you the hassles and maximize your experience of your much looked forward to Euro tour.
1. The ultimate boon - 'Skip-the-line' passes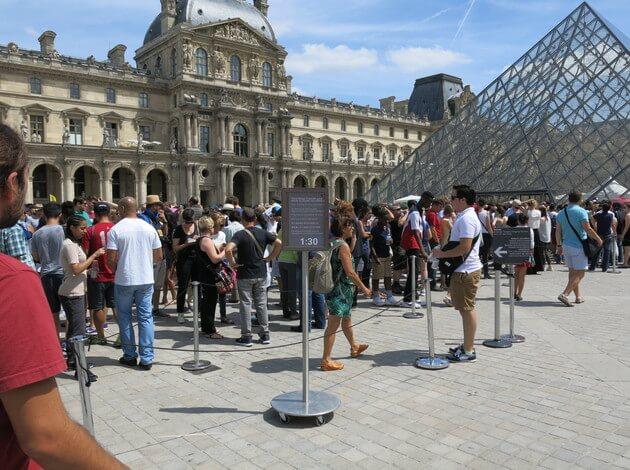 Image source: wikimedia.org
Europe knows well, what to expect and how big it is on Tourism! So it has 'skip-the-line' tickets to most of its major attractions like Eiffel tower , The Louvre , Vatican museum , Van Gogh Museum amongst other attractions that are known for grueling waits. You can find these online and at the attraction site itself. It's a privilege, VIP ticket that aids a fast track entry to a particular attraction.
Use TripHobo's itinerary planner to create a plan for your next holiday. Choose from 80K destinations and 600K itineraries!
2. Choosing unconventional visiting hours
Now what I mean here is, choose extreme times to visit an attraction. Early mornings or late evenings are great to explore sites; these are times when they are less likely to be crowded. Most of the tour groups take tourists on conventional times throughout the day, so a good idea is to either go early morning when the attraction just opens or a good time around closing.
3. Get moving, ditch the elevator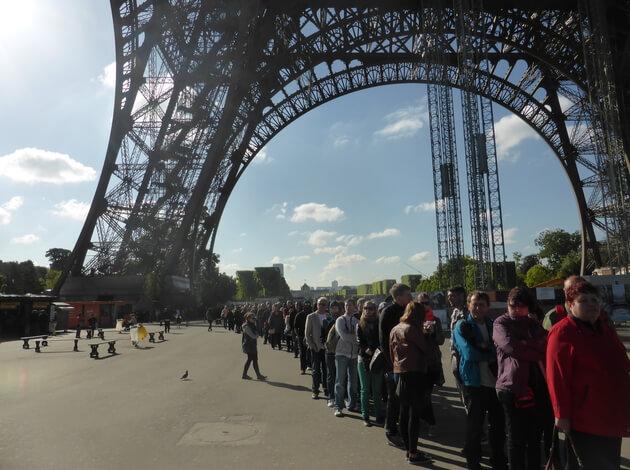 Image source: flickr.com/lin padgham
Okay if you are not too sure of your stamina, to climb right up to the top, at least a few floors above the ground - 2nd or 3rd ideally, are a great way to skip crowd at the elevators. Ascents to the top of bell towers, fortresses and the like are atmospheric and certainly memorable. Wearing comfortable shoes, would be the best tipoff here!
Here are the best architectural cities in Europe
4. Buy combo tickets
At a particular place, you may be more keen to see an attraction than another one. In such a case, what you do is - buy combination tickets. This is a single ticket that allows you to explore more than one attraction on the same ticket. So if you want to see a huge museum, you can might as well buy its ticket at a smaller museum which you may not necessarily want to see, but you can get your ticket here. Further, you can avoid queues and crowd at the bigger one.
In Venice, for instance, the combo ticket to the four Museums of St. Mark's Square allows you to directly enter the Doge's Palace and Amsterdam tickets and passes to avail discounts on major attractions in the City . The down side to this however is paying for an attraction you don't want to see, but the upside of bypassing the line at the congested sight is totally worth it!
5. Keep the big museums for night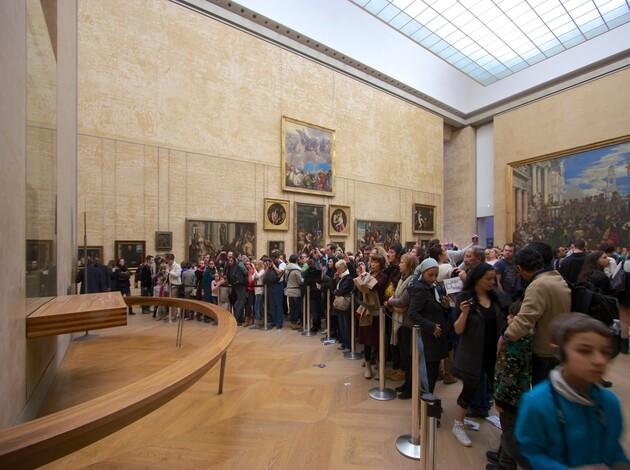 Image source: wikimedia.org
As most of the tours are moving around throughout the day, nights are lesser crowded times to explore attractions and sights, of course keeping in mind their closing times. Also, a day in the week, the major museums and landmarks are open for public beyond their usual closing hours, usually on weekends. For example, the Eiffel Tower admits visitors until midnight in summertime. Its quieter to visit attractions later in the day, given the less number of crowd and chaos. Not to mention, the views at night are unusually beautiful!
6. Early start to the day
Starting early will let you in on the daily happenings of your neighborhood. Traveling after all, is best experienced getting as local as possible. School children, morning markets and other general local chores are a great sight in the mornings. These can make for some great photographs too, the light being best at this time, all this minus the crowd is sheer delight!
Find the best tourist attractions in Europe you must visit!!
7. Make advance reservations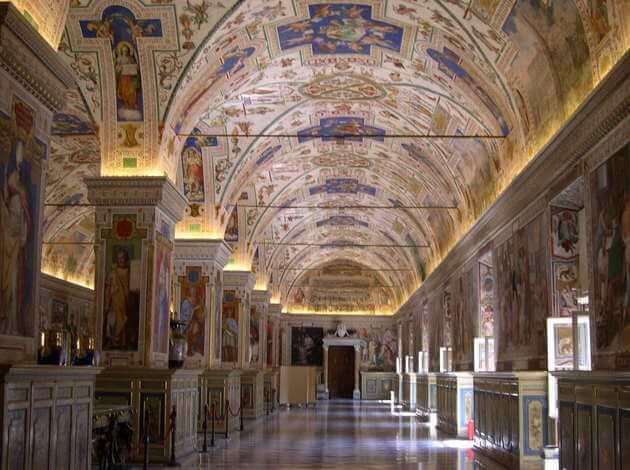 Image source: flickr.com/malouette
Certain sights are almost always jammed. Fortunately, many popular sights sell advance tickets that guarantee admission at a certain time. These come often with a small booking fee, which is well worth it. On having made an advance reservation, you can simply show up at your reserved entry time and breeze right in. In some cases, however, getting a ticket in advance could mean buying your ticket earlier on the same day itself.
Sights like the Eiffel Tower, Rome's Vatican Museum, Barcelona's Picasso Museum, and Florence's famous galleries the Accademia (Michelangelo's David) and the Uffizi (the showcase for Italian Renaissance art) are notorious for grueling waits. Advance reservations are a blessing to visit such places! Some attractions may need booking done months before. As soon as you are certain of your traveling date, make advance reservations right away!
One of the best alternatives to make an advance reservation is to book the tickets online; you can grab the best deals on TripHobo Tours.
8. Using alternate entrances
At some attractions, there are substitutional entrances that have a much shorter line or none at all. For example, in Paris, the Louvre can be entered via the Porte des Lions, a side entrance where there may be no line, rather than via the main entrance at the Pyramid. Ask locals for best guidance on this one.
9. Tickets kiosk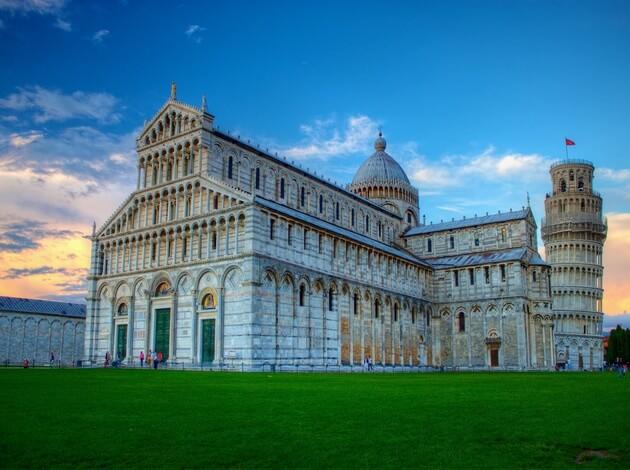 Image source: wikimedia.org
Self-service ticket kiosks are another blessing when it comes to avoiding lines and crowd, as they provide a faster way in. You can avoid ticket lines by simply buying your tickets at the machines.
10. Hire a "well-connected" guide
And finally, booking a guided tour most of the times gets you right into the attraction. Most of these well-connected guides can get you privately into sites at off-hours when they are empty and even into places that are off-limits to the public at any hour. This means, if you have the right guide, you could get into the Acropolis Museum at night, having it all to yourself as you see the dramatic views of the Acropolis spot-lit after dark or inside the Giardino Torrigiani, Europe's largest private urban garden, in the heart of Florence.
Now, with such handy pointers for smart traveling in Europe, all you need to do is show up!
Featured image source: flickr.com/sam valadi