Incredible Ice-Creams Around the World
* Disclosure: This post may contain affiliate links, which means we may receive a commission if you click a link and book something (there is never any extra cost to you for using these links).
You cant buy happiness, but you can buy ice cream, and thats kind of the same thing- Very Enlightened Soul.
Almost everybody loves ice cream. A universally popular dessert, no matter which part of the world you travel to, you will find different variations, flavours and densities of ice cream.
TripHobo lists down some delicious, buoyant, colourful and wacky types of ice creams from across the world and where to have them. Let the indulgence begin!
Mochi Ice cream: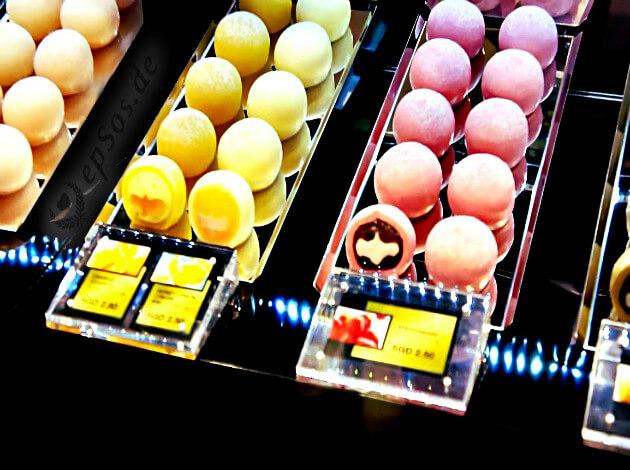 Image Source: youtube.com
The best example of East meets West! Mochi is a typical Japanese dessert made of pounded sticky rice. In the ice cream version, these dessert rice balls get an ice cream filling. Rice on the outside, creamy ice cream on the inside. Little bites of heaven!
Where to have it: Sold at department stores across Japan.
Helado de Paila: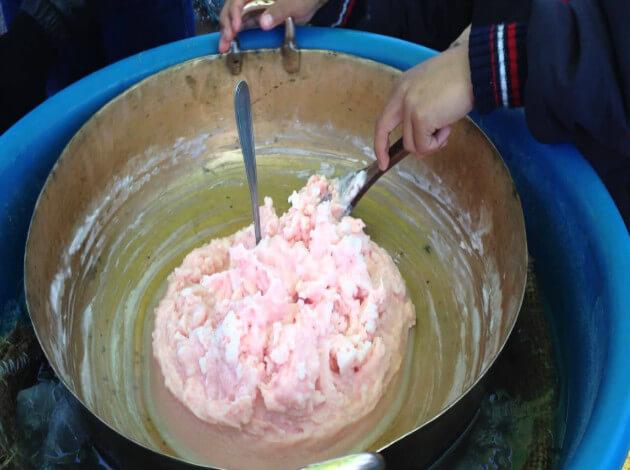 Image Source: youtube.com
As humble as it may look, the helado de paila of Ecuador is anything but that! This juicy, hand-churned wonder is believed to have originated in the town of Ibarra. The locals used to combine snow with fruit juices in a bronze pan. Today, this ice cream is available all across the country.
Where to have it: At any one of the many stalls found across the town of Ibarra.
Kulfi: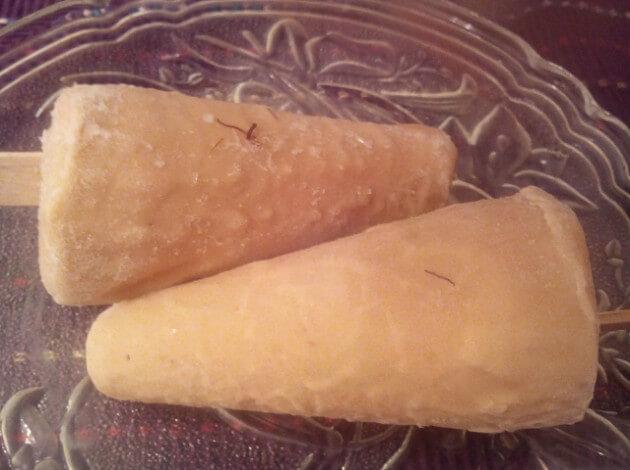 Image Source: Wikimedia Commons
If you are on a tour of India, you cannot escape kulfi! From vendors selling this creamy dessert at roadside stalls or hand carts to classy restaurants having it on their menu, kulfi is a must have while in this country. This ice cream is made by boiling milk with sugar and is accented by rich spices and dry fruits like cardamom, almond and pistachios.
Where to have it: Kuremal Mohan Lal Kulfi wale, New Delhi.
Check out tours in Delhi to explore New Delhi in the best way.
Olive oil ice cream: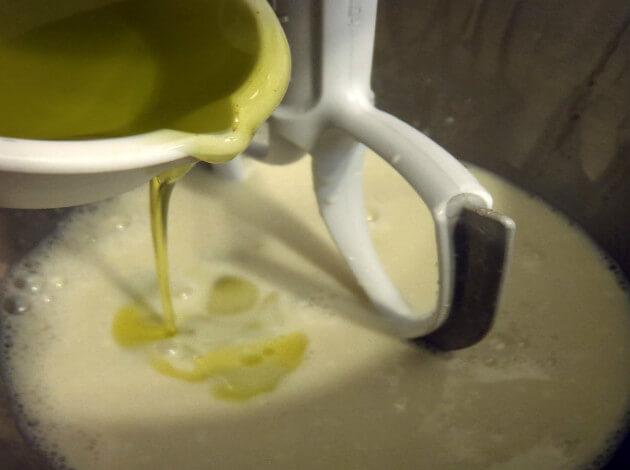 Image Source: Joy/ Flickr
Greece is famous for its olives and olive oil. If you want to taste something unique and delicious while in the country, do give olive oil ice cream a try. If you expect the ice cream to have an intense olive oil flavour, you are misguided! This ice cream is silky smooth, sweet and a little fruity.
Where to have it: Specialty restaurants and ice cream shops in Greece.
Gelato: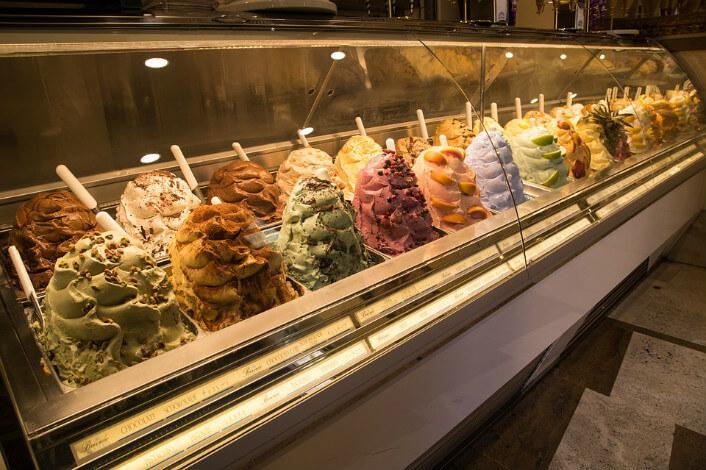 Image Source: pixabay.com
Gelato is the Italian word for ice cream. It is made with only five to eight percent milk fat, thus making it a healthier alternative to ice cream. Gelato is churned differently than ice cream and contains less air hence boasting of a creamy consistency. But what truly distinguishes gelato is its exquisite taste.
Where to have it: Giolitti in Rome
Beer Ice cream: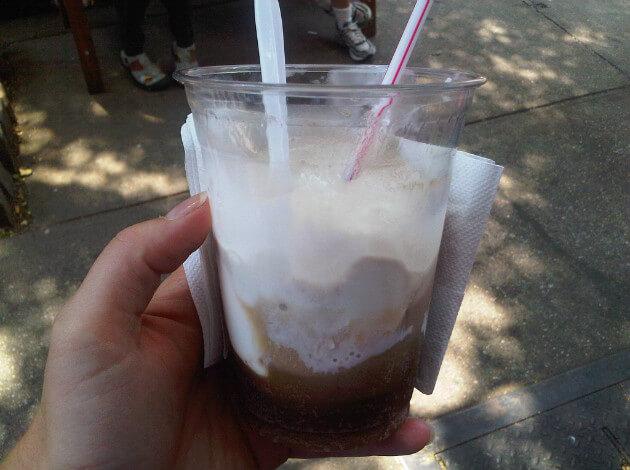 Image Source: Kim/Flickr
Where else to have this intoxicating ice cream than in Germany! German ice cream maker Matthias Muenz creates six different beer flavour ice creams every year during Oktoberfest. Infact, he pushes the envelope by creating unique ice cream flavours such as white sausage and grilled chicken!
Where to have it: Matthias Muenzs ice cream parlour, Munich
Dondurma: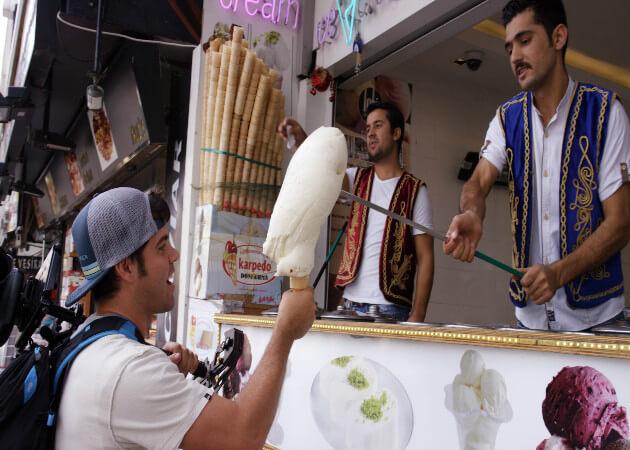 Image Source: youtube.com
Chewy ice cream anyone?! Yes, thats exactly what Dondurma is. Indigenous to Turkey, this ice cream is served cold but not frozen! It has a dense and chewable consistency with amazing elastic powers! Not at all like the ice creams we are used to slurping on, the Dondurma is made from milk, mastic resin and salep.
Where to have it: Available at stalls in the markets and bazaars of Turkey.
I Tim Pad: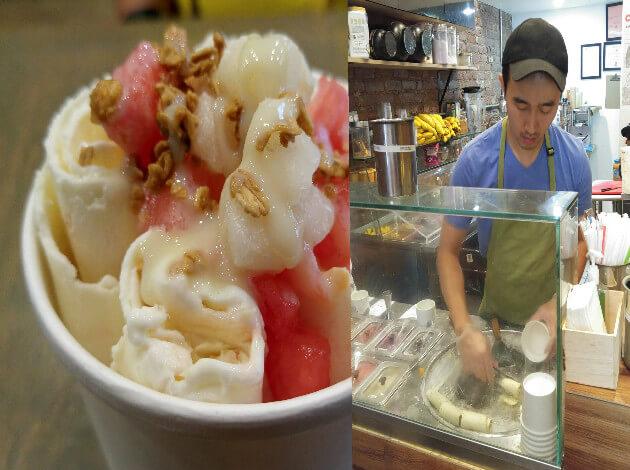 Image Source: youtube.com
A new street snack in Thailand, the way the I Tim Pad is made is super cool! Unlike regular ice creams, this ice cream is not churned; it is quick frozen on a frozen metallic disk. It is a made to order dish and you can actually see your ice cream forming in the metallic disk. A thin layer of your choice of ice cream and toppings is spread across the disk and is then scrapped off in the form of rolls.
Use smart trip planning tool to get the best journey planner on Thailand.
Where to have it: Off the streets of Thailand.
Have you tried any of these ice creams? Tell us how your experience was. I scream, you scream, we all scream for ice cream!
You May Also Like To Read :