13 Most Iconic Film Locations Across the World
* Disclosure: This post may contain affiliate links, which means we may receive a commission if you click a link and book something (there is never any extra cost to you for using these links).
Part of any memorable movie's charm is the authenticity of its location to it's story and plot. Think about it, everytime you imagine your favorite movie, the location that it was shot in comes to mind too. Whether it is the Alaskan landscapes of the vampire thriller Twilight or the epic locations of Hangover, a movie is incomplete without it's backdrop. Here are the film locations that played an iconic part in some of our favorite Hollywood films:
1. Lawrence of Arabia, Red Planet and Revenge of the Fallen: Wadi Rum Desert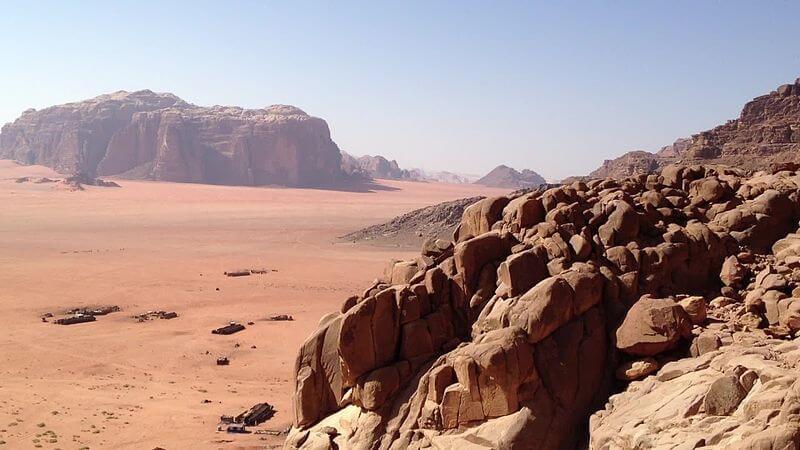 PC: Wikimedia Commons
The Wadi Rum desert made for a fiery backdrop in iconic movies like Lawrence of Arabia, Red Planet and Transformers: Revenge of the Fallen. This vast landscape and its earthy hues prove to be a mesmerizing location for these unforgettable movies.
2. Harry Potter :Christ Church College, Oxford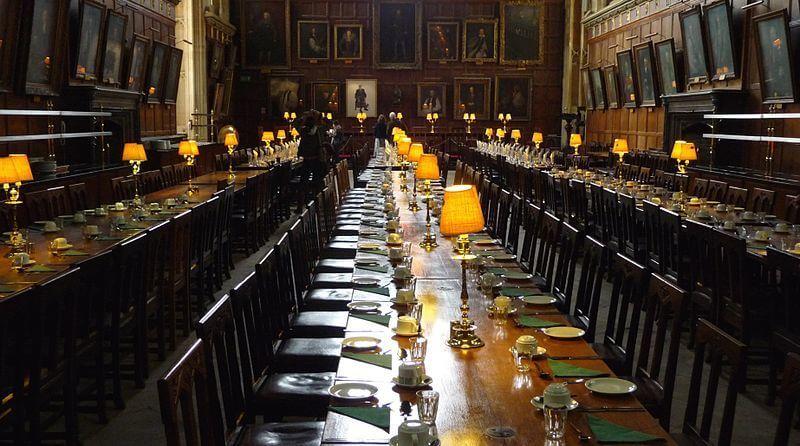 Harry Potter fans rejoice! Not everything in this legendary tale is fictional. Important parts of the film were shot at this institution, especially at the hall that transformed into Hogwarts Great Dining Hall. Sadly, most of the other filming locations were computer generated.
Plan a trip to England with our Trip Planning App!
3. Inception: Nijo Temple Japan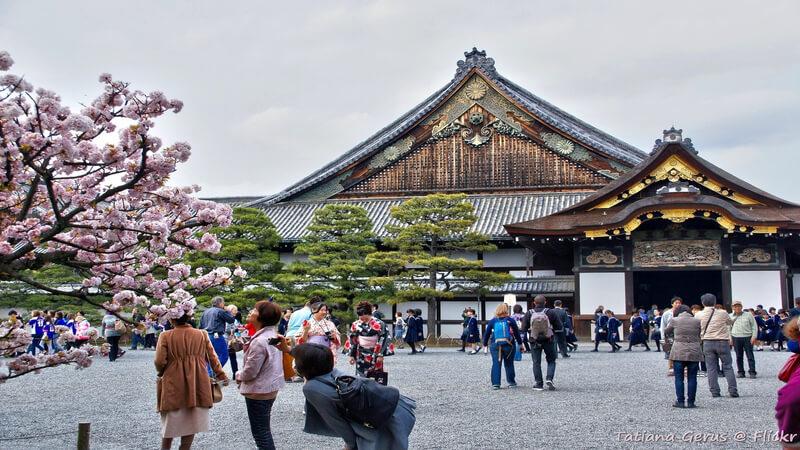 PC: Tatters/flickr.com
This intricate 17th century temple is where the mind bending tale of Inception started. This temple was recreated in a Warner Bros. set but is actually located in Kyoto, Japan. Besides the fact that it lent its charm to this iconic movie, the temple is a beautiful sight by itself too.
4. Pretty Woman: Beverly Hills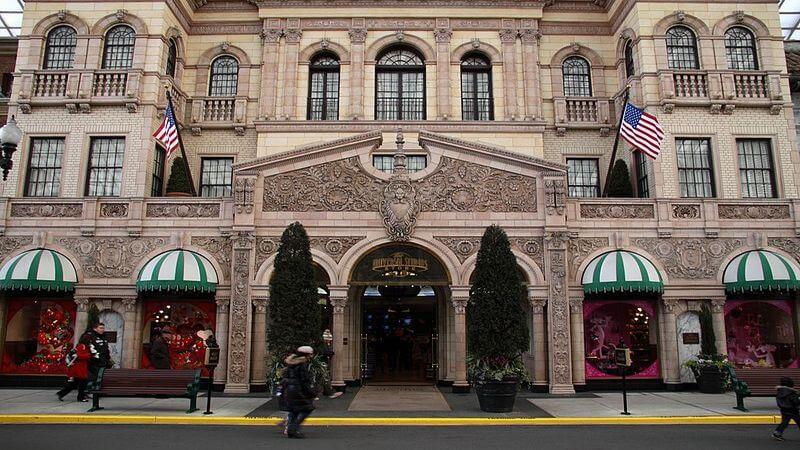 Who can forget the sparkly eyes of Julia Roberts and the brooding charm of Richard Gere in Pretty Woman? In this movie, the impossibly handsome Gere hires a pretty prostitute Roberts to be his escort at several high profile parties. The story is set in the audaciously glamorous Beverly Wilshire hotel in Beverly Hills.
5. Lord of The Rings: Matamata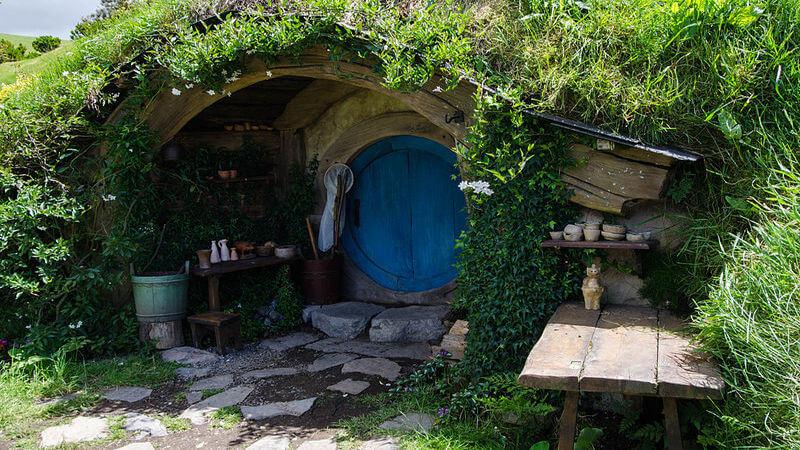 This gorgeous, sleepy village turned into the set for the popular Lord of the Rings trilogy. This shire's charming huts with thatched roofs came to be recognized as hobbit homes and the countryside gave this movie added authenticity. This quiet place is known for its flower strewn meadows and adorably fluffy sheep.
6. The Beach: Ko Phi Phi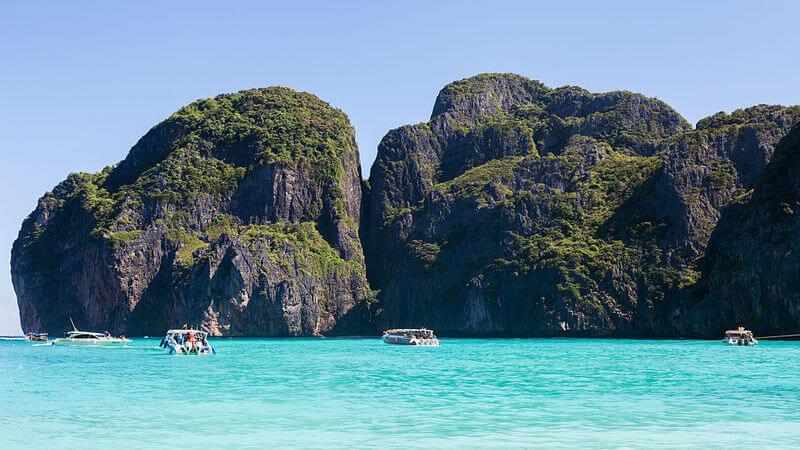 The intoxicating combination of soft, white sands and sparkling turquoise blue waters made for a fantastic backdrop in Leonardo di Caprio's The Beach. Ko Phi Phi islands are full of romantic beaches that are framed by glorious mountains. This scenery sure did steal the show in the movie!
7. Gladiator, Game of Thrones: Ait Ben Haddou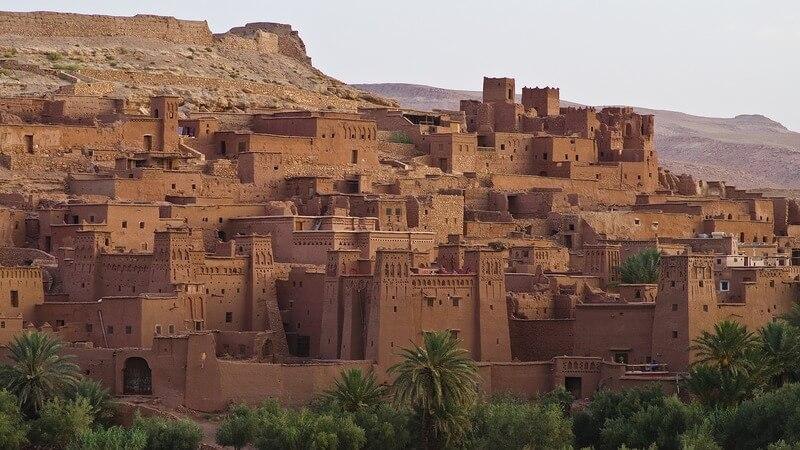 'I will have my vengeance. In this life or next'. These lines were made legendary against the potent backdrop of Ait Ben Haddou in Morocco. More recently, the nail-biting, hair-raising Game of Thrones was also shot in these locales.
8. Forrest Gump: Savannah, Georgia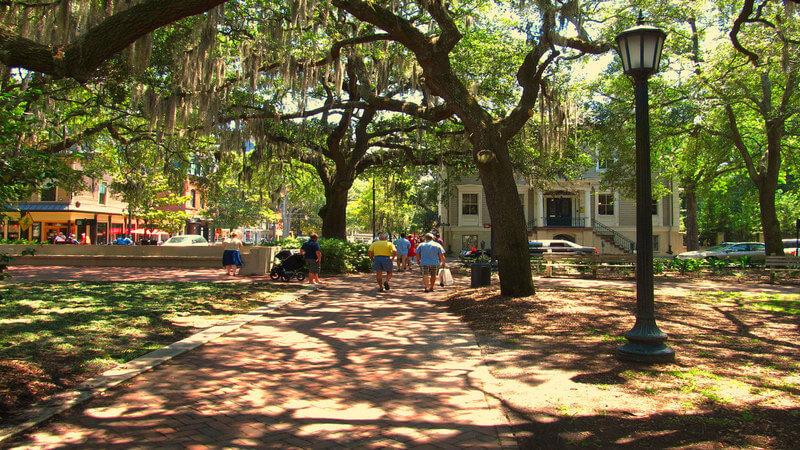 PC: Ken Lund/flickr.com
The world found an endearing character in Forrest and the movie found an excellent location in Chippewah Square, Savannah for its first scene. Not too far from that spot, at the history museum, you can now spot the bench where Forrest sat and spoke his story aloud.
9. American Sniper, Body of Lies and Green Zone: Morocco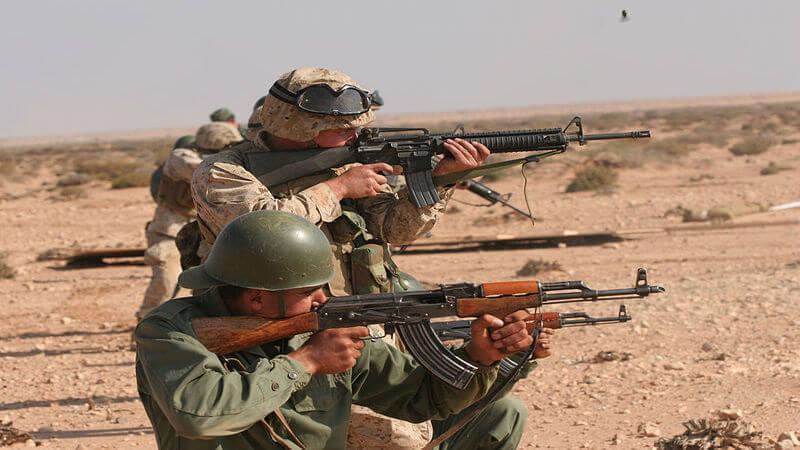 PC: Wikimedia Commons
Morocco has played as the ideal substitute for dangerous locations in the Middle East where it is simply not safe to shoot a movie. Rabat made a perfect body double for Fallujah in American Sniper. Other movies like Body of Lies and Green Zone have used this country's picturesque yet rugged surroundings in their movies too.
10. Mission Impossible, Casino Royale: Prague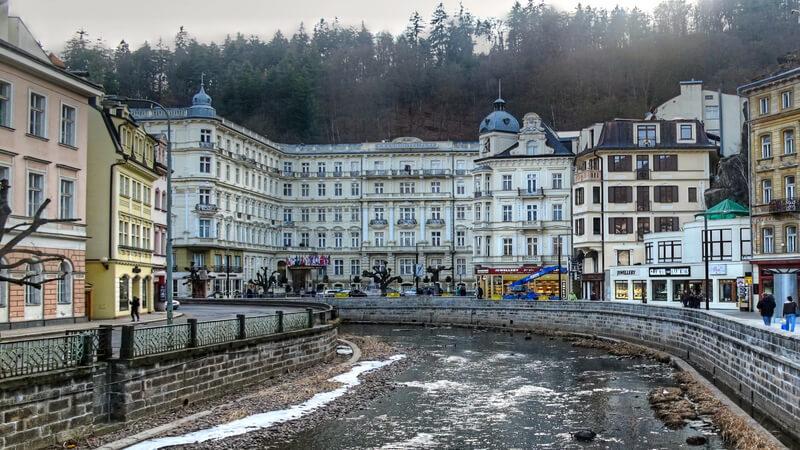 The art deco backdrop of Prague has added oodles of character for legendary moves like Casino Royale and Mission Impossible. This city has sportingly posed as other cities for a number of movies over the years. In Casino Royale, Prague masqueraded as London, Venice and Miami even.
11. The Shining: Timberline Lodge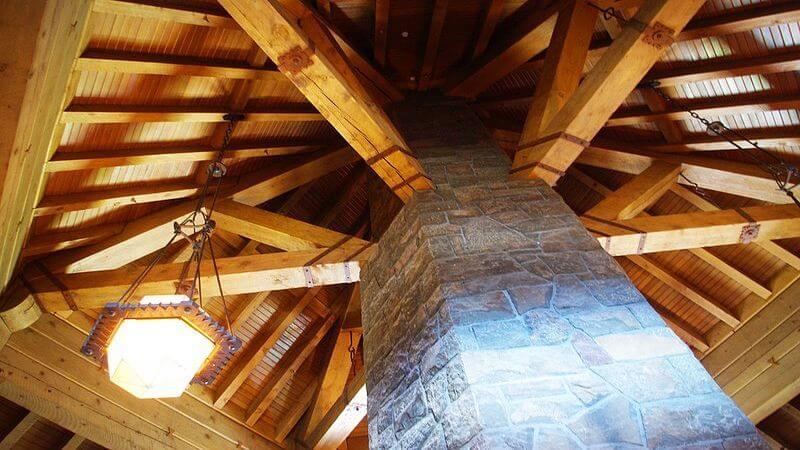 You might not have gathered the courage to watch the most iconic horror movies of all time but you can just as well take a tour of the lodge that played the location of the gory happenings in the movie. The exterior of the Timberline Lodge played the 'Overlook Hotel' where the caretaker and his family are employed in the winters.
12. Skyfall: Glencoe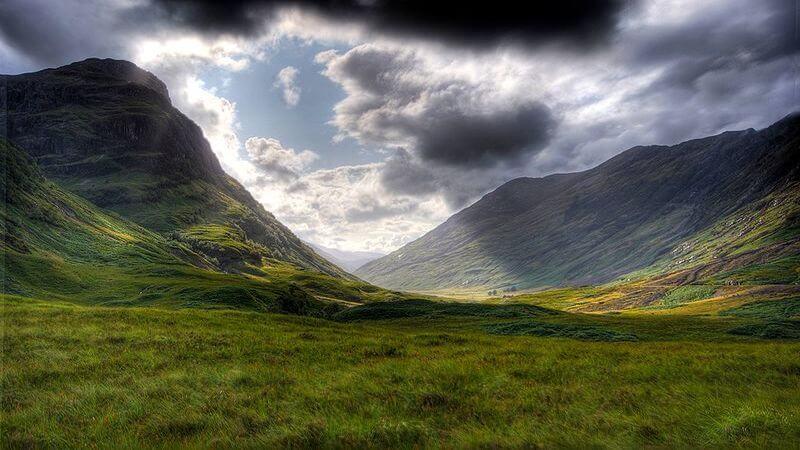 James Bond captures our attention and our hearts everytime we see him on screen. Stunning Glencoe in Scotland made for an idyllic set location to portray Bond's family estate. In fact, many other Bond films chose to film in Scotland and its breathtaking locations.
13. Argo: Istanbul, Grand Bazaar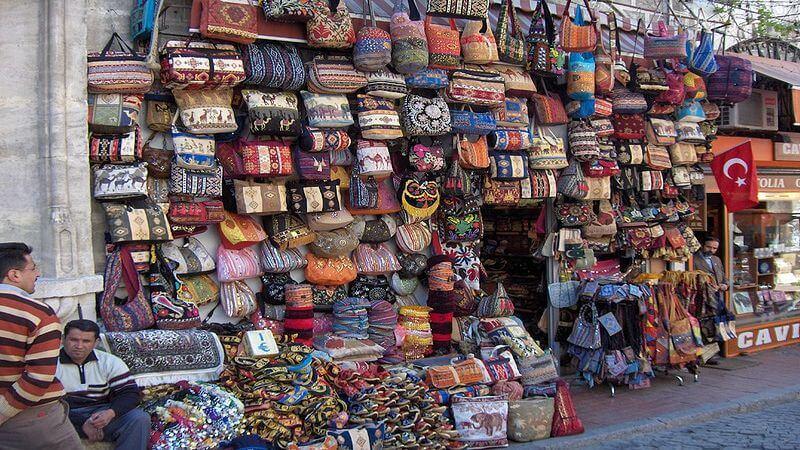 This Oscar winning film was about a government agent rescuing American officials from Iran. Shooting in Iran for this movie was close to impossible, so it was decided that the chaos of the Iranian market would be captured in the multicolored Grand Bazaar in Istanbul.
These movies have left an indelible mark on the audience's heart. Their film locations have played an integral part in weaving a riveting story that stays in our heart forever. Take a tour of these iconic locales and take home a small bit of the movies with you.
You may also like to read:
Beautiful Villages Shown In Bollywood Films
Celebrity Vacation Destinations