Romantic Ideas for Valentine's Day in Pune
NIYATI SHINDE
UPDATED Apr 20, 2018
10.9K Views

Love is in the air. I can see people around me struck with tiny little cupid arrows! Do something special with your loved one. If you are wondering where to go this Valentine's Day, we've got you covered! From the best places to visit to celebrate Valentine's Day to interesting Valentine's Day celebration ideas, we've listed them all!
Here are a few unique things to do in Pune on Valentine's Day
Nothing can beat the time spent together in the proximity of nature! Breath fresh air and let your love blossom as you pump up your adrenaline. Drive up to the foot of the fort and Trek up to Sinhagad early in the morning. Watch a mesmerizing sunrise with the love of your life. While at the top, gorge on scrumptiously crispy kanda bhajjis and steaming cups of ginger tea.
You can spend an entire day here, especially if you and your partner love history! Binge on authentic Maharashtrian Thali of Pithla, Bhakri and Dahi and spend your Valentine's Day in a quriky way!

Image Source: Wikimedia Commons
If you and/or your partner have a sweet-tooth, what better than to surprise each other with a visit to a desert place! Pune is dotted with interesting places where you can treat your sugar cravings. Share a Dark Chocolate Tart or a Vanilla Eclaire at the La Bouche d'Or. Plan a date to LSD (Love, Sugar and Dough) located in Shivaji Nagar which offers the perfect ambience for a romantic time, with its Victorian decor and everything pink! Enjoy their delicious Blueberry Cupcakes or Rainbow pastries on your visit!

Also Check : Staycation Ideas for Pune Couples to Relive Their Carefree Days of Romance

Image Source: disou13/flickr.com
If you are wondering what is the best adventure stuff to do in Pune, here's the answer! You can go paragliding with your loved one on this special day and enjoy a bird's eye view of the city. Organized by private groups, you can book a tandem paragliding tour that takes place near the sublime location of Kamshet. A perfect Valentines's Day activity for adventure-loving couples!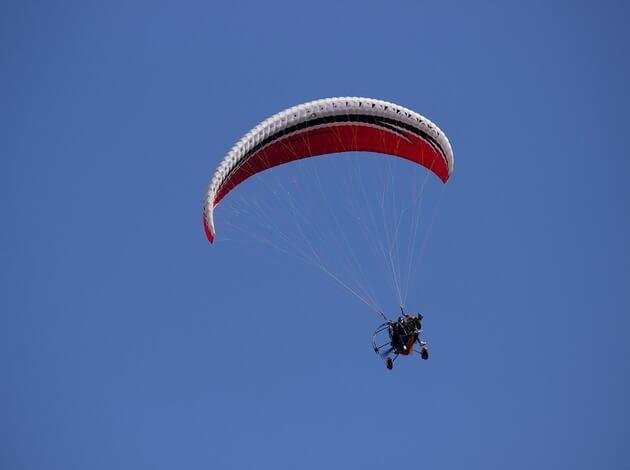 Image Source: Pixabay.com
Plan a Night Away at Fort Jadhavgarh
Fort Jadhavgadh is Maharashtra's only Fort Heritage Hotel and is undoubtedly one of the most romantic places in Pune. Thanks to its secluded location, fantastic architecture that retains the original Maratha charm, this heritage hotel is great to celebrate Valentine's Day near Pune. Book a room with your love at this lavish resort and enjoy a day away from the city, like a royal!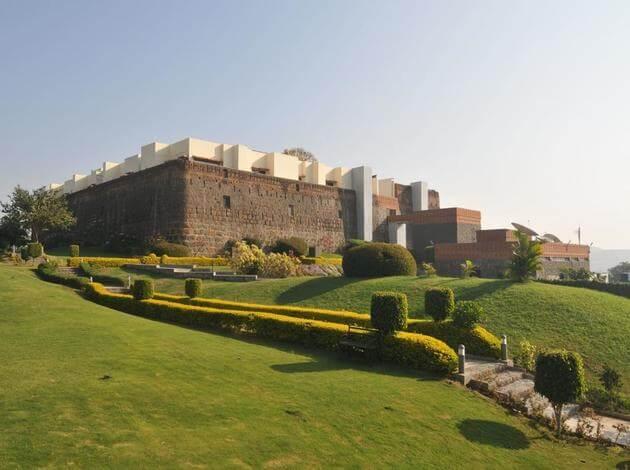 Image Source: Booking.com
A Movie-Date under the Stars
Love movies? Here's one of the best Valentine's Day ideas in Pune. Watch an old classic movie while lying under the stars. 'Lost The Plot' organises the best open-air movie nights in town and they have recently tied up with Seasons Hotel in Aundh to showcase the best of old movies. Book your tickets way in advance as the shows tend to get housefull pretty fast. Nothing like watching a romantic movie with your beloved partner on Valentine's Eve!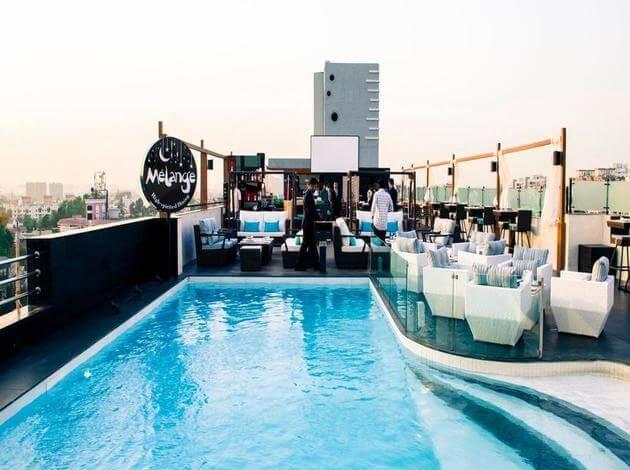 Image Source: Booking.com
A couple that eats together stays togther! Relish a delicous meal at a fancy restaurant while you whisper sweet nothings. Pune is replete with excellent places for fine-dining and if you are wondering what to do in Pune for Valentine's Day that won't take much efforts, a romantic dinner is the answer! We recommend booking a table at Baan Tao-Hyatt or Addah The O Hotel.

Better yet, why not stay at home and cook a three course meal together?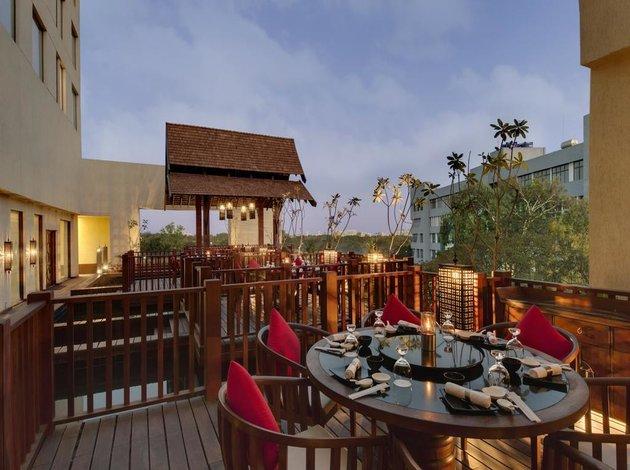 Image Source: Booking.com
Go for a Couple's Massage
To beat the stress, gift your partner a massage date. Head out for a pampering couple's massage session. Treat yourself to a day of pure luxury at the Quan Spa located within JW Marriott. Or feel relaxed and rejuvenated at the Heavenly Spa by Westin. Rejuvenate your mind, body and soul by booking a special stay at Atmantan Resort, which is one of the best health-resorts as well as romantic spots in Pune!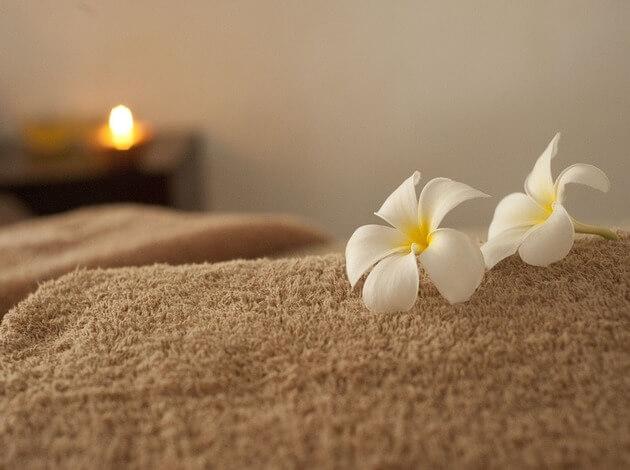 Image Source: Pixabay.com
If roadtrips are something that you love doing as a couple, take this Valentine's Day as an opportunity to take a short road-trip. Providing unmatched privacy, book a cottage at the Manntra Resort located in Karandi Khurd, Bhor. The drive to the resort is serene and scenic and the place is undoubtedly one of the most romantic spots near Pune! Check Out : Beaches near Pune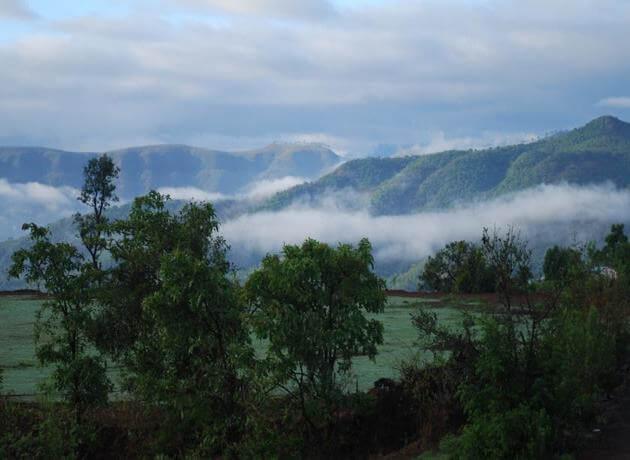 Image Source: Booking.com
How about you go on a long drive to Konkan? The picturesque coastal town of Dapoli located in Ratnagiri district provides plenty of opportunities for midnight walks on a moonlit beach. There are plenty of beaches near Pune that offer unmatched privacy as well as beach fun. Choose your beach and gear up for some sunbathing and swimming sessions with your partner on this Valentine's Day!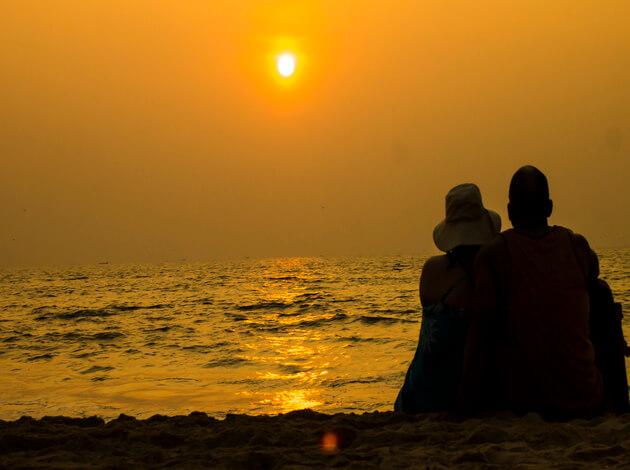 Image Source: Ian D. Keating/flickr.com
Hike up Vetal Tekdi (climb from Pashan side). Start early, pack a small picnic and wait till the sun sets. Spend the day talking or reading your favorite book together as you munch on the home-made sandwiches that you packed. In the evening catch a stunning sunset, click amazing silhouette pictures that you can frame-up later! You might even spot a peacock or two.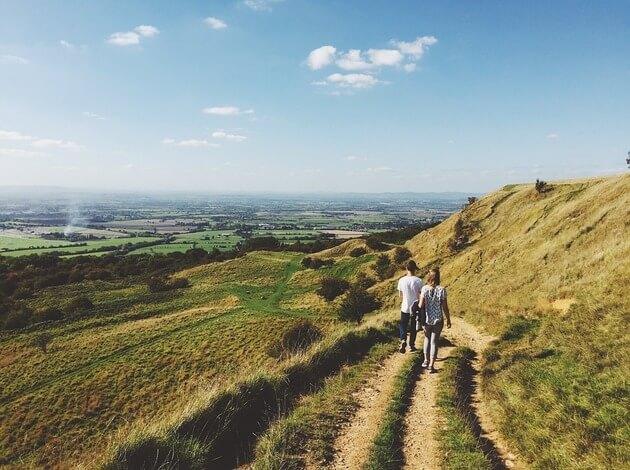 Image Source: Pixabay.com
If you and your partner are alcohol connoisseurs, you can plan a visit to a brewery. Sip on beer brewed the old fashioned way at Pune's first micro-brewery- The Doolally Brewing Company. They brew beers to satisfy every palate and it is one of the best places to celebrate Valentine's Day in Pune.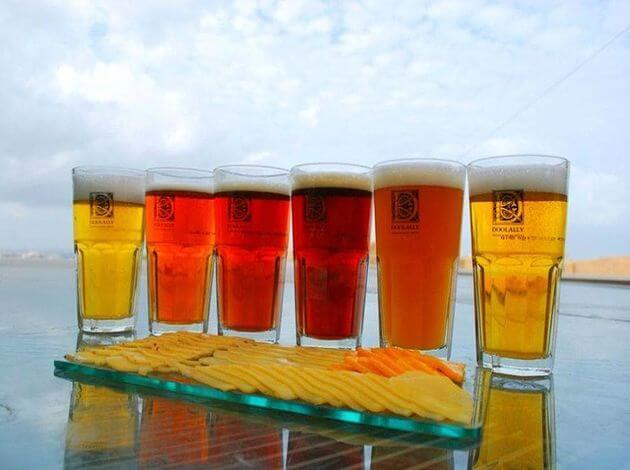 Image Source: Wikimedia Commons
Love these Valentine's day celebration ideas? Pick yours and make it a day to remember!
'Love is not what the mind thinks... It is what the heart feels'. Hope you have a memorable Valentine's Day this year.
All Romantic souls loved this - You might also like:
- 10 Monuments Dedicated To Love That Scream Romance
- 12 Resorts in India Where You can Live Up Your Romance