The Best Tourism Ad Campaigns of Incredible India
* Disclosure: This post may contain affiliate links, which means we may receive a commission if you click a link and book something (there is never any extra cost to you for using these links).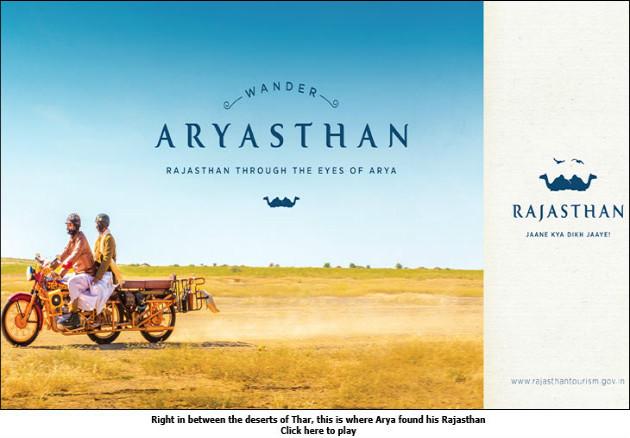 India- the land of imagination, of colours, of traditions and festivities does not need an introduction before the world. However, with some publicity and marketing, India can definitely rise up in its tourism quotient and can be put in a right perspective before the world. While the world might think of us only as a land of snake charmers and what "Slumdog Millionaire" has projected, with appropriate tourist campaigns we can project what India is all about in reality. Here are some of the most successful and bewitching tourism ad campaigns of India that have achieved milestones in portraying the colours of India before the national as well as the international audience:
1. Incredible India- "Athiti Devo Bhava"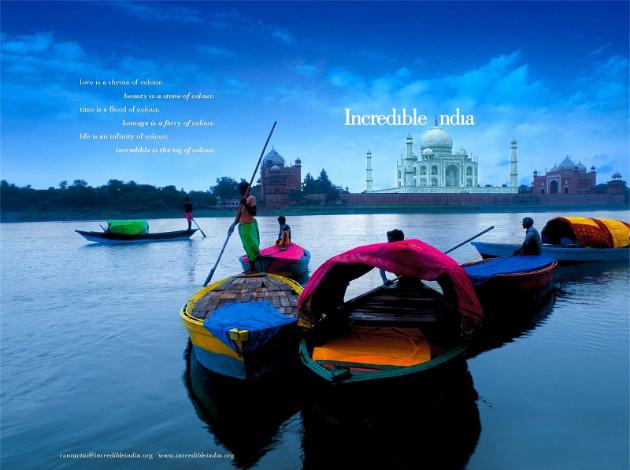 Pc: webneel
In order to capture the spirited essence of India, our tourism ministry came up with the branding project that termed our nation as the Incredible India. For long, India has been characterised as the land of maharajas and elephants, however, the ads of "Incredible India" portray India as the land where cultures confluence, festivities cast a spell and sports adventures excite that thrill. Amir's promotion of the notion of "Athiti Devo Bhava" sensitized us for the need to be receptive rather than hostile to the other culture. It also launched a brochure "India - The Land of Yoga" including the details of Yoga destinations which will help to promote the centuries-old tradition as a tourism product. It is due to the efforts of Incredible India campaigns and the e visa policy that in 2015, India attracted about 70 lakh tourists at a growth of 4.5%.
Also Read: E Tourist Visa- The Next Thing To Make Incredible India a Hot International Tourist Destination!
2. Gujarat Tourism-"Khushboo Gujarat ki"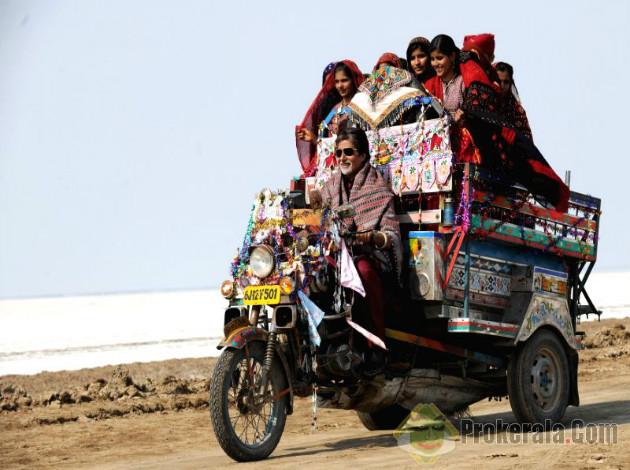 PC: Prokerala
No other campaign would have been so successfully circulated and received so well as that of Gujarat tourism. With the epitomic figure of Indian cinema, Amitabh Bachan, this ad disseminated the idea of land of Gujarat as the ultimate tourist destination in India. Somnath temple, ancient stepwells, Sabarmati, Runn of Kutch and Dwarka are the different vignettes that coalesce well with the colours of Holi and Gujarati dance. This ad actually became the precursor of using the Bollywood actors as the face of tourism. A line that catches the viewer's attention is 'Breathe in a bit of Gujarat'. The statistics published in Economic Times - Aug 17, 2013, the total no of tourists in Gujarat in FY2013 touched 2.54 Crores which was 13.62% higher than 2012.
Also Read: Top 10 Ancient Stepwells in India
3. Rajasthan Tourism-"Jaane Kya Dikh Jaye"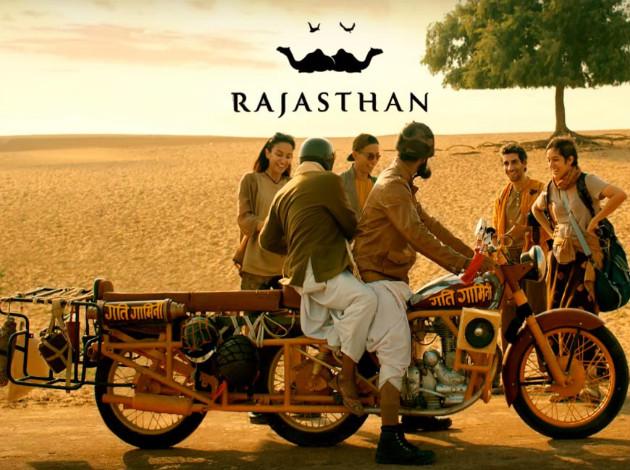 PC: madovermarketing
Rajasthan's new ad campaign has created a rage amongst the onlookers. Rather than investing in delineating what Rajasthan is all about, this ad campaign rests upon the importance of perspectives in any tourism. For Arya, this land is Aryasthan, for Meera, Rajasthan becomes Meerasthan, for Huan, this land becomes Huansthan. The Tag line "Come to Rajasthan Jaane Kya Dikh Jaaye!" states the centrality of perspectives more than the place itself. The campaign is making a powerful visual impact and generating an incredible response amongst audiences with the right messaging that Rajasthan is just how you shall perceive it. With immense creativity and fresher ways of representation, we hope that even this ad makes a long lasting impact on Rajasthan tourism.
Also Read: Live Life King-size! 13 Best Heritage Hotels in the royal state of Rajasthan
4. Madhya Pradesh Tourism- "The Heart of Incredible India"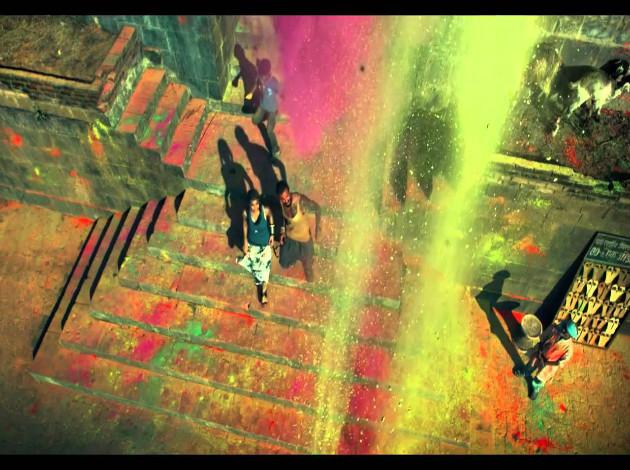 PC: campaignbrief
The stark eyes that perceive Madhya Pradesh as the heart of India in various hues, successfully created an indelible effect on our minds. With the use of shadowgraphy, this ad introduces you Madhya Pradesh as the favoured tourist destination in India replete with attractions, sights and experiences that are unparalleled. The magic of Madhya Pradesh tourism bewitches us through this ad campaign.
Also Read: Holi Hai! Some unknown ways the Festival of Colours is celebrated in India
5. Kerala Tourism- "God's own country"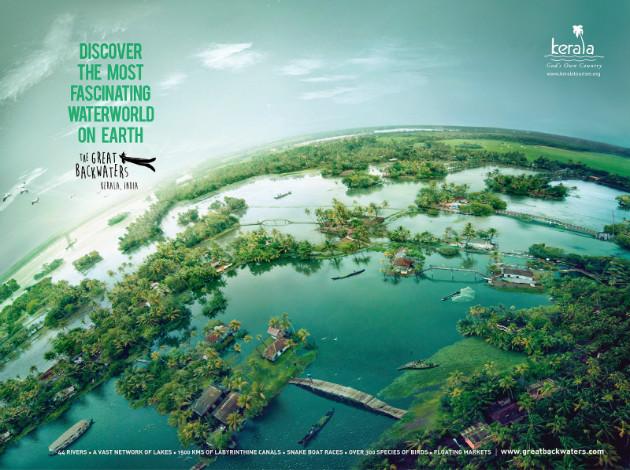 Pc:keralatourism
Kerala and its backwaters hardly need an ad campaign to justify the beauty that they house. However, with the right ad film, kerala tourism was able to portray this state as "God's own country". In the midst of all that greenery is the rich embroidery of culture. Each thread perfumed with the scents of spices and an elegant legacy of traditions. Kerala thus becomes an experience rather than a place.
Also Read: 8 Things People Often Forget to do in Kerala
Other Tourism Ad Campaigns that Also Raise Our Hopes
1. Bihar tourism- "Blissful Bihar"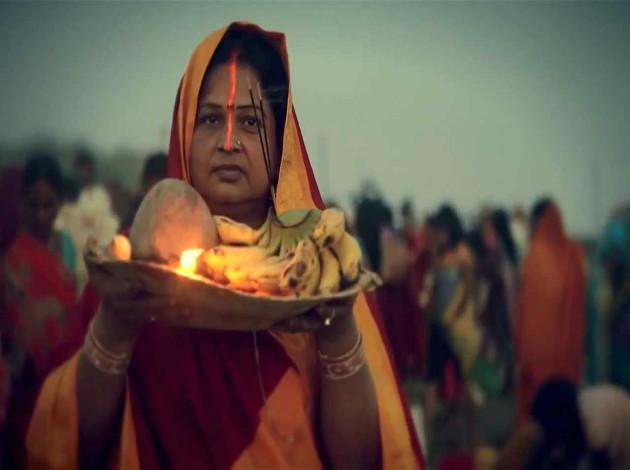 PC: youtube
While most of the ad campaigns rest on a popular Bollywood Hero as the representative figure, the Bihar Tourism steers clear from any popular public image and rests on the concept of Bihar as the land of festivals such as Chath and as their tagline suggests, "the land of Knowledge". Although the ads that use a public figure seem to be flashier, such kind of ads as that of Bihar Tourism, represent the real essence of a place. The "Blissful Bihar" could never have been portrayed so well.
2. Orissa tourism- "The Soul of Incredible India"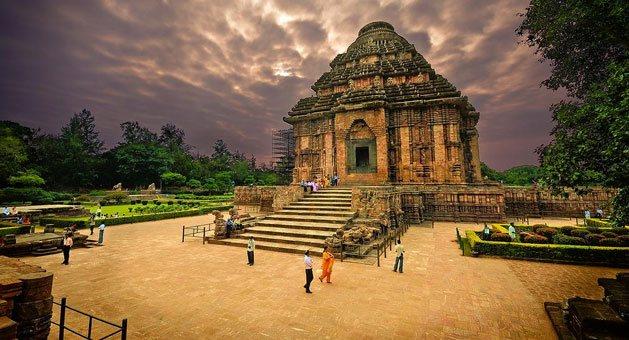 Pc: orissatourism
Most of us know Orissa through Bhubaneswar, the city of temples. However, the Orissa Tourism ad unravels many other attractions of Orissa that crave for recognition and a visit. The land of Orissa has beaches, some hill stations and ofcourse the vibrant tradition and culture that resonates through its Konark Temple and many other historical temples. Orissa is also home to beautiful gravestones, plentiful wildlife sanctuaries, temples, eye-catching backdrops and many more. As the tagline suggests, Orissa is indeed the land of "Scenic. Serene. Sublime".
3. West Bengal Tourism- "Experience Bengala the sweetest part of India"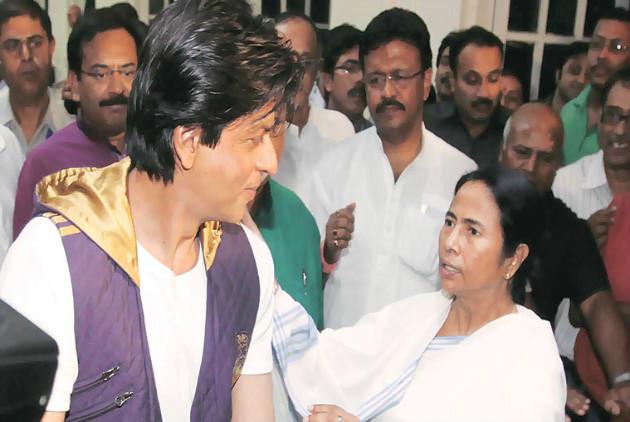 PC: indianexpress
Recently there has been announcement that West Bengal tourism ad that features superstar Shahrukh Khan's tryst with Kolkata's iconic trams will go on air in March 2016 as part of West Bengal's tourism campaign. In this ad Shahrukh Khan will be shown as helping out a female tourist. As per Bengal's revamped tourism campaign 'Experience Bengala the sweetest part of India', Shahrukh Khan will urge travellers to visit the state's tourism hotspots such as Darjeeling hills, Sundarbans forests, tea gardens in north Bengal and the famed terracotta temples of Bishnupur and soak in the scenic beauty along the Ganges.
4. Chattisgarh-"Full of Surprises"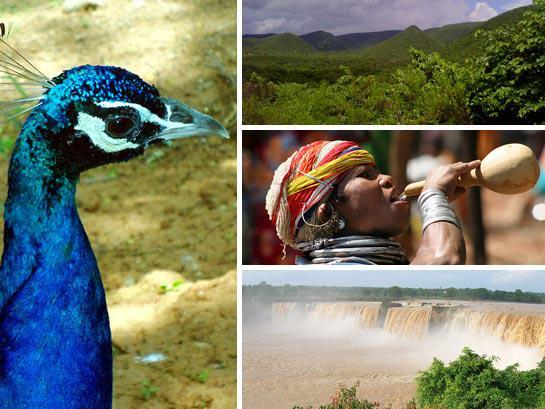 PC: twitter
While the travel potential for most of the states in India has been well established, there are still places like Chattisgarh that need to come out of anonymity through a careful portrayal. Chattisgarh tourism had chosen Tom alter to convey the need to explore and revive the lost glory and attraction of this magical landscape.
5. Uttar Pradesh- "Amazing Heritage Grand Experiences"
PC: coroflot
The current Uttar Pradesh tourism ad makes an impact in stating the cultural value of Uttar Pradesh to India- it's the land of Krishna, and Rama. The biggest tourist attraction i.e the Taj Mahal runs as a motif throughout this ad.
6. Jammu and Kashmir-"Chalo Kashmir/ Heaven on earth"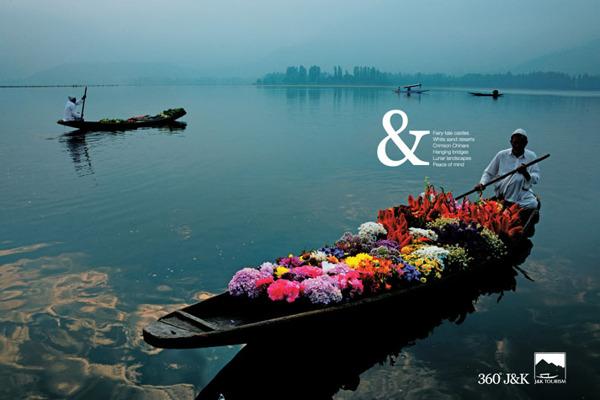 Pc: snskashmir
This state of India certainly does not need a hero to state its beauty. The Jammu and Kashmir tourism ad focuses on simple people, Kashmiri locales, temple and mosques. I think the idea is to create a peaceful image as distinct from the violent past that this state has suffered through.
Explore Kashmir, the land of mystifying beauty with our Trip Planner and experience the zenith of art culture and natural wonder!
7. Punjab: "The Land begins here"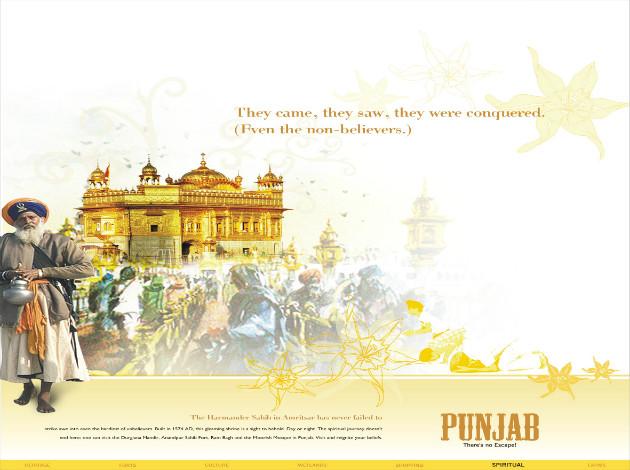 PC: logodatabase.net
The tagline of Punjab tourism sums up the importance of this celebrated land from where the borders of India actually begin. The highlight of this ad is ofcourse the Golden Temple, the fields, dance, food and the zest of this land of five rivers.
8. Haryana- "A pioneer in highway tourism"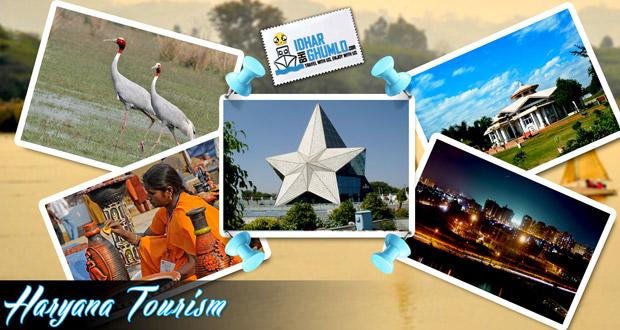 PC: idharbhighumlo
Haryana has recently signed in Dhamendra and Hema Malini as the brand ambassadors of Haryana tourism. There is much hope in terms of publicity and marketing that is associated with this pact. As for its recent ad, it focuses on Sultan pur Bird sanctuary, Pinjore gardens and other resorts as the main attractions of its tourism. This well known couple can definitely lift up the image as well as publicity of Haryana tourism.
9. Uttarakhand-"Simply Heaven"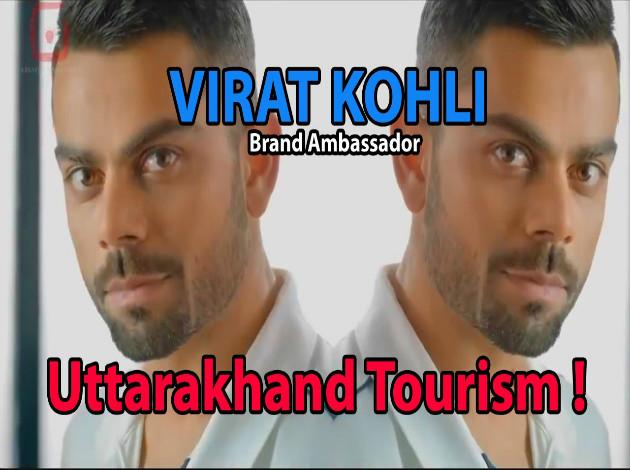 PC: youtube
Uttarakhand's tourism ad that features Virat Kohli could not make much of a buzz on TV but has definitely made its importance felt on youtube. High on its glamour quotient, this ad focuses on adventure, spirituality and nature as some of the facets of Uttarakhand tourism.
A good stay in this heaven of India can definitely add a distinct dash of experience. Book with us and avail great bargains!
10. Maharashtra- "Unlimited"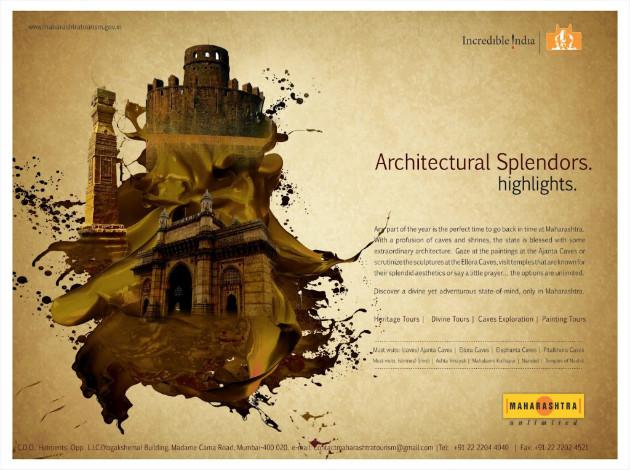 PC: vartile
Its somehow sad to see that a state like Maharashtra that is so rich in its cultural and tourism value should be publicised so less. While the ad campaign looks stunning with a plethora of attractions such as Sai Baba temple, Ajanta Ellora caves, Mumbai from the land of Maharahtra, it still needs a marketing strategy that it deserves in order to become a household name.
11. Telangana- "It's all in it"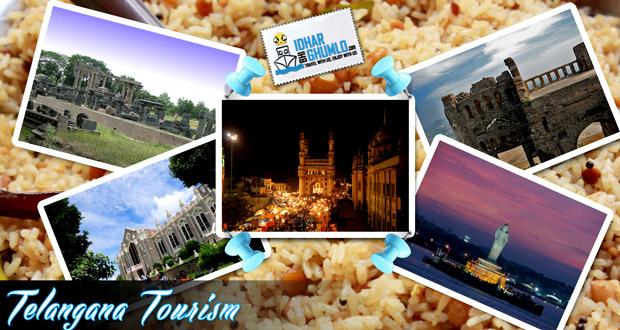 PC: idharbhighumlo
The recently recognized state of India has also come up with an ad campaign that delineates Telangana as the confluence of cultures, historic art and architecture and cascading waterfalls to enamour a soul driven by passion to travel.
Any land can become a coveted destination to visit these days provided it is marketed well. While the world might know India as one nation, we need to portray our vignettes of culture, states, traditions and nature to strike the wanderlust for the beholder. There are still some states who need a proper ad campaign so that they can be soaked in well in the minds of tourists. For example, our North East side has a number of states that brim with penultimate beauty, culture as well as diversity. After all, north East is not one place, it's a cauldron of several states such as Arunanchal Pradesh,Assam, Manipur, Meghalaya, Mizoram, Nagaland, Sikkim and Tripura that offer an effervescent charm to those who travel.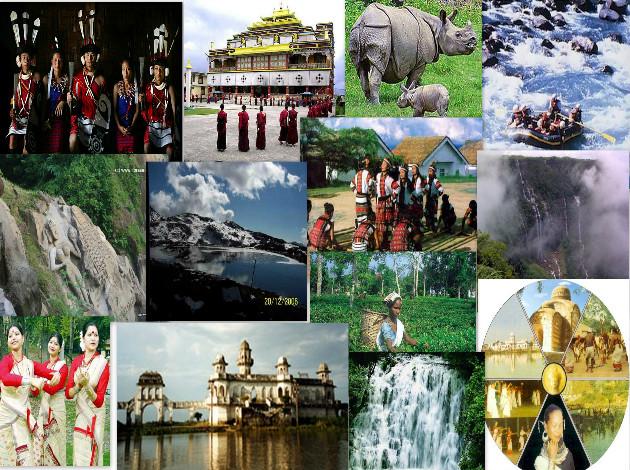 PC: thechroniclesofacretaivemind.wordpress
Places like Lakshadweep, Andaman and Nicobar need a voice to unravel the kind of beauty that they store within their bowels. And for those whose beauty has already been explored and written down well in poetry, such as Tamil Nadu and Karnataka also need better effective representations to be promoted. What we need is proper marketing strategies to come out of darkness and shine like a gem in the world of tourism today.
Also Read: 15 Ravishing Waterfalls in Karnataka
You may also like to read:
10 Ways to Make Incredible India an Eye Candy for Tourism
13 New Things You Can Learn on Your Trip to India
13 Places That Make Us Incredibly Proud Of India!
The Most Famous Foreign Travelers in Ancient India