Instagram-Worthy Villages of India
* Disclosure: This post may contain affiliate links, which means we may receive a commission if you click a link and book something (there is never any extra cost to you for using these links).
Has your Instagram feed gotten monotonous with those cat pictures and a lot of #tb clicks? There is a way to fix that! Travel documenting is fun and what better app than Instagram which recently hit 1 billion monthly users?
Here is a list of some Instagram-worthy villages of India that will ensure more double-taps on your pictures!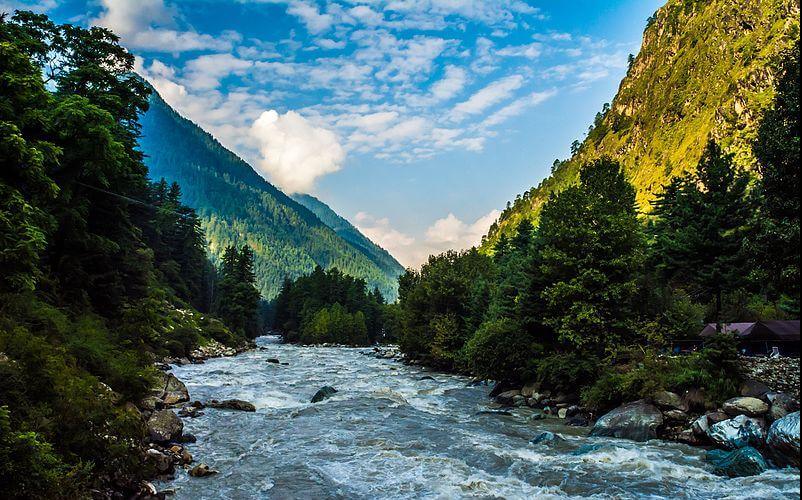 PC: wikipedia.org
1. Aru, Jammu, and Kashmir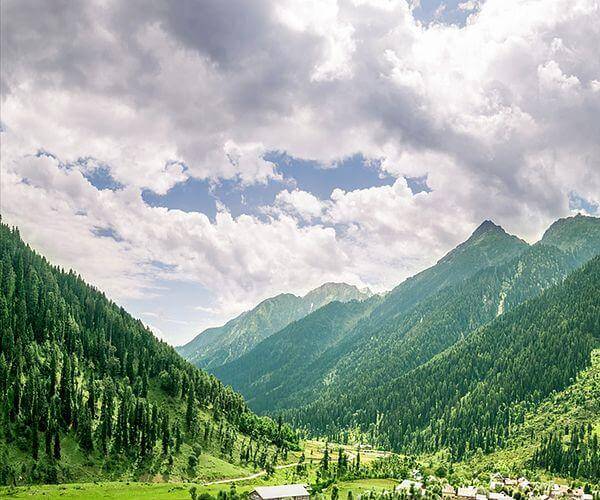 PC: wikimedia.org
Situated in the Anantnag District of Jammu & Kashmir in India, Aru is a self-sufficient scenic village. With the all-watching-sun bathing the entire valley in its radiant glow, Aru is one place that will keep tugging your heart's strings for a very long time. While most people visit Aru as a part of a day trip, we highly recommend that you stay here at least 2 days.
What to click?
The cattle grazing along the miles-long meadows, the narrow and winding Lidder river, the charming village houses, alpine lakes, and of course, the mighty and snowy Himalayas.
How to reach?
The nearest major town is Pahalgam at about 12 kilometers. Aru is located at about 2 hours' drive from the capital Srinagar.
2. Ghangaria, Uttarakhand
Ghangaria, a small village in Uttarakhand is the starting point of the famous Valley of Flowers trek. This scenic hamlet is nestled in the northern Himalayan ranges at an altitude of 3049 meters, at the confluence of the rivers Bhyundar Ganga and Pushpawati. Open only during the months from May to September, this town is covered in a blanket of snow during the rest of the months.
What to click?
The many rustic and unpolished houses dotted along the grassy hills, the town's twisted pathways, and Garhwali dishes like Phaana and Kaafuli at its local restaurants.
How to reach?
If coming by air, Jolly Grant Airport is the nearest airport. The nearest railhead is located at Rishikesh and the nearest major town is Govindghat from where you will be required to trek 13 kilometers before reaching Ghangaria.
3. Mawlynnong, Meghalaya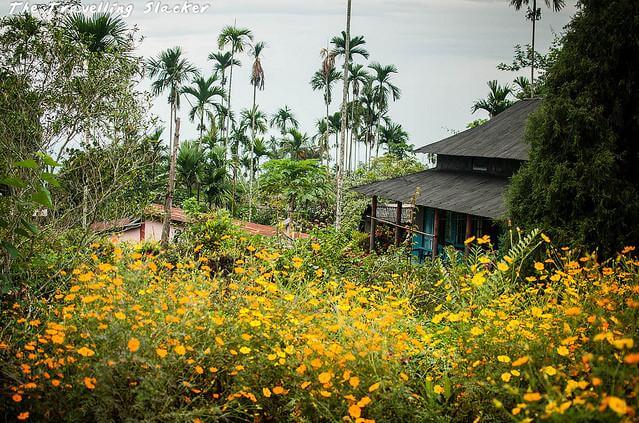 PC: flickr.com
This village in the East Khasi Hills district of the Meghalaya state in North East India was awarded the 'Cleanest Village in Asia' tag. During monsoon especially, this village will welcome you with its duvet of green and mud-laden pathways. Mawlynnong is spotless and hands down one of the prettiest in India. While here, you can walk around its streets, mingle with the locals, and enjoy a simple and hearty lunch consisting of dal, rice, potato and red chilies.
What to click?
Thatched Khasi huts, gardens full of colourful flowers, everything bamboo, and quaint verandahs, and the nearby Living Root Bridges.
How to reach?
The nearest airport is located at Shillong at 90 kilometers. You can hire a taxi or board a local bus from Shillong to reach Mawlynnong.
4. Tosh, Himachal Pradesh
PC: pexels.com
Raised about 2400 meters in elevation from the sea level, Tosh is a village in the Himachal Pradesh state of India. This small yet utterly scenic village is a silent observer of the snowy Himalayas, a cloak of greenery, and the magnificent clouds. A popular and upcoming destination among backpackers and solo travelers, Tosh is an unexplored heaven.
What to click?
The wild and uncivilized forests, ancient trees, colourful village homes, sun's rays cutting the thick clouds, and chalaal parties.
How to reach?
The nearest airport is at Bhuntar, also called the Kullu Manali Airport, where a few flights come. But most people to reach Tosh by road. About 800 kilometers from New Delhi, there are many buses available. Alternatively, you can also drive.
5. Kakkathuruthu, Kerala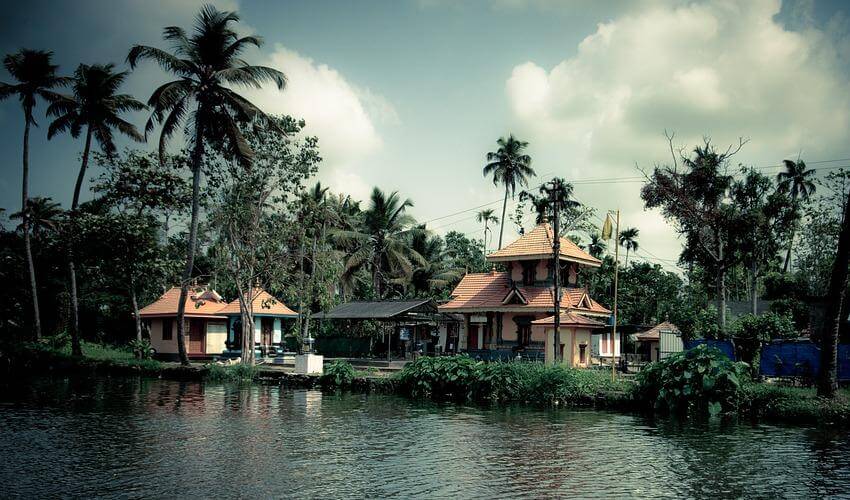 PC: maxpixel.net
Kakkathuruthu is a tiny island in the Alappuzha district of Kerala. Surrounded by the backwaters on all sides, this place has featured in Nat Geo's photo tour, Around the World In 24 Hours. The town is leisurely and untouched by the commercial tourist. The air at this place is salty, earthy, and moist. This backwater village in Kerala is truly no gimmick, only nature.
What to click?
Children leaping into the shallow pools, women wearing colourful sarees, fishermen casting fishing nets into the lagoons, sun setting against the lanky palm trees, and its tangerine skies.
How to reach?
The island is only accessible by Vanji (a rowboat) and is 10 minutes boat ride from the mainland. Kakkathuruthu is located about 75 kilometers from Kochi.
6. Dhanushkodi, Tamil Nadu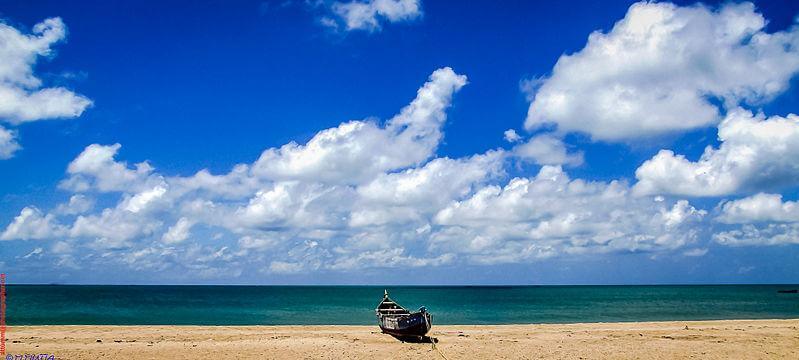 Dhanushkodi is a cyclone-hit-now-abandoned town located at the south-eastern tip of Pamban Island of the state of Tamil Nadu in India. What's interesting is that this village is bordered by the Bay of Bengal on one side and the Indian Ocean on the other. Dhanushkodi suffered a vertical tectonic movement and sank 5 meters below the sea level during the 1964 Rameswaram cyclone which led to its abandonment. Though the fisherfolk still reside in their huts in this incredibly beautiful town.
Tip:
You can stay at Rameshwaram and take a bumpy ride to Dhanushkodi.
What to click?
The unstoppable currents of the Indian Ocean, local hutments, mysterious church, and cyclone devastated railway tracks, and Ram Sethu (if you are really lucky)
How to reach?
The nearest town is Rameshwaram in India at 20 kilometers.
7. Munsiari, Uttarakhand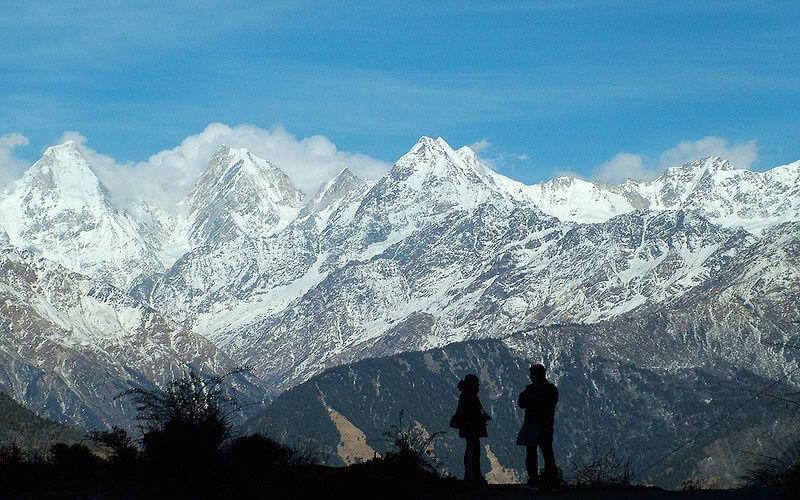 Also spelled Munsiyari, this small little village is located in Pithoragarh District in the hilly state of Uttarakhand, India. Situated in the laps of Himalayas and on the banks of Goriganga river, Munsiari is also referred to as Little Kashmir, thanks to its pristine and white mountains, icy breeze, the blanket of white upon the greenery, and happy village-dwellers. Trekking routes to Milam Glacier and Ralam Glacier pass through this village. Come to Munsiari and be a silent audience to its beauty and serenity.
What to click?
Beauteous village trails, misty valleys, snowy summits, and overlapping mountains.
How to reach?
Munsiari is best reached by road. You can drive or take a bus from Vijaypur, Chaukori, or Almora.
8. Poovar, Kerala
This small touristy town is best known for its sleepy village vibe, magical ambiance, cozy water cottages, scrumptious seafood, and the oh-so-relaxing Ayurvedic massages. Poovar is located in the Thiruvananthapuram district of the state of Kerala in South India. Unspoiled and unexplored, Poovar is magical!
What to click?
Crimson sunsets, the roaring Arabian Sea, emerald backwaters, palm-fringed shores, and that stylish fish on your plate.
How to reach?
The nearest airport and railhead is located at Thiruvananthapuram at 30 kilometers. You can also hire a taxi or take a bus from here to reach Poovar.
Do you plan on visiting any or all of these absolutely gorgeous Instagram-worthy villages India? Do link us to your Instagram so we can check out the pictures and go all hearts!