15 Reasons Why Dubai Will Spoil Indians For Any Other City
* Disclosure: This post may contain affiliate links, which means we may receive a commission if you click a link and book something (there is never any extra cost to you for using these links).
Dubai is a city in perpetual transition. From an arid desert to a thriving megapolis, Dubai has proven the saying 'where there is a will, there is a way'. Unlike popular perception, only 6% of this city's revenue comes from oil, the rest of its wealth is from tourism and real estate.
For Indians, Dubai is the ultimate destination for shopping, partying and earning too. Here are 15 reasons why Dubai will spoil Indians for any other city in the world:
1. Fuel here is almost as cheap as one kg of tomatoes! For only INR 35 per liter, you can tank up your car and head for some guilt free dune bashing!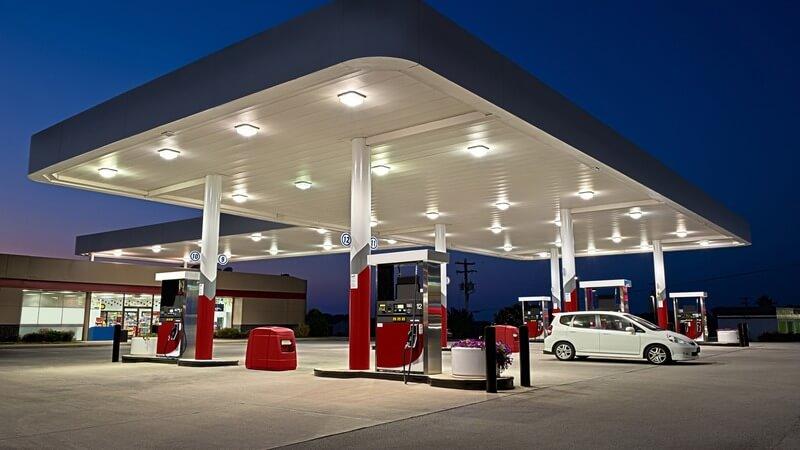 Image Source: oo-osa.org
2. You'll never realize how hot Dubai is because the government has made sure that you hardly have to step out of air conditioning. Even their bus stops are fully A/C!!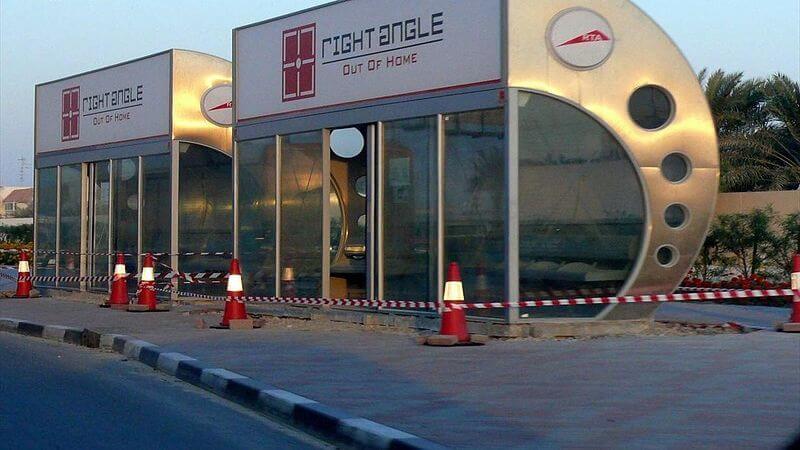 Image Source: Wikimedia Commons
3. Step aside cynics, we live in times when ATMs spit out gold bars! Fancy some bling? It's as simple as clicking a button!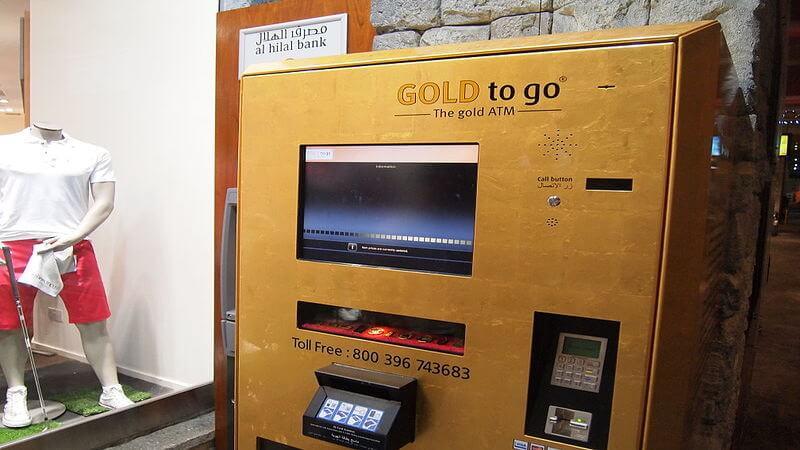 Image Source: Wikimedia Commons
4. Weekends here start on Thursday. That's right, if you start feeling restless after Wednesday, chances are that you are living in Dubai state of mind!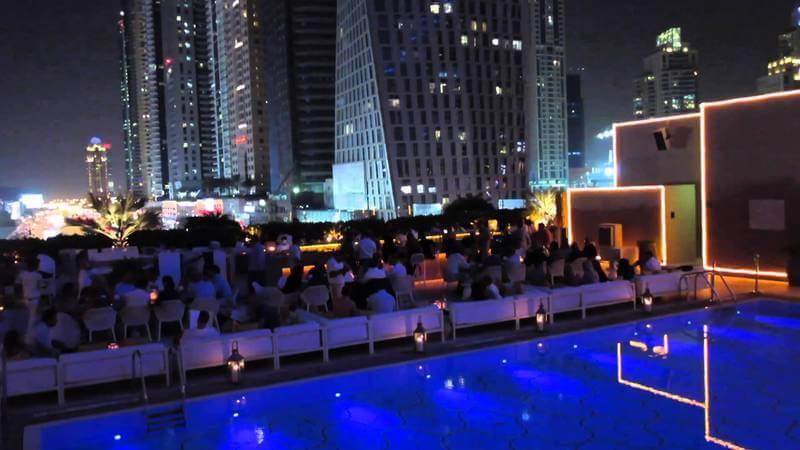 Image Source: Youtube.com
5. From Givenchy to Prada, there isn't a brand in the world that Dubai doesn't retail. And the unending malls are testimony to these shopping pleasures of Dubai.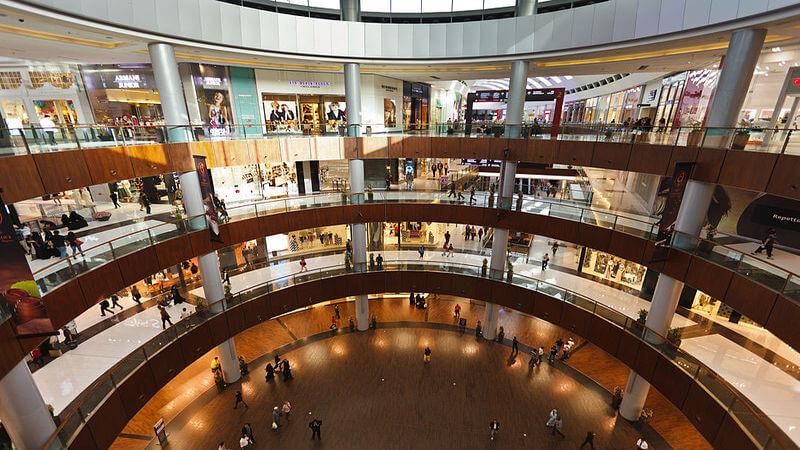 Image Source: Wikimedia Commons
Check out these ultimate list of places to shop in Dubai!
6. Did you say snow is impossible in the desert? Dubai has gone one step further and made a world class ski resort within its four walls.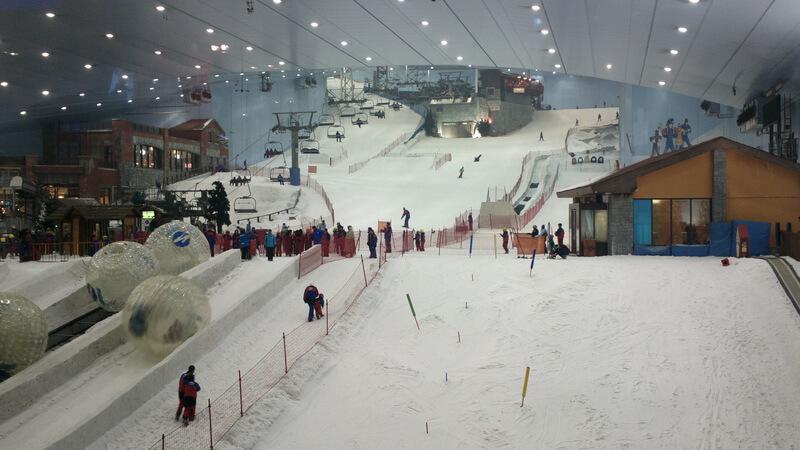 Image Source: Timo Tervo/flickr.com
7. If you're an adrenaline junkie, there is no place better than Dubai! From off roading to dune bashing, there's a 4X4 adventure at every turn of the golden desert.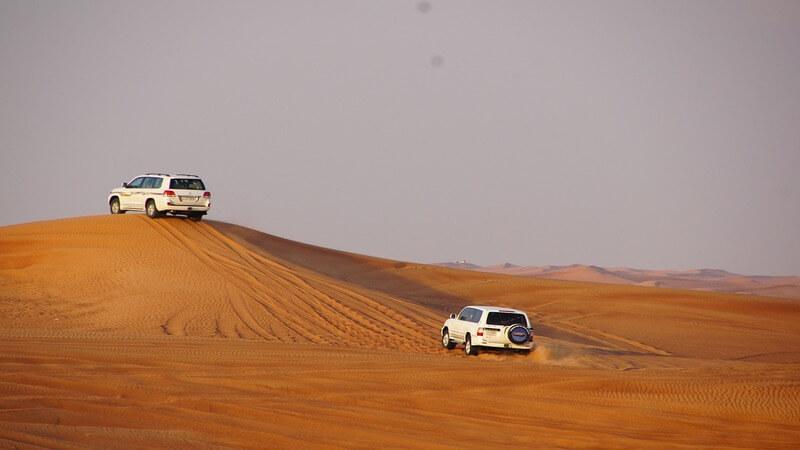 Image Source: Pixabay.com
8. Wish you could live in Dubai? Wish harder. The government here takes no taxes on your income!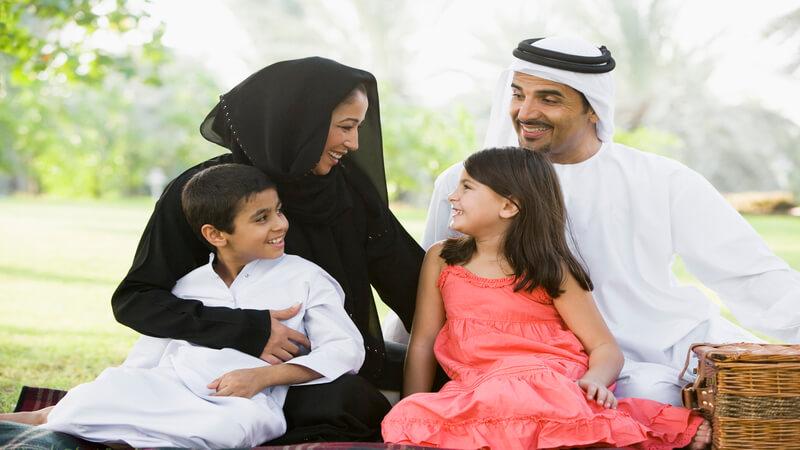 Image Source: news.gr
Plan a trip just for these theme parks in Dubai!
9. Only used to seeing gold laden politicians? A gold plated car is not an uncommon occurrence in Dubai. That's gold obsession to a whole new level!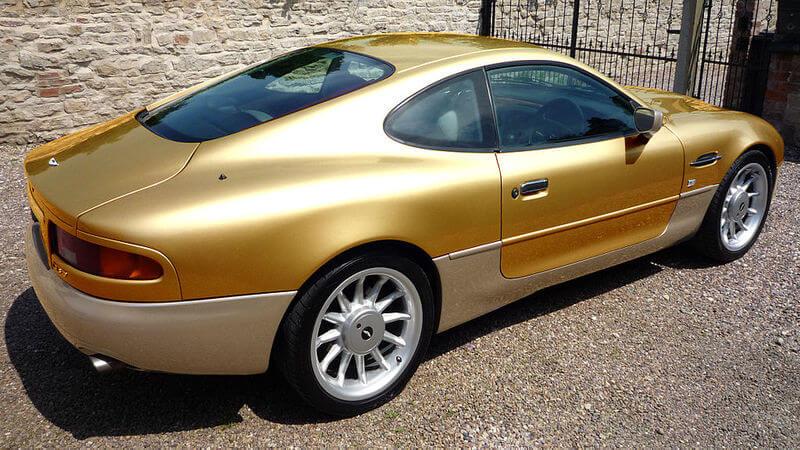 Image Source: Wikimedia Commons
10. Booked in 3 or 4 star hotel in Dubai? Prepare yourself for a 5-star experience. Dubai hotels have left no stones unturned to make sure you are pampered silly.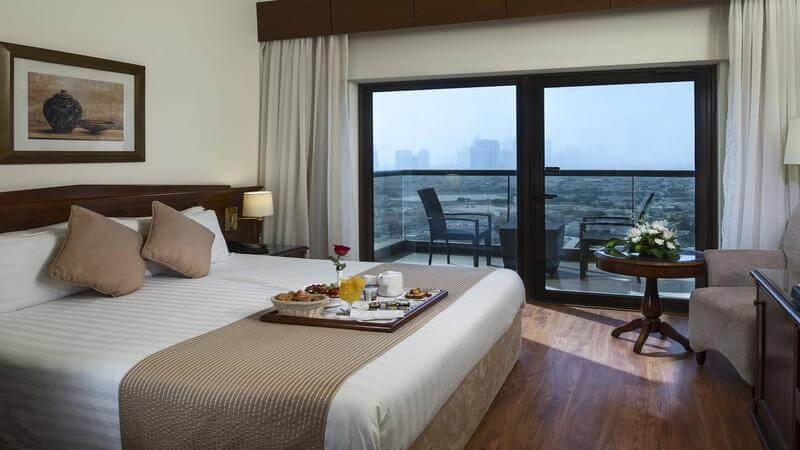 Image Source: Booking.com
Book Hotels in Dubai at Bargain Prices with Triphobo's Hotel Booking App
11. Even the police here travel in style. The fleet of police cars in Dubai includes Lamborghinis, Ferraris and Bentleys too! Hard to outrun these we bet!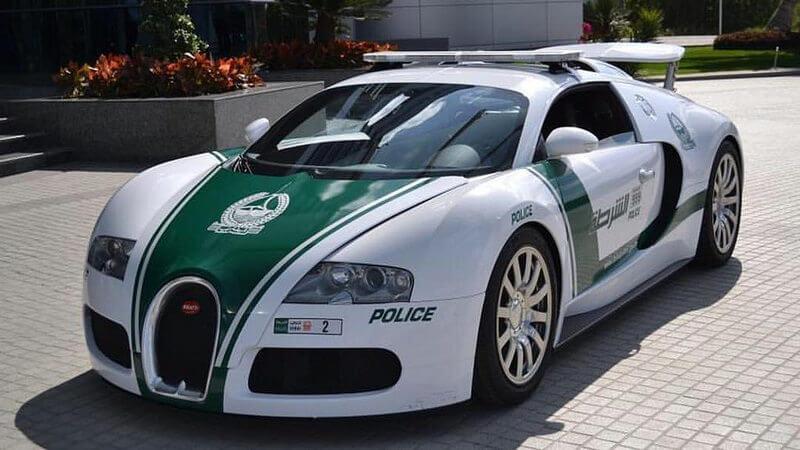 Image Source: Flickr.com
12. Camel Racing is the obsession of the rich and elite here. To save human accidents (and errors!), robots have been specially designed to ride the camels in these epic races.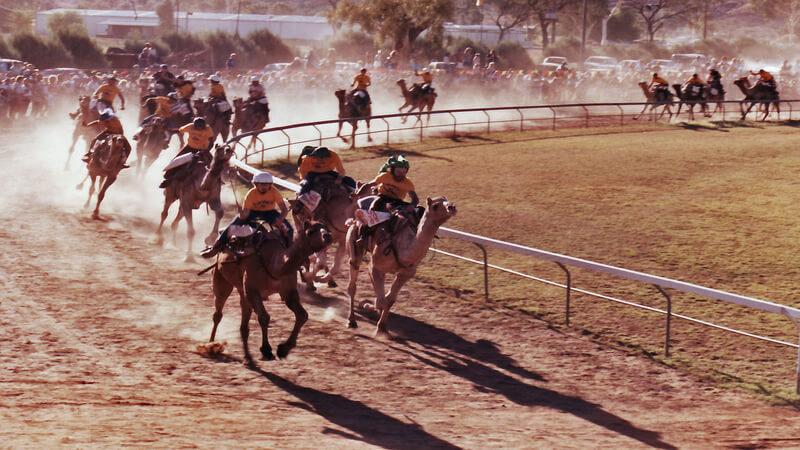 Image Source: Rae Allen/flickr.com
13. Almost everything here looks like royalty! Have you seen a Starbucks like this?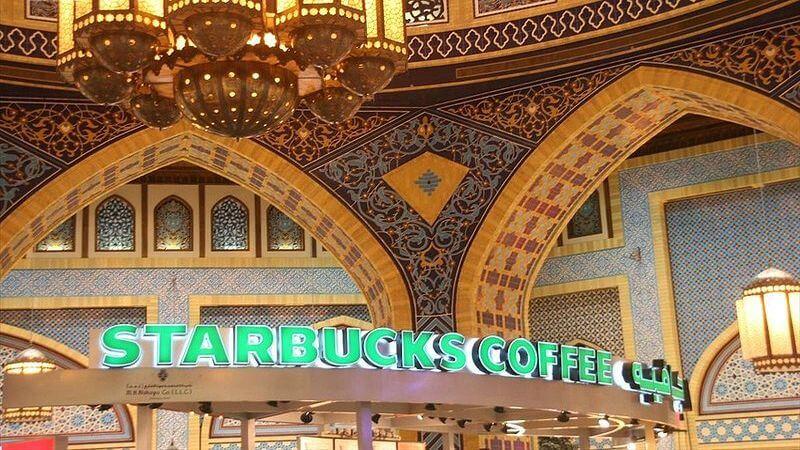 Image Source: Wikimedia Commons
14. Recreation and sport take on a whole new dimension in the sky! With tennis courts such as this one, you'd have to fight sweat and acrophobia at the same time!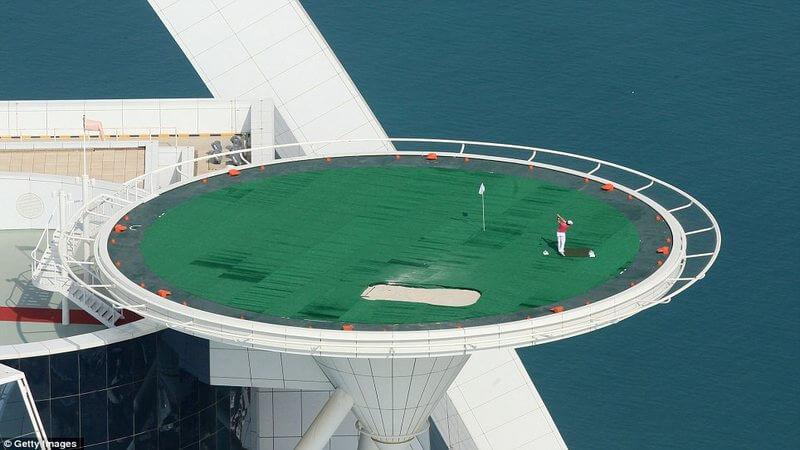 Image Source: dailymail.co.uk
15. Only 15% of the Dubai population consists of the local Emiratis. The rest of the population is of expats, making Dubai a culturally vibrant and cosmopolitan city to live in.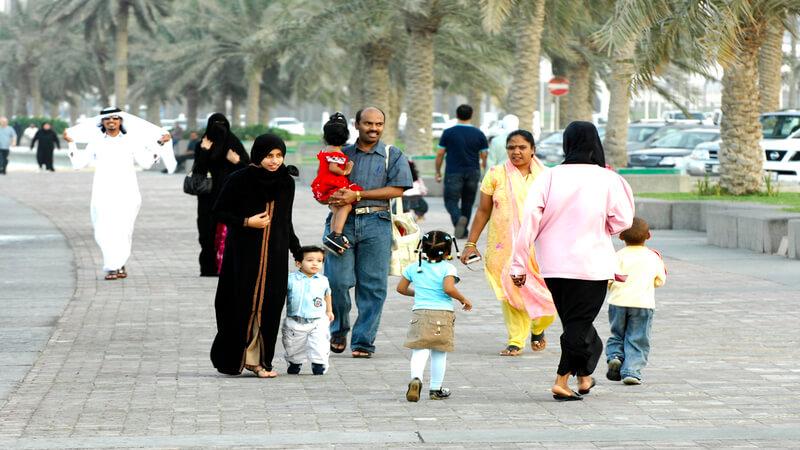 Image Source: arabianbusiness.com
With every new milestone, Dubai is preparing to take on an even bigger challenge and proving to the world that nothing is impossible. They've managed a palm shaped manmade island, a building that touches the skies and are working on an all air conditioned indoor city- that's called resolve!
Recommended Itinerary for Dubai : Dubai Itinerary 6 Days
You May Also Like To Read :
14 Facts that Make Dubai an Interesting Place to Visit
10 Things That You Never Imagined Would Come Out of A Vending Machine